Trip to Santorini
For this post I'll cover my recent trip to Santorini in Greece from the beautiful views to the boat tips and coastal walks.
Santorini, also known as Thira is a Greek island in the Aegean sea about halfway between Athens and Crete. It is a picture postcard island with it's whitewashed houses and blue roofed churches. It is one of the most beautiful places I have ever visited and is a photographer's dream. It is only 16 km long and at its narrowest is 1km wide to 5km at its widest.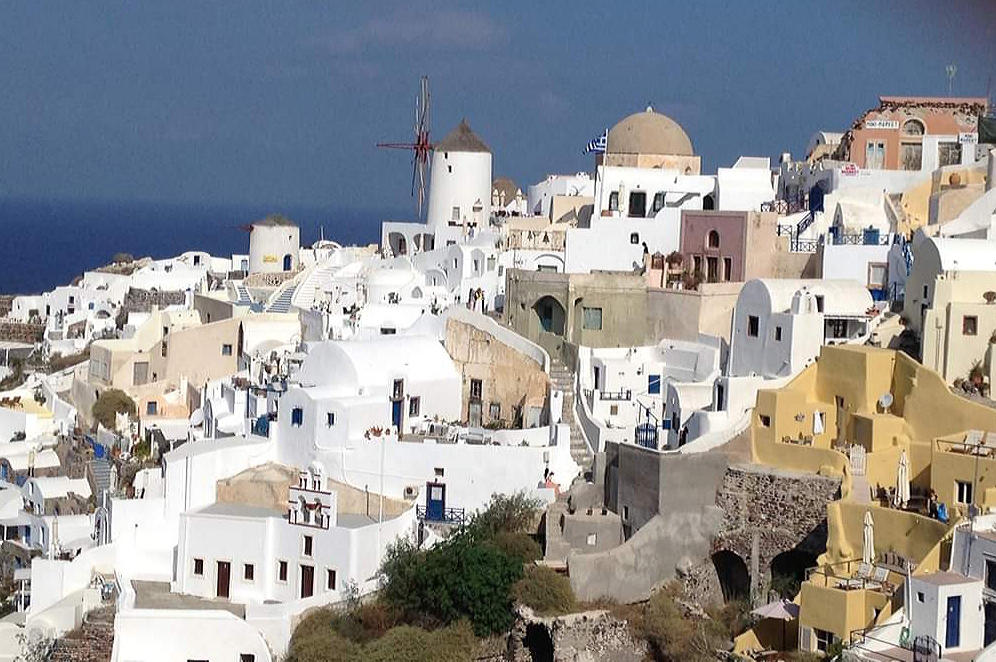 The 1646 Volcanic Eruption
In around 1646 it was devastated by one of the largest ever volcanic eruptions. The force was the equivalent of 40 atomic bombs and was 100 times more powerful than the eruption of Vesuvius. It is thought that as many as 20,000 could have been killed. The gigantic tsunami that followed reached Crete and devastated its Northern coast. It was a larger island but the eruption caused the centre of Strongoli to sink leaving a caldera or crater. Some legends have it that Santorini was actually the legendary Atlantis.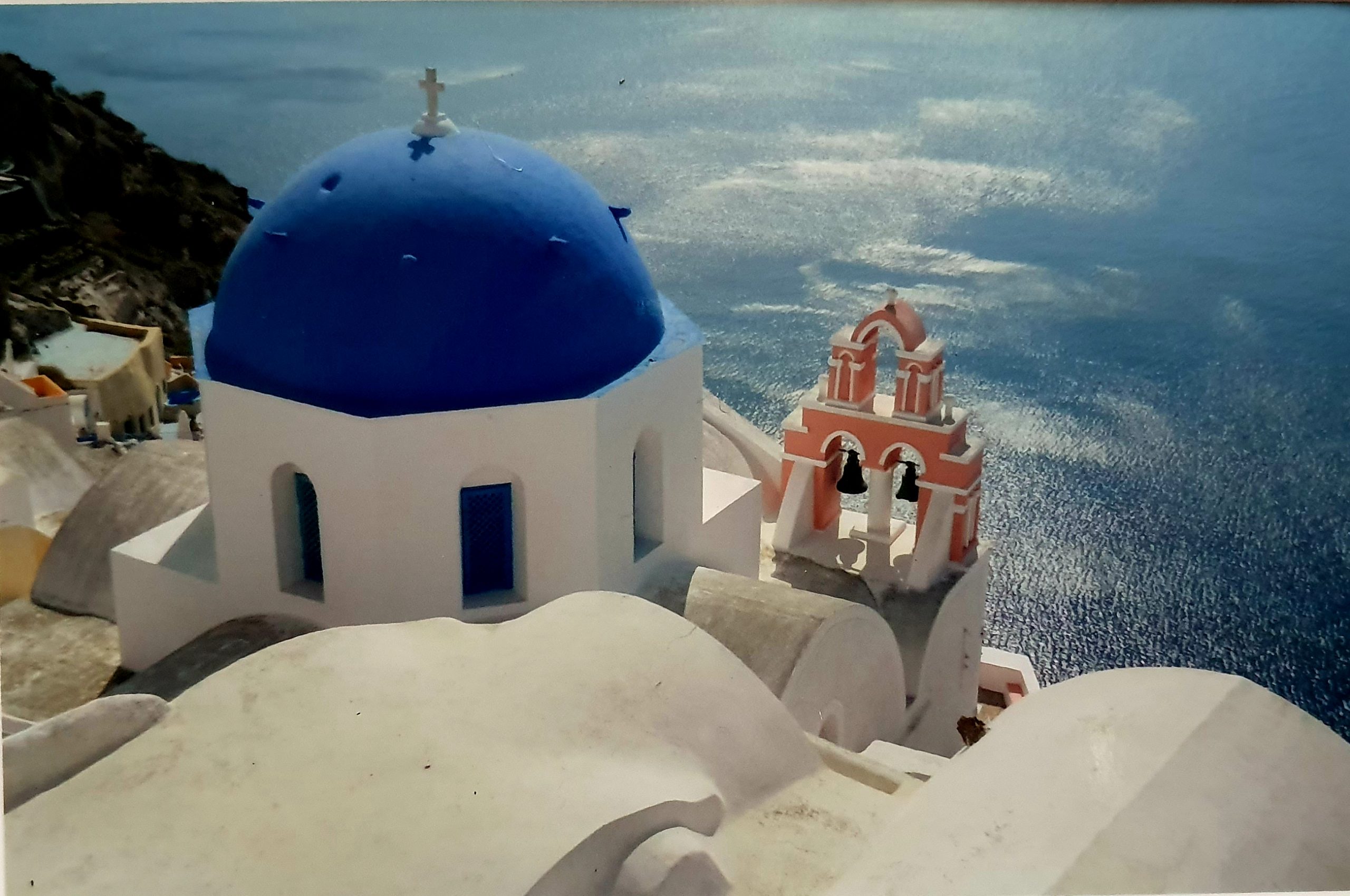 My Trip to Santorini
We stayed in Perissa which was a perfect choice. It has a black volcanic sand beach. The beach front promenade is lined with bars and restaurants, all different and so much choice for fantastic food and happy hour cocktails.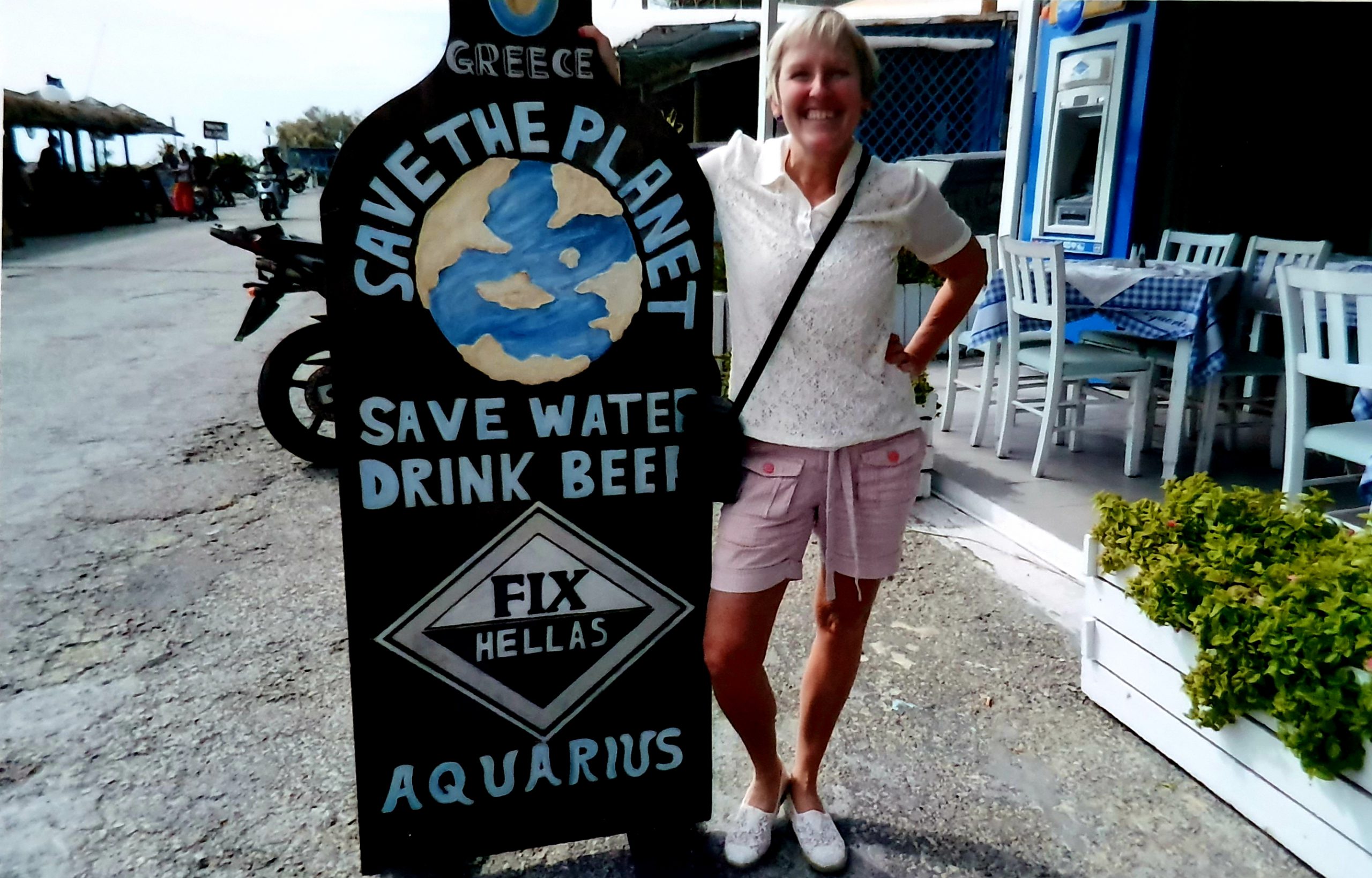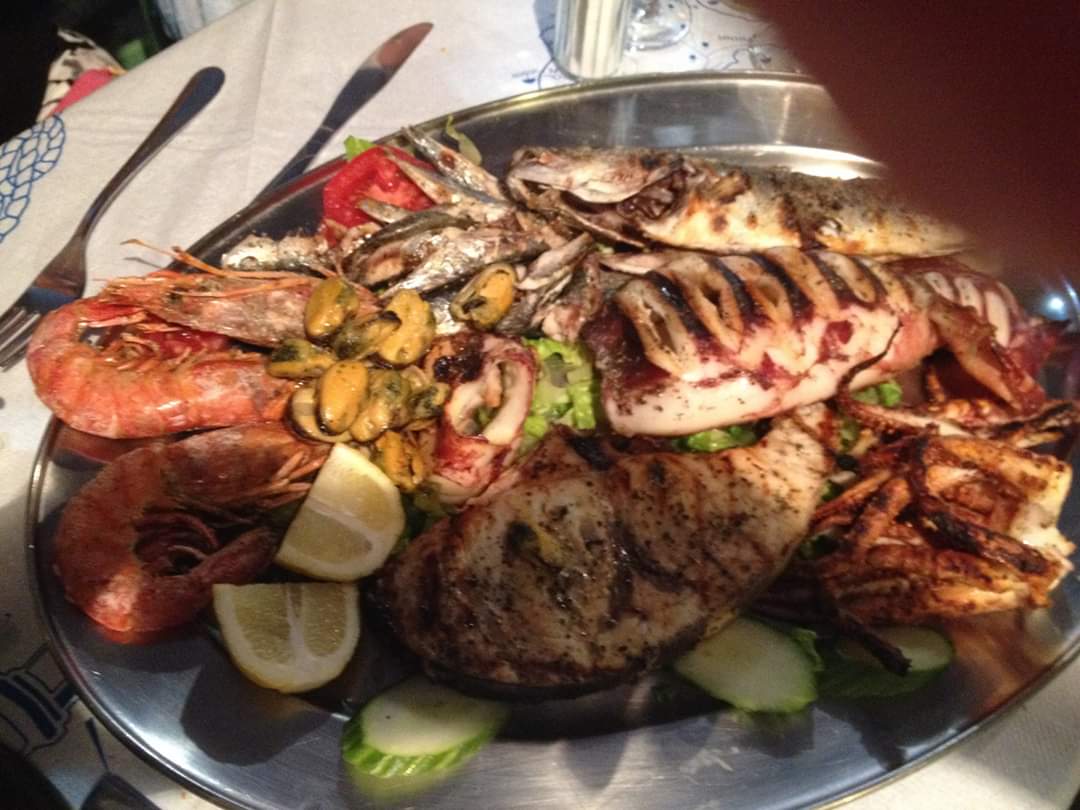 The Anastacia Princess Hotel
Our hotel was the Anastacia Princess which was simply beautiful and very stylish. There are 2 sections to the hotel both with a large swimming pool. We also had a huge rooftop terrace with fantastic sea views. It is a family run hotel and incredibly friendly. They also make perfect pina coladas and have very cold beers which they delivered to our sun loungers.
Fira
You may prefer to stay on the other side of the island at Fira or one of the neighbouring villages. Here beautiful boutique hotels have views of the caldera and beautiful sunsets.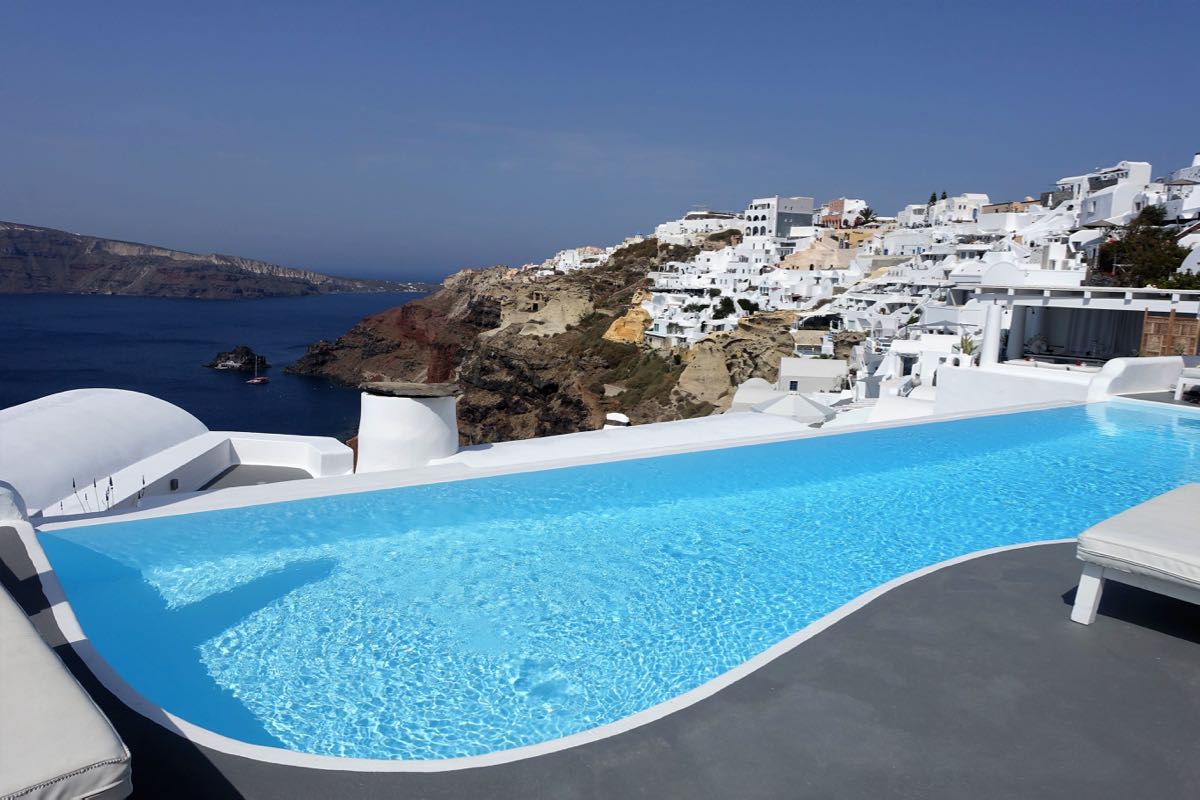 How to Get Around in Santorini
It is very easy to get around in Santorini. The bus service is excellent. A 15-20 minute bus ride brought us to the capital Fira. Fira and Oia are the clifftop towns with great views of the caldera and stunning sunsets. In season they can become incredibly busy with tourists and cruise passengers. We visited in the first week of October which was perfect perfect weather, no huge crowds and cheaper prices.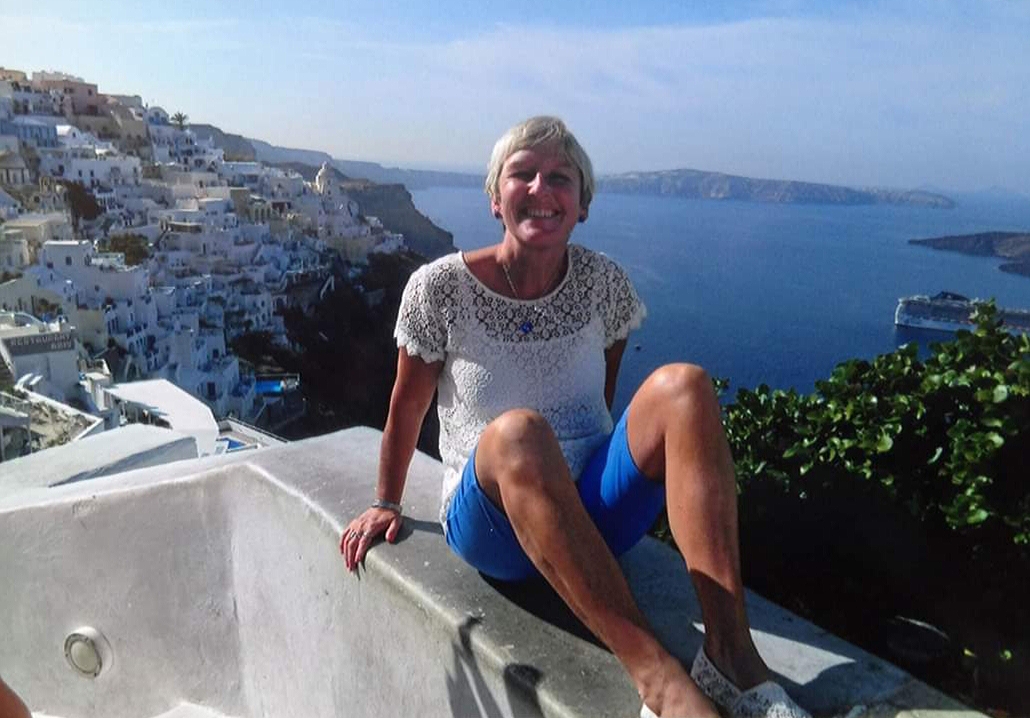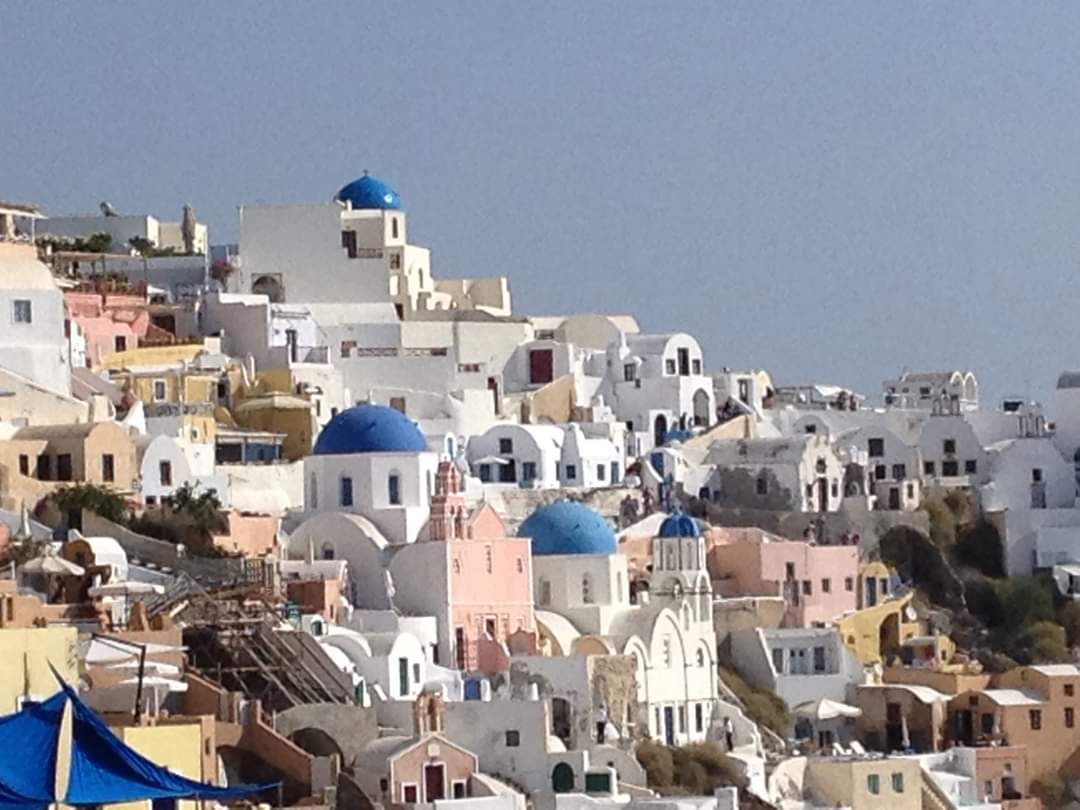 My Clifftop Coastal Walk
One morning I got up very early and caught the bus to Oia. It was fabulous to see it without lots of tourists and be able to wander around soaking up the atmosphere. A clifftop coastal walk runs from Oia to Fira. It is a beautiful walk with stunning scenery and takes around 3 hours at a very leisurely pace. As you get nearer to Fira there are hotels and restaurants with stunning views for a refreshment stop or lunch.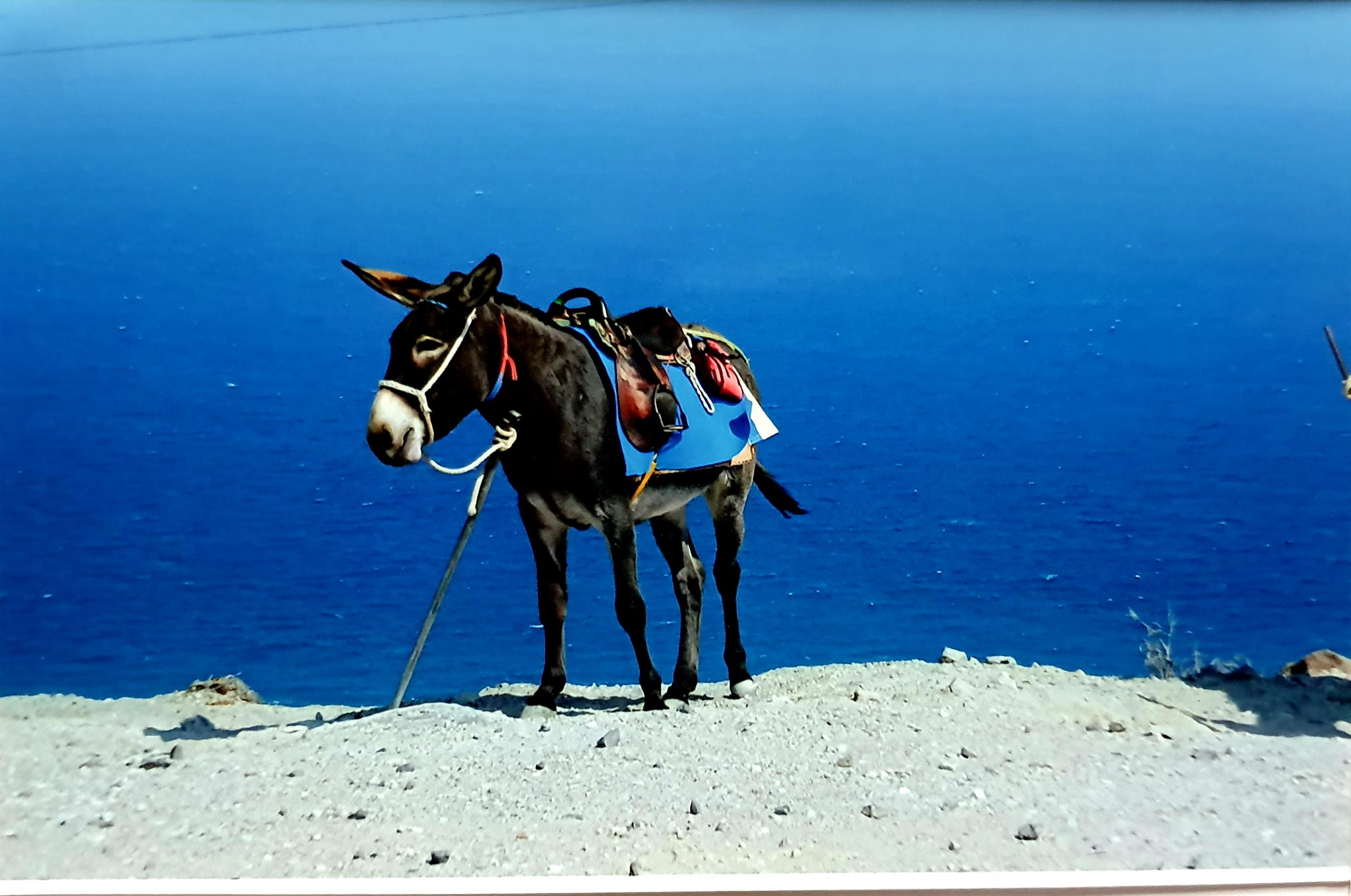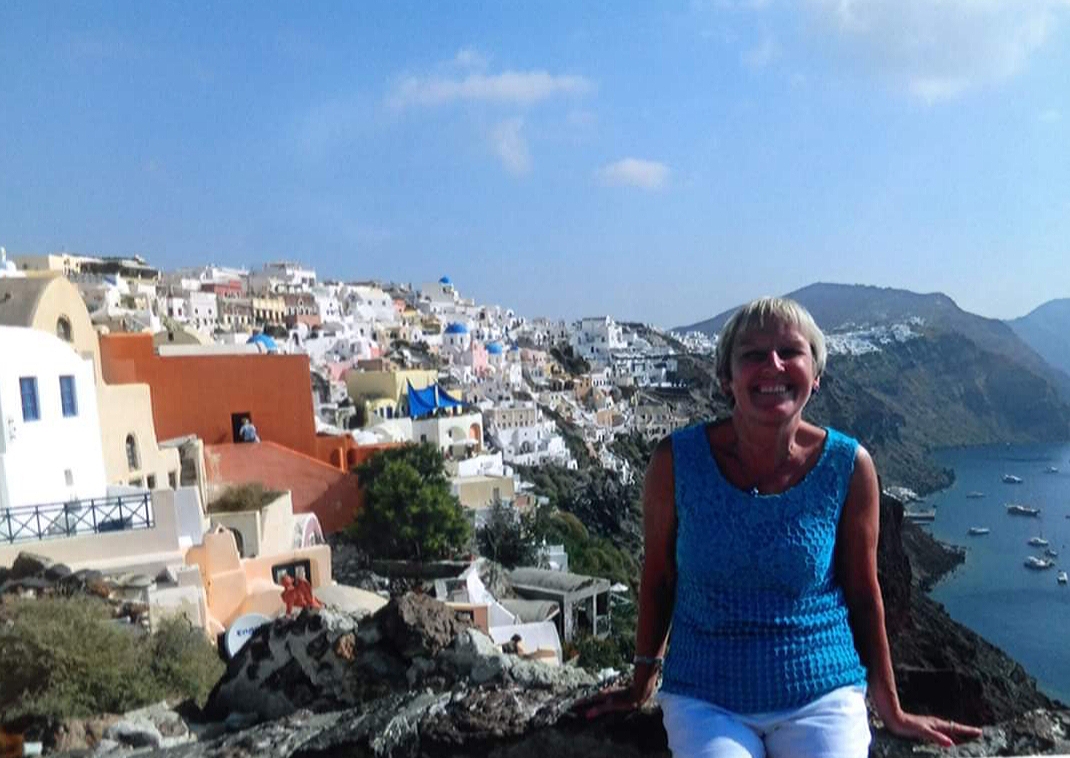 The Lava Island of Nea Kameni
A boat trip is an excellent way to spend a day. First is a visit to the lava island of Nea Kameni. You can hike to the top of the island to walk around the crater, the volcano is still active. You can then swim in the in the green sulphur waters of the hot springs in the sea next to the island. One word of warning though, your swimwear may be a different colour when you come out.
Thirassa Island
There is also a stop at Thirassa island, a good place to have lunch and a walk around the village. on the way back are excellent views of Oia, you see how it really is carved into the rock. The trip finishes under Oia. To get to the clifftop town it is a long uphill hike or a donkey ride. I opted for the hike. After many complaints about the treatment of the donkeys there is now a weight restriction. We stayed in Oia to watch the sunset which was extremely beautiful.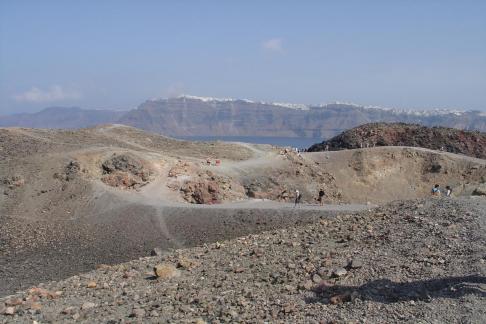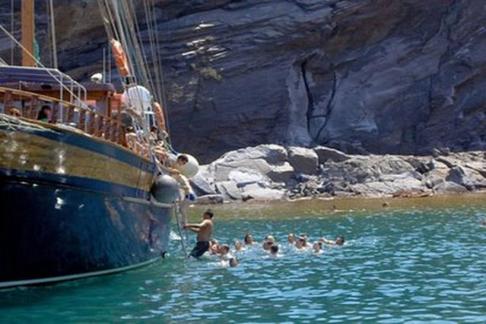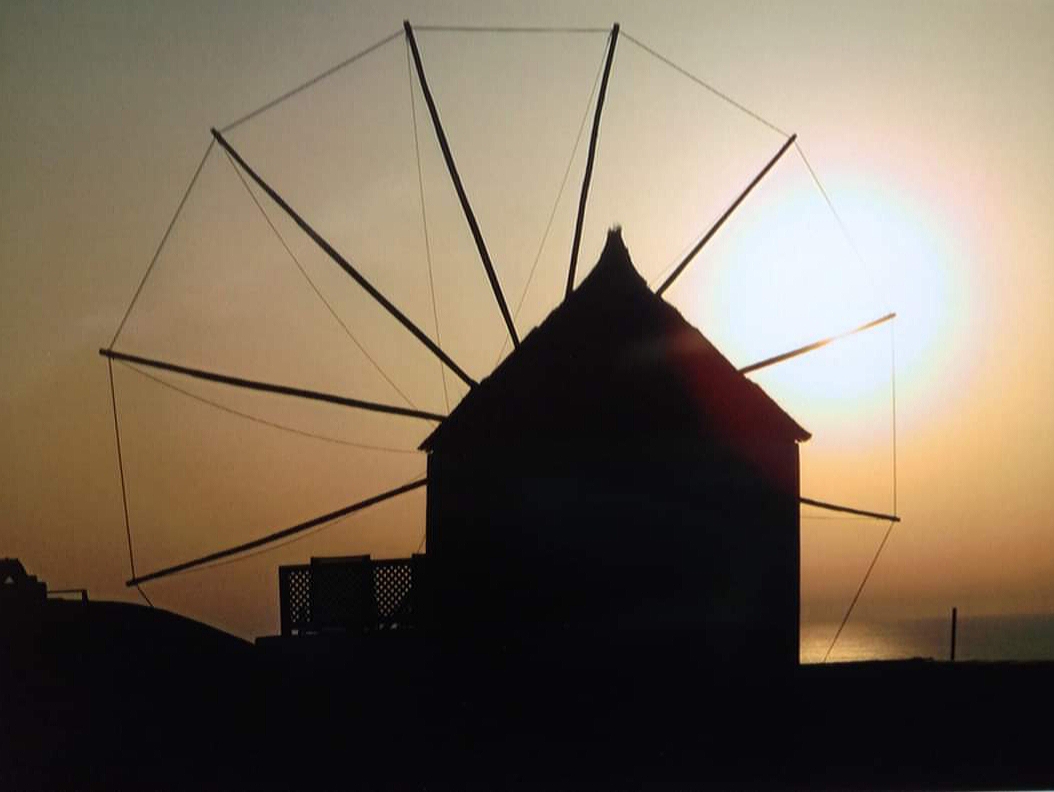 Akrotiri
Akrotiri is a bronze age settlement which showcases Minoan life. After the volcanic eruption it was buried under a layer of ash until it was accidentally discovered by quarry workers. No human remains were found in Akrotiri, so it looks like they had time to evacuate.
Small boats also run short cruises from here, a lovely way to spend an hour or two. You can stay in the boat or disembark at Red beach and catch another boat back later.
https://www.tripadvisor.co.uk/Attraction_Review-g1189834-d4126654-Reviews-Akrotiri_Archaeological_Site-Akrotiri_Santorini_Cyclades_South_Aegean.html