A Day in Florence

Florence is the capital of the Tuscany region of Italy. Some of its famous residents have included Michaelangelo, Leonardo da Vinci, Dante, Machiavelli and Gallileo. Many were sponsored by the powerful Medici family who were great patrons and collectors of art and who amassed the largest collection of Renaissance art in the world. Florence is full of centuries of history, art and beauty and is a feast for the senses.
I've been to Florence twice, but the chance to visit without crowds of people was too good an opportunity to pass up. Read on for what I got up to on my most recent day in Florence.
The Duomo
Florence's cathedral and the jewel of the city. Almost every street I walked sown had a view of the cathedral. The best view of the cathedral was from the bedroom window of my hotel. The other advantage of travelling in times of few tourists is how cheap prices have become. My beautiful hotel with a view of the cathedral was €45.
The disadvantage was that neither the cathedral nor the campanile were open. It is normally possible to climb Giotto's bell tower for magnificent views over Florence's terracotta roofs and the River Arno. It is also normally possible to climb inside Brunelleschi's dome, which always reminds me of a Dan Brown novel.
The Academia
This was my first stop and what a treat to be able to stand, admire and appreciate Michelangelo's statue of David in complete peace and silence. The Academia also has a statue gallery with other statues by Michaelangelo.
Book tickets in advance, there are long queues and they sell out.
You can also book small group and private tours and combination tours to include the Duomo.
Book tours for the Academia and the Duomo

The Uffizi
The Uffizi without queues and a chance to stroll and wander and not be carried along with the crowd. Even though I studied Renaissance Art, I still don't have the appreciation for it that I should. However, I will always remember the 1st time I saw Botticelli's 'Birth of Venus' and it still had an affect on me. There are also lovely views of the Ponte Vecchio from the upstairs floors of the Uffizi. be sure to book tickets in advance, there are long queues.
Book Uffizi Gallery tickets and tours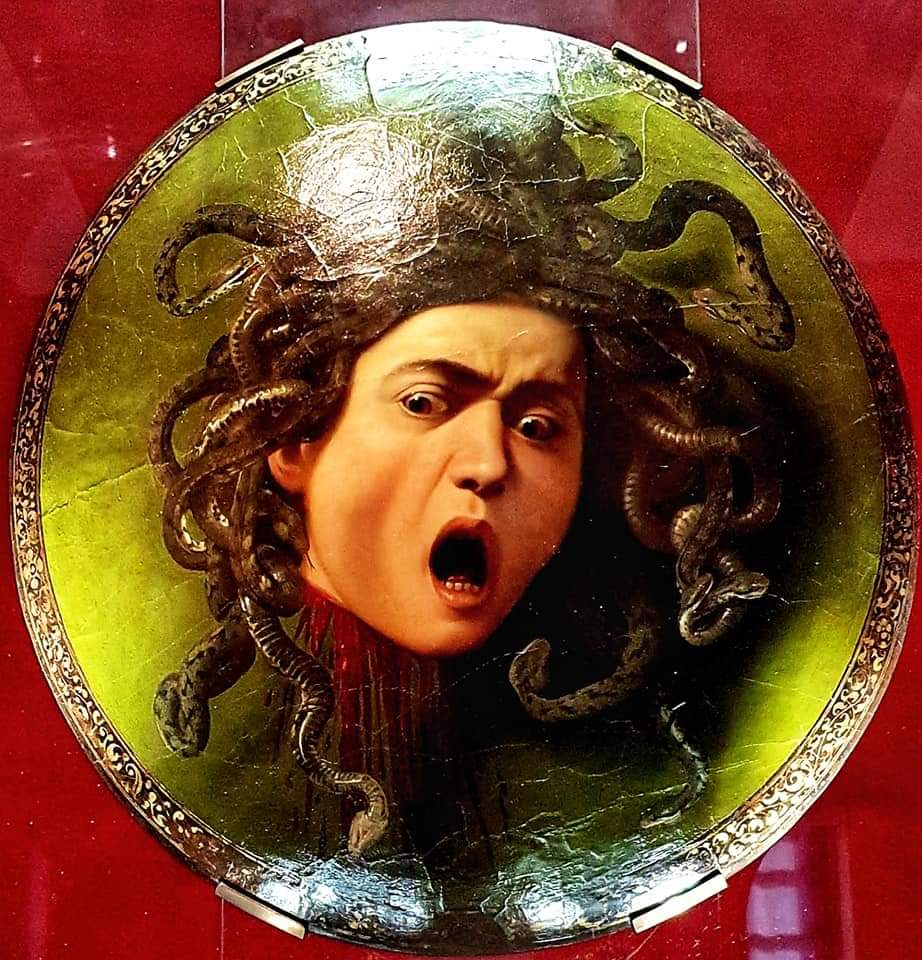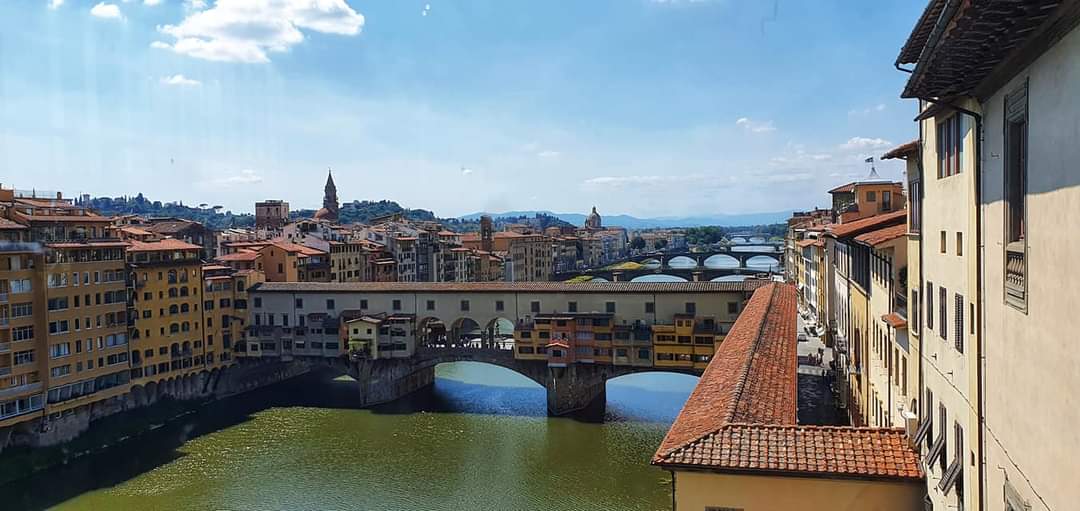 The Ponte Vecchio
It was here I headed next. It was sad to see that quite a few of the shops that line each side of the bridge were not yet open, hopefully a temporary situation. I still wear a silver ring I bought from one of these shops on my last visit to Florence several years ago.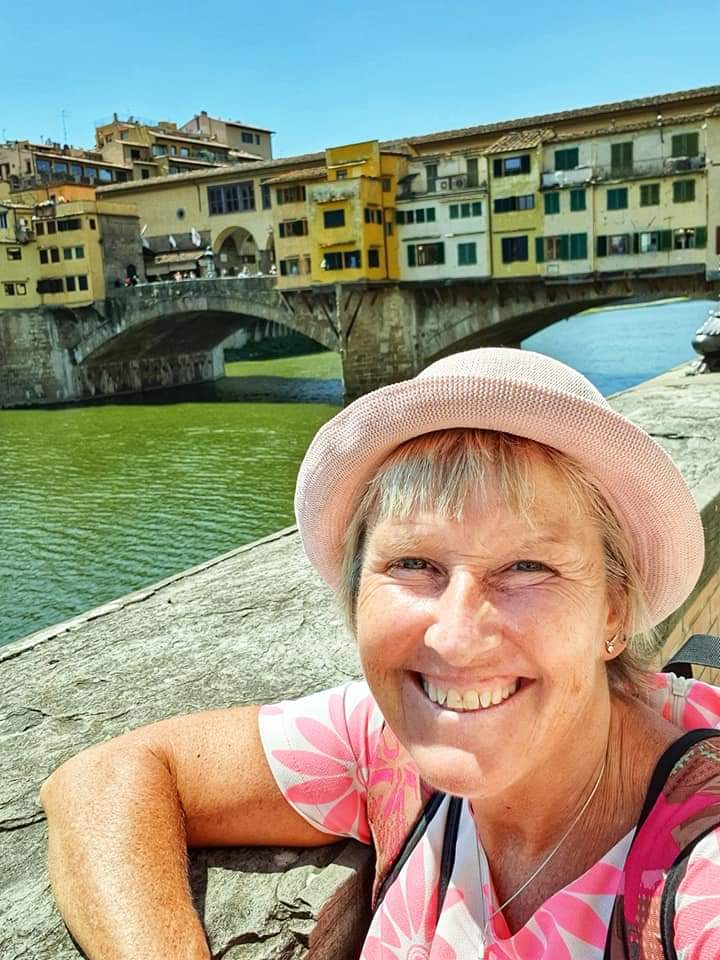 Piazza Della Della Signoria
This is my favourite square in Florence with its huge clock tour and statues of Hercules and David, as well as the magnificent fountain of Neptune. The Palazzo Vecchio over looks the square. This fortified palace dates back to the 13th century. It was also the scene of the Bonfire of the Vanities, instigated by Savonarola who was then himself burned at the stake here during the Inquisition.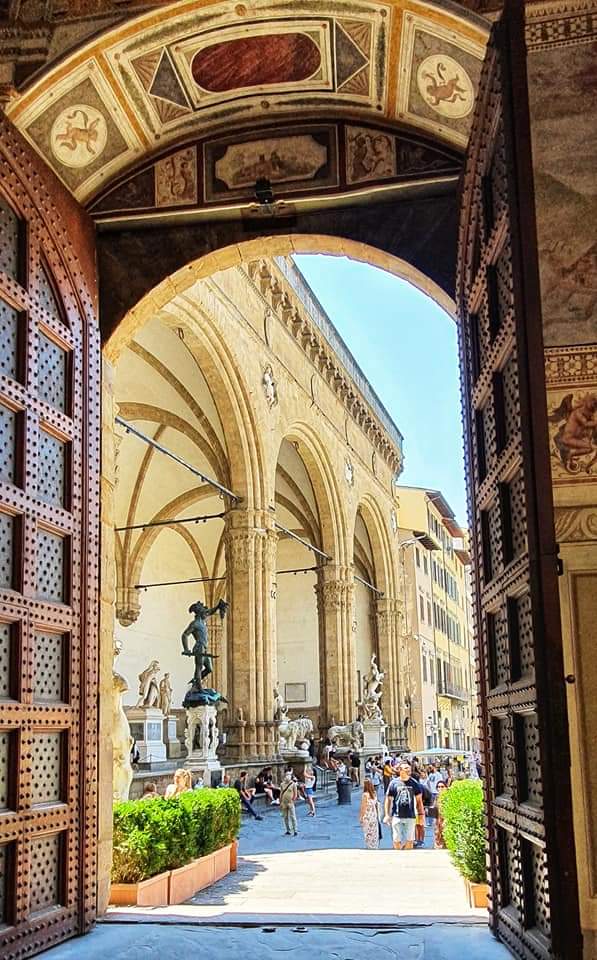 To the left of the palace is the Loggia dei Lanzi, the open air sculpture gallery which contains my favourite sculpture of Perseus holding the head of Medusa.
Basilica of Santa Croce
This was my last stop. It was a little bit of a pilgrimage for a friend, one of several who accompanied me on my last trip to Florence. She had discovered she had cancer but didn't tell any of us. She wanted to pray in the Santa Croce. Unfortunately, she is no longer with us. It is also the burial place for Michaelangelo, Rossini, Gallileo and Machiavelli.
Food in Florence
This evening I had a wander around the narrow streets and found a funky little restaurant with very good food and wine and a wall full of art. Here I had dinner with a woman from Moldova who was brought up in Romania and is now a lawyer in Holland. You meet some very interesting people travelling.

Other things to see
The Boboli Gardens
This is one of my favourite spots in Florence, so beautiful and relaxing with beautiful views.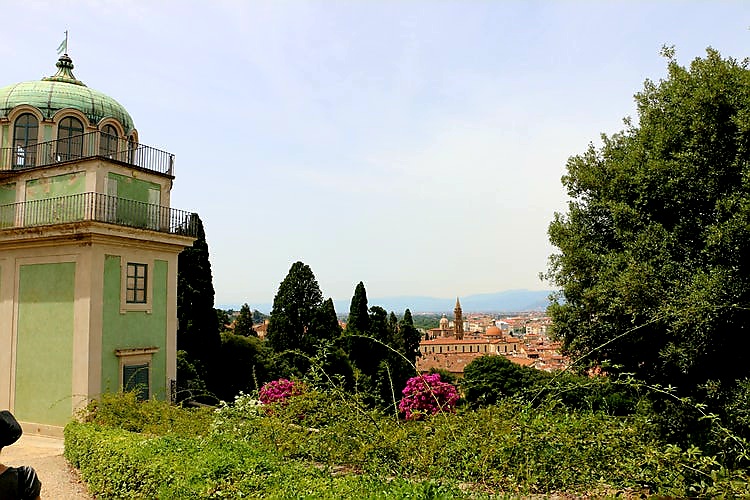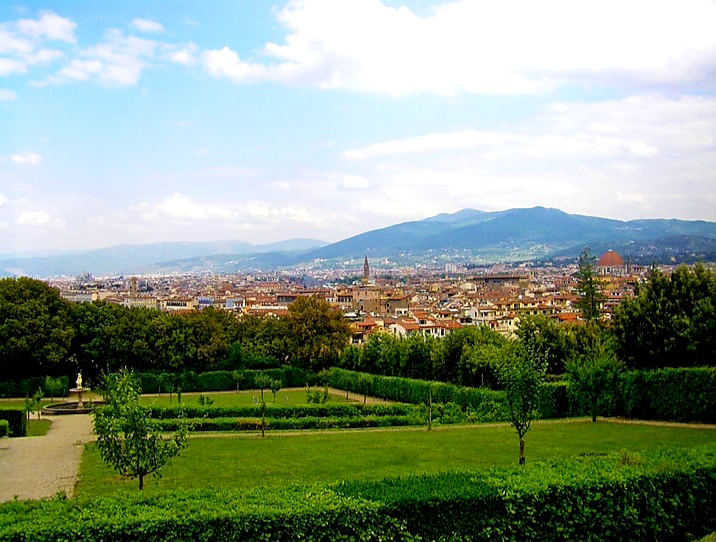 I came across this on my travels. I have no idea what it is but I loved it.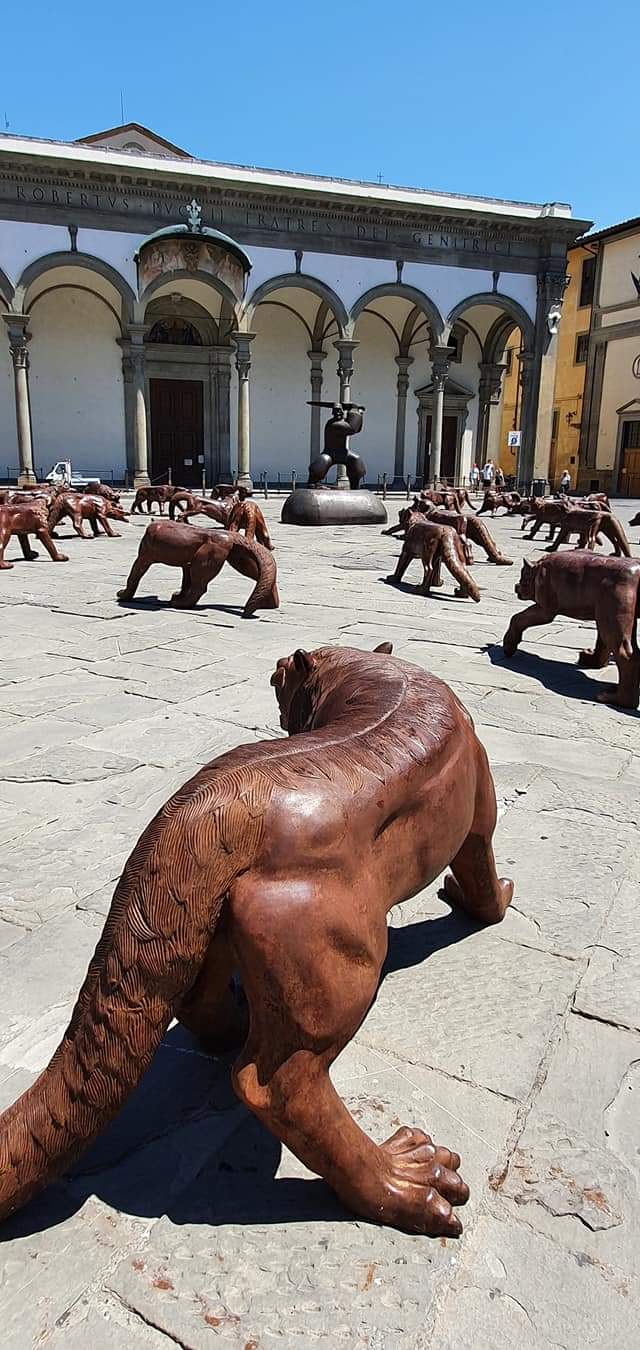 Summary for my day in Florence
Florence is one of my favourite cities. It's small enough to be able to walk around and see all the sights in one day. It is a city steeped in history and art and is very beautiful. It's also a good base to explore other Tuscan towns such as Sienna, Chianti and San Gimignano.
From Florence there is a fabulous day trip which includes a visit Siena, lunch and wine tasting in Chianti, San Gimignano and the Leaning Tower of Pisa,
Book a 1 day sightseeing tour with Viator
The Hotel I Stayed At
I stayed at Il Terrazzino sulla Cathedrale
It was wonderful and I was the only guest. When I opened my bedroom window I was looking at the Duomo, the beautiful cathedral that is the focal point of Florence.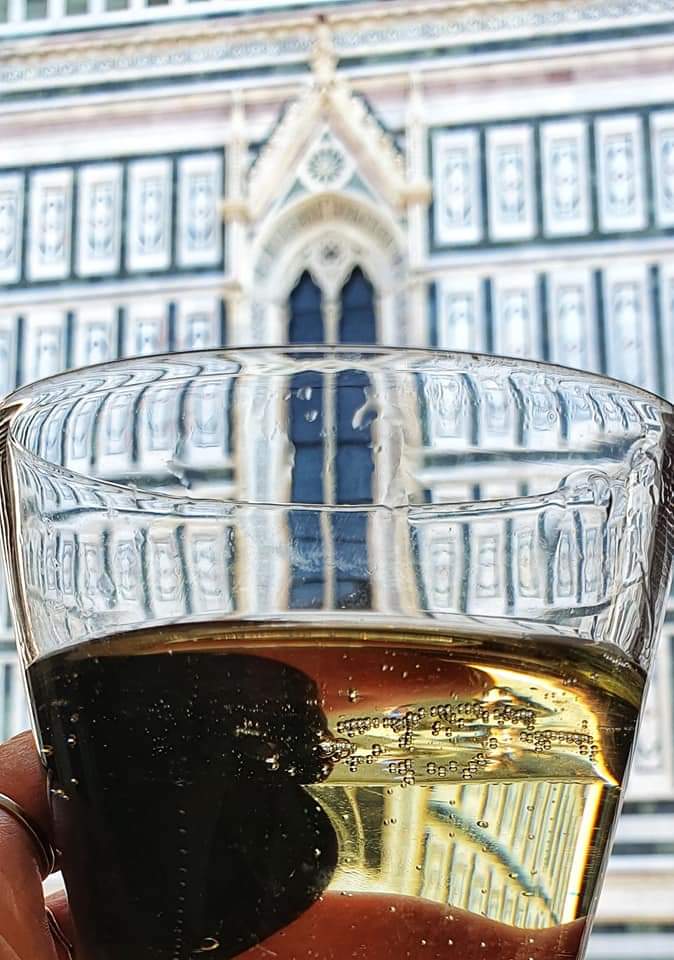 Maybe we'll meet up somewhere in the world but in the meantime if you would like to buy me a beer to say thanks, it would be much appreciated and I'm always thirsty. Click on the link below. Cheers.
https://www.buymeabeer.com/lynnstepheo