Travels in Kosovo
History of Kosovo
The name Kosovo derives from a name meaning "field of blackbirds". It is the smallest country in the Balkans, surrounded by several large mountain chains. It has a very young population, a quarter of which are under the age of 15.
It was part of the medieval Serbian empire before being ruled by the Ottoman empire for nearly 500 years, from the middle of the 15th century until the early 20th century. It then became part of Serbia and then the federation of Serbia.
in 1989 opposition to the Serb government grew amongst ethnic Albanians. their leader Ibrahim Rugova initiated a policy of non-violent protest. Tensions increased and the conflict escalated. The Kosovo Liberation Army came to prominence in 1996. They launched attacks on Serbian police officers and politicians. In 1998 the Serbian special police, later joined by the Yugoslav army tried to reassert control. Many atrocities were committed and large numbers of refugees began to flee the country.
The conflict was well documented by the international media. A "Contact Group" which consisted of the United Kingdom, the United States, Germany, France, Italy  and Russia made demands for a ceasefire and the withdrawal of Yugoslav and Serbian forces from Kosovo. They also wanted international monitors to be allowed to enter the country.
The president of Yugoslavia, Slobodan Milosevic outwardly appeared to accept these demands whilst actually implementing none of them. The KLA regrouped and launched more attacks. President Milosevic's response to this was to introduce a policy of ethnic cleansing. Horrendous atrocities ensued. Despite efforts by the United Nations and the Security Council peace negotiations broke down.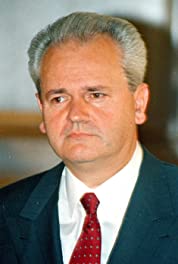 On March 24th 1999 NATO commenced airstrikes on Serbian military targets. President Milosevic's response was to try to expel all ethnic Albanians from Kosovo, hundreds of thousands arrived in Albania, Macedonia and Montenegro. the NATO airstrikes went on for 11 weeks and finally Belgrade was also targeted. In June a peace accord was  signed. Its terms included the withdrawal of Yugoslav troops, the return of 1 million ethnic Albanians who had fled Kosovo for other countries, as well as the 500,000 who had been displaced. Within Kosovo UN peacekeepers were deployed and it came under UN control.
Tensions continued. The federation of Yugoslavia broke up in 2003 and a federation of Serbia, Montenegro and Kosovo was formed. In March 2004 anti-Serbian riots broke out in many cities, leaving 30 dead and 4,000 Serbs and other ethnic minorities displaced. In Feb 2008 Kosovo declared independence from Serbia. Many countries around the world recognise Kosovo as an independent country. these include; the United Kingdom, the United States, France, Germany, Australia, Canada, Japan, Italy and Sweden. Those that don't include; Serbia, Russia, Argentina, Spain, Greece, China, India and Brazil.
In May 1999 Slobodan Milosevic was indicted for offenses against international law committed during the Kosovo conflict. He was then arrested in 2001 to stand trial for  the charges of genocide, crimes against humanity and war cimes committed during the conflicts in the Balkans. The trial began in February 2002 but was never concluded. Milosevic was found dead in his prison cell on March 11th 2006.
I took part in an aid convoy to Bosnia at the height of the conflict there.
https://www.daredreamdiscover.com/destinations/bosnia/having-a-wee-in-a-minefield-other-stories-from-bosnia/
Pristina
Being the smallest country in the Balkans, it is possible to visit a lot of the country in a short time. The normal starting point is Kosovo's capital Pristina. It is an easy, interesting place to start with a lovely old town next to a sweeping boulevard full of shops and outdoor cafes. Pristina also has a lively cafe scene and there are many funky coffee shops, restaurants and bars, I tried several of them. It is also an easy city to explore by foot.
On arrival I'd arranged to meet for beers with a local woman who has spent the last 3 years working for the UN in South Sudan. She was home visiting and was accompanied by an Egyptian friend who is doing his masters degree in Pristina. One of the best things about travelling for me is the wonderful and interesting people you meet along the way.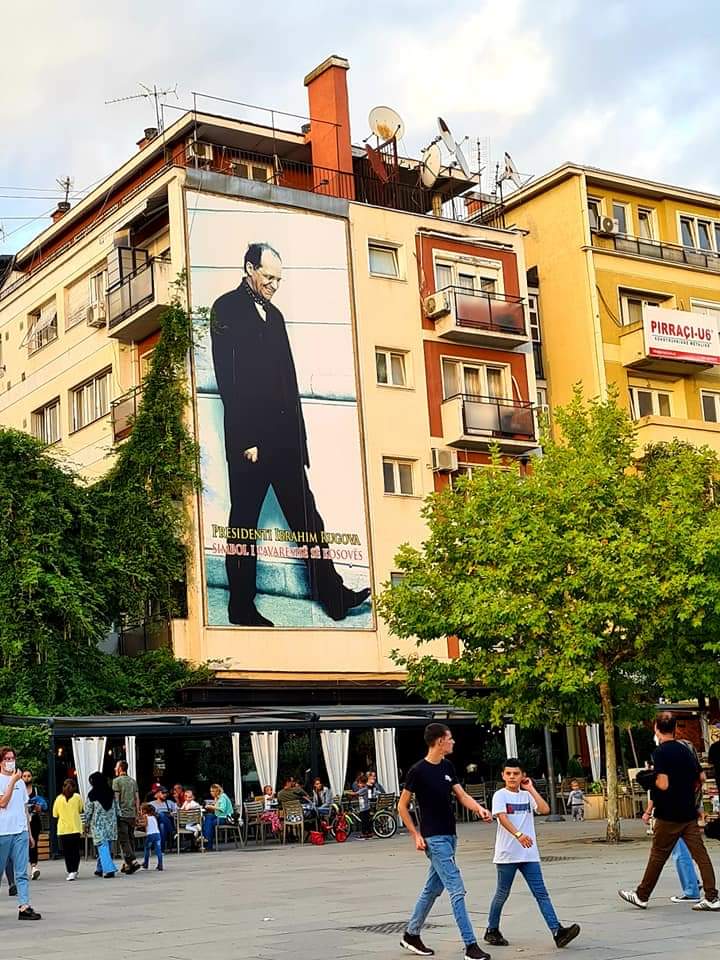 Things to See and Do in Pristina
The Newborn Monument
Newborn monument was erected when Kosovo gained independence from Serbia and its design changes every year.
The  Saint  Mother Teresa Cathedral
This very grand cathedral was consecrated in 2017. Thousands of Christians and Muslims gathered together for the consecration of the only cathedral dedicated to the Albanian born saint. The man appointed by Pope Francis to lead the ceremony was Father Simoni an Albanian priest. For 30 years the now 88 year old had been held in labour camps and regularly tortured under the dictatorship of Enver Hoxha. During this time practicing religion was banned. Twice he was sentenced to death. In 2016 he was made cardinal of Albania.
Read more about Mother Teresa and about the dictatorship of President Hoxha in my Albanian post;
https://www.daredreamdiscover.com/destinations/albania/the-albanian-alps/



Mother Teresa Statue
The main boulevard is also named after Mother Teresa. It is a lovely area to walk around and where you can also find the statue of Mother Teresa. The square also leads to Skanderbeg Square, the main plaza in Pristina. It is named after the Albanian freedom fighter whose statue dominates the square.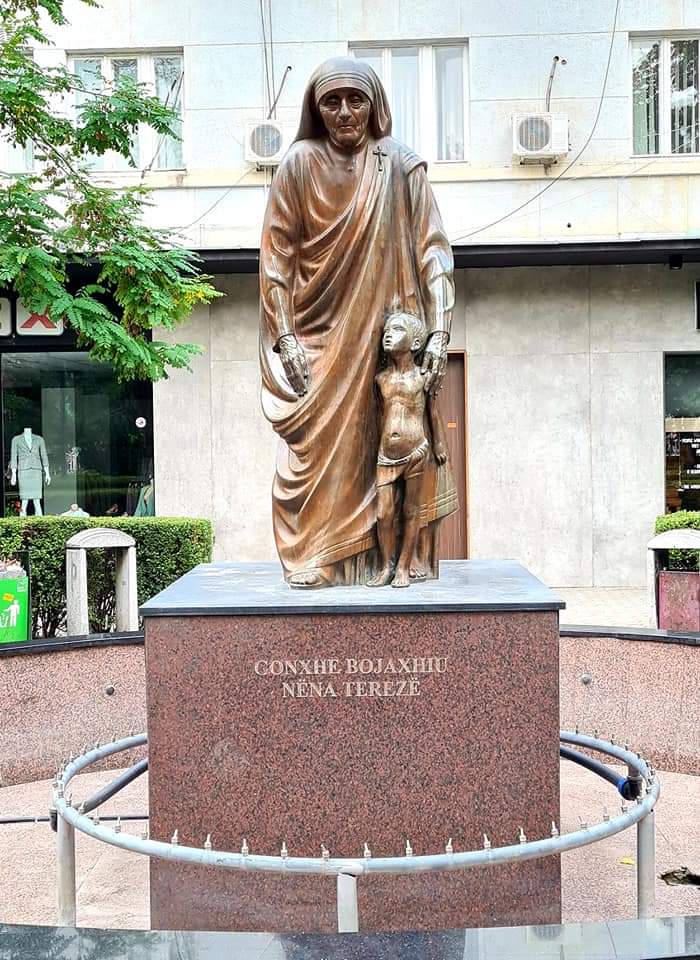 Wave at the Bill Clinton statue
Bill Clinton is held in great esteem here in Kosovo for his help in the fight for Kosovan independence. There is Bill Clinton Boulevard, a huge banner of his face and a larger than life statue. They give him credit for the Nato bombing campaign which ended the conflict  here in 1999. There is also a clothes shop called Hillarys.



Visit the National Library
This is the National library in Pristina, Kosovo. It has been described as the world's ugliest building! It was designed by a Croatian  architect Andrija Mutnjakovic, it opened in 1982. There were already tensions in Kosovo and he looked for something to unify the 2 sides. He came up with the idea of using cubes and domes which are common features in Ottoman and Byzantine architecture. There are 99 domes of different sizes. You will either love it or hate it but either way it is worth a look. I think it looks better from a distance. In the war the Serbian army used it as their headquarters.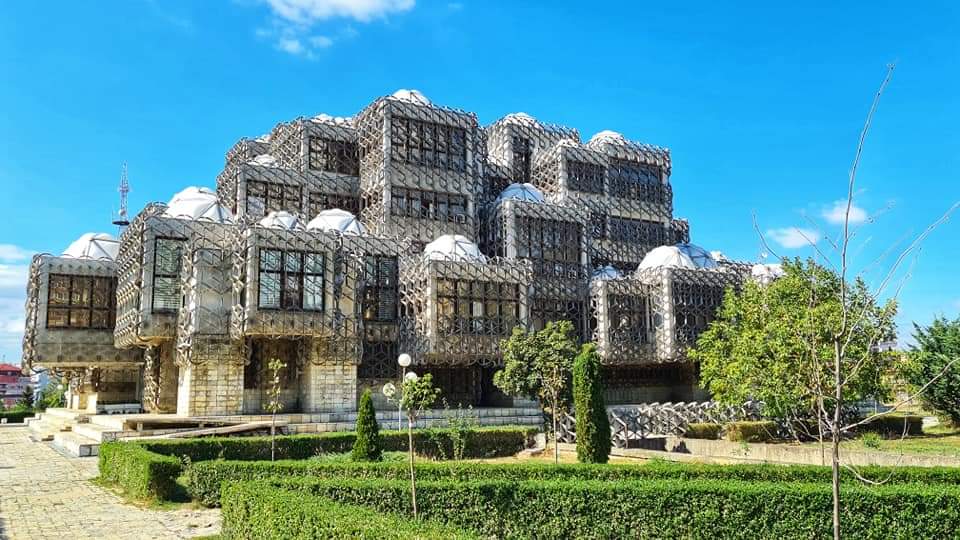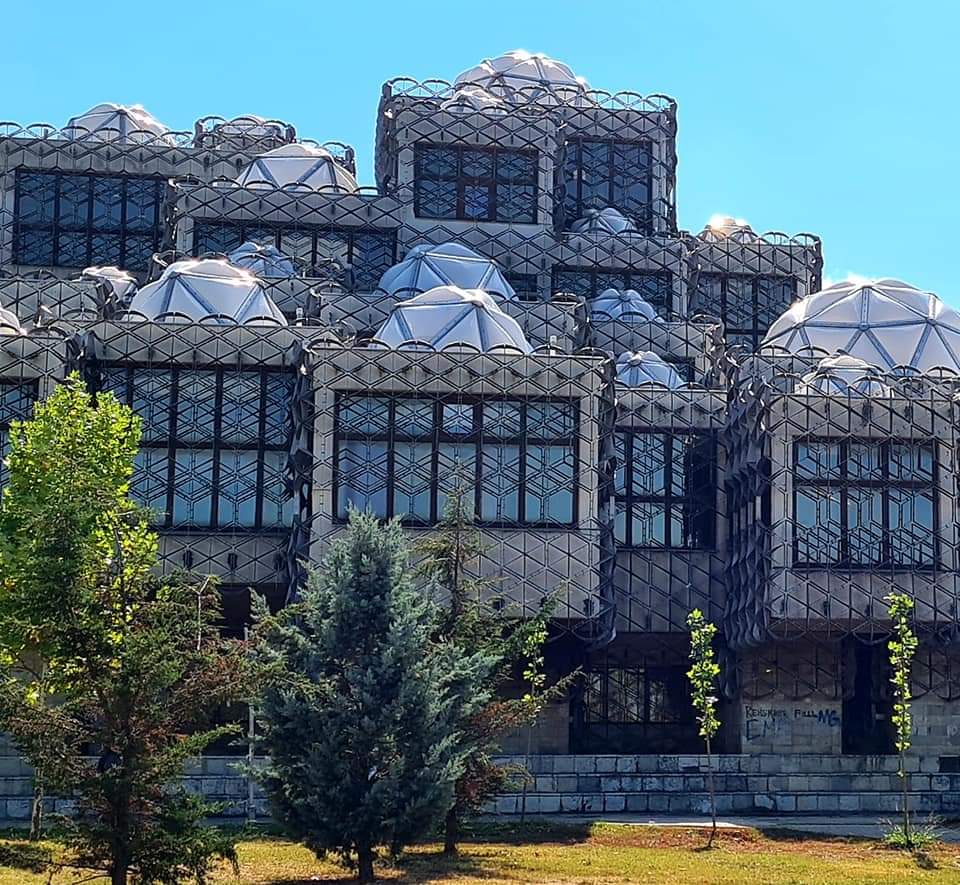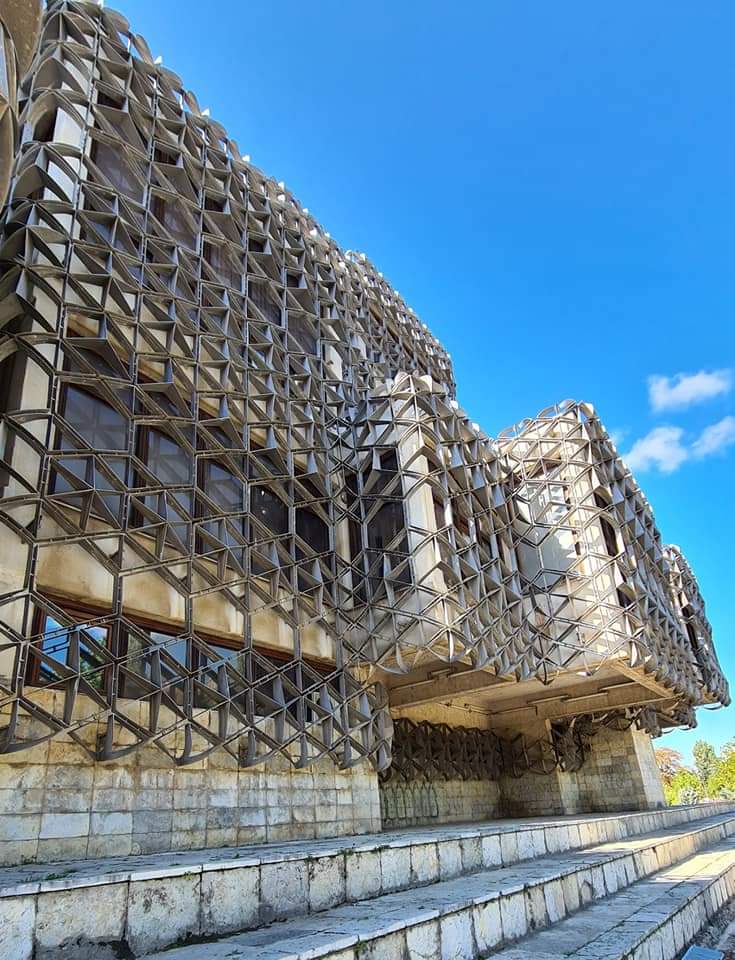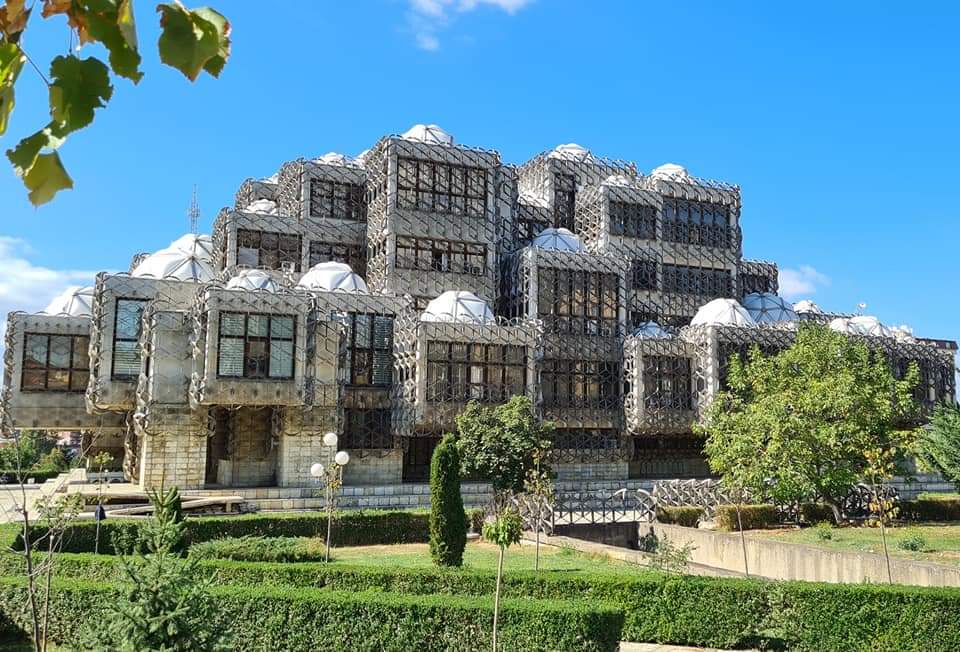 It is in complete contrast to the building it sits next to.
Cathedral Church of Christ the Savior
Construction began in 1992 but it was never completed. Former Serbian president Slobodan Milosevic ordered its construction in the mainly Albanian city to strengthen the Serb hold there. When war broke out construction stopped. It has never been finished and neither was it demolished. It can't be agreed what should happen to it, so its ghostly presence haunts the city. Some locals still refer to it as the Milosevic church.

Walk Around the Old Town
Wander around the old town and visit the Sultan Mehmet Faith Mosque built in 1461 and the old clock tower.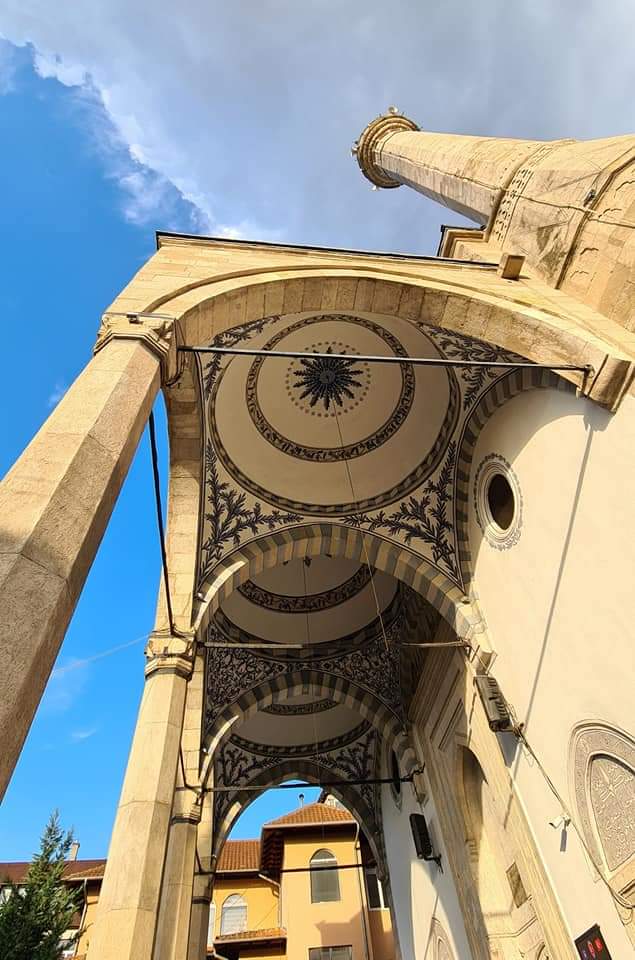 Where to Stay in Pristina, Kosovo
the most famous hotel is the Swiss Diamond Hotel , a luxurious 5 star hotel just off Mother Teresa Boulevard.
My budget didn't stretch to this. Instead I stayed in a lovely family run guesthouse just across the road called the Sleep Inn
Where to Eat
All the locals I spoke to recommended one restaurant 'Liburnia'. It was wonderful, a real secret garden, full of character. This is where I spent my last night in Kosovo. A good way to finish in this lovely, old restaurant. Beautiful place, full of character and fabulous food.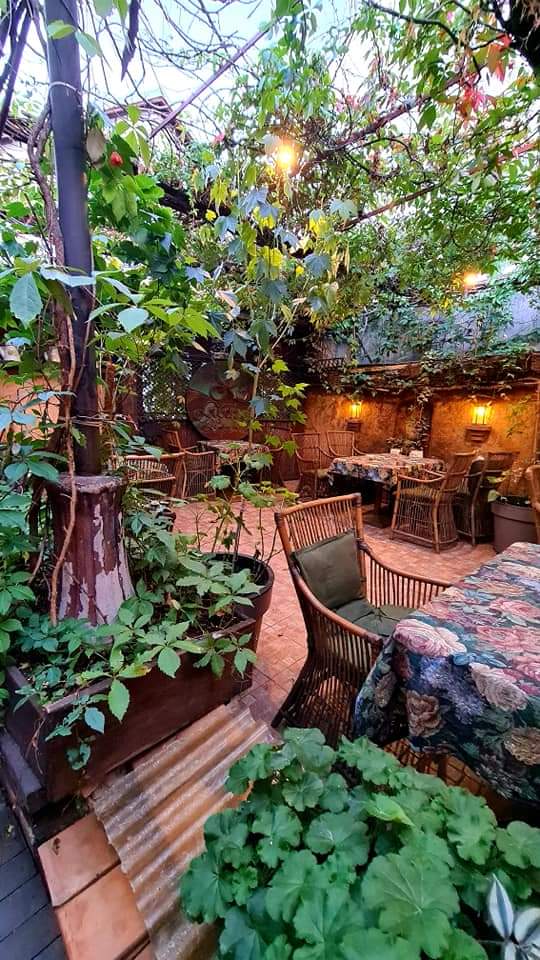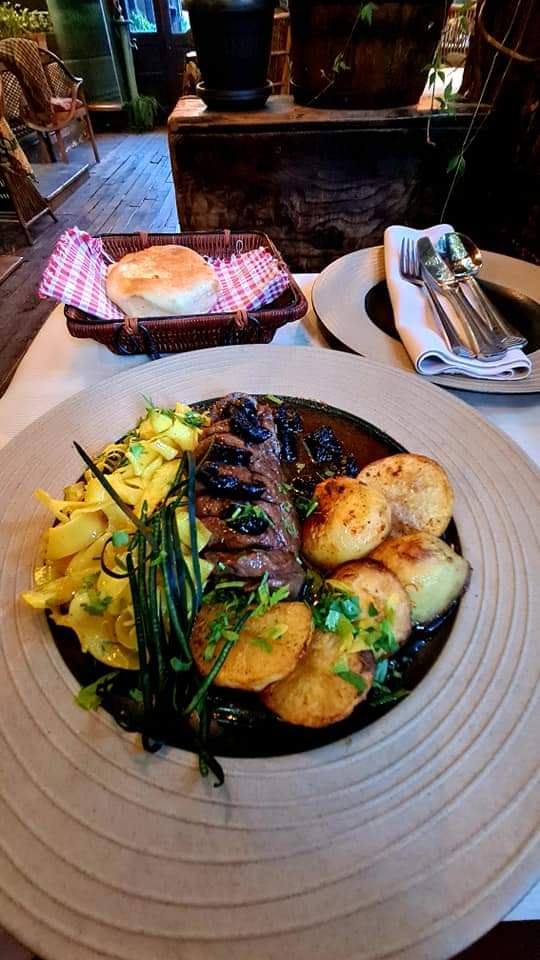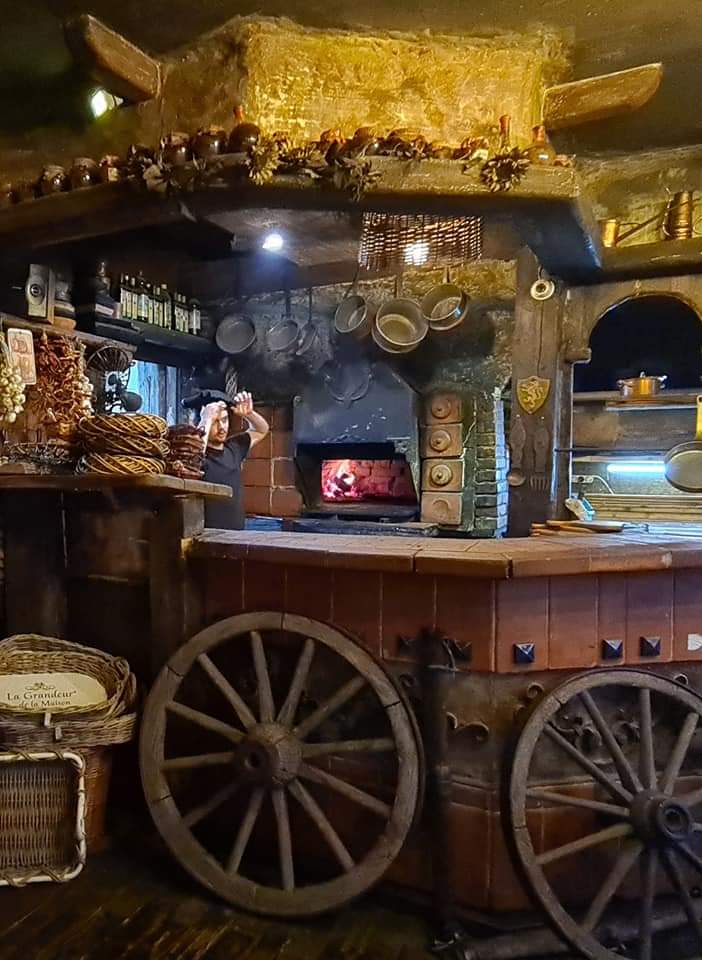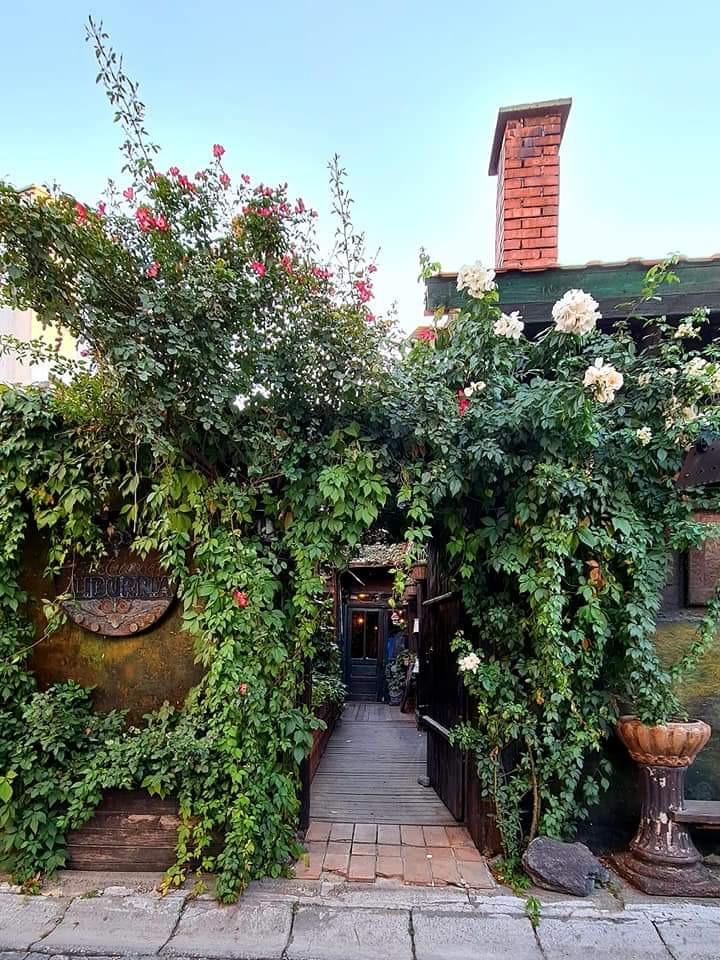 Outside Pristina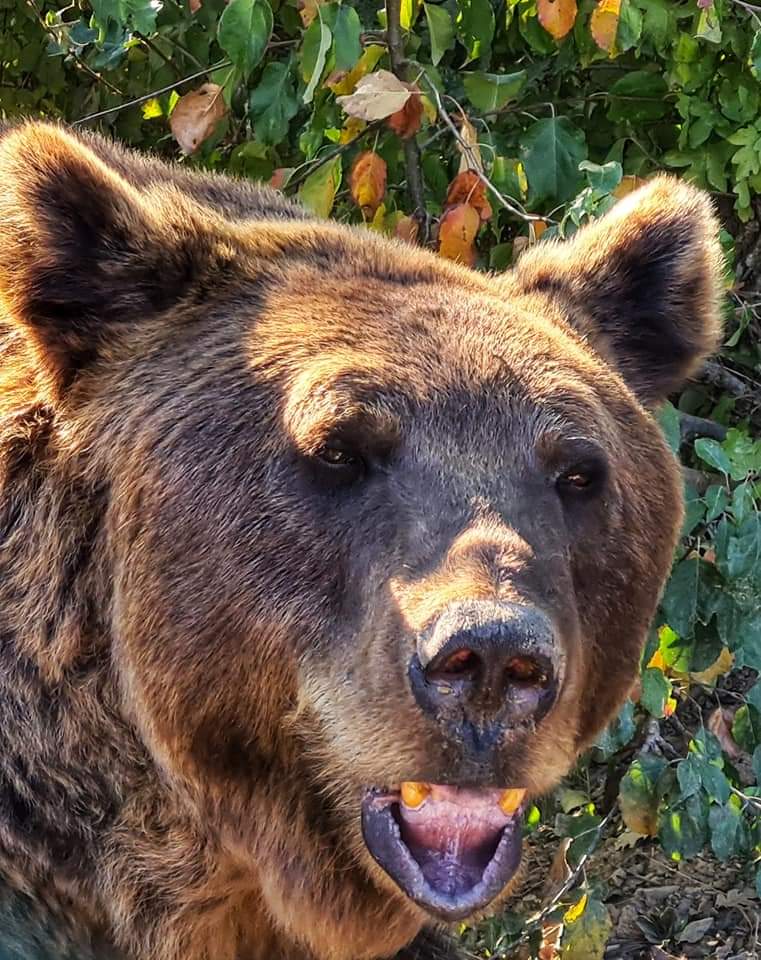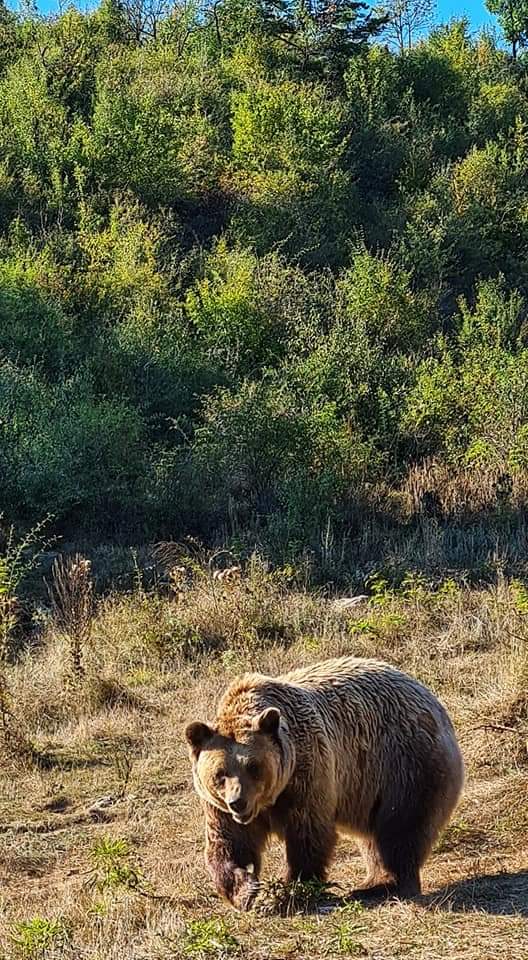 About 25 mins drive outside of Pristina is the bear sanctuary. For me visiting there was quite an emotional experience. I worked as a volunteer at a bear sanctuary in Romania. It was a wonderful experience to get to know the bears and their characters. Their stories were horrific, including one who was blinded to prevent him from trying to run away. Many of these had similar sad stories, as shown by the photos of the conditions some were found in.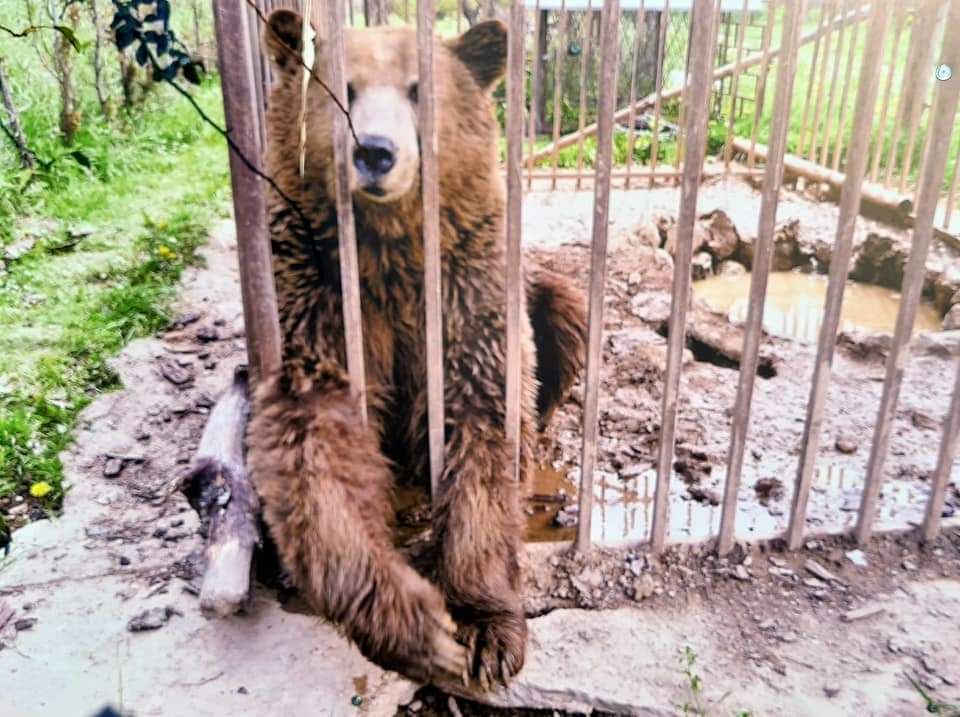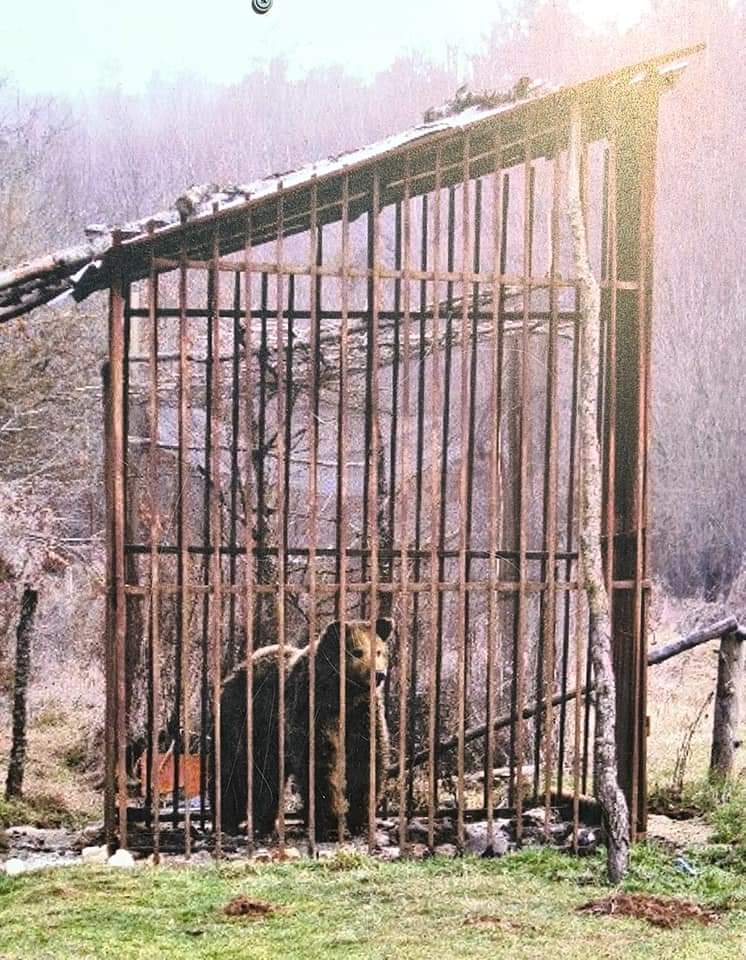 This sanctuary was wonderful and brought back lots of memories. It is in such a fantastic setting too. It was sad to read the stories of the individual bears and a couple were obviously still traumatised by their experiences. To see others though  relaxed and clearly enjoying their space and new surroundings was magical. It is a fabulous place and does lots teaching future generations about bears and other wildlife conservation. The sanctuary in Romania should also be visited, again over a massive area with forest and rivers.