What to See and Do in Nerja
Nerja is about 50 kms from Malaga connected by the A7 coastal highway. It was once a sleepy fishing village but now has a population of over 25,000. It has retained its charm. It has avoided the large hotels and concrete blocks of other resorts and remains traditionally Spanish, full of whitewashed houses with orange tiled rooves. It is enclosed by the Sierra Almijara mountain range on one side and the Mediterranean Sea on the other.
Burriana Beach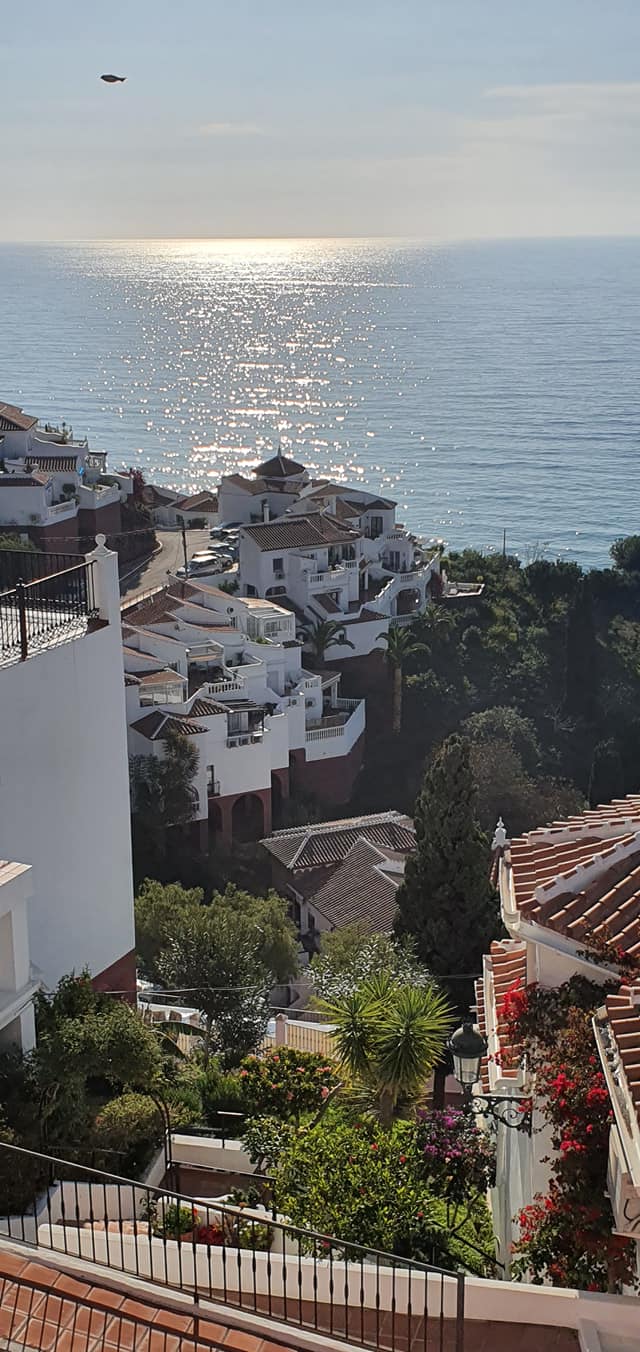 It's beautiful coves are home to equally beautiful beaches. The most famous of these is Burriana beach which has received many awards.



Balcon de Europa
Some of the best views are from the Balcon de Europa. Once the sight of an Arab fortress, it now gives spectacular views of the sandy coves, rocky outcrops, Mediterranean Sea and mountains.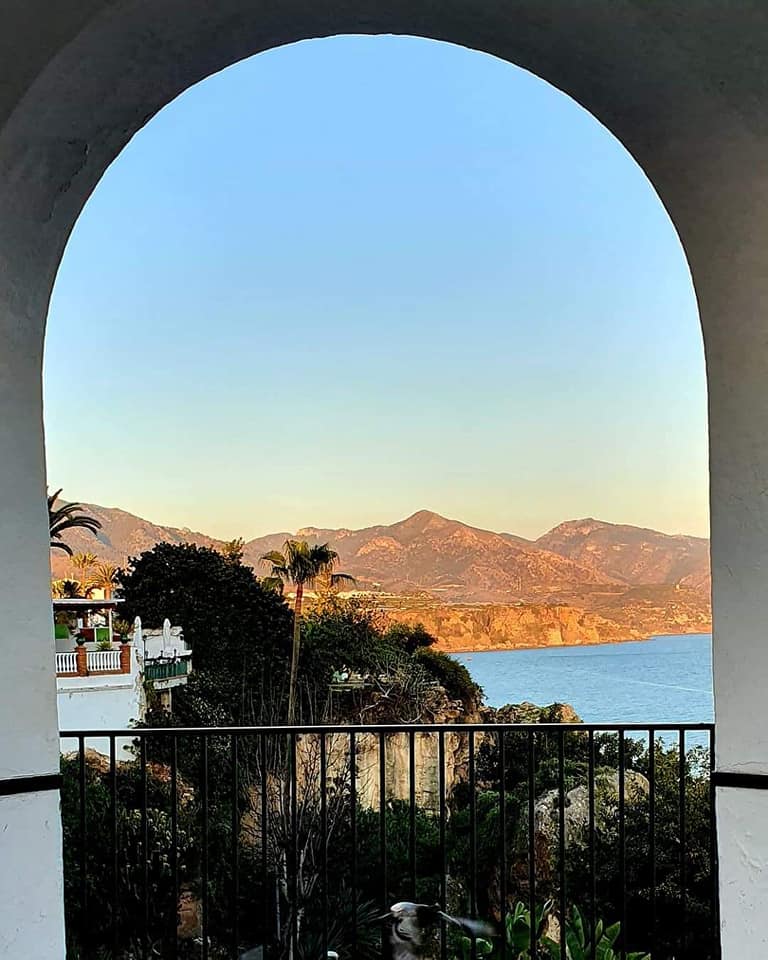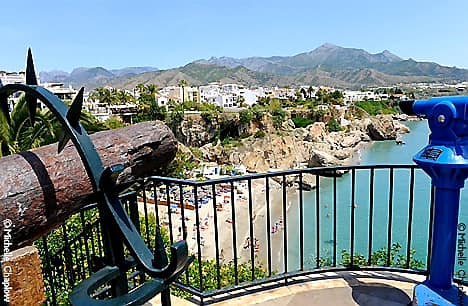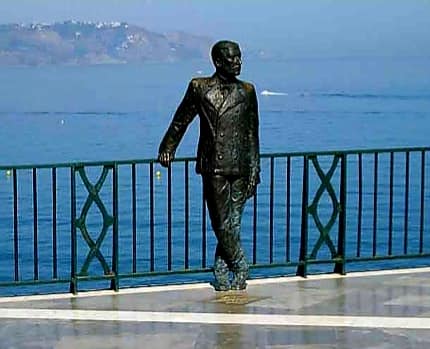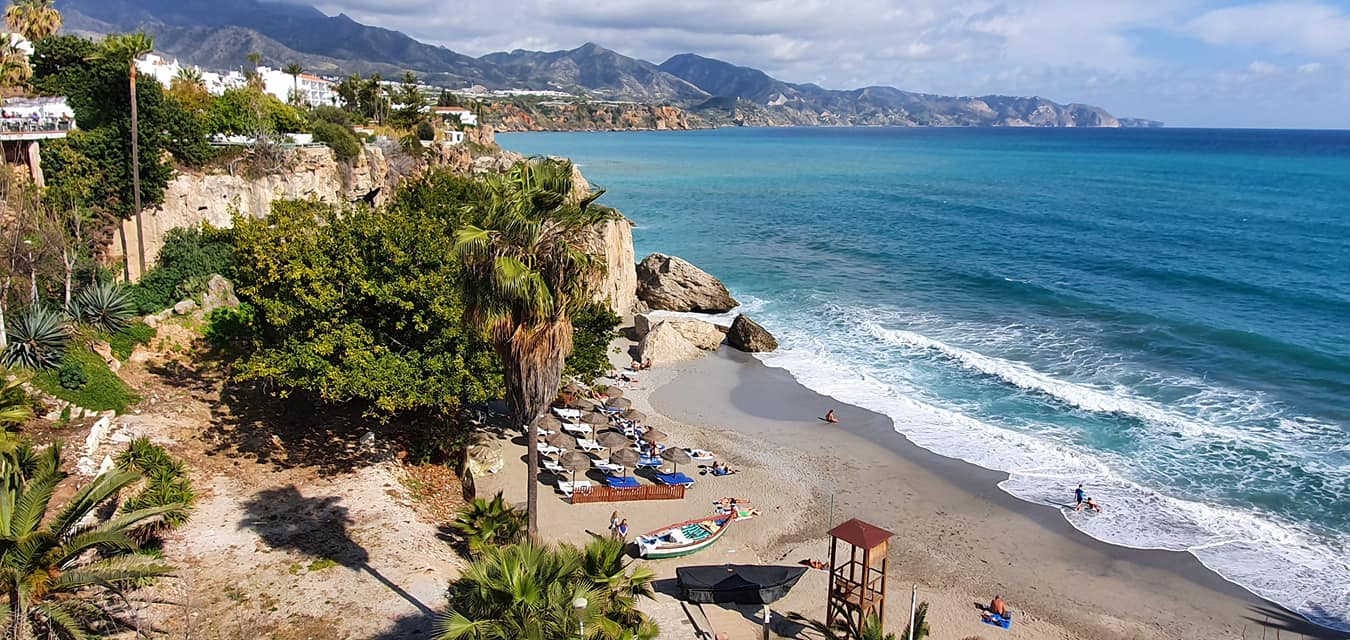 There are also stunning sunrises and sunsets over the ocean. The sunrises from our villa were so beautiful.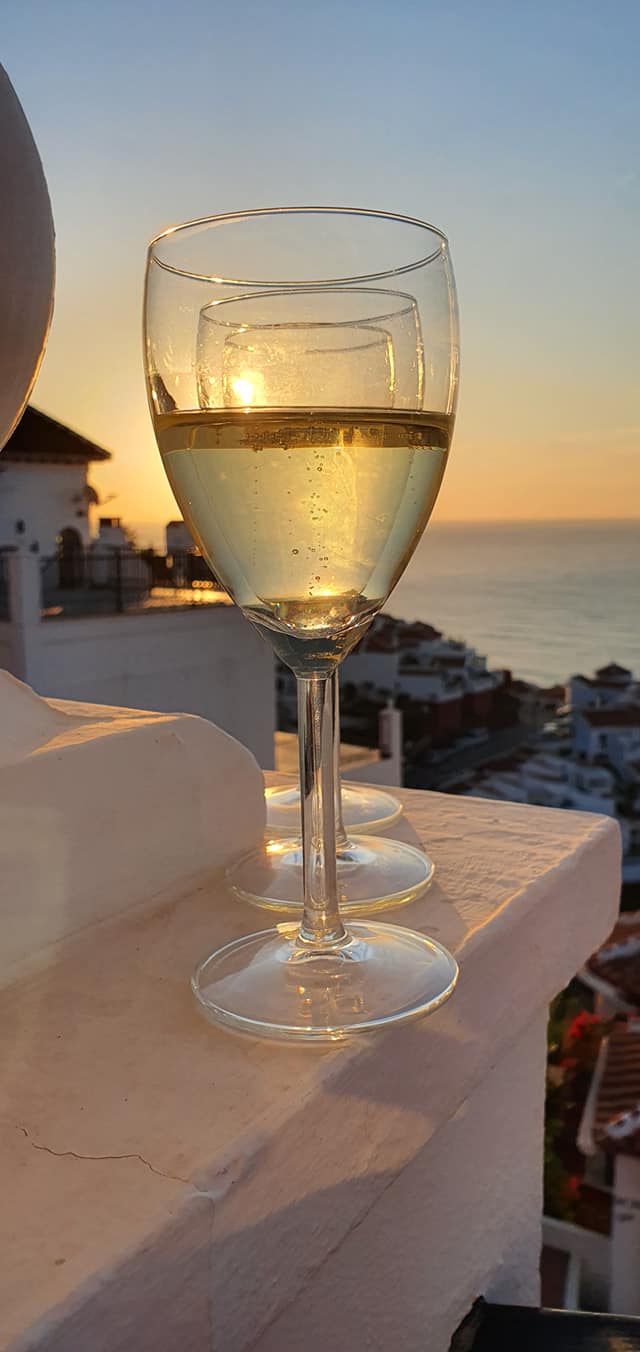 The beach or the Balcon are the best places for sunset.
The Cueva fe Nerja – Caves of Nerja
The Cueva fe Nerja – Caves of Nerja are one of the most famous attractions. There are fantastic formations of stalactites and stalagmites. The caves were discovered by 5 local boys who were looking for bats. That have been used as Neolithic burial site, a lair for hyenas and a natural fridge. The caves are enormous and only part of them are open to the public. Things to bear in mind:
There are lots of steps and slopes and lots of walking so wear sensible shoes and not suitable for
those with walking difficulties.
It is also quite cold in the caves so take a coat or jumper.
Opening times are 9am – 6.30pm but except for July and August they are closed from 2 – 4pm.
Food in Nerja
You can't talk about Nerja without talking about food. Also remaining traditional are the bars and restaurants making for a wonderful culinary experience. Traditional tapas bars are adorned with huge hams hanging from the ceiling. They are also incredibly good value. For €2 or less you can buy a large glass of wine. The price also includes your choice of tapas. Some of my favourites included hell's sausage.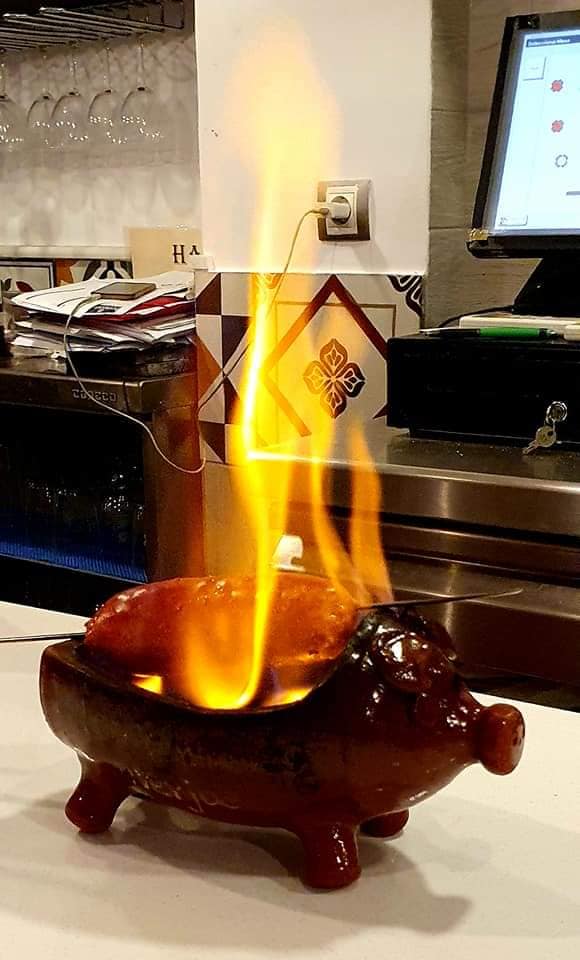 Gambas pil lil, roasted cod and almejas (clams).
There is a list of my favourite tapas bars at the end of this post.
Paco Mari
Paco Mari also have good tapas and a restaurant with a 3 course menu for €10 Euros with great food and lots of choice.
Sevillianos
Sevillianos has a bucket of beer and a large tapas dish to share for a total of €6.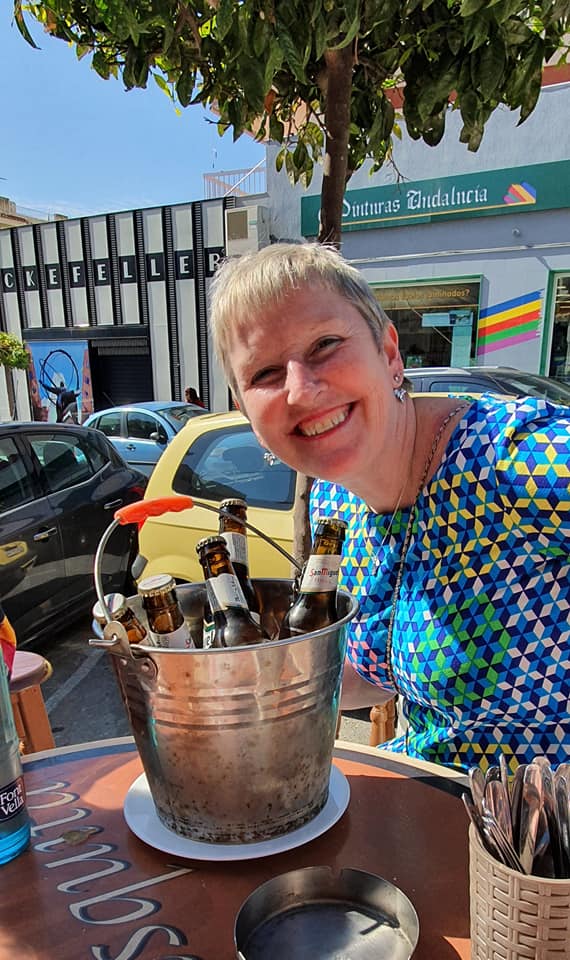 Mares on Playa Del Playazo
Mares on Playa Del Playazo is a good spot for Sunday lunch with great food including an enormous pan of paella.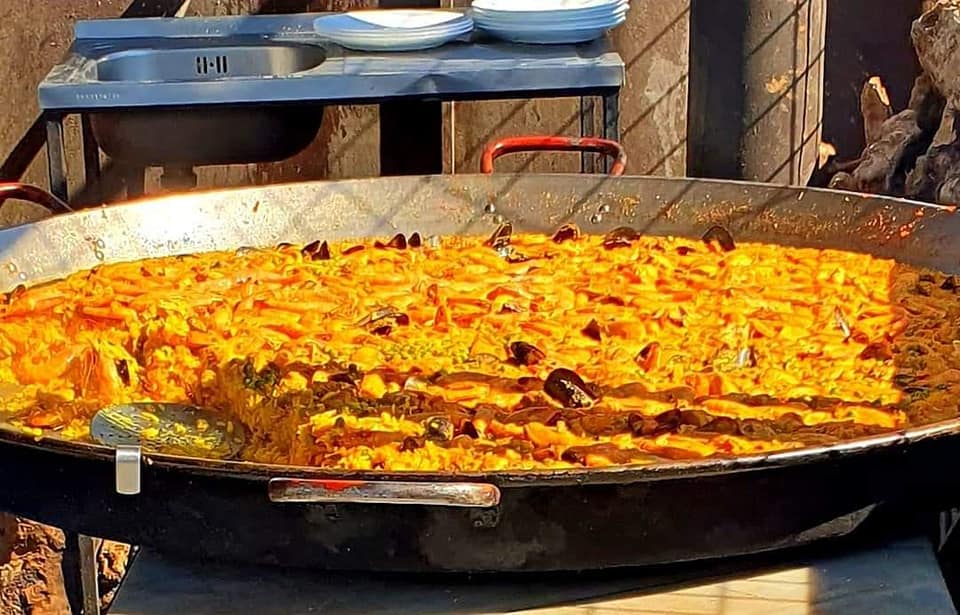 Miquel el Manga
Miquel el Manga (locally known as the Boatyard) is on the same beach and has live music on a Sunday where everyone normally dances the afternoon away. They also serve enormous portions of food. It also has a tree growing out of a boat.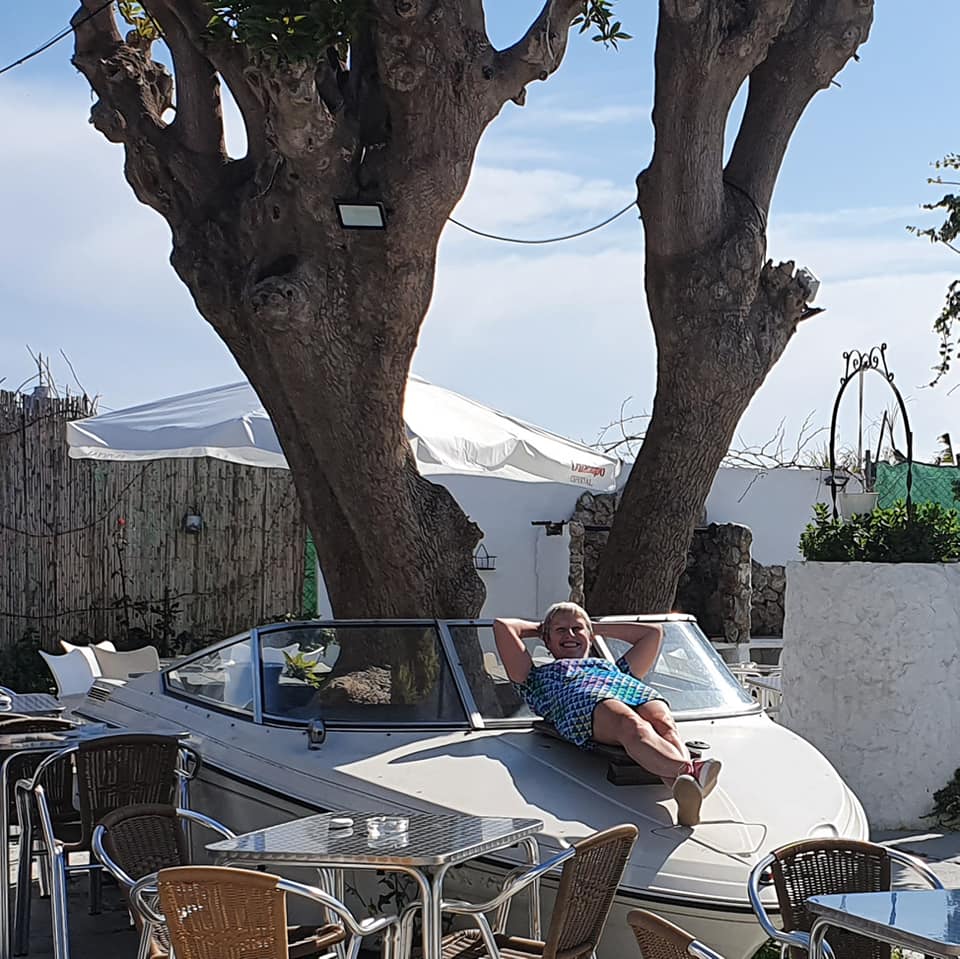 Caracoles
Caracoles outside of Nerja offers an all you can eat and drink feast on Sundays. The €20 price tag also includes coach transport there and back.
Jacky's
If you want to try fine dining Nerja style then head for Jacky's. Weekly on Thursdays they offer an 8 course tasting menu. The price of €27 includes all drinks, which are regularly topped up. The food was top notch.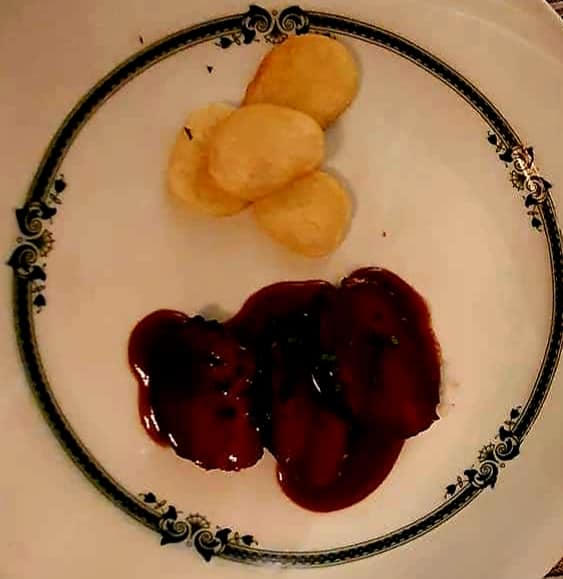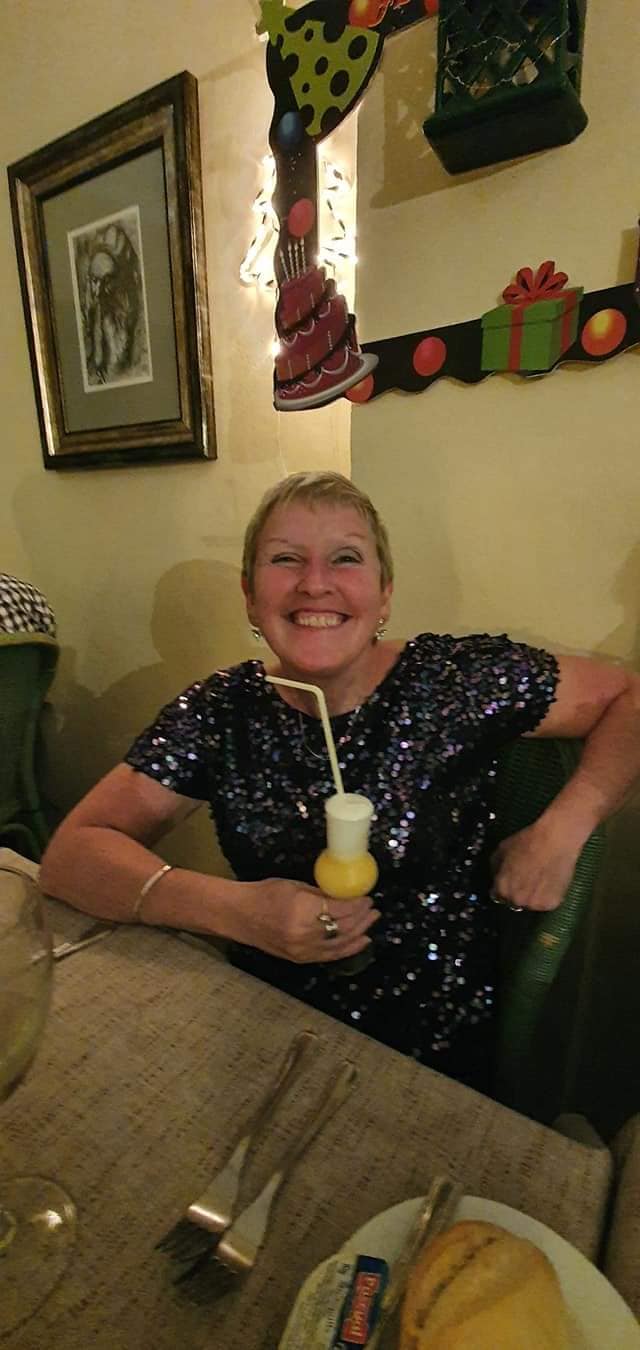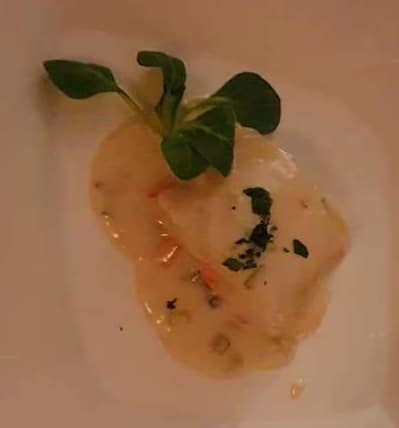 Flamenco in Nerja
Then there is Flamenco! El Molino is a fabulous flamenco club where locals of all ages go to dance to the sound of live Flamenco guitar. This was one of my most magical experiences.
Couples in their 60s and 70s danced together. Then young girls, the new generation showcased their incredible moves. They were happy to give me an impromptu lesson. I loved every minute.
Tuesday Evening Flamenco Shows
Flamenca Nerja hosts flamenco shows at Em Burro Blanco on Tuesday evenings. The dancing was magnificent, I was transfixed. Afterwards I was given another free flamenco lesson. It was a fantastic way to round off my trip. This can be booked online and like everything else is excellent value. A €14 payment includes the show, a drink and a huge plate of tapas.
The Local Walking Group
Whilst I was here I also went out with the local walking group. It is obviously very popular, there were 44 of us on the walk. A local ex pat runs the walks and they are completely free. They run on Mondays and Wednesdays and vary in length and degrees of difficulty. Ours was a moderate walk firstly up to an old sugar mill before climbing up to one of the old watchtowers, which afforded excellent views in both directions.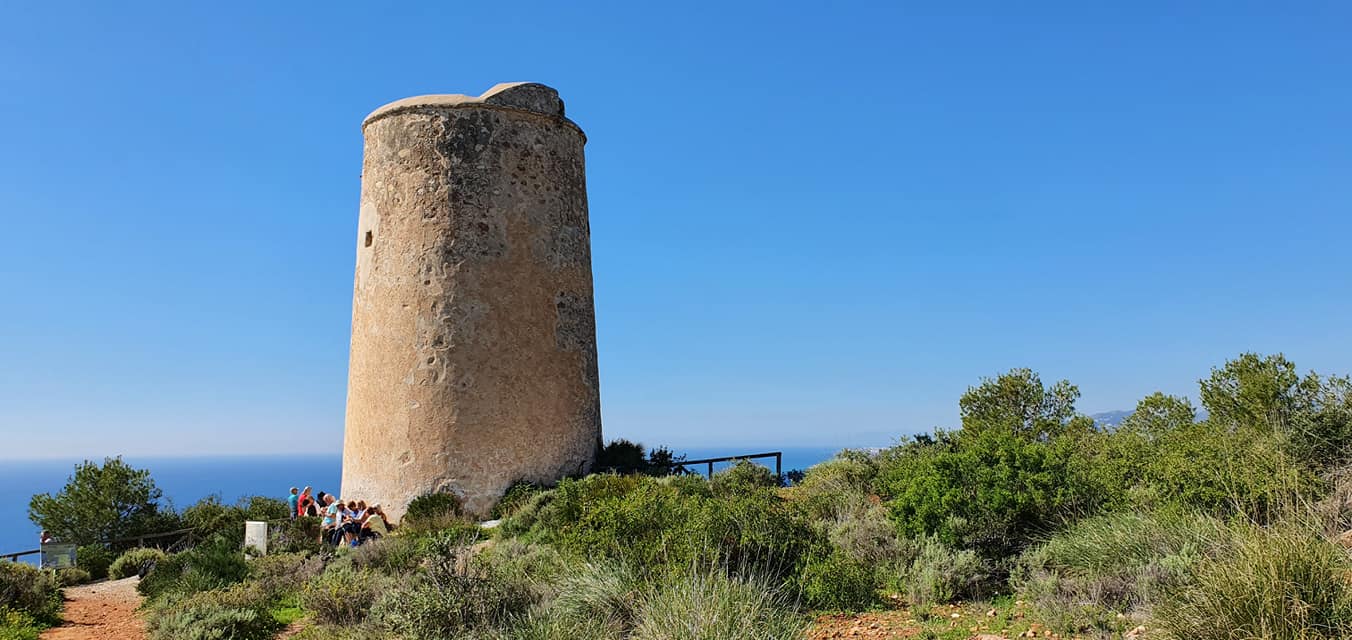 The Village of Frigliana
6 kilometres north of Nerja brings you to the very pretty village of Frigliana. With it's labyrinth of stunning views, narrow lanes, whitewashed houses, ceramic mosaics and colourful plant pots it is the epitome of a beautiful Spanish village. Indeed it was voted the prettiest village in Andalusia. It is a joy to wander the streets and soak up the Moorish influenced architecture. It should be a must to visit.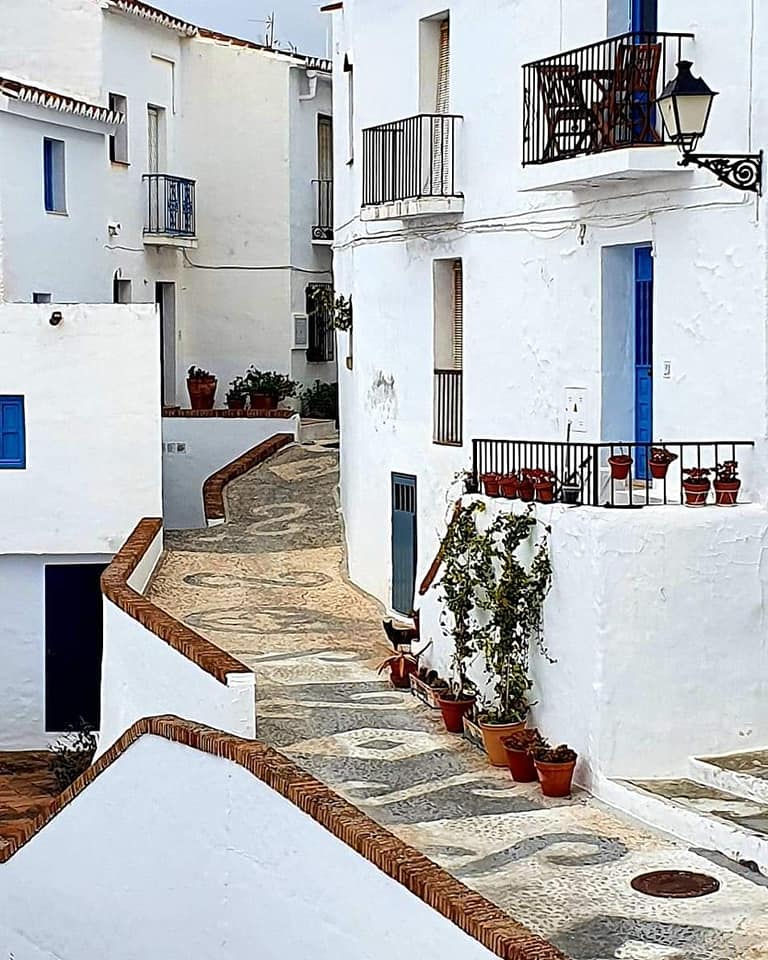 February in Nerja
I was in Nerja in February which is a fabulous time to visit. The weather was still warm even up to 23° on our last 2 days. A advantage was the lack of tourists, giving more opportunity to meet and interact with locals. The biggest bonus though was that it was carnival time.
Nerja Carnival – Carnavales fe Nerja
Nerja Carnival – Carnavales fe Nerja takes place in the week before the start of Lent. The idea is to have a huge party prior to fasting until Easter. It takes place over several days. There are many competitions for best dressed adults, children and even pets. Competition is stiff as cash prizes are involved. On Friday we watched the drag show which was a lot of fun.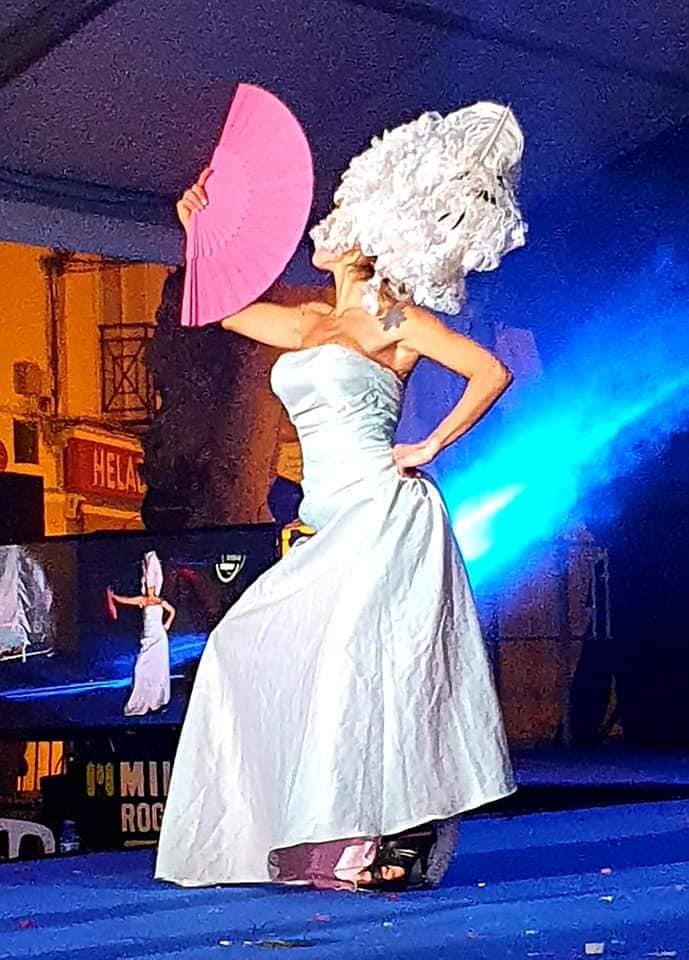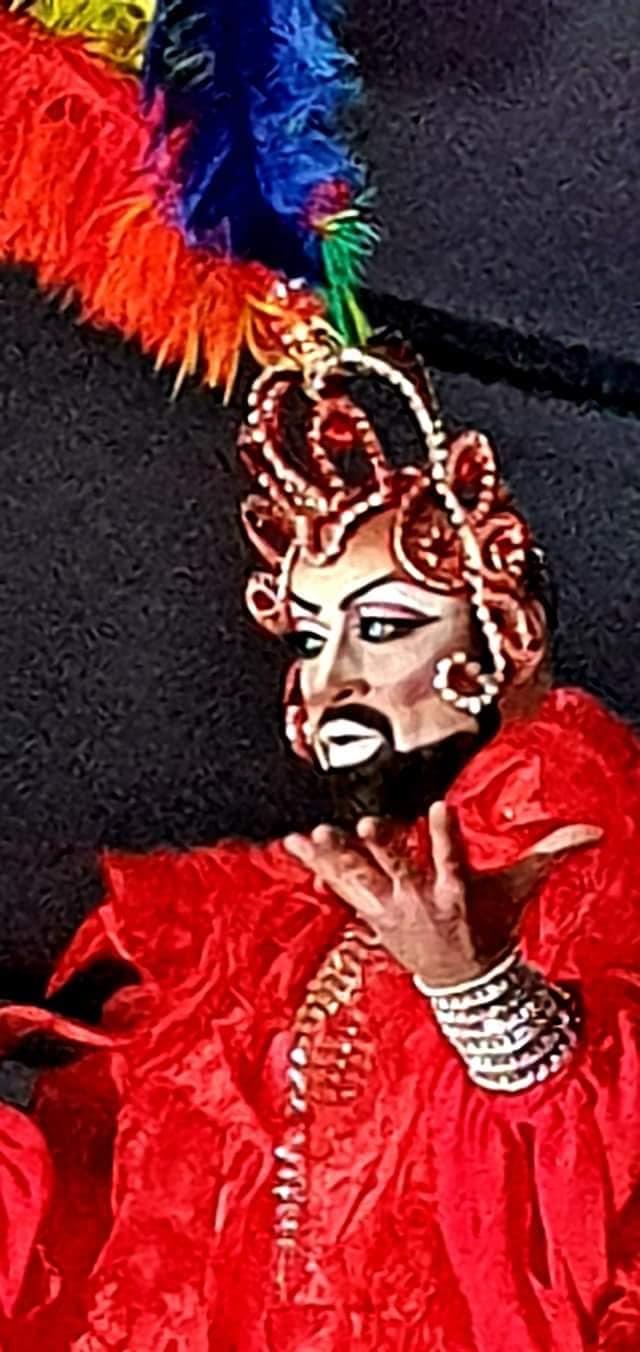 Saturday brings the main parade and what a spectacular parade it was. Anyone can join in and I was determined to get in on the act. Sometimes being small helps! I was able to purchase a pair of children's flamenco shoes in bright pink with black spots and a matching fan and hairpiece. I was carnival ready.
It seemed like the whole of Nerja was in the parade. The innovation of the costumes and floats was incredible. Everyone was in party spirit, me included and there was much music, dancing and frivolity. A fantastic and very memorable evening.
Insert from Nerja 2 Pics 15-21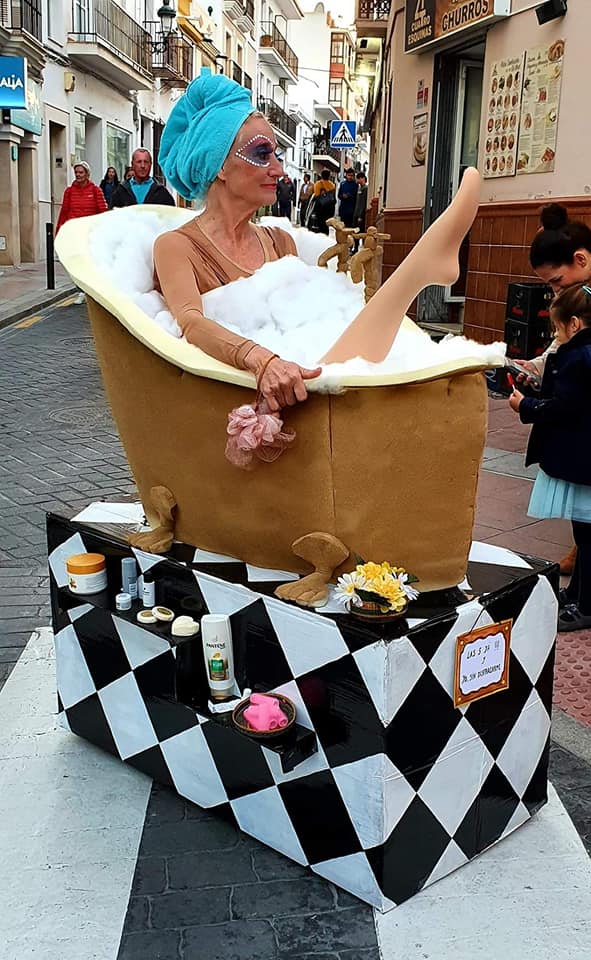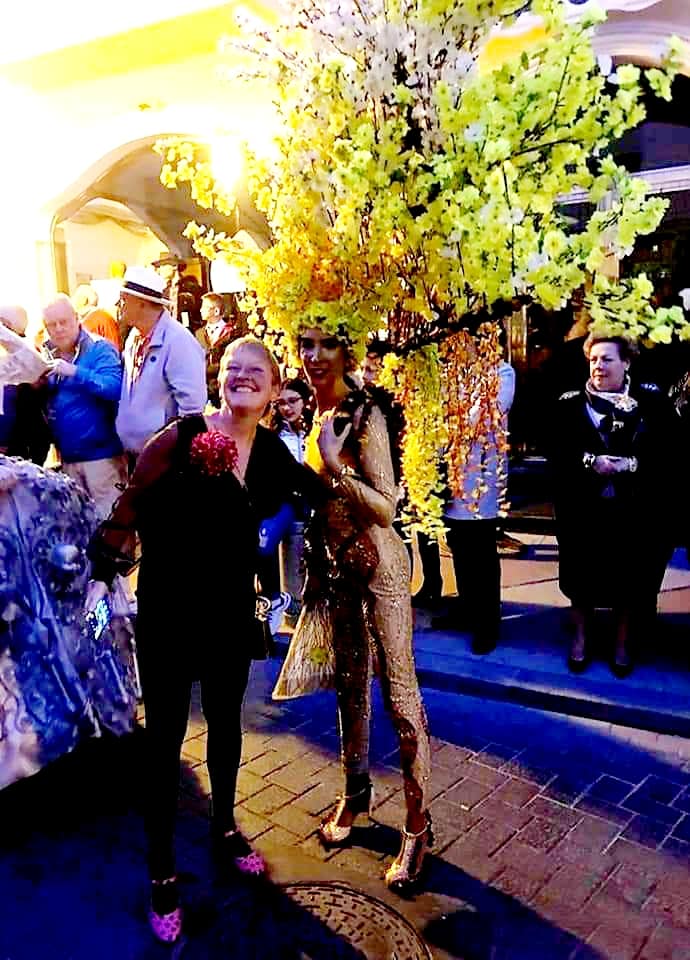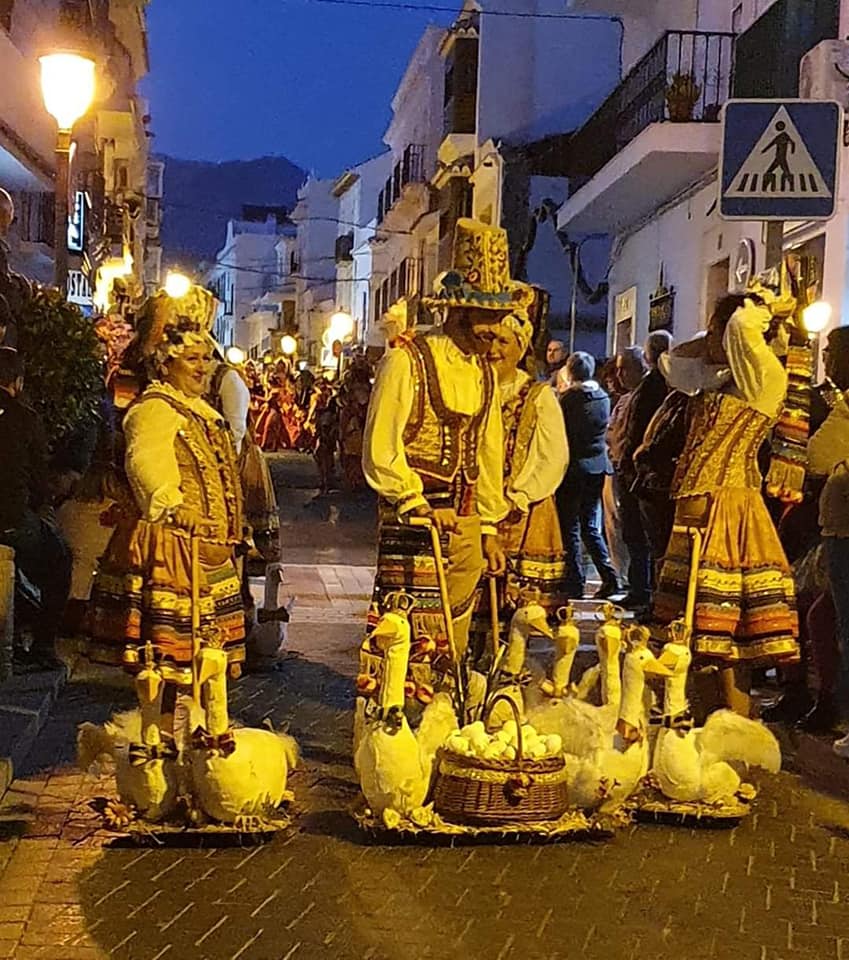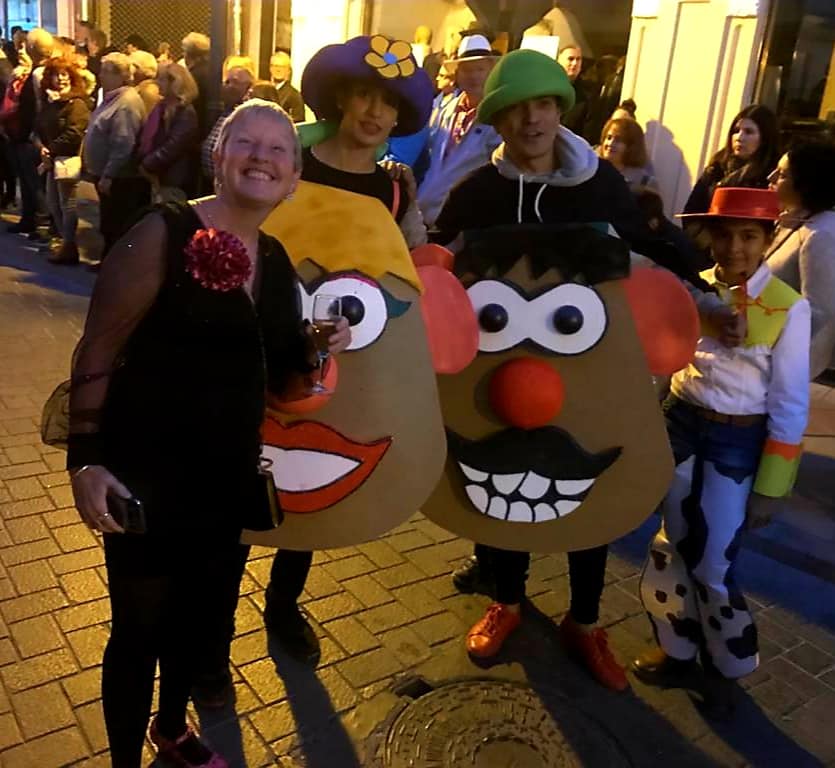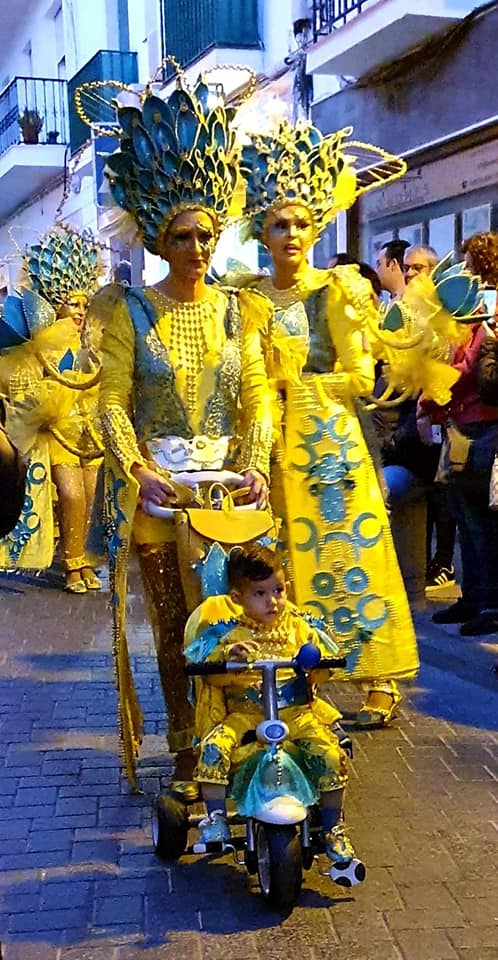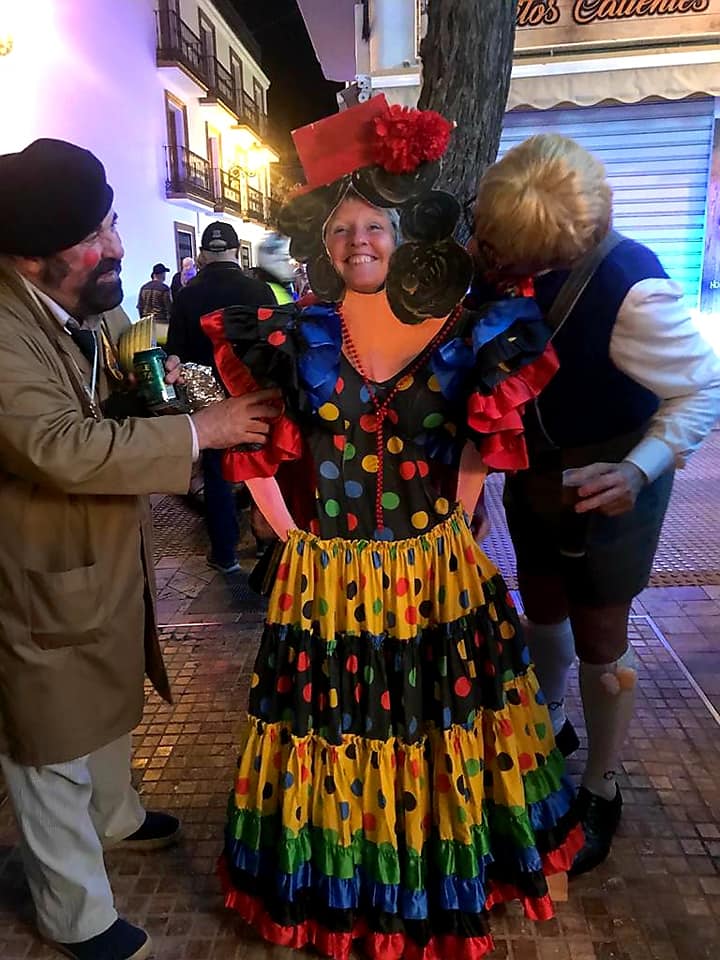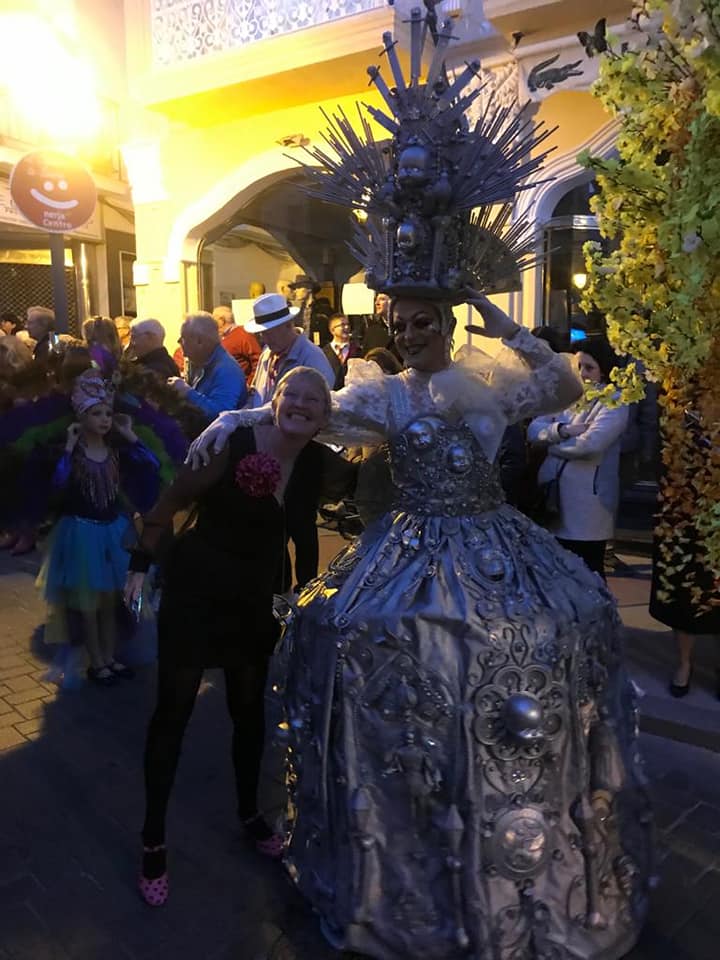 The festival culminated on Sunday with the Entierro dei Borgueron – the burial of the anchovy, or bridal of the sardine as it is commonly known. A large, decorated, replica anchovy is paraded through the streets.
Children compete for best funeral mourner, literally translated as best little widow/widower.
Some are in drag but the theme of the parade is a slow moving, funeral style procession, mourning the demise of the fish. It ends at La Calahonda beach where the anchovy meets its demise to a fanfare of fireworks.
Other Activities
It is also possible to book  cliff, stand up paddlebord and snorkel tour
or a sea kayak tour
Our Villa in Ladera del Mar
We stayed in an amazing villa in Ladera del Mar. With 4 bedrooms, 3 bathrooms, fantastic terrace, large pool and games room it is ideal for families or groups of friends. There are sea views from every room and the views are simply stunning. It is in a very quiet area but a €1 Euro, 10 minute bus journey brings you to the centre of Nerja, as does a lovely walk along the beach promenade. The beach is just a few minutes walk away. A taxi costs € 8-10.
http://www.homeaway.co.uk/p8164859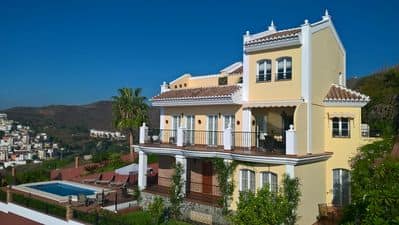 Local taxi company tel:
(+34) 680 532 273
952 52 43 08
Local tapas bars and restaurants:
Paco Mari ( tapas and €10 for 3 courses)
Restaurant Jacky – 8 course tasting menu
Flamenco:
El Burro Blanco – flamenco show
El Molino – salsa club
Walking:
Nerja International Walking Group
Bicycle Hire:
Alquiler Bicicletas – peddle and electric bikes
Tel 618 981 431
There is a lot to keep you occupied in Nerja. If you have time and want to venture further afield place to visit include: Malaga, Grenada, Cordobo, Seville, Arcos da La Frontera and Ronda.
Happy travels.