The Maldives on a budget

The Maldives
The Maldives is made up of 1192 islands, of which 200 are inhabited. Beaches of warm, white sand are fringed by turquise seas and reefs bringing an explosion of colour. The islands are breathtakingly beautiful both above and below the water.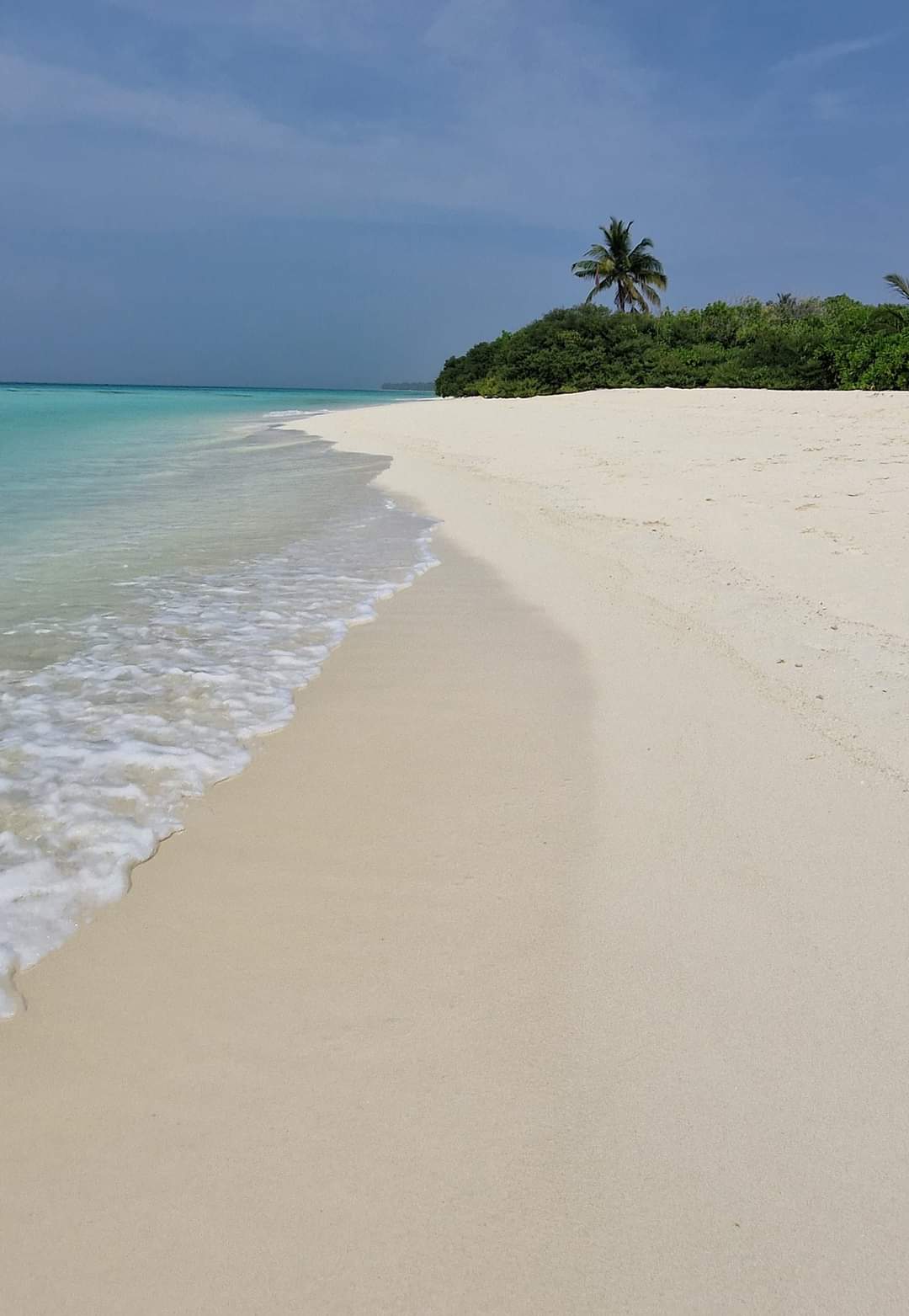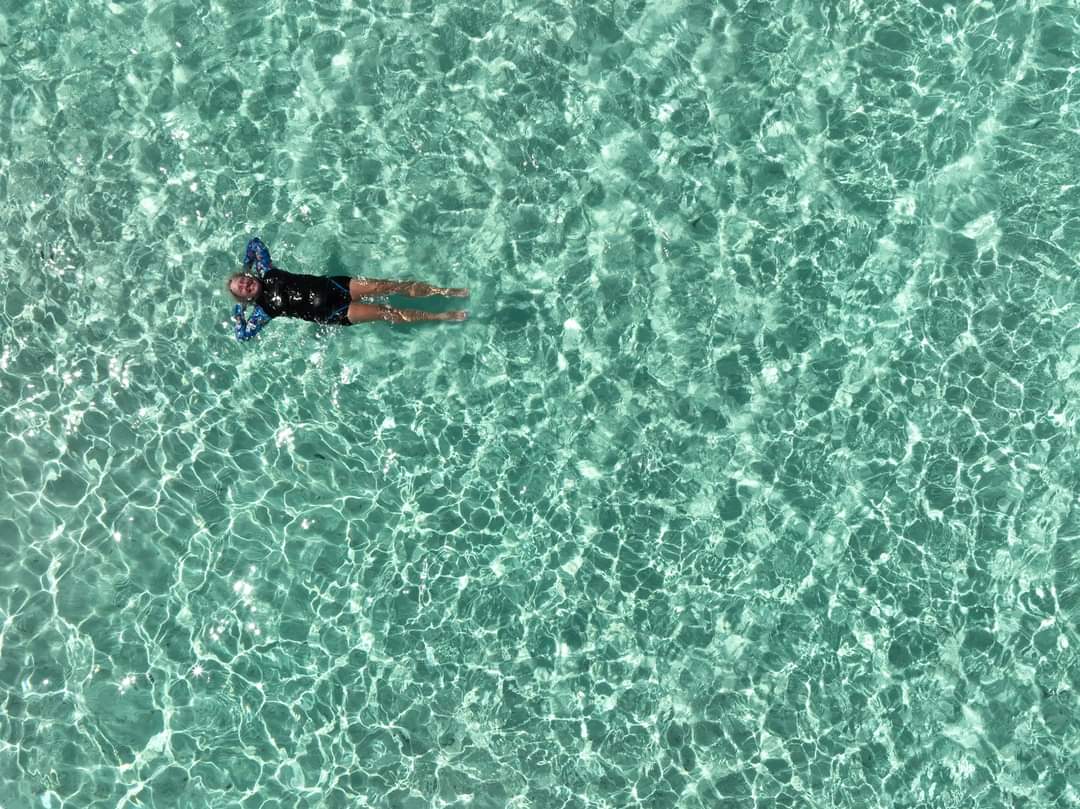 The Maldives are home to 5% of the world's reef and offer the chance to swim with some of  the 1,000 fish species who inhabit its underwater world.
It also provides the perfect place for close encounters with:
Manta rays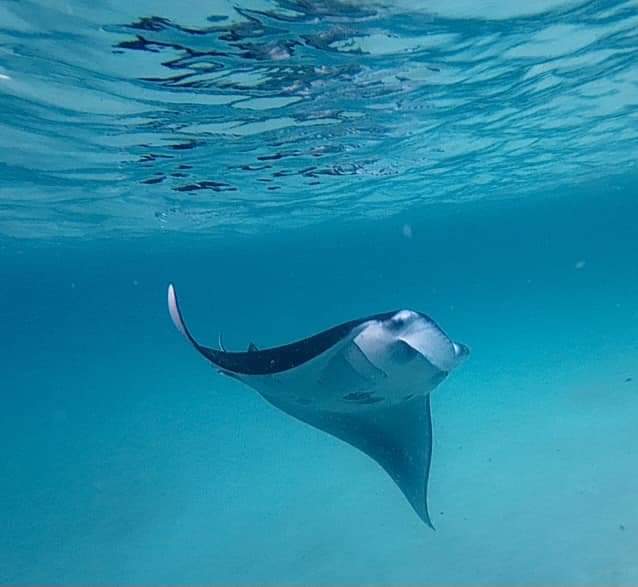 Several species of shark
Turtles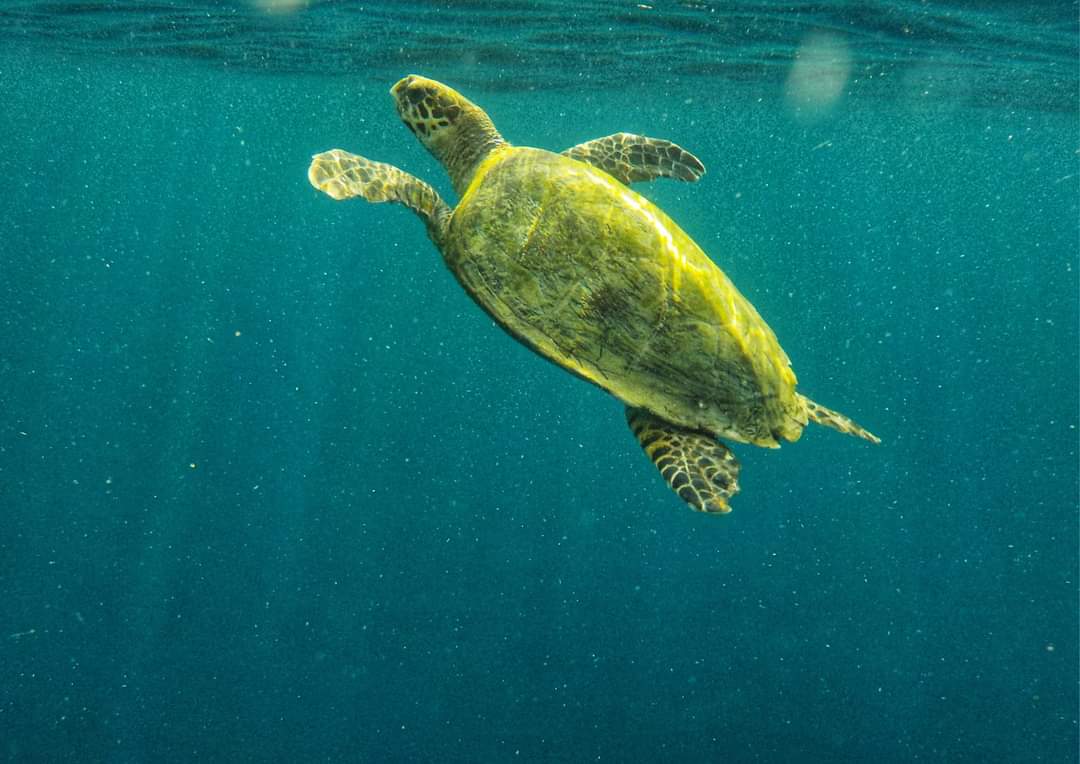 And the giants of the ocean whale sharks
Travelling the Maldives on a budget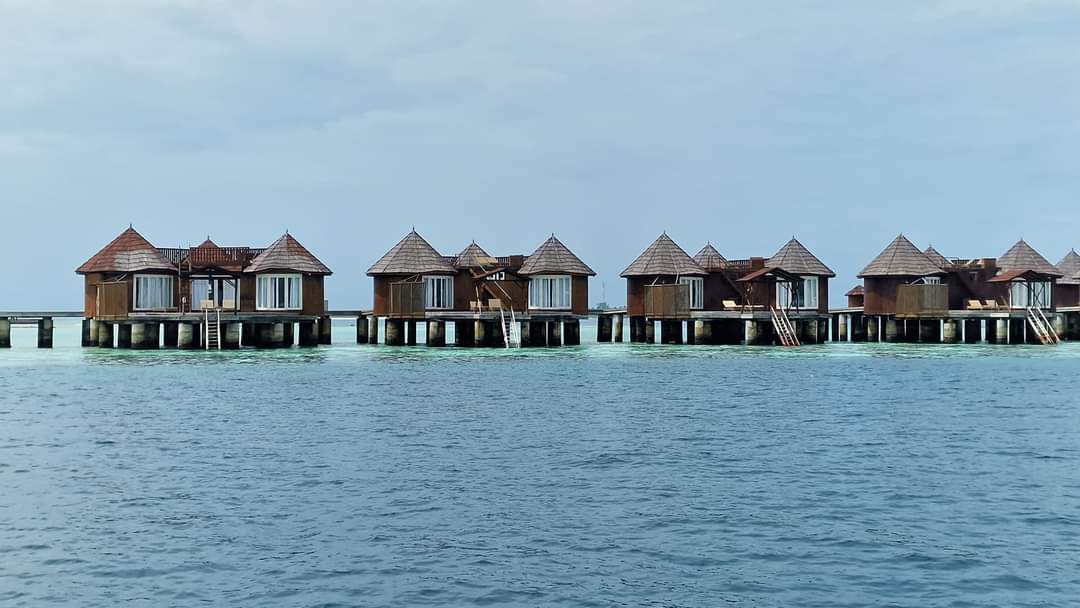 From the 1970s the Maldives were the preserve of the more wealthy. Exclusive island resorts offered beautiful bungalows stretching out over the water with transfers in by seaplane. A night here here would cost hundreds, or sometimes, even thousands for a one night stay. These still exist.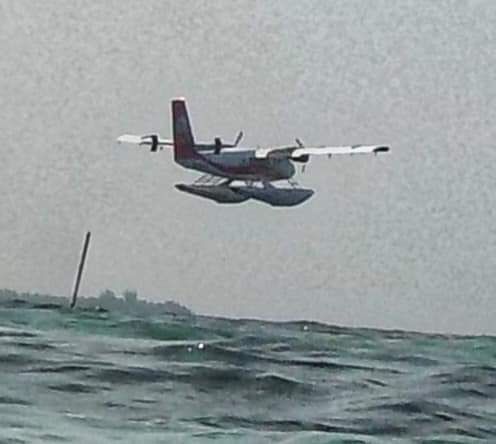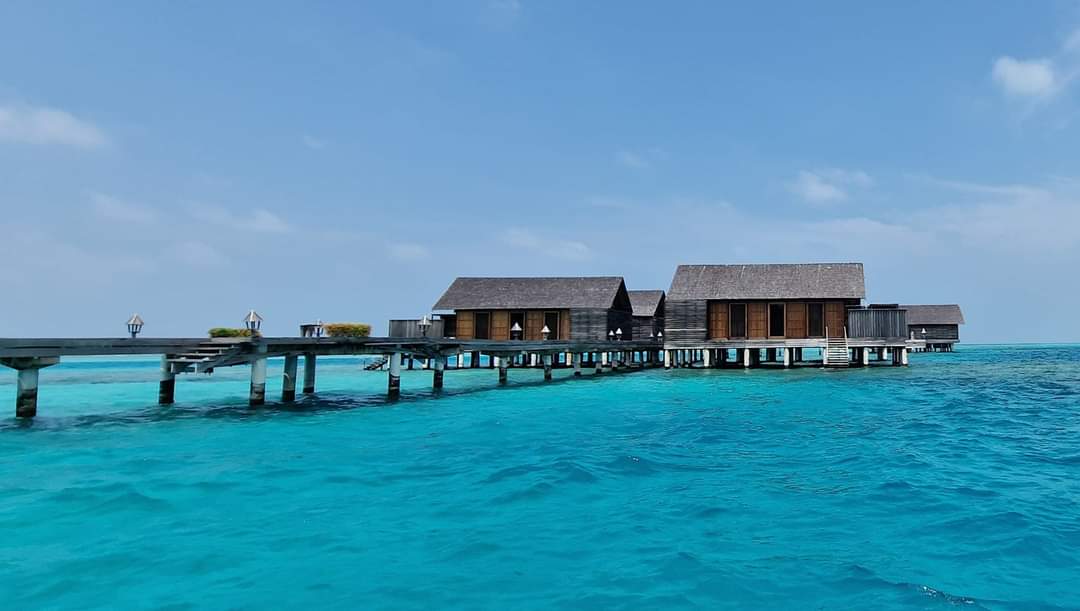 Things changed in 2009 when the government allowed local guesthouses to begin operating. Since then the number of affordable accommodations has increased steadily. This now makes the Maldives affordable for many more people, benefits the local economy and gives visitors a chance to experience real island life. It also offers the flexibility to do a little island hopping.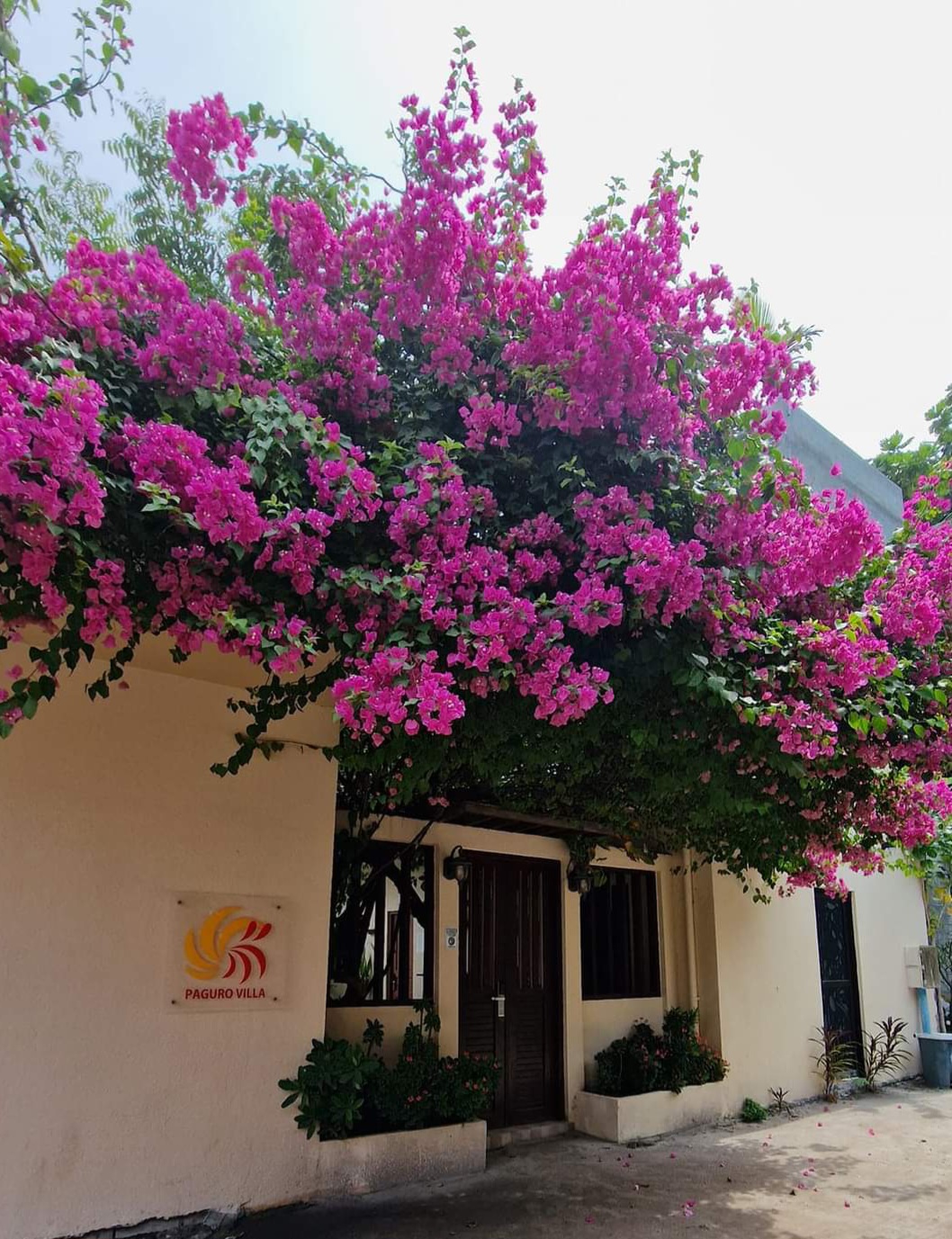 There are no real budget backpacker accommodation like Thailand, no $5 huts or shared dorms but there are lovely, local guesthouses starting from around $30 dollars, making it now as affordable as many other destinations.
Local ferries and speedboat services also make it easier to get Around these are available both from outside the airport and downtown Male. Cheaper flights via places like Dubai also make it more affordable to reach.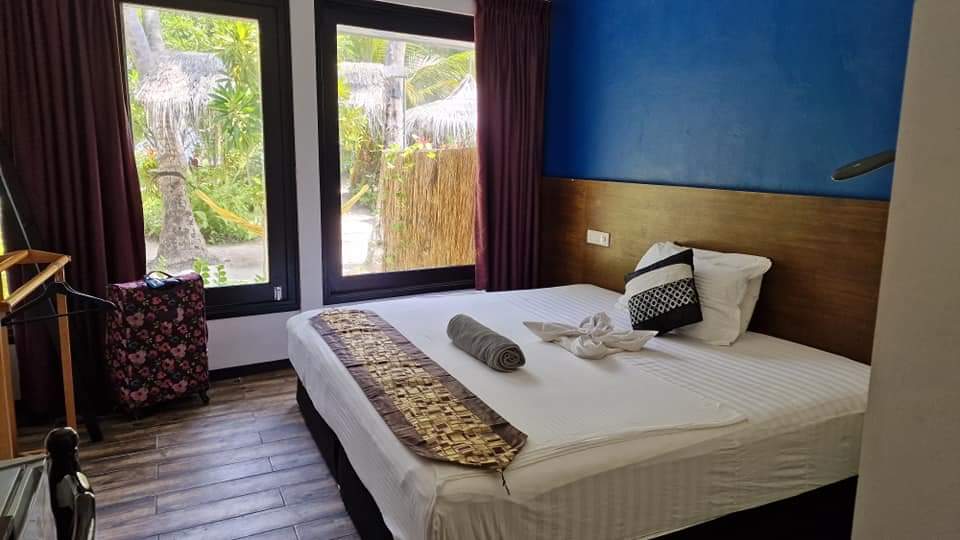 During my time in the Maldives I visited 4 very different islands, each with its own charm.
Maafushi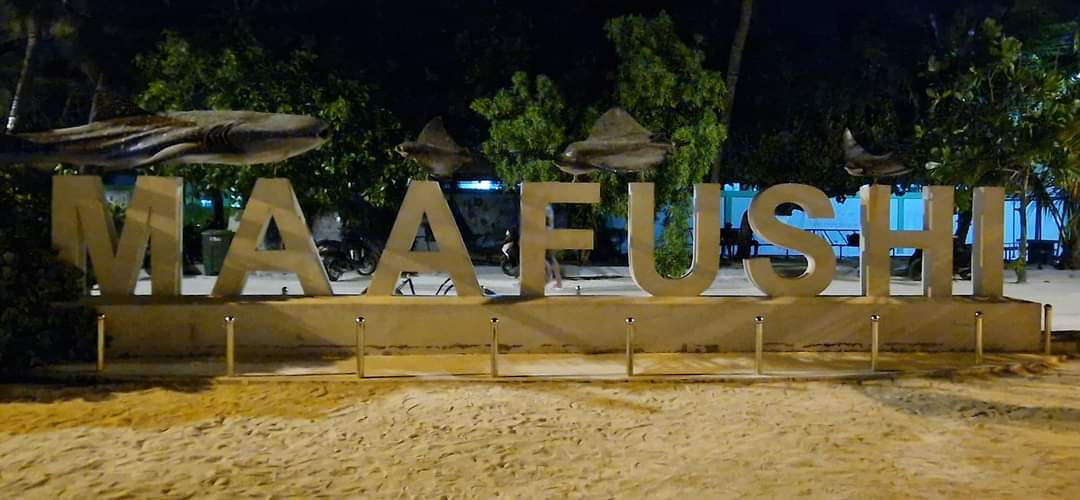 For those on a budget Maafushi is a good starting point. It is one of the larger islands, although that being said, you can still easily walk around the island.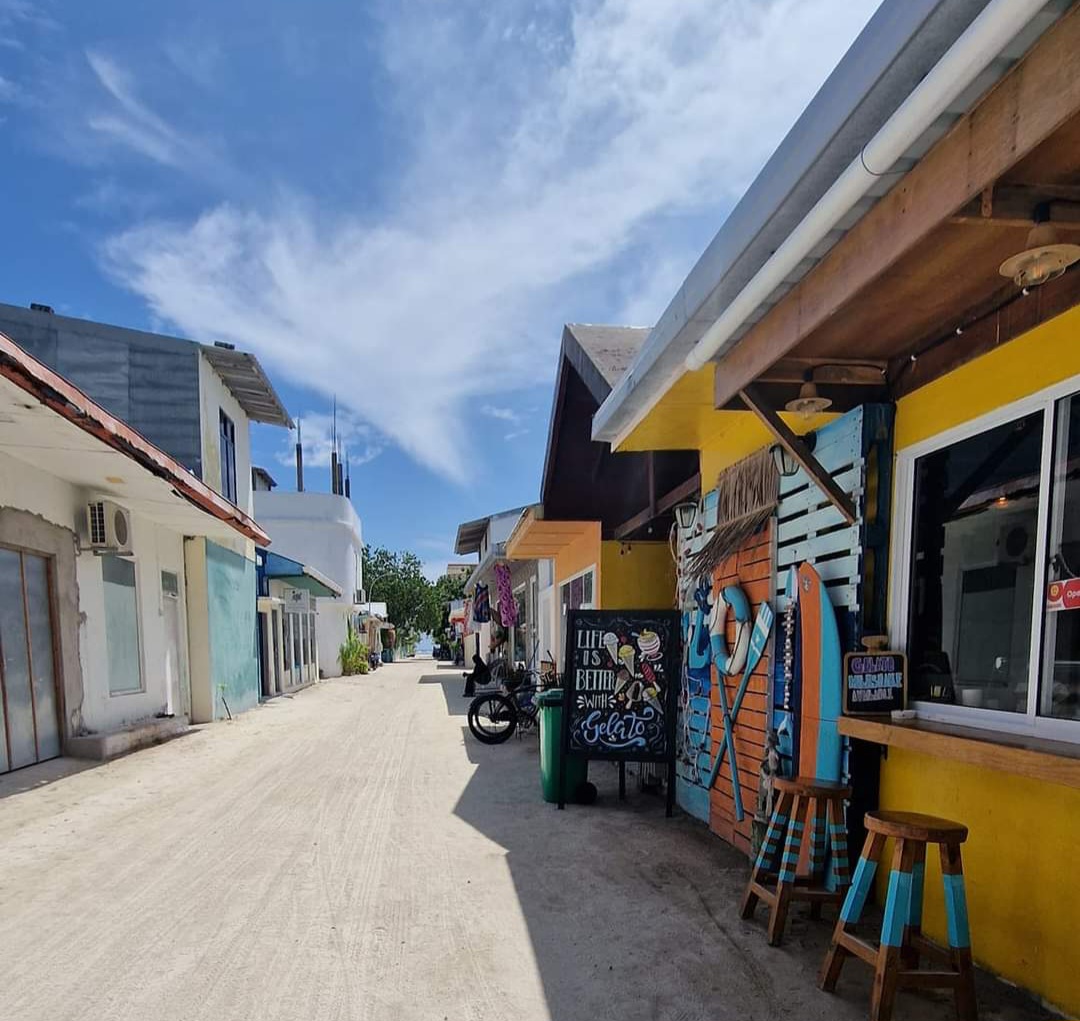 It was one of the first to open guesthouses and small hotels and has the largest concentration. There are a wide range of restagrants and also many tour operators offering a wide range of affordable excursions.
Beaches
The Maldives converted from Buddhism to Islam in the 12th century. Except for the resort islands, conservative dress must be worn. It means no bikinis or swimsuits for women and men cannot be shirtless. There is however an exception.  Each island has at least one bikini beach. This is an area as it says where it is acceptable to wear just swimwear when sunbathing and swimming.  On Maafushi it is located at the North of the island, next to the biggest concentration of hotels.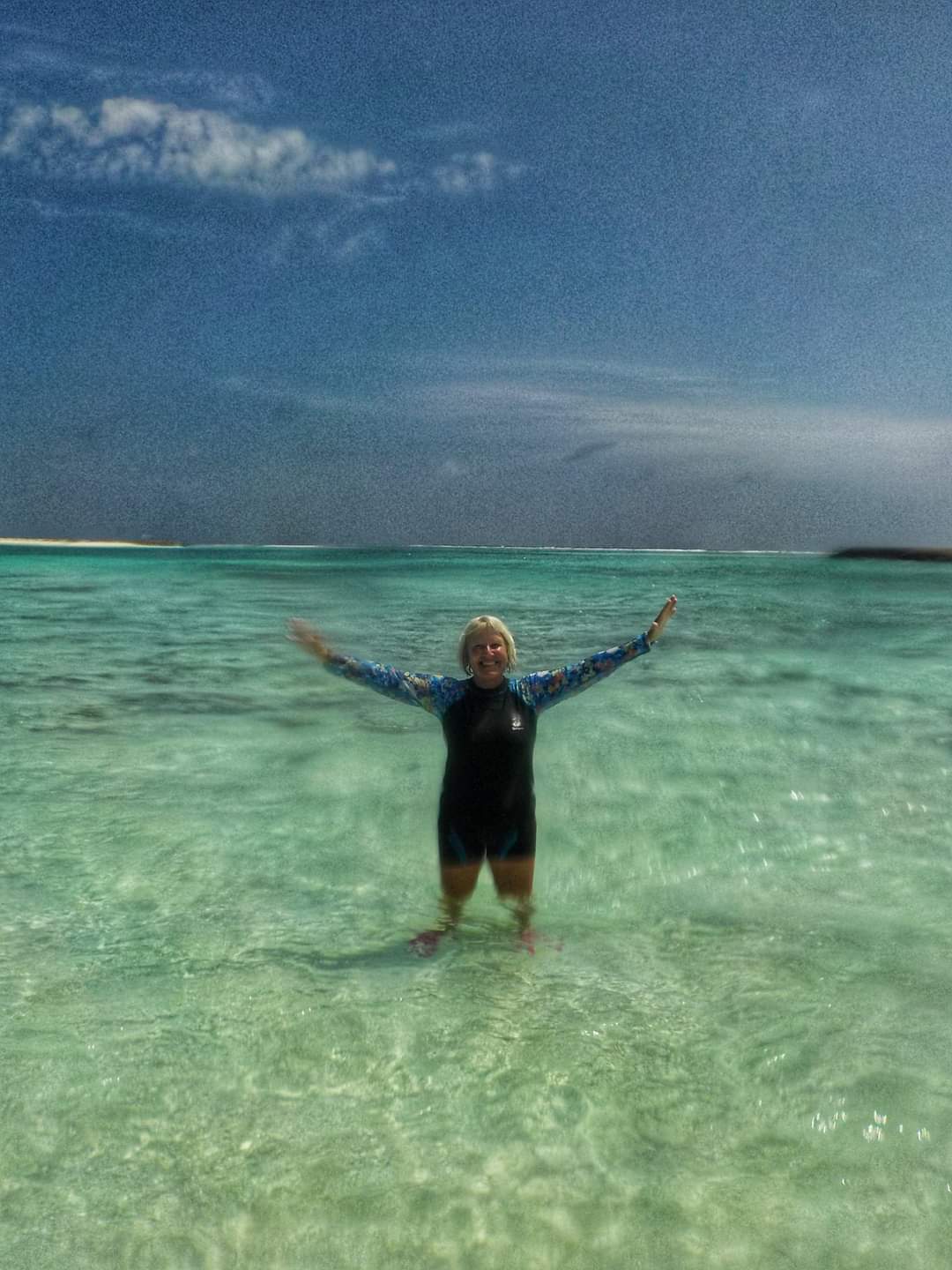 There is a small sandbank. The offshore snorkelling is not as good as other islands but colourful fish will still be seen. The water is so clear you can stand  and watch the fish swim by.
There are also many excursions to coral gardens and lovely snorkelling spots. The snorkelling to better on the public beach which runs down the east of the island. Here you will need to wear a t shirt or rash vest even when in the water.
Excursions
The Shipwreck
I tried out almost all of the sea based activities on offer and this was by far by favourite trip. In fact it was one of my best experiences, I smiled the whole day.
First it was dolphins.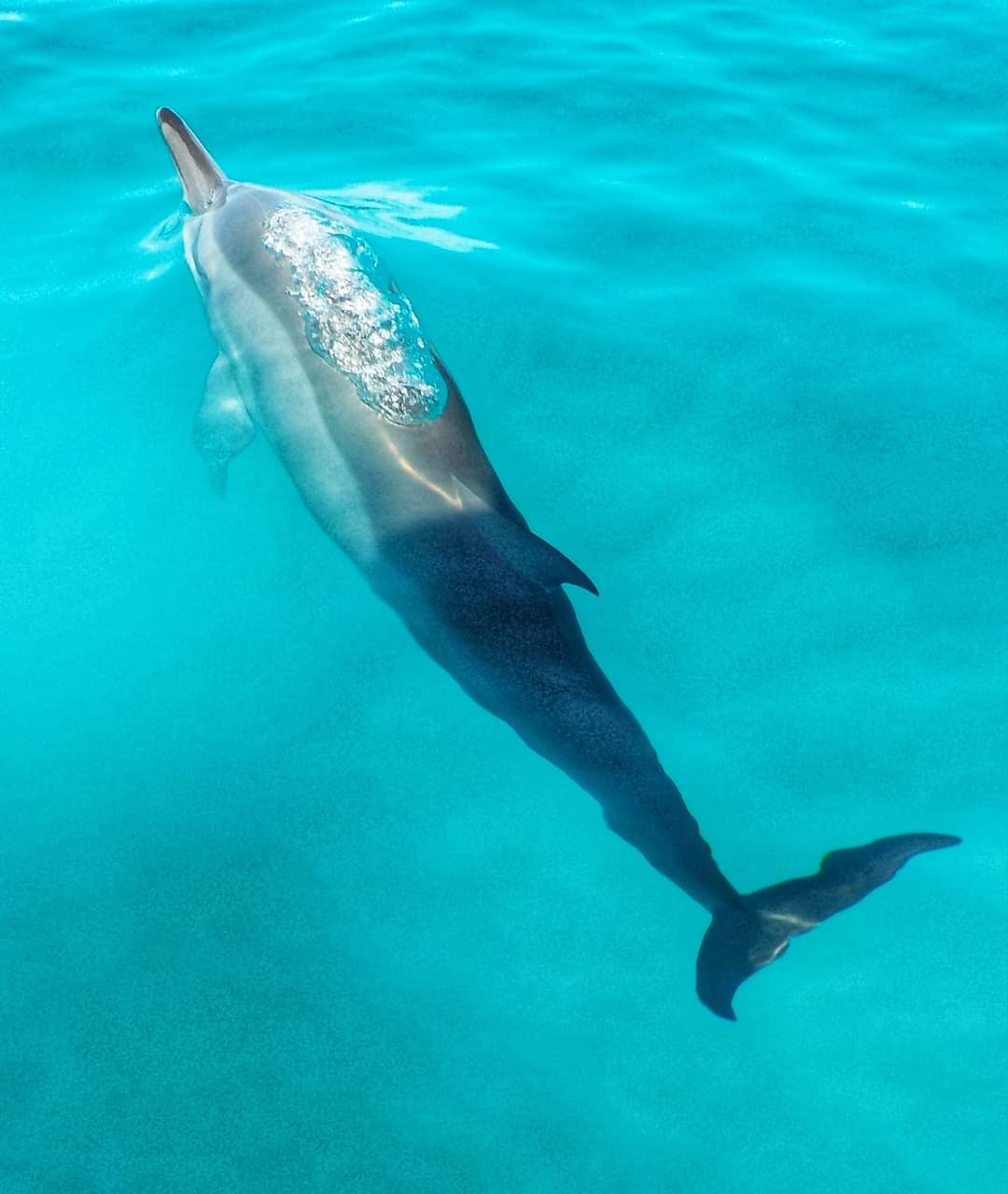 Next came the stingrays. They gather at this beach to take advantage of the scraps the fishermen throw into the sea whilst cleaning and gutting the fish. In many of the islands stingrays can be seen in significant numbers near the shores.
Next it was nurse sharks, they are bottom feeders, hoovering things up from the seabed. It was wonderful to be in such close proximity and be able to observe them. They look a lot scarier than they are. They do have several sets of teeth to crack the shells of small crustaceans but the only cases of them biting humans is when they aggravated them. I had no intention of doing that, it was a privilege to observe.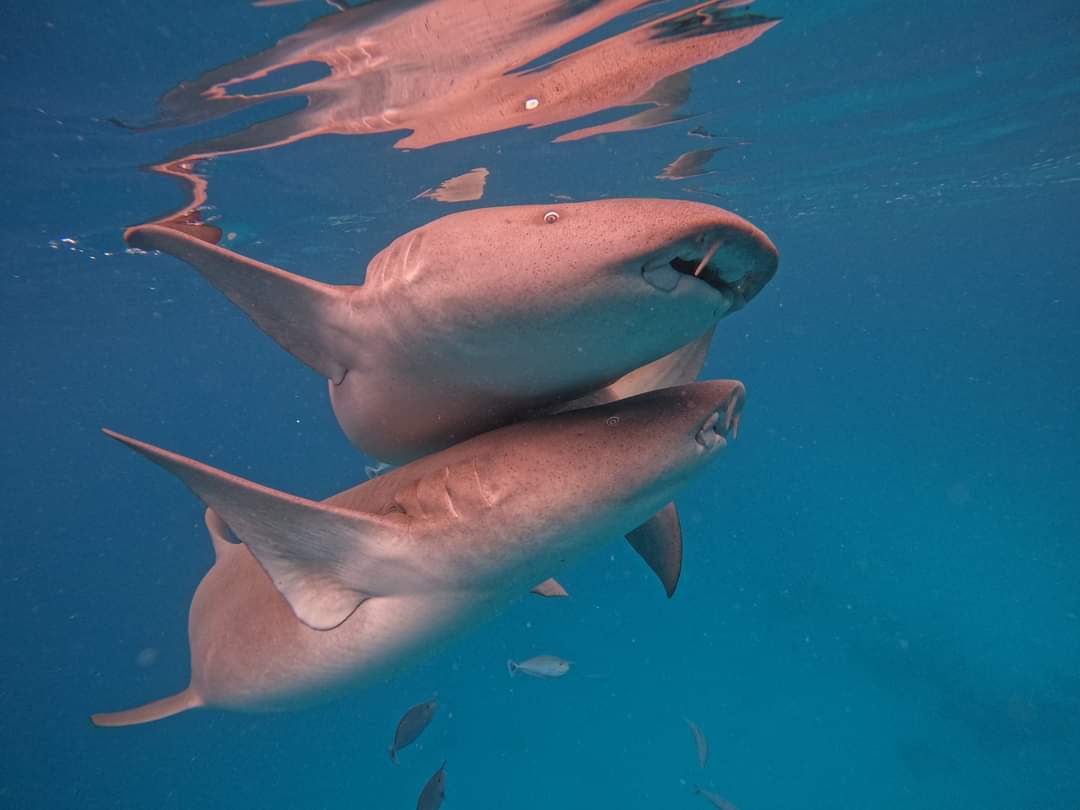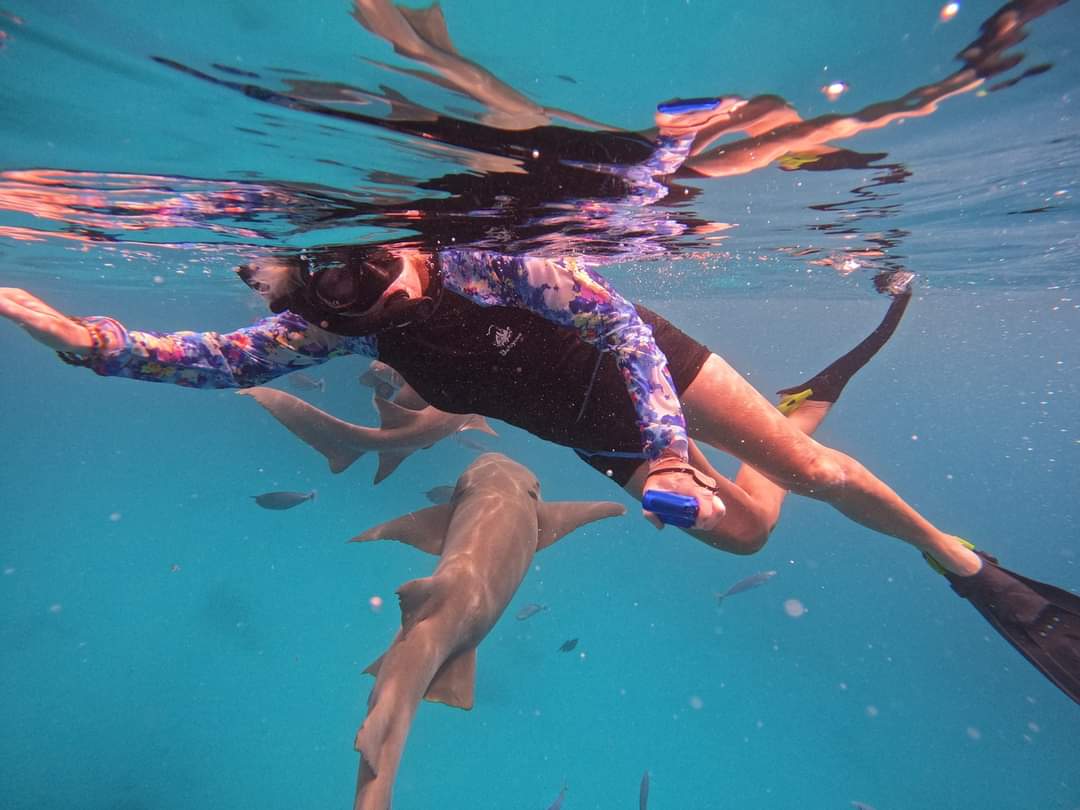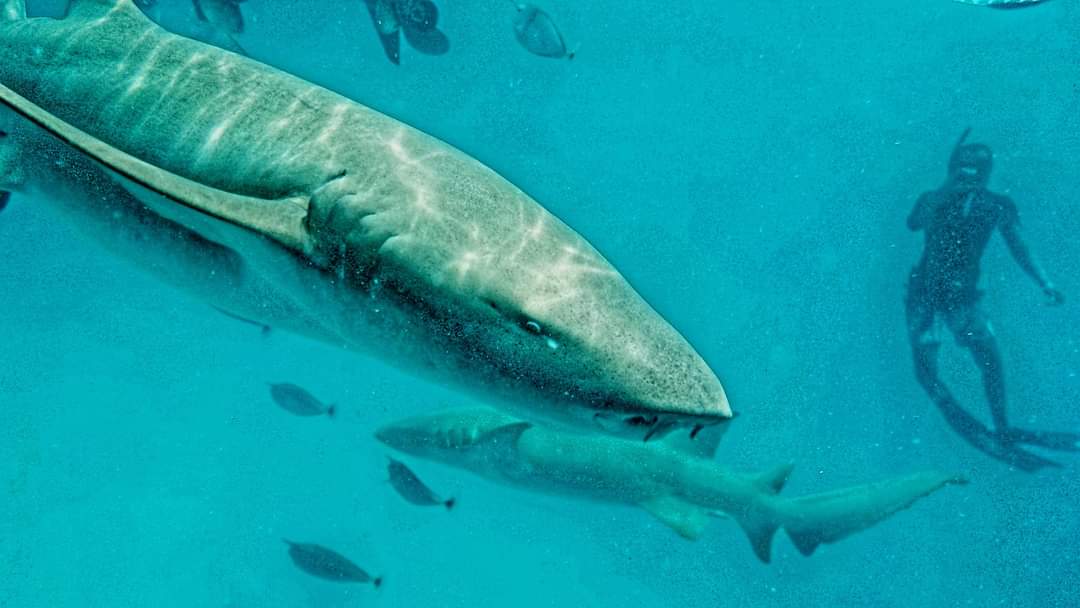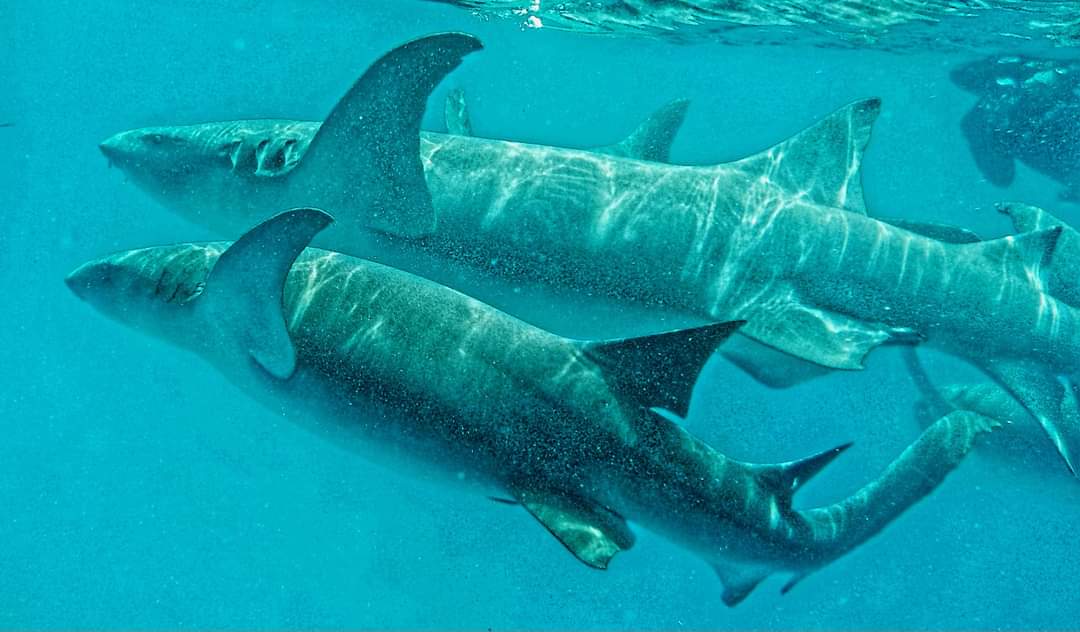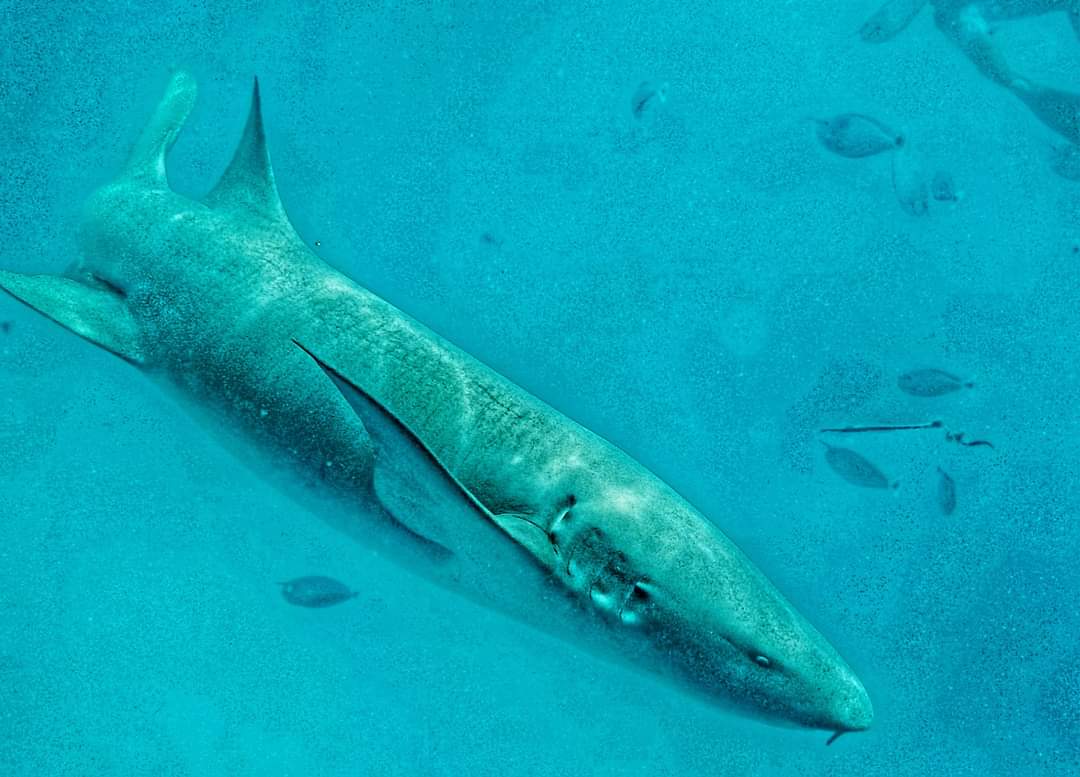 We hadn't arrived at the shipwreck yet. The shipwreck is of the ship 'Victory'.
It was carrying goods from Singapore to the Maldives. Ships weren't allowed to enter the channel at night. Unfortunately, the captain ignored this and tried to follow a larger vessel into the port, past the reefs. He failed, but the crew were all rescued and it is now a treasure trove for divers and snorkellers.
Lunch is also included in the trip and the setting couldn't have been more perfect.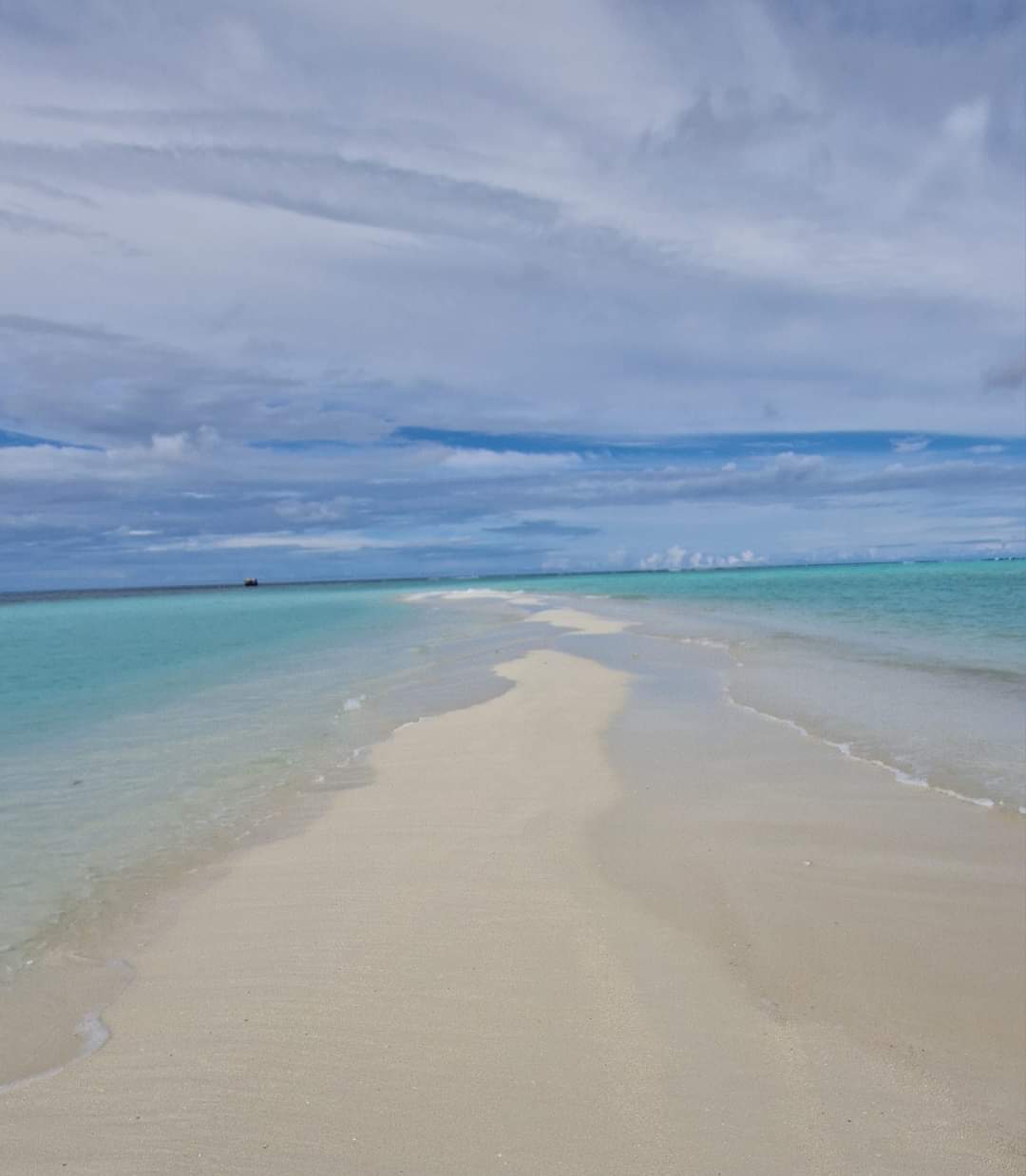 There are many sandbanks which only appear for a few hours a day, depending on the tide. This one was incredibly beautiful.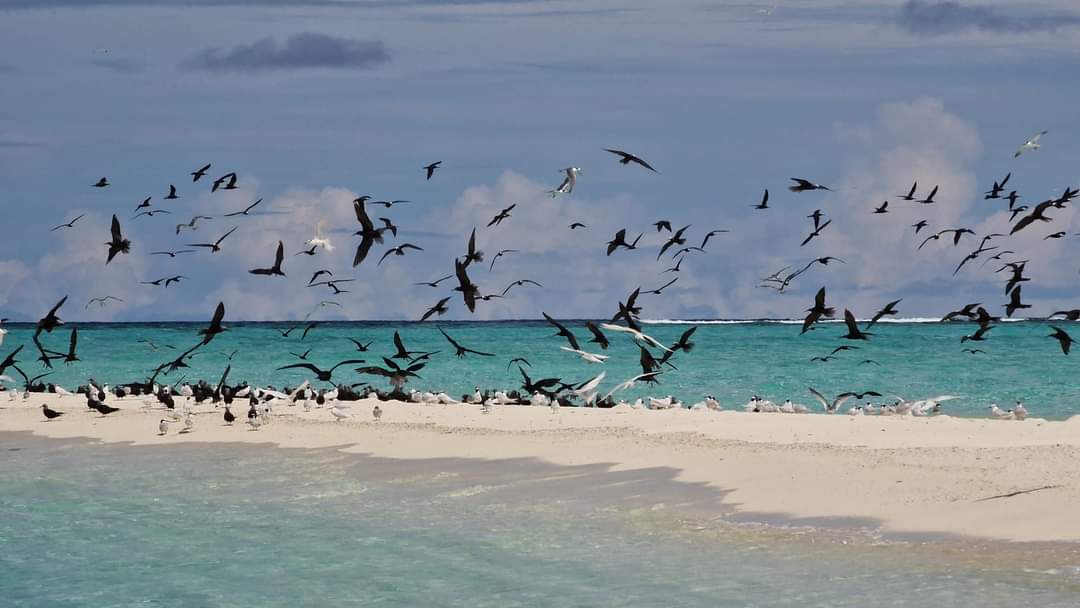 All copies of underwater photos and videos are also included in the price. For an extra $10 it is also possible to have drone shots taken on the sandbank. Stunning shots!
As the tide started to come in, the sandbank started to disappear and it was time to head back.
It had been a jam-packed, wonderful day.  I booked this tour with iCom. I went on trips with several tour operators but this was by my favourite. The guides and driver went out off their way to ensure you had the best possible experience. The total cost of this tour is $65.
See iComreviews
Whale shark tours
I went on 2 whale shark excursions. On the 1st the weather was not good, overcast, rainy and windy, all of which made visibility very poor. It is around a 2 hour boat journey to whale shark point and the weather also made it an invigorating journey. We didn't see any whale sharks but we did get to snorkel with an eagle ray.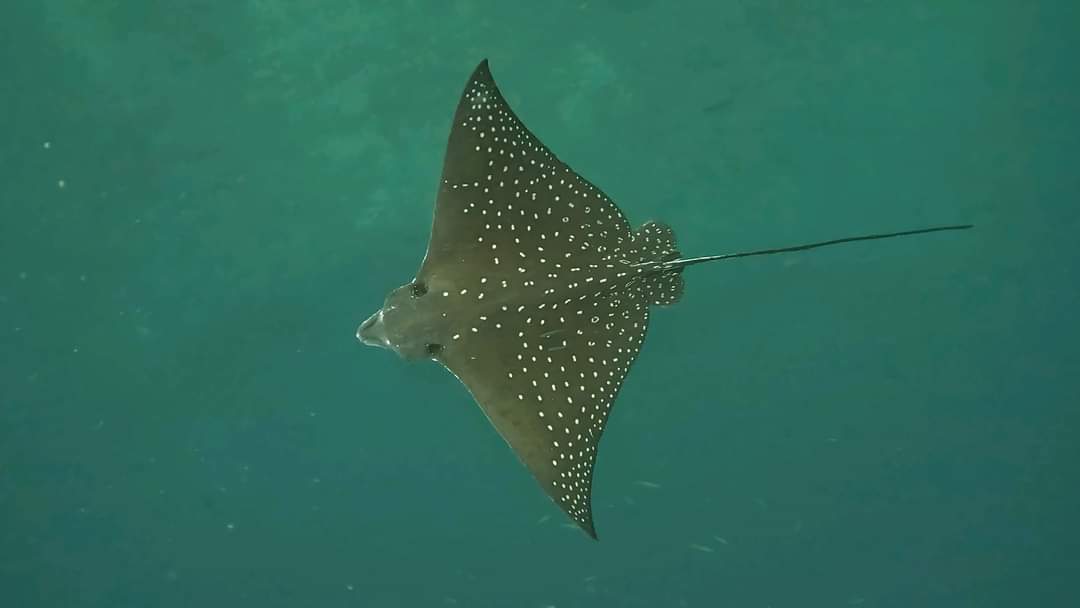 On the 2nd attempt the weather was much better and the water clearer, so we had better luck. It was 2nd trip with iCom.
However, it was an experience I didn't enjoy. There were too many people, I counted 26 boats and when a whale shark was spotted the water was just full of masses of people. Many couldn't really swim and were flailing about in the water in life jackets. There was even a child holding on to a huge rubber ring in the middle of a choppy ocean. Fortunately they didn't get anywhere near the whale shark.
I'm all for eco tourism and wildlife encounters in natural environments but wildlife should never be stressed or their natural behaviour altered. This needs to be regulated and the amount of boats and people resteicted and strict guidelines put in place about behaviours around wildlife. Most of the guides here are so passionate about the sea life and protecting it, but some guides and tourists aren't so responsible. I've swam with whale sharks before and it was wonderful. I had an underwater camera and didn't get any decent shots. Our guide shot these. My view was mainly of arms and flippers.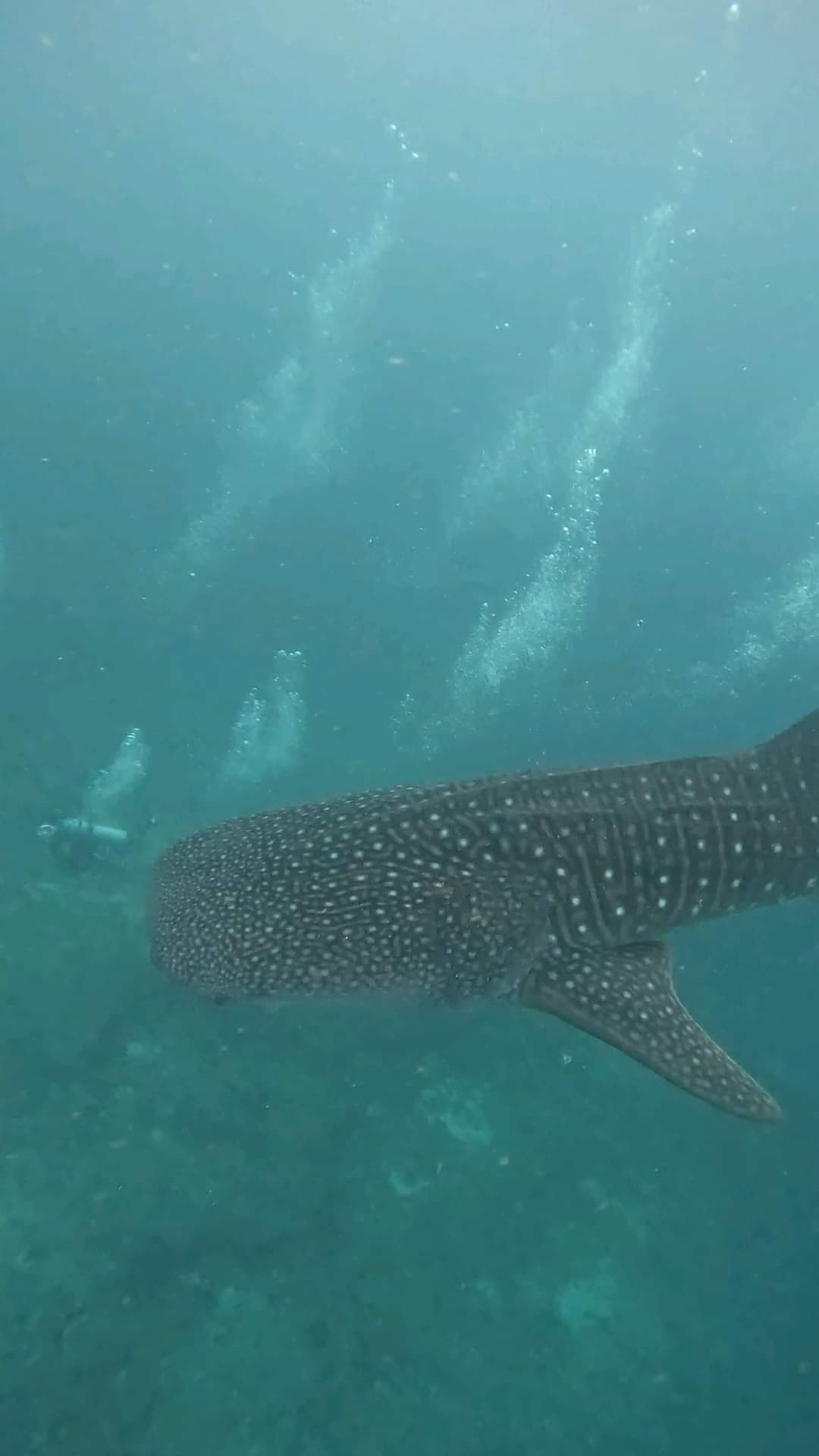 Still it was a good day.  We also snorkelled with a manta ray. I love boats and look how beautiful was the lunch spot. We stopped at the same island for lunch on both trips. The 2nd trip though was at a different part where we had a table and chairs.
The cost for this tour was $100.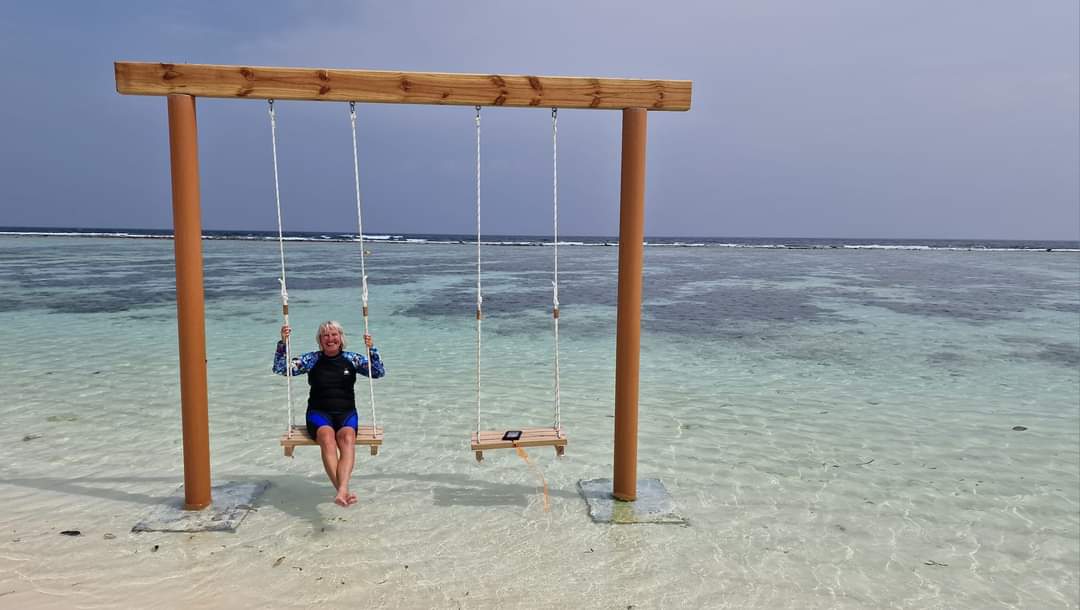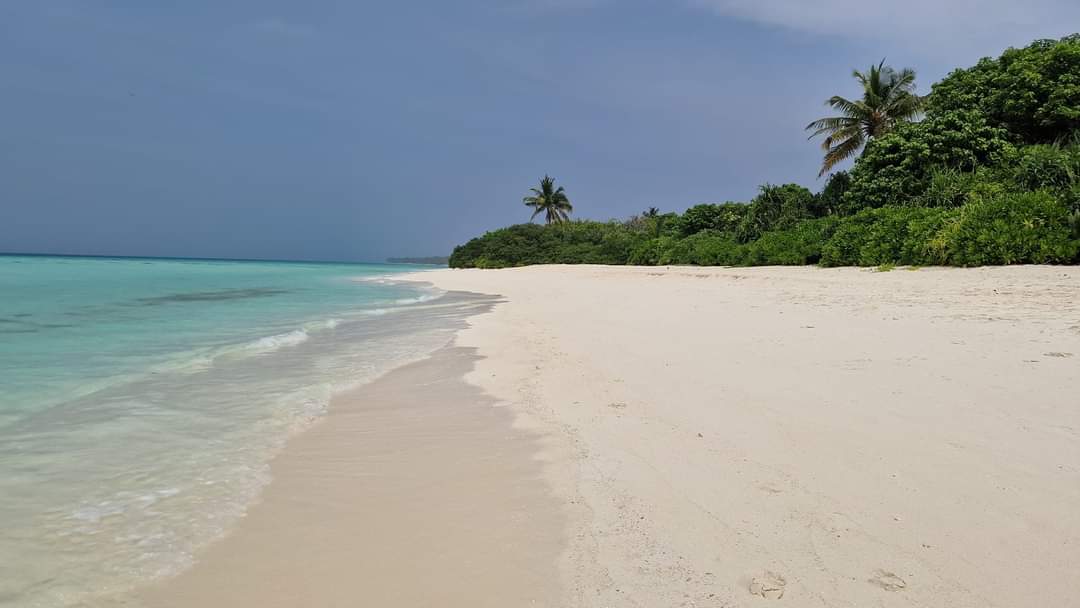 Half day Tour
This was the 1st tour I did. Firstly we visited manta point. It was not the season for mantas as they migrate with the plankton. Next were 2 snorkelling spots. At the 1st were many colourful fish and also a couple of turtles.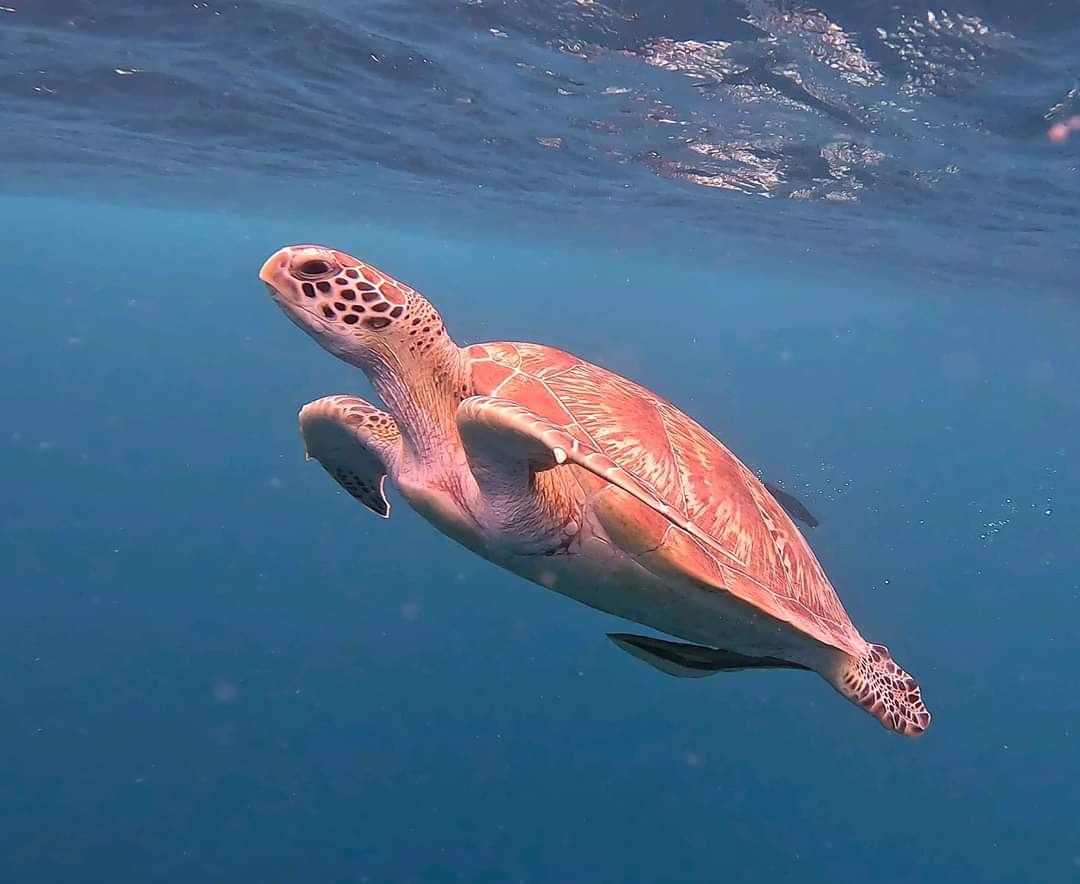 The next stop was at a coral garden.
This is a good value tour at $35. It includes lunch for which you are taken to Gulhi Island and have time to relax.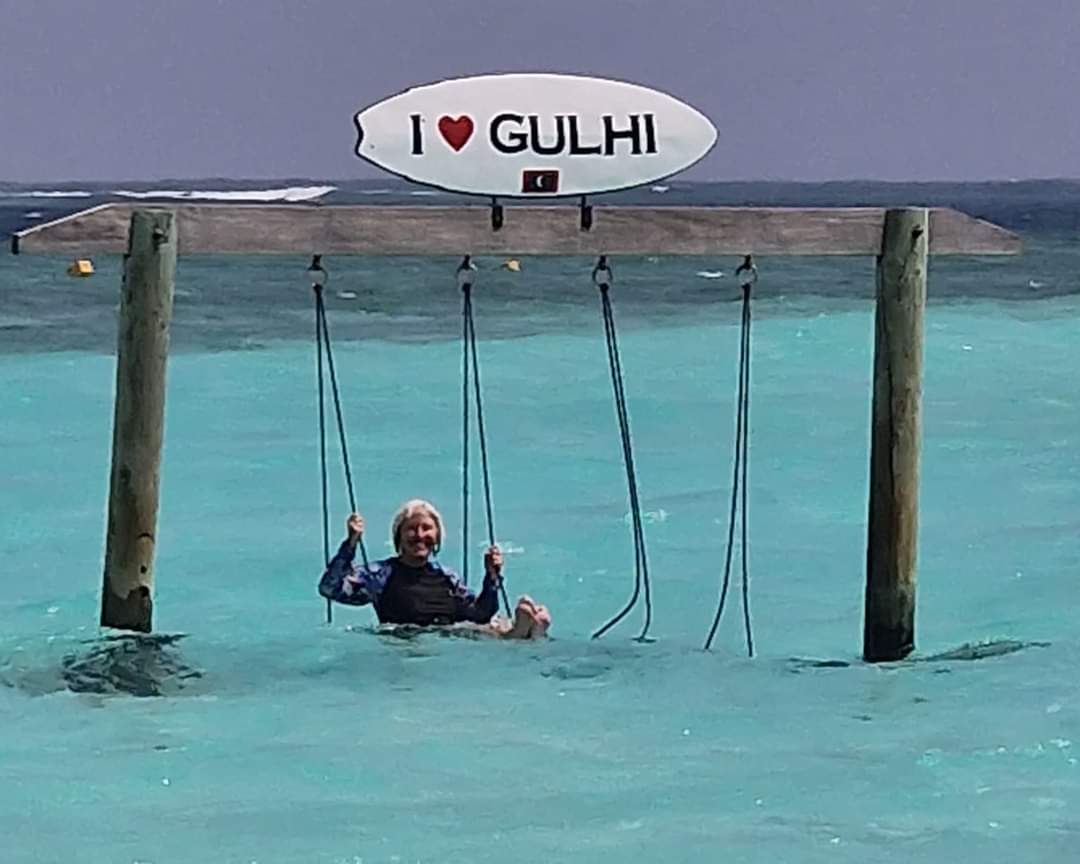 Resort Visits
It is possible to spend a day at one of the resorts. Prices range from $100 – $150 depending on facilities and inclusions. Alcohol is banned on the Maldives, it is also illegal to bring it with you. This is one of the ways to get an alcohol fix.
The Booze Boat
This is the other.
You have to climb down into a small boat with no lights on, which then takes you out to this larger boat moored offshore to get around the rules.  It then rams into the bigger boat sending you backwards, you have to recover quickly as you have to jump between the 2 boats before it floats away. The journey over was probably more exciting than the experience on the boat. A small can of beer is $7.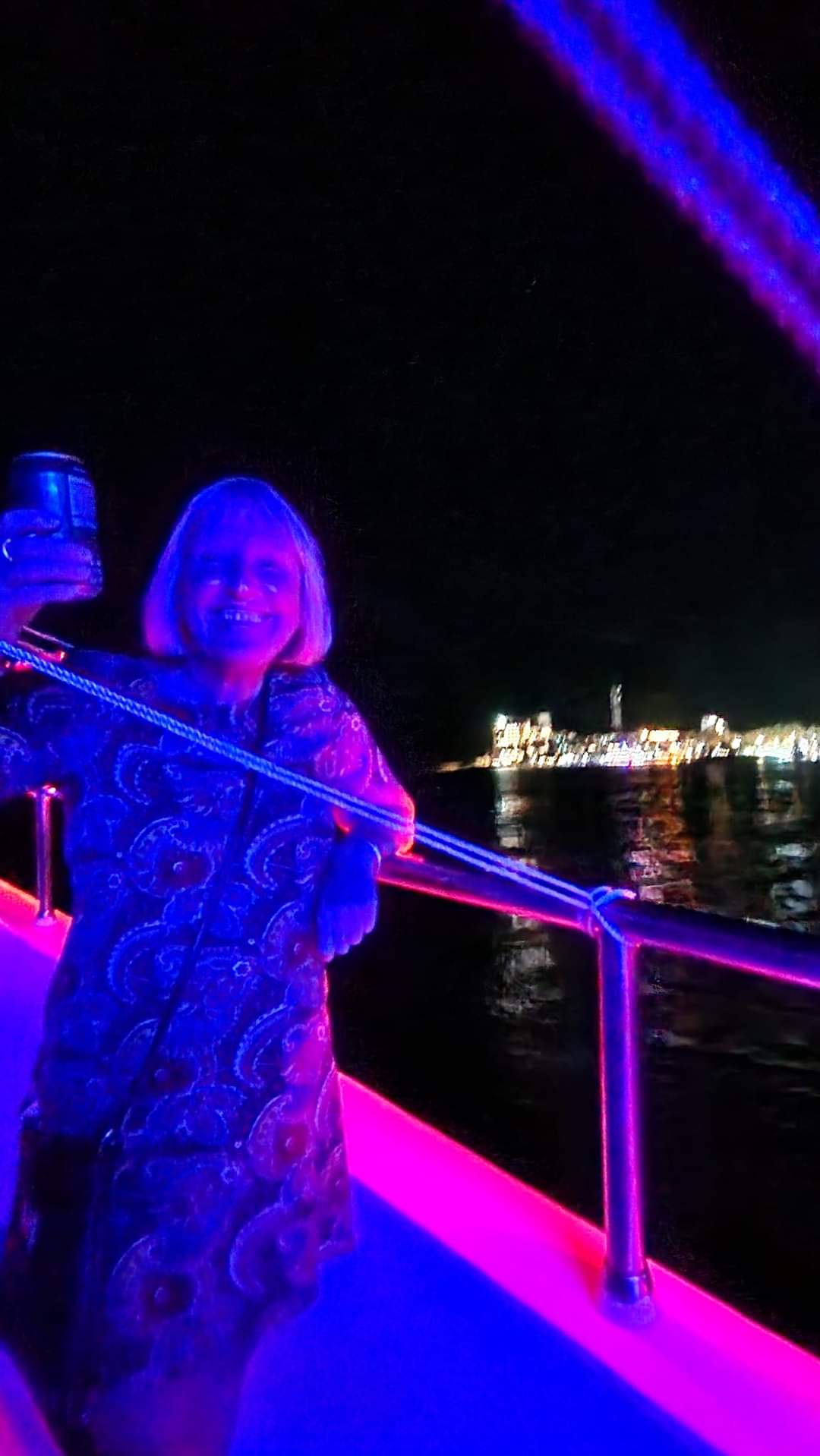 Local Dance Shows
A couple of the hotels offer outdoor shows and live music. This was my favourite, it is Boduberu and involves lots of drumming and dancing. It was infectious and by the end many of the audience had joined the performance, my included.
The Prison
Maafushi is also home to a prison which employs many of the islanders. The entrance can be seen as you walk around the island and the walls are visible from the sea.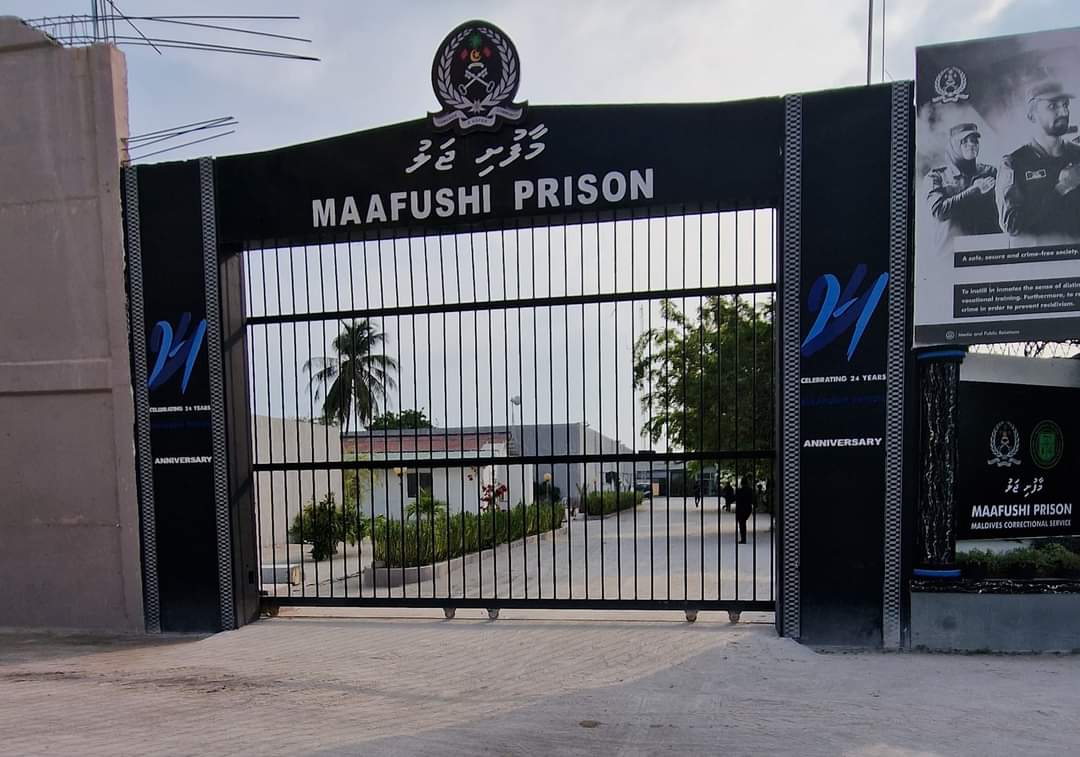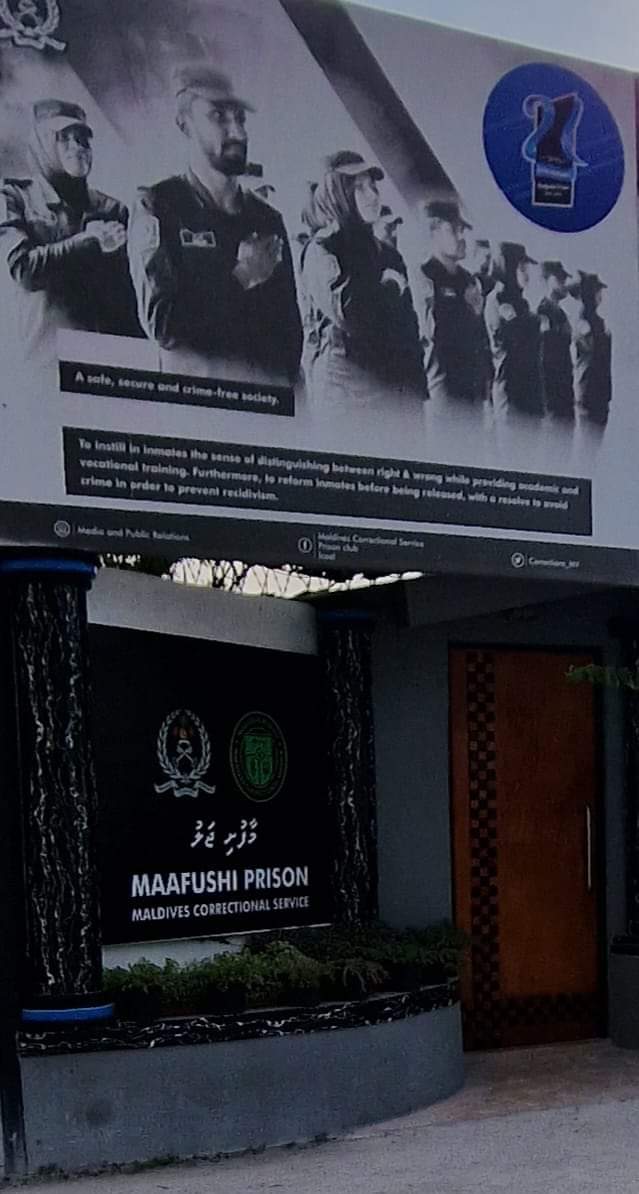 Sunset
Head to the left of the bikini beach towards the prison for sunset views.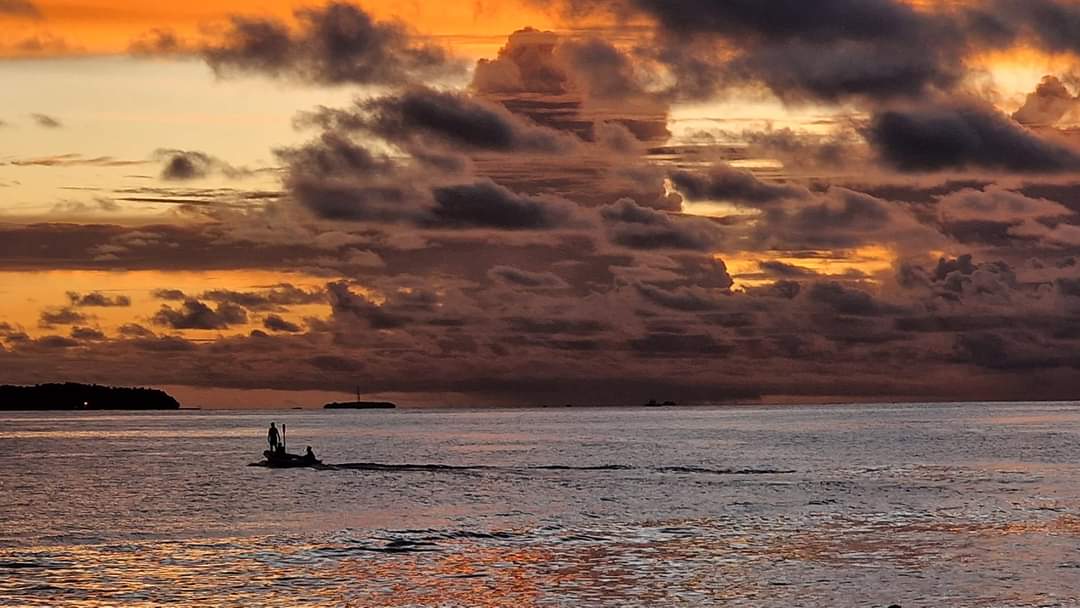 Getting there are away
Frequent speedboats run between the airport and Maafushi. Your accommodation will normally book this for you, arrange for someone to meet you, take you to the boat and also arrange for someone to transfer your luggage. This is the case for all the islands I visited. The cost is $25 and the journey time is 30 minutes. The local ferry costs $3, takes one and a half hours and runs once a day, there is no service on Fridays. At present from the airport it leaves at 3pm and from Maafushi it is 7.30am but check the schedule.
Where to stay
I stayed at Island Ambience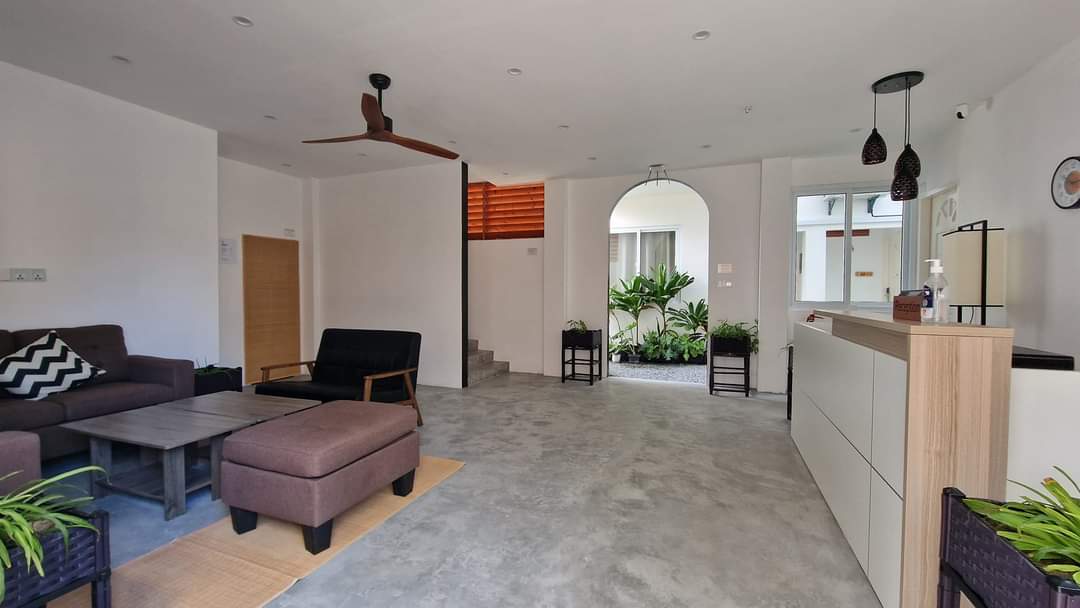 It is a new hotel,was spotlessly clean with friendly, helpful staff and lovely areas to relax on all floors.
Book your stay at Island Ambience
What to eat
I was surprised that so many of the restaurants in the Maldives serve Western food. Breakfast is an exception. Mashuni was a big favourite with me. A mix of tuna, onion, coconut and a little chilli is served with coconut rotos and an egg. It is delicious.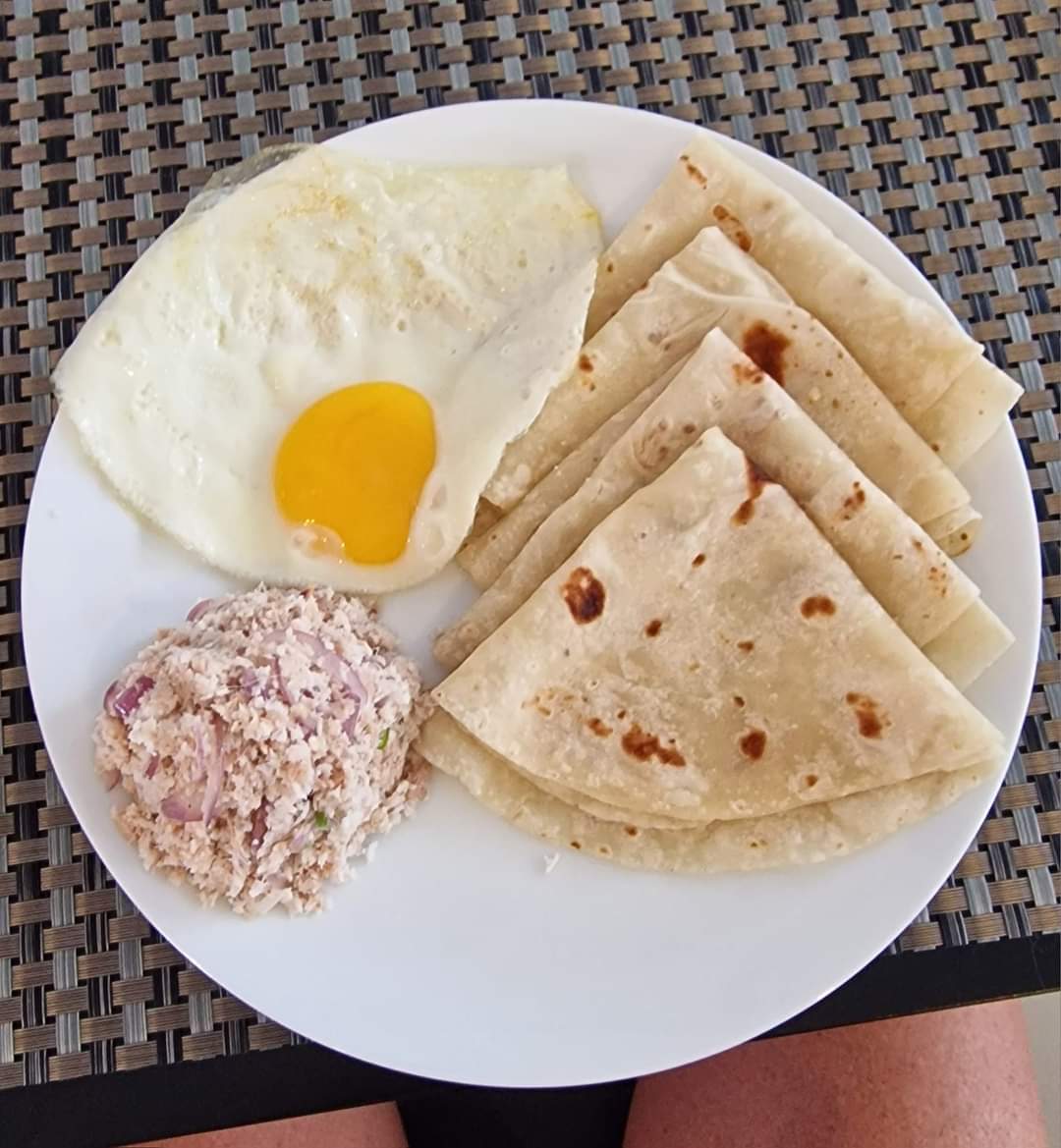 The Indian influence is also evident here with good curries. The other local dish I really enjoyed was the freshly caught reef fish. There are many fresh juice available and also zero alcohol fruit beers.
Ukulhas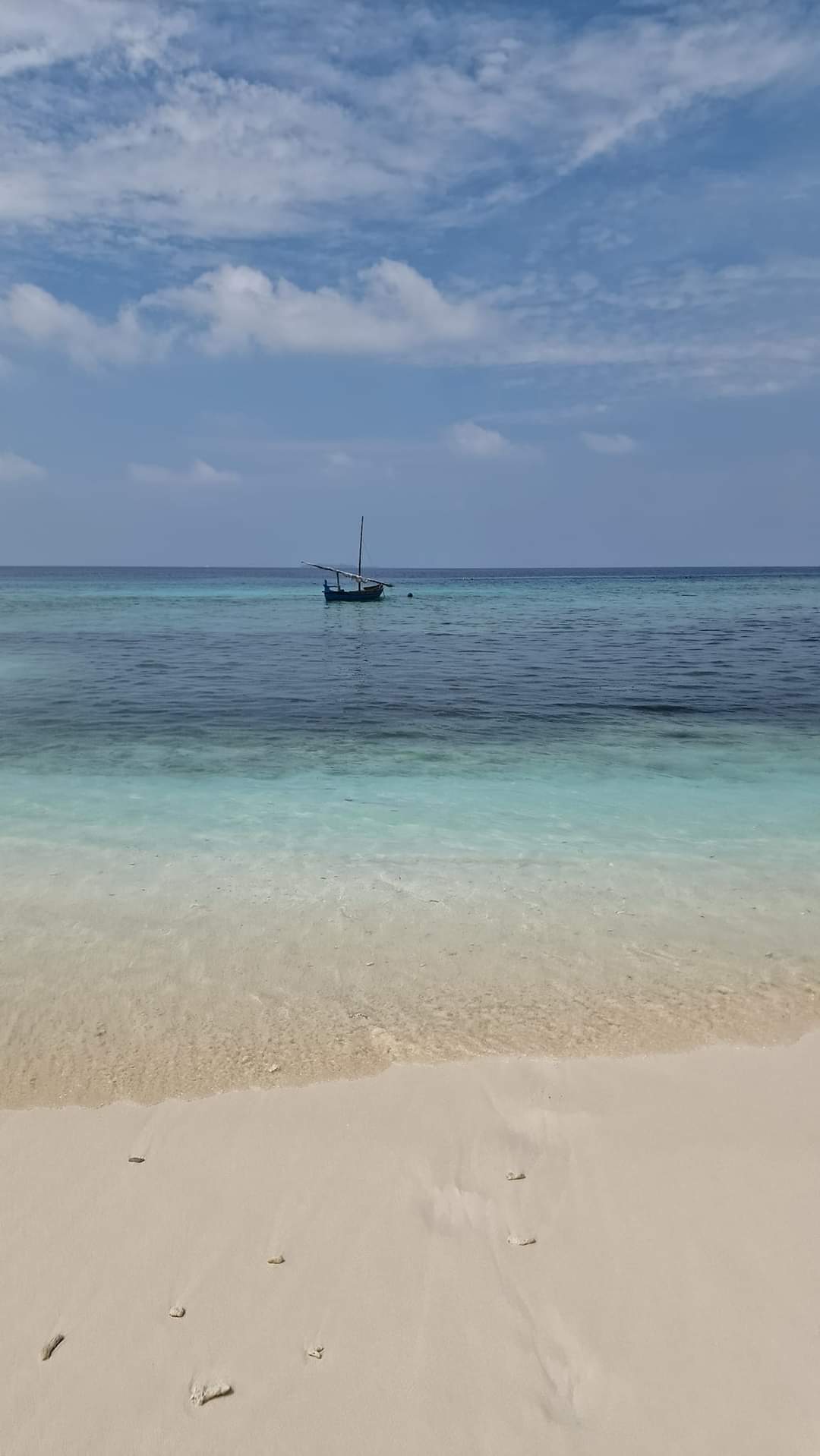 Next I wanted to try a different part of the Maldives. I headed for the islands of the Alif Alif atoll. One of the big draws for me was that from November to April a higher number of manta rays and whale sharks can be found on the Western Atolls. There are also several islands in close proximity and I chose 3 of these to visit. This area offers some of the best snorkelling and diving options in the Maldives, often right from the beach.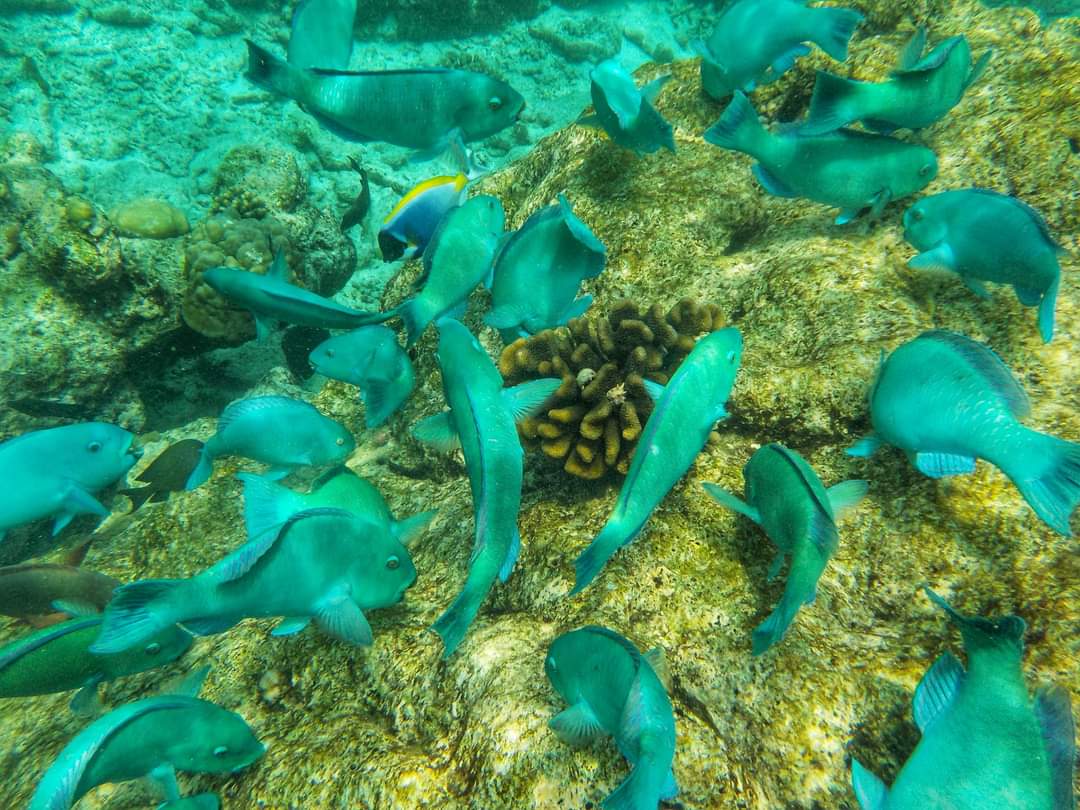 The draws to Ukulhas were the beautiful beaches, extensive house reef and also because Ukulhas is known as the most environmentally friendly island. There are many initiatives to keep the island clean and protect the wildlife.
It is just over a kilometre in length and 250 metres wide. Ukulhas is the most developed for tourism of the 3 islands I visited, with plenty of guest houses and restaurants. Alongside tourism the islanders earn income from fishing and agriculture. At the moment there is a good mix. There are plans for much more development on Ukulhas which may change its special character. It is a colourful, friendly island with a lovely vibe.
Beaches
As you can see from the map Ulkuhas is fringed by beach. The tourist or bikini is very long and very beautiful.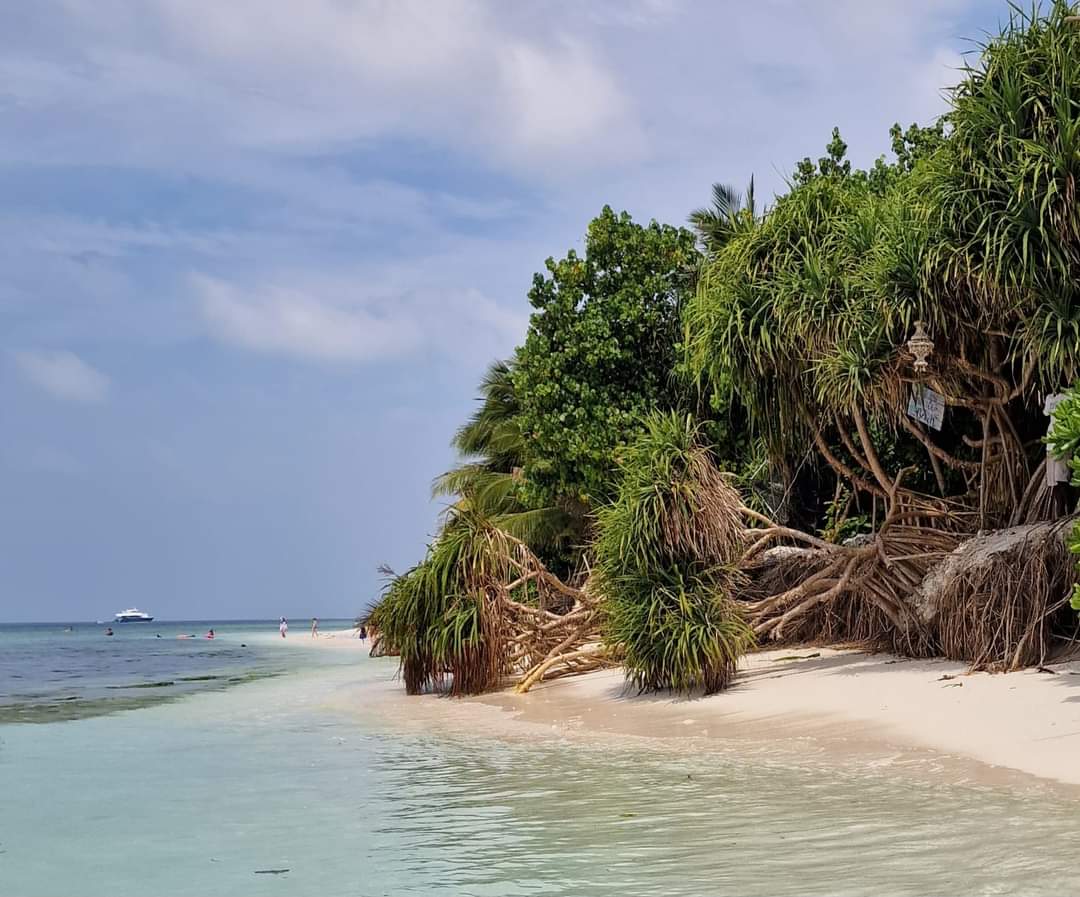 The most popular area is at the tip of the island to the right of the map. Here it is wider, there are sunbeds and beach bars  The house reef is good here with lots of colourful fish and the odd small shark. It also where a saw a beautiful moray eel on 2 occasions. There is a little bit of a current in the sea around the island, so that is something of which to be aware. However, so much of the underwater life inhabits the shallows which stretches a great distance.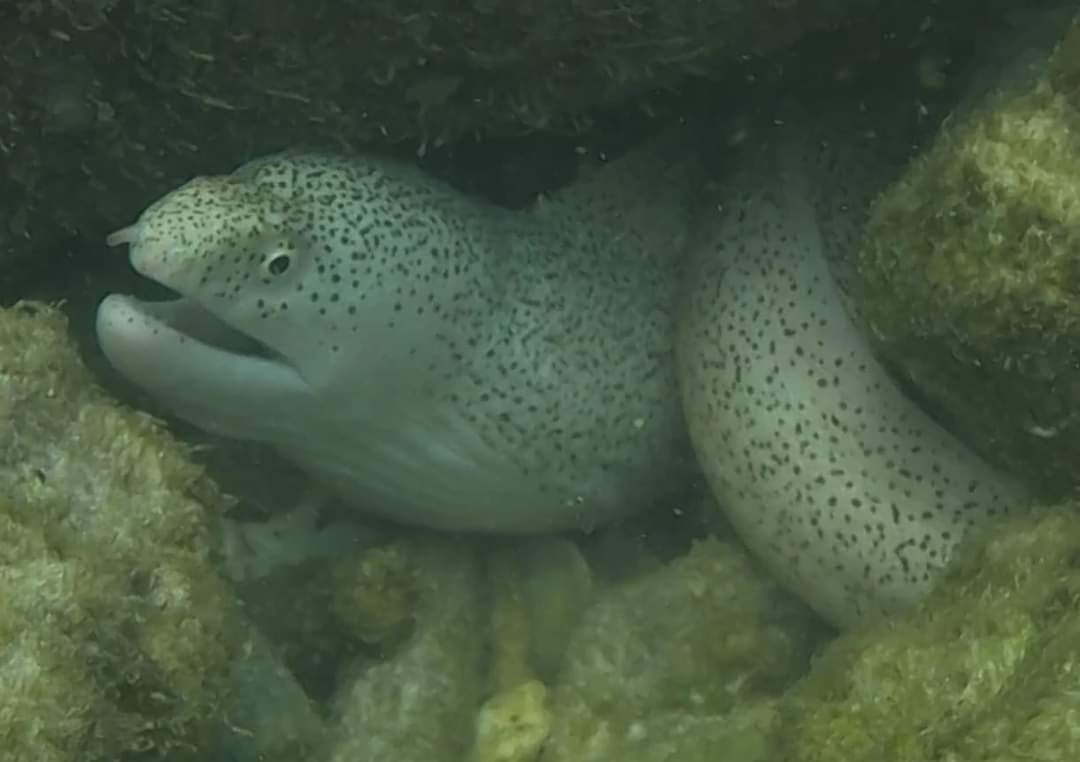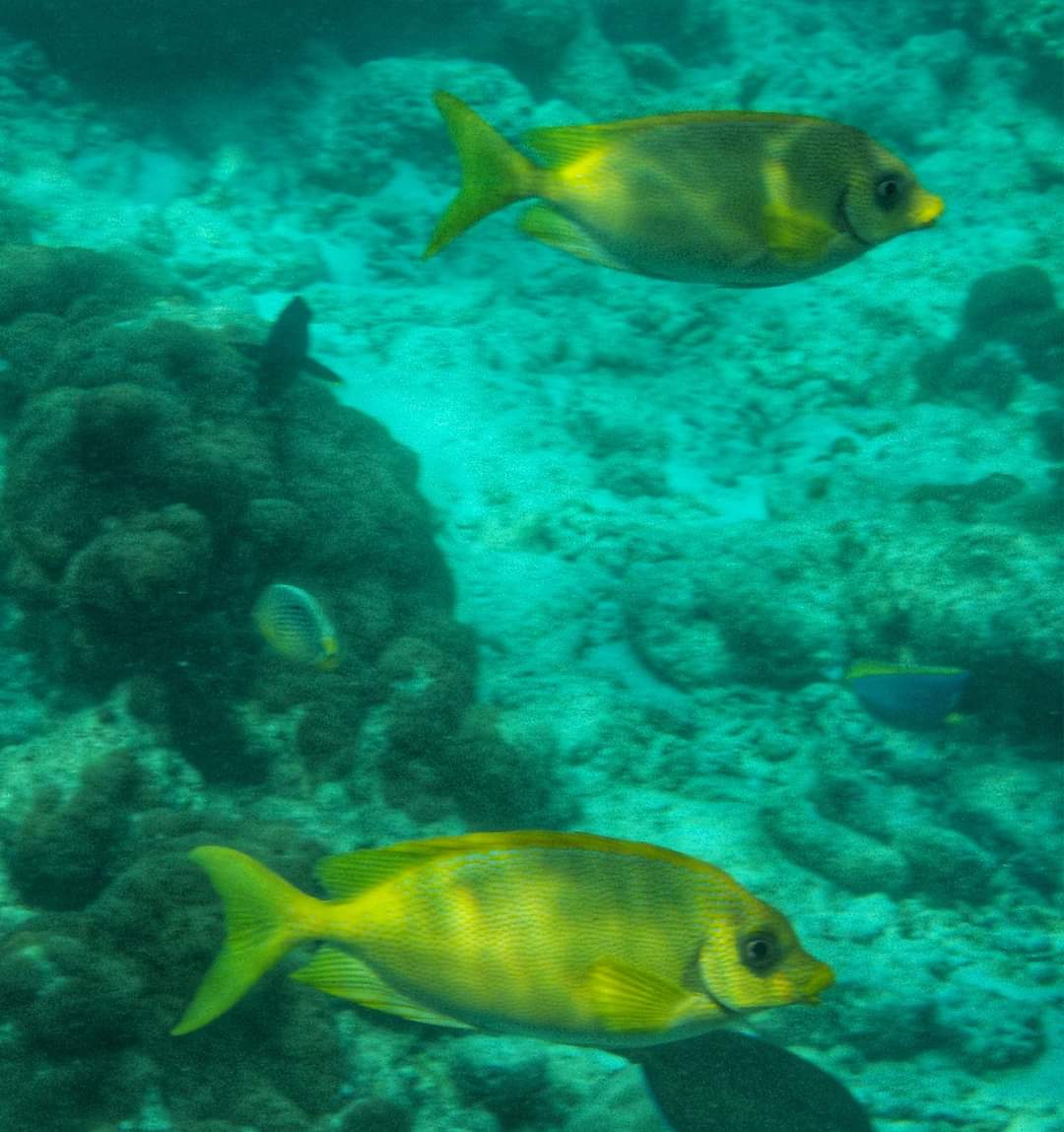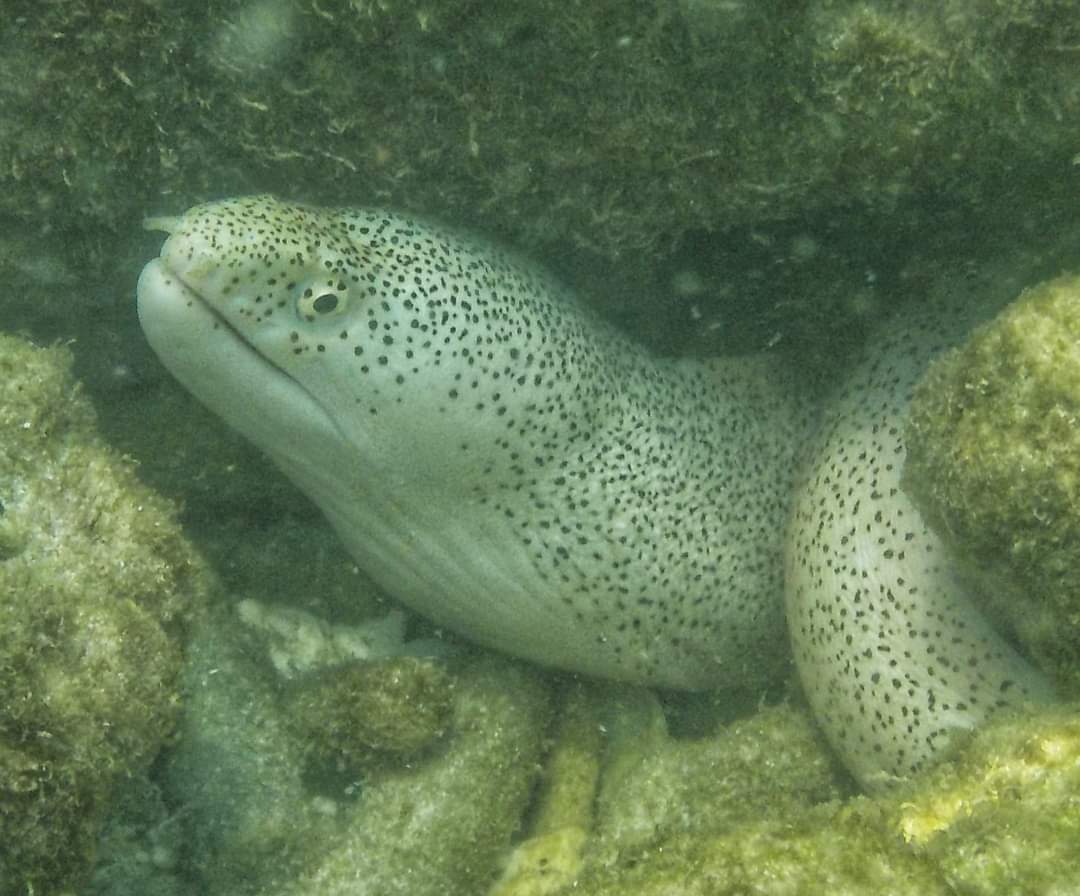 My favourite area to snorkel was just to the right of the pier. There is a reason they call it shark point.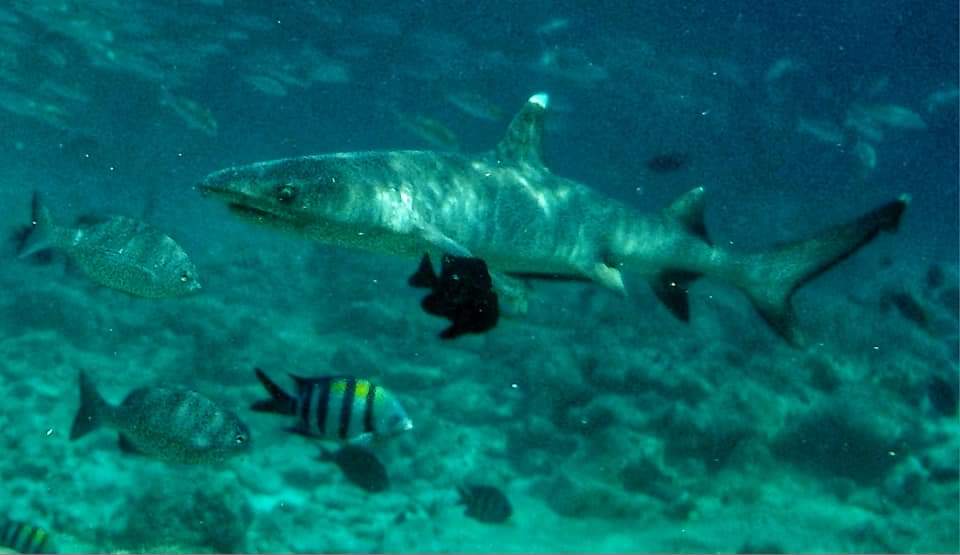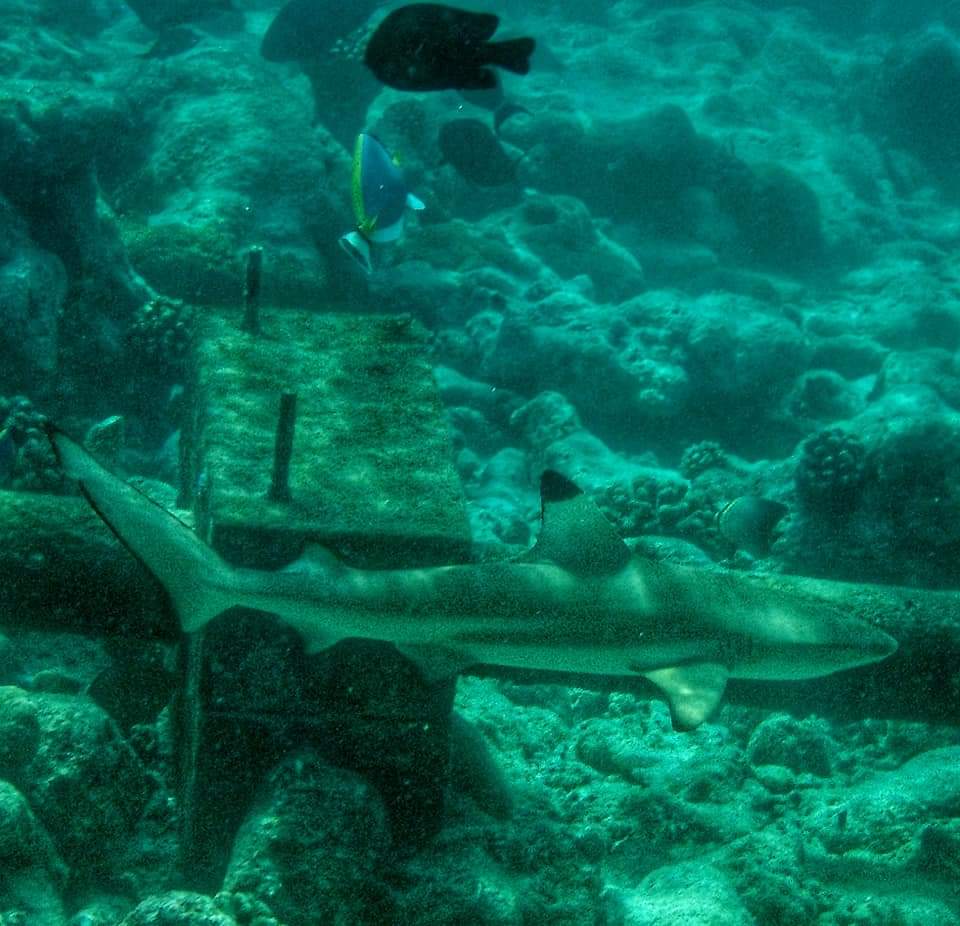 And turtle point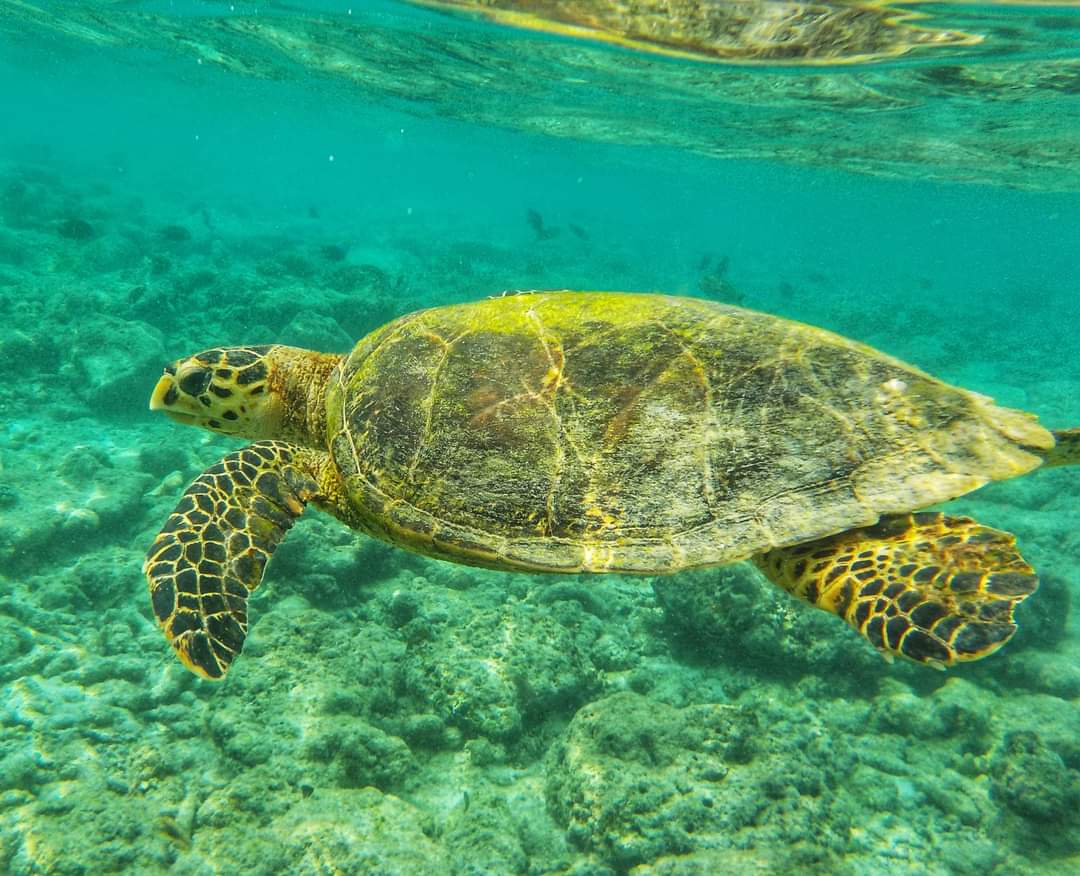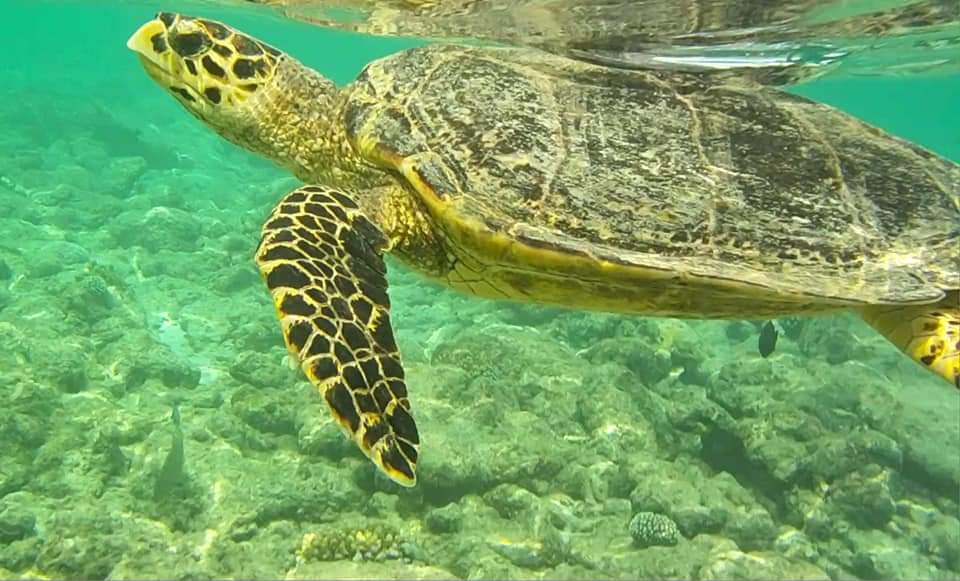 The beach here is much quieter.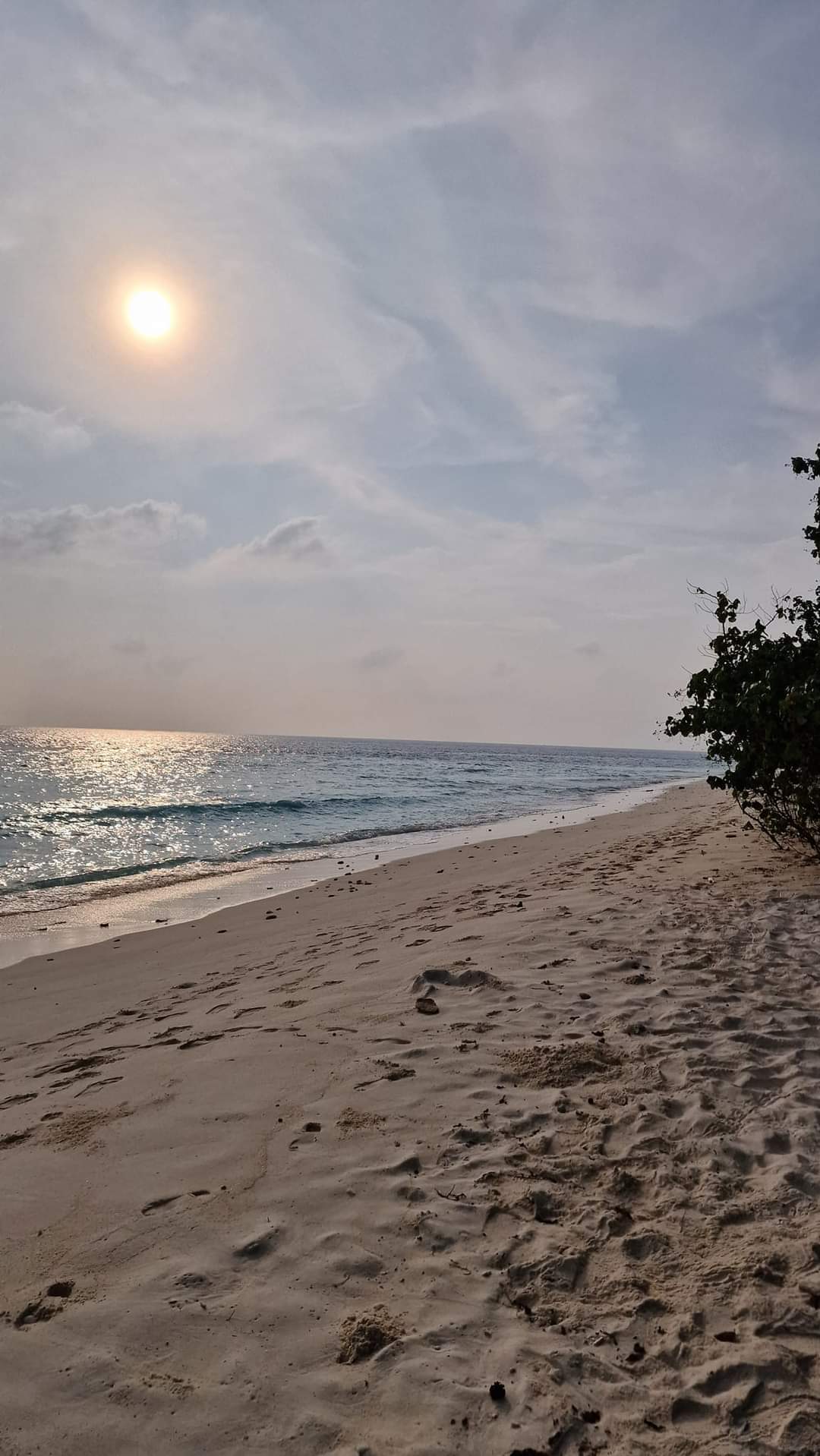 Most mornings I would breakfast early and be in the sea at 8am. I would be the only one on the beach and in the ocean. It was an exciting and sometimes eerie experience. It would take less than 10 minutes to spot my 1st turtle and shark, sometimes both together. The government of the Maldives banned the catching and killing of turtles in 1995.  It is also illegal to sell or trade in their products.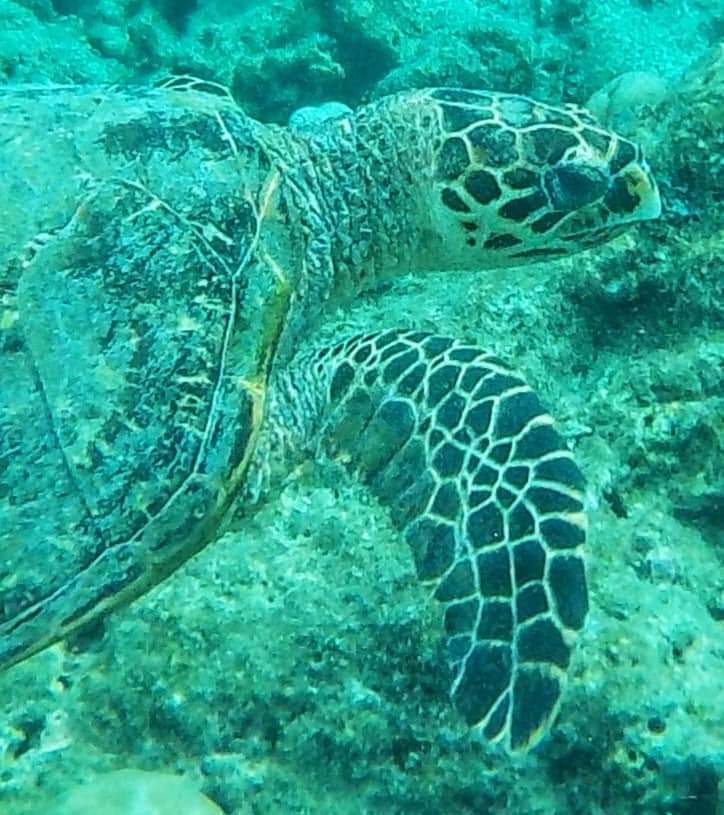 It was such a privilege and joy everyday to swim alongside them, quietly and gently and watch them feed.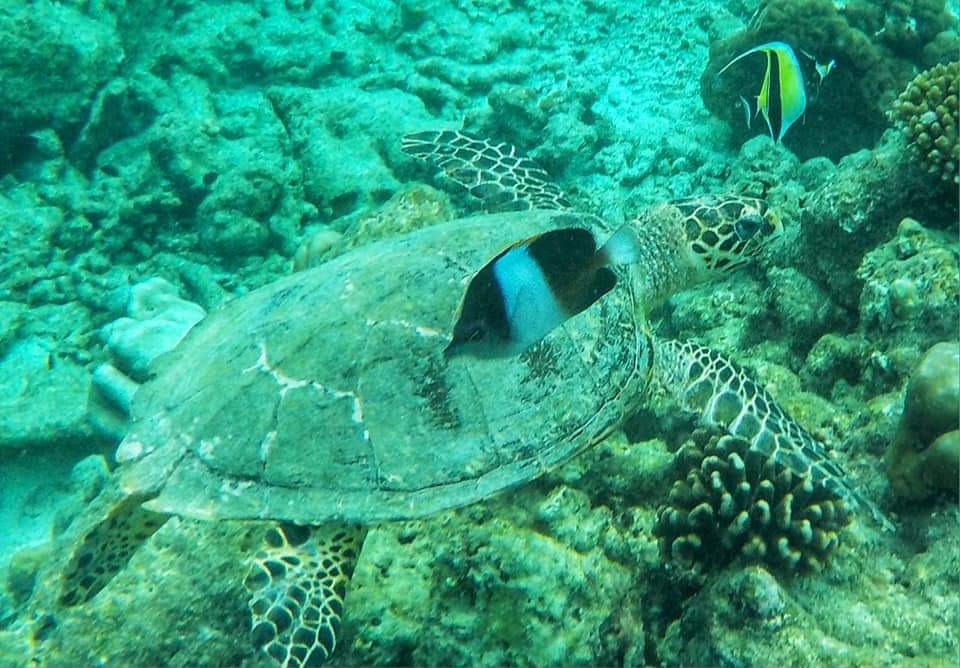 The main sharks I saw were black tip and white tip reef sharks. In an average snorkelling session I would see more than a dozen.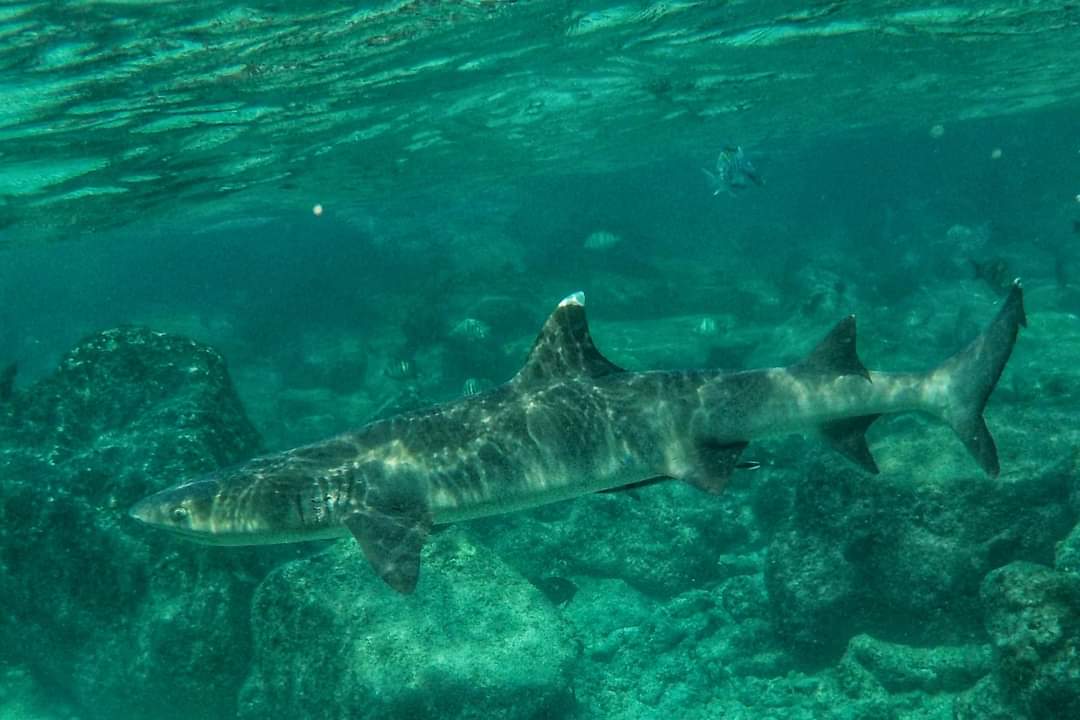 This very large white tip shark did unnerve me slightly. I knew it is a white rip reef shark and not an Oceanic white tip, one of the most dangerous and aggressive sharks in the world but there was still a momentary panic, especially when it circled around me. I was very happy when this shark swam off. I loved watching the stealthy, graceful movements of the sharks and was very happy lost in my underwater world.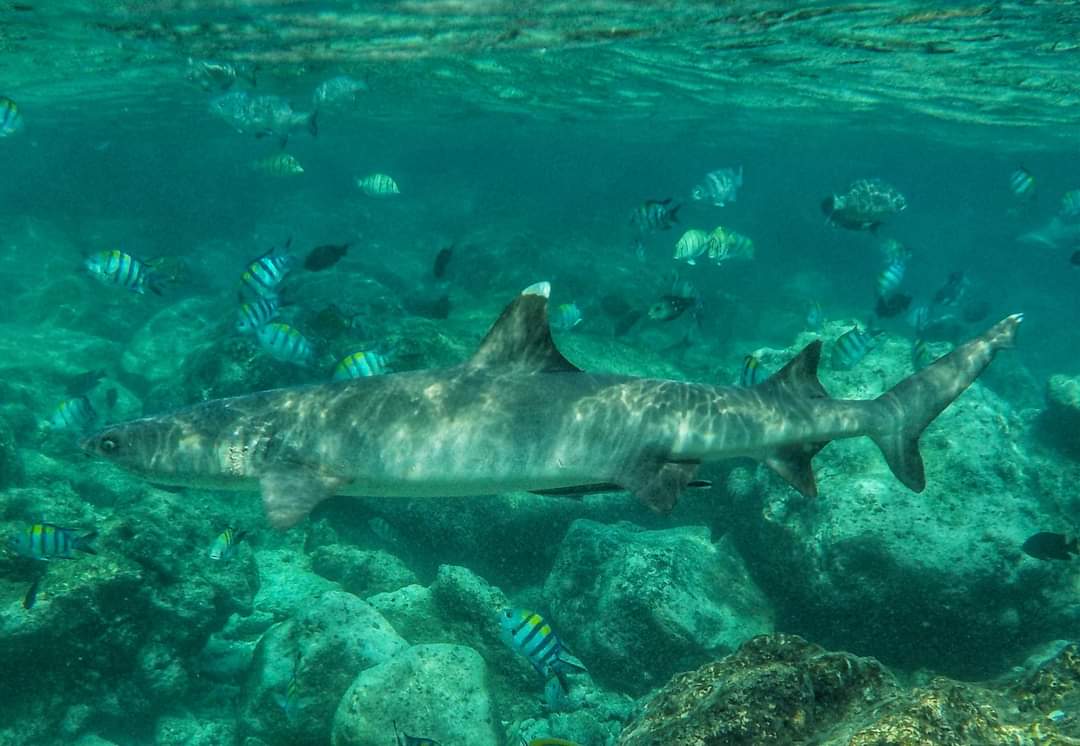 Then of course there was the collage of colour from all the beautiful and diverse species of fish.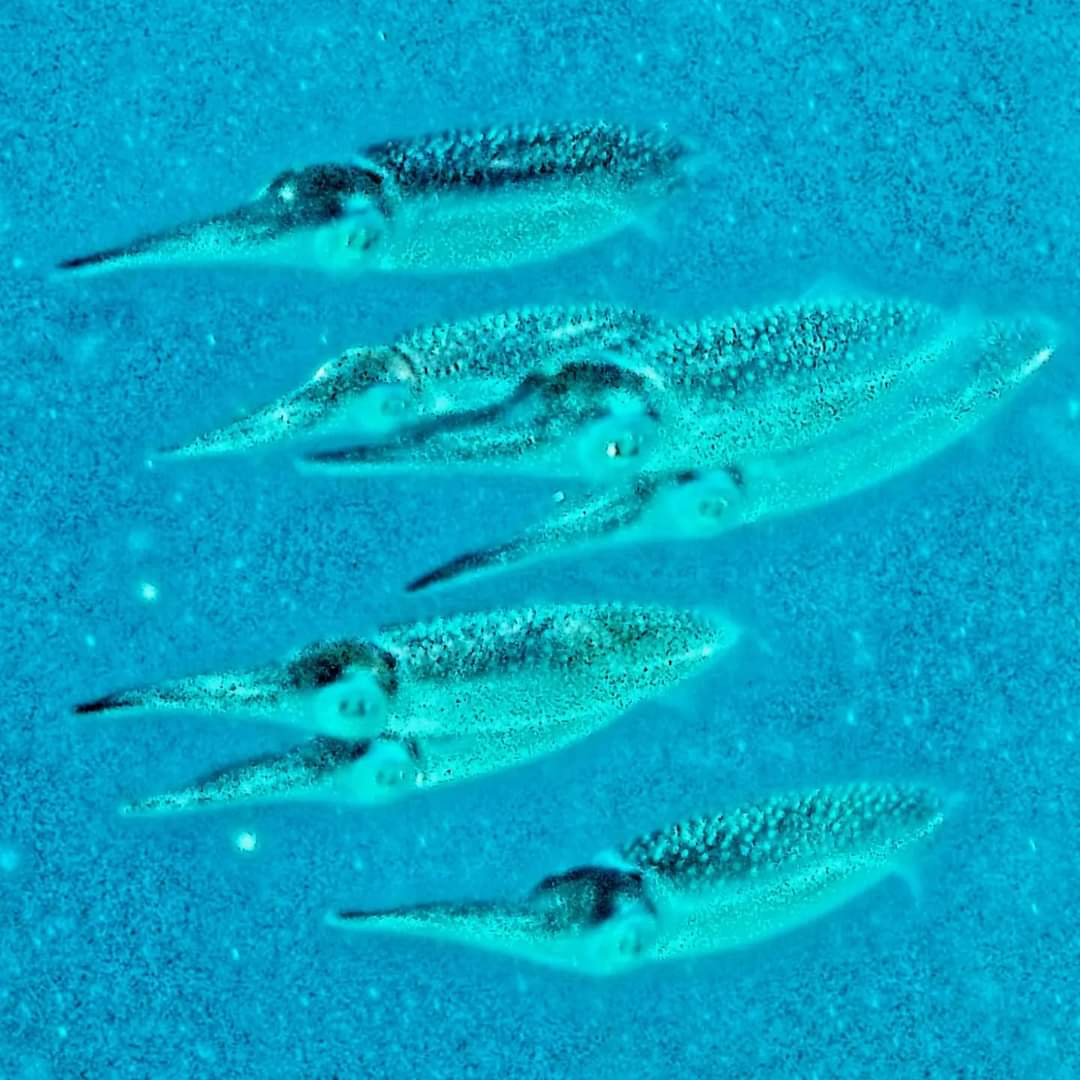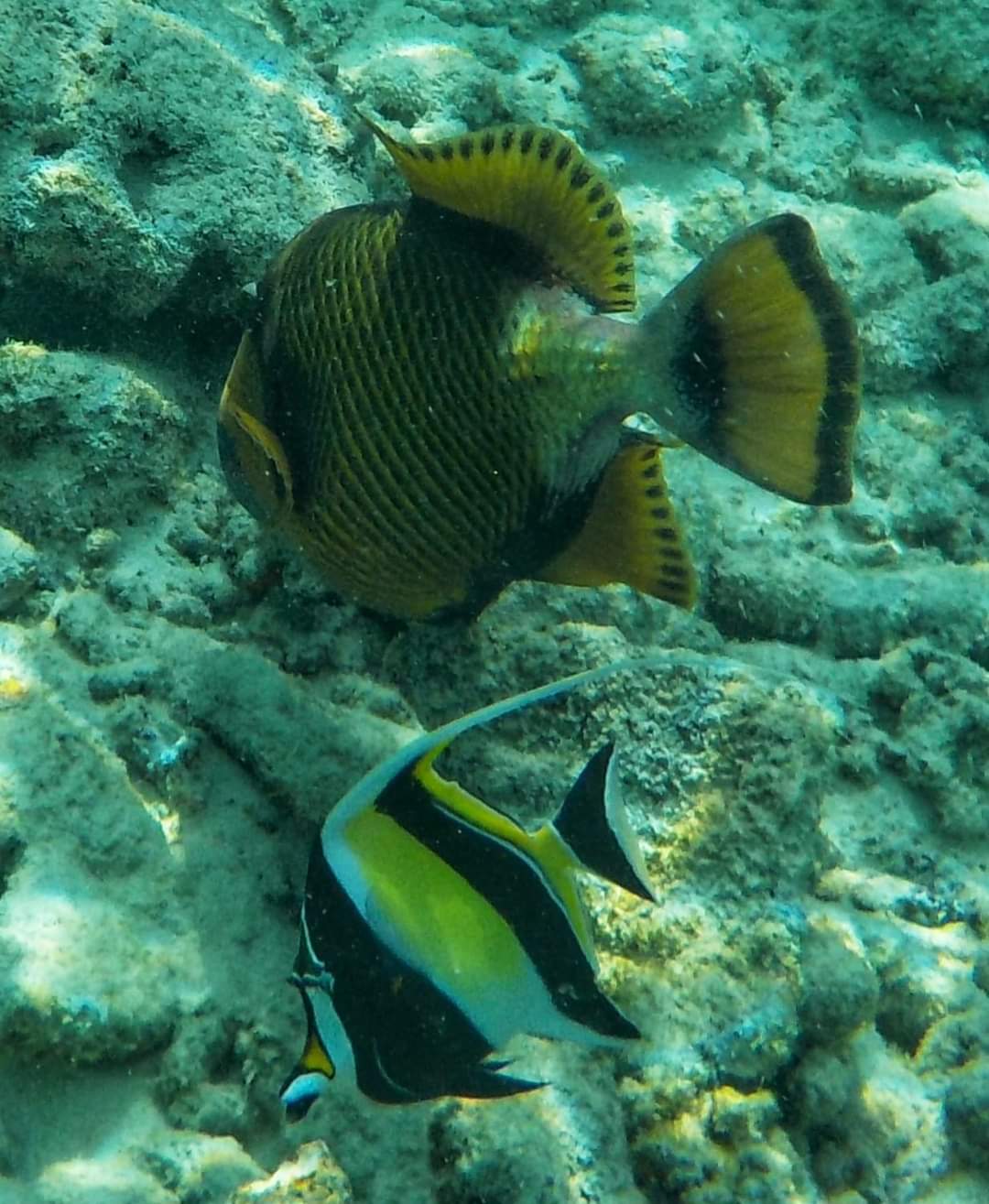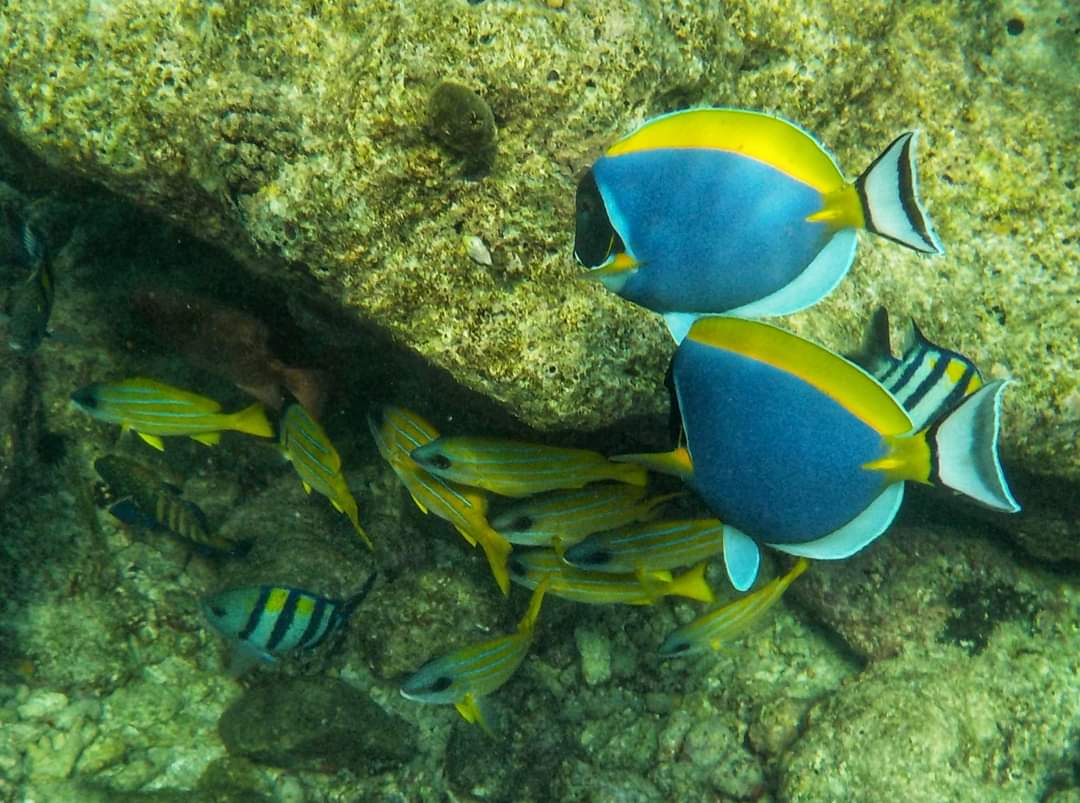 Unfortunately, a lot of the coral is dead but there signs that it is rejuvenating in places and efforts are being made to encourage its regrowth.
More Shark Watching
If swimming with sharks is not for you, then there are plenty of places you can observe sharks from the land. Walk along the pier from the 2nd port and you will reach shark point. Here you can observe the sharks from the safety of land and also see the larger but friendly lemon sharks.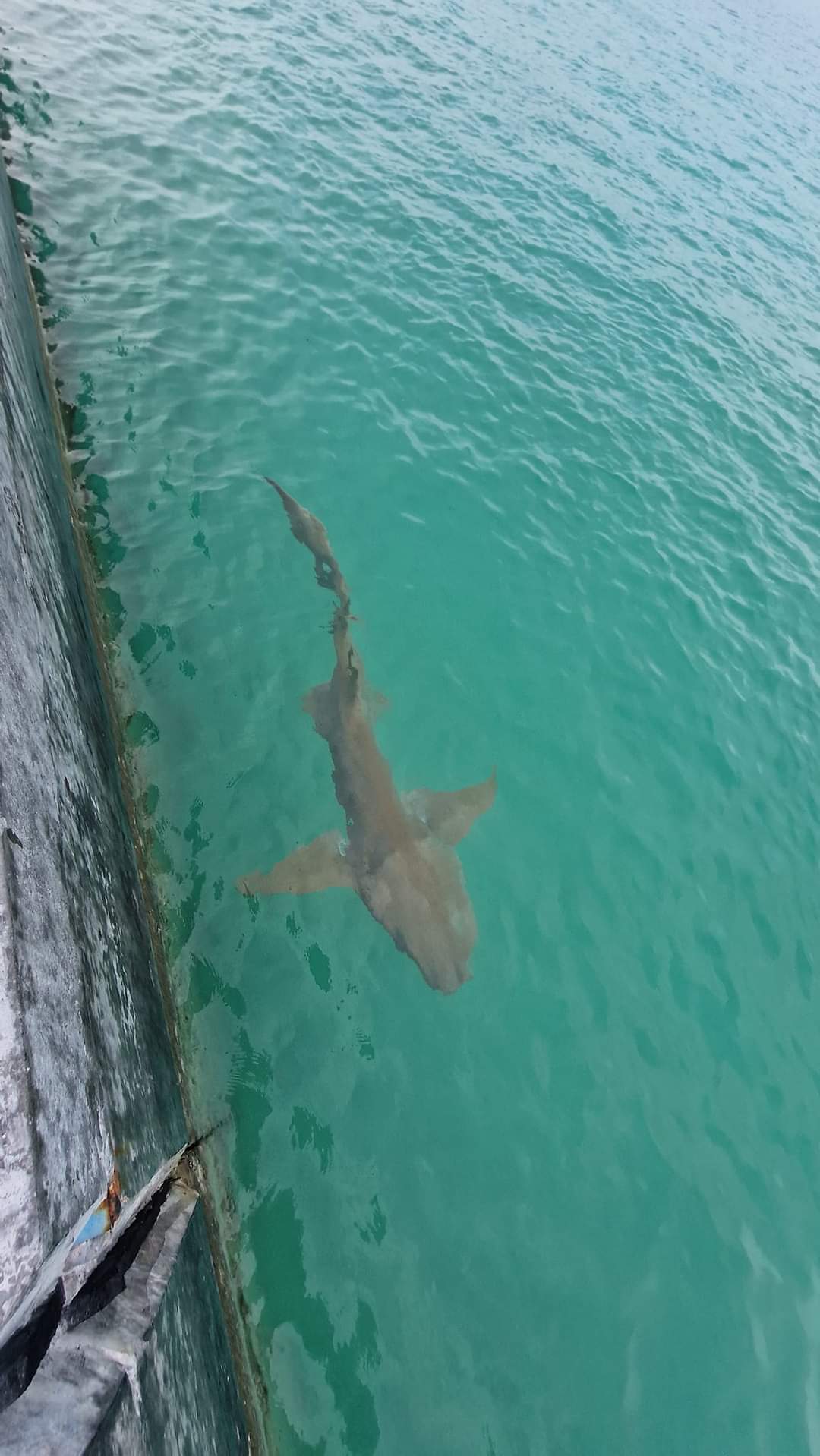 These can also be seen in the harbour of port no. 1 along with a few baby sharks.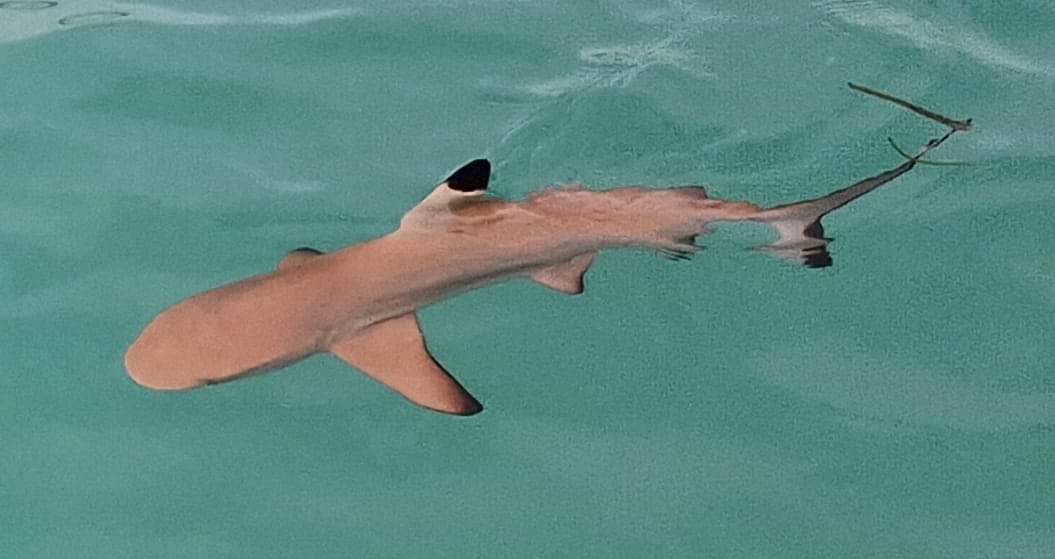 Swimming with Manta Rays
Between Ukulhas and the neighbouring island of Mativeri lies a lagoon which is a spot favoured by manta rays.  I have longed to swim with manta rays, my chance in the Okinawa islands in Japan was curtailed by a typhoon. I did trips from both islands organised by my guesthouses and both were incredible experiences.  For the trip from Ukulhas I was the only passenger and this was my experience.
Absolutey magical.
Snorkelling Tours
Most hotels and guest houses also book these. There are several snorkel stops. It was good to see some healthy coral.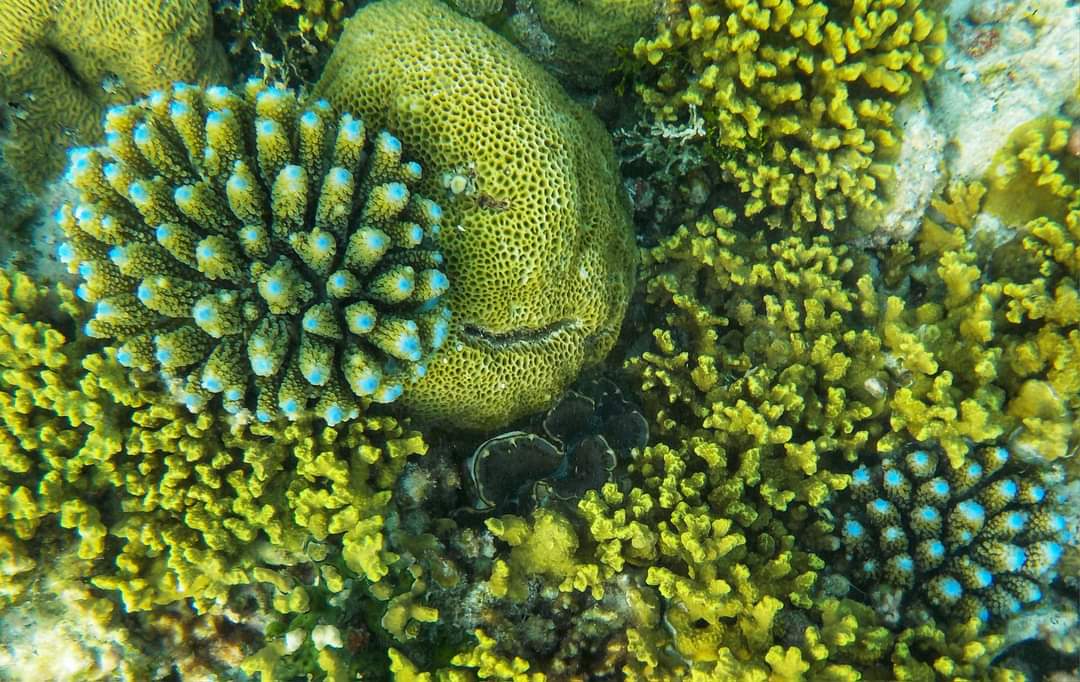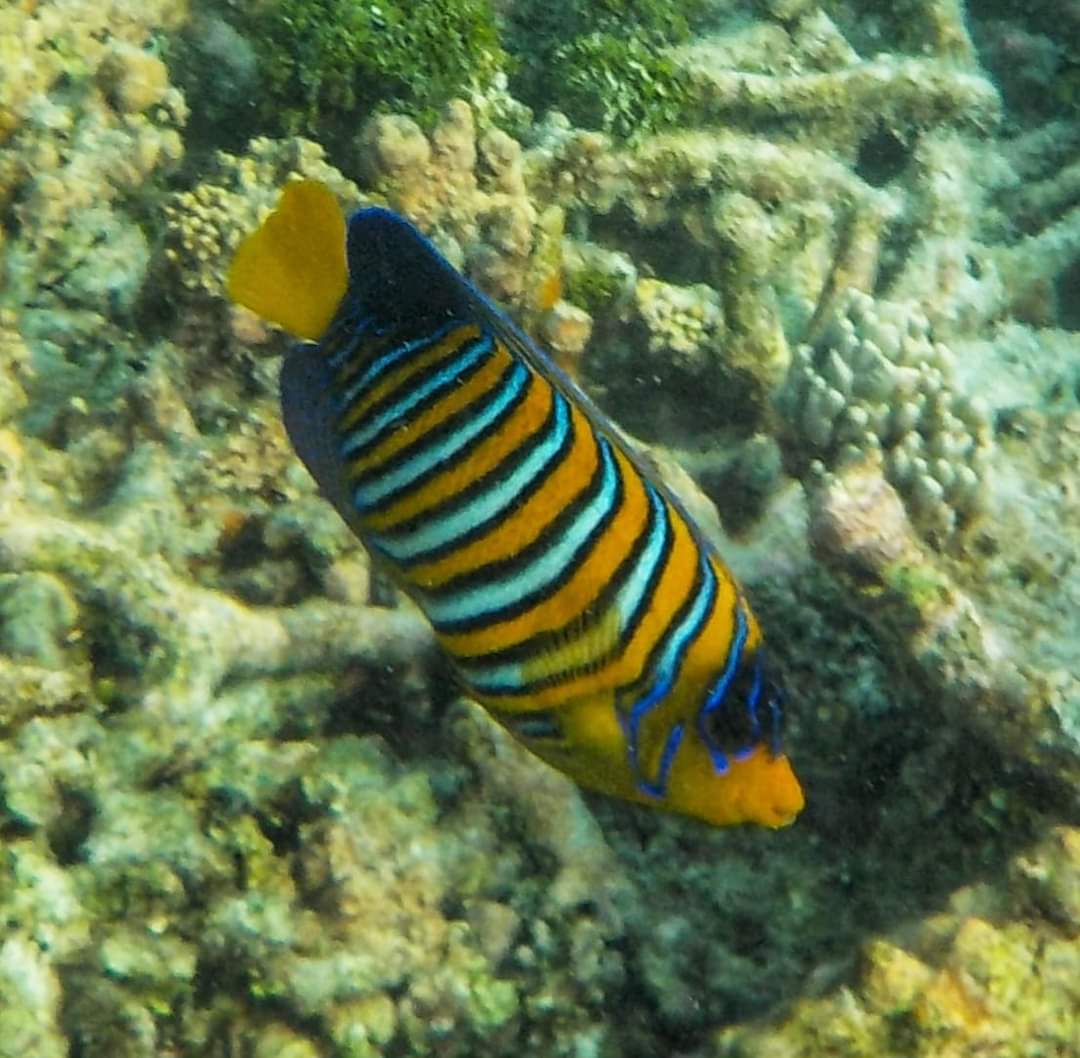 I also got to see another eagle ray on the way back.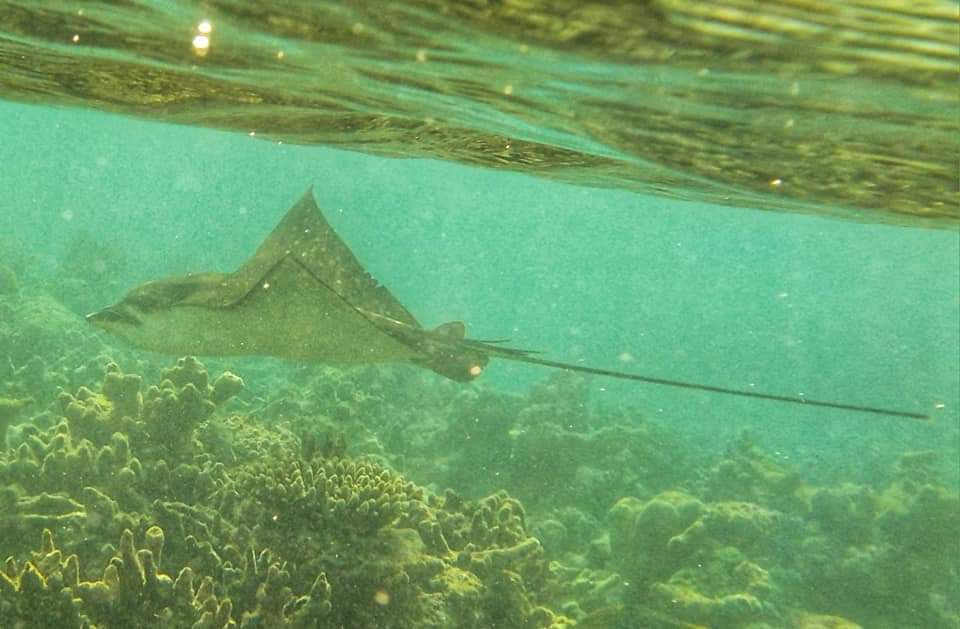 Bats
It's not underwater that you will see wildlife in Ukulhas. The trees opposite the harbour are a favourite hangout of fruit bats.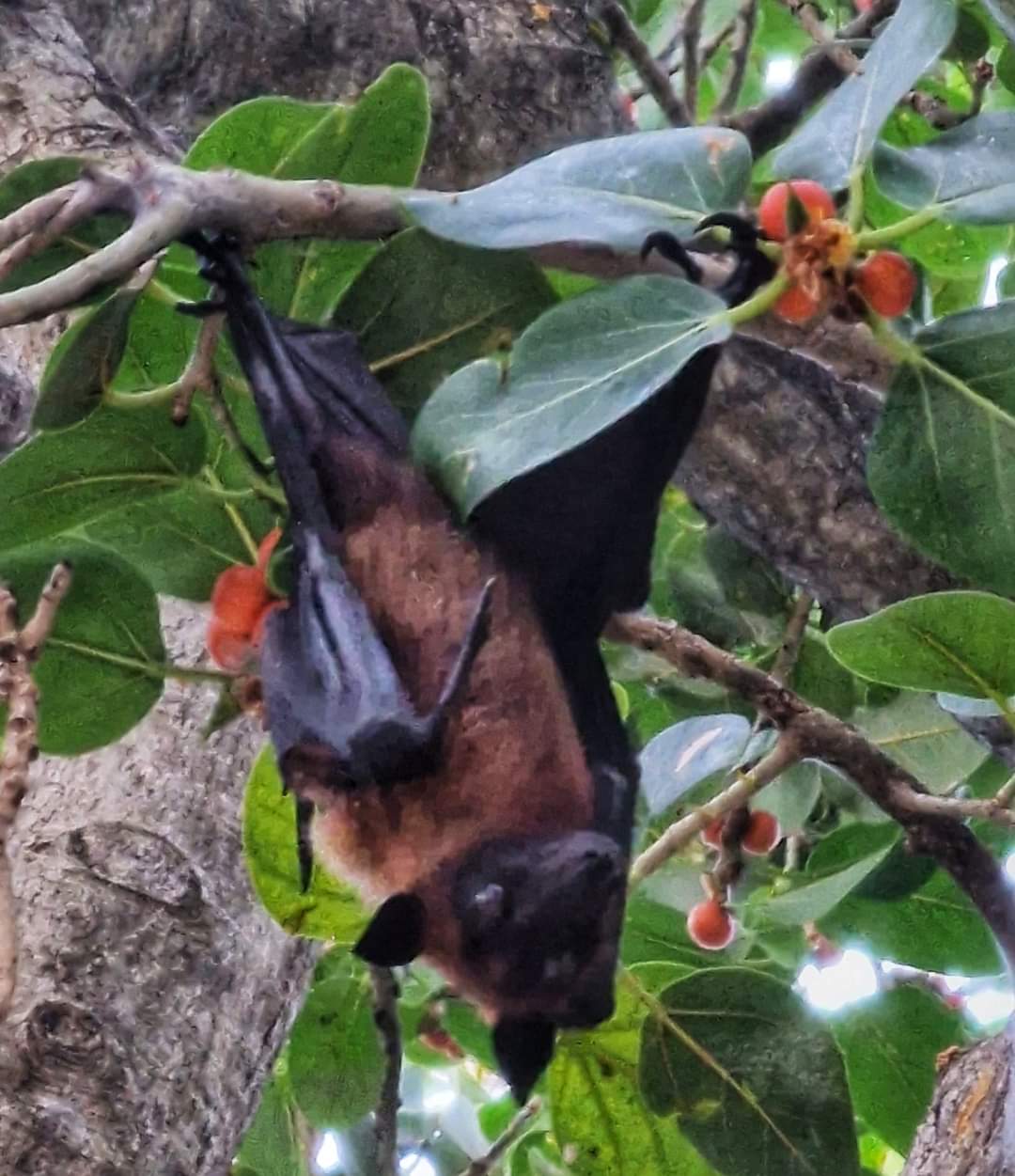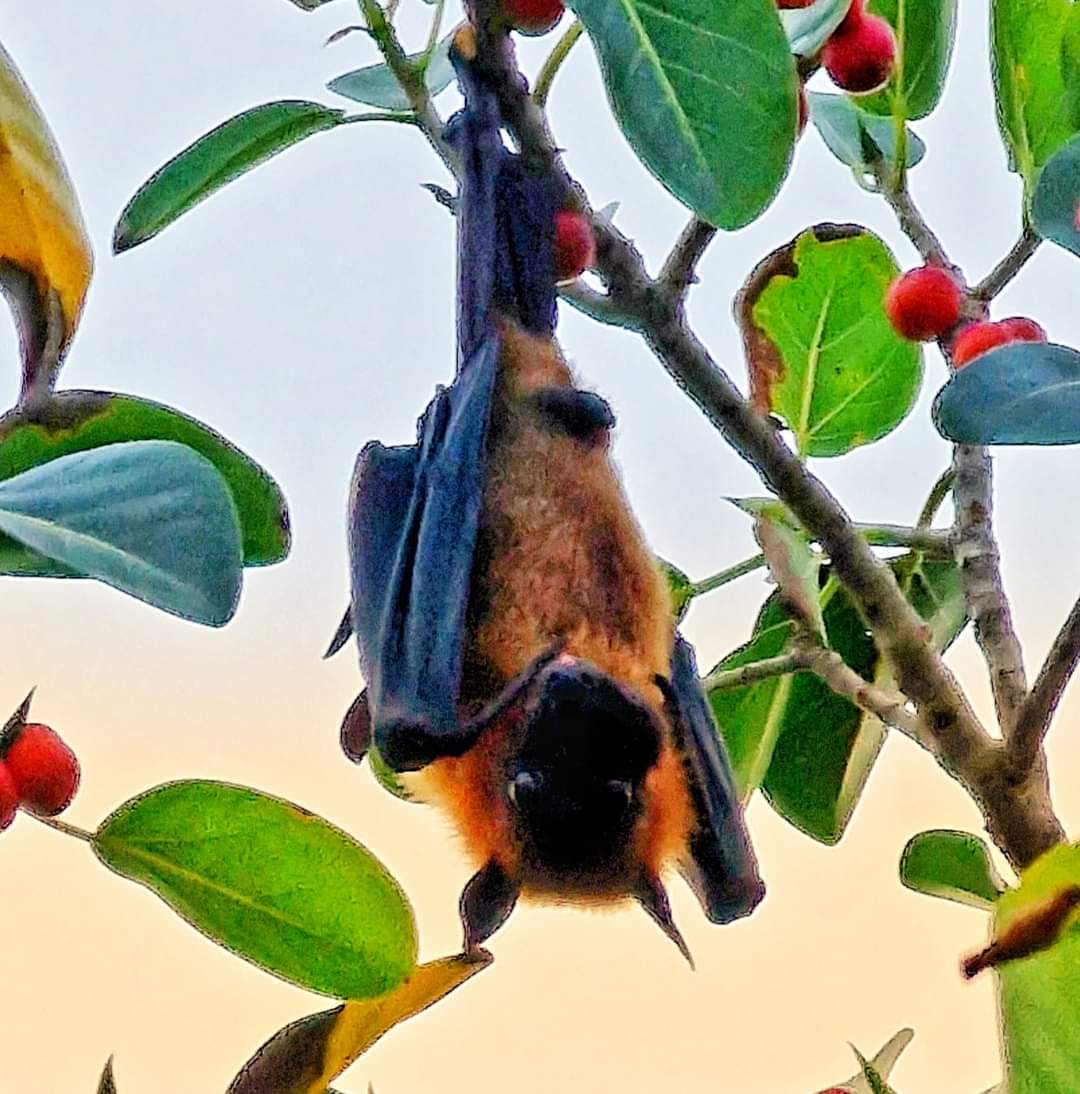 Towards dusk they become quite lively.
Parrots
Straight after the bats I spotted these beautiful birds. Sharks, bats and parrots, all in the space of an hour, I couldn't have been happier.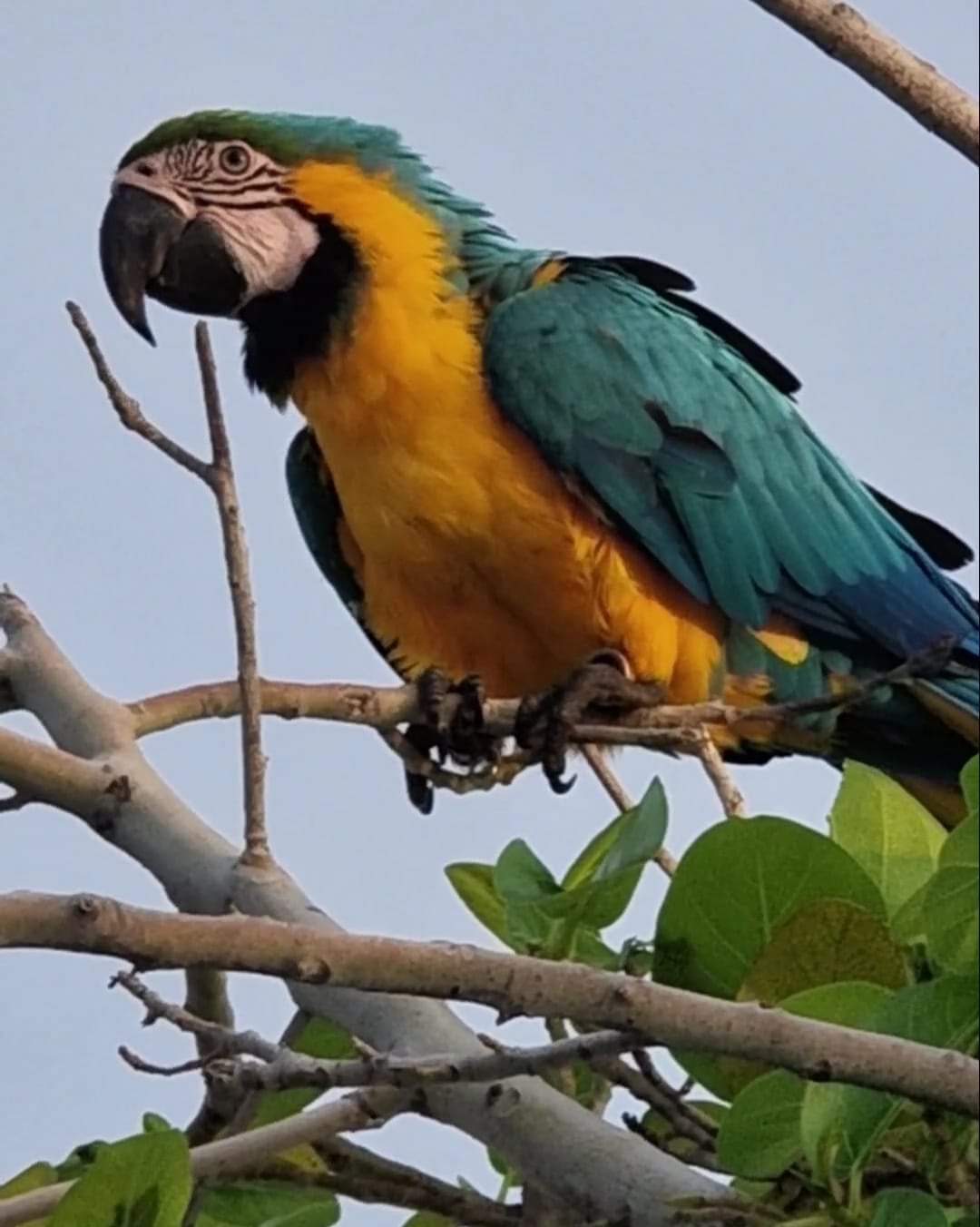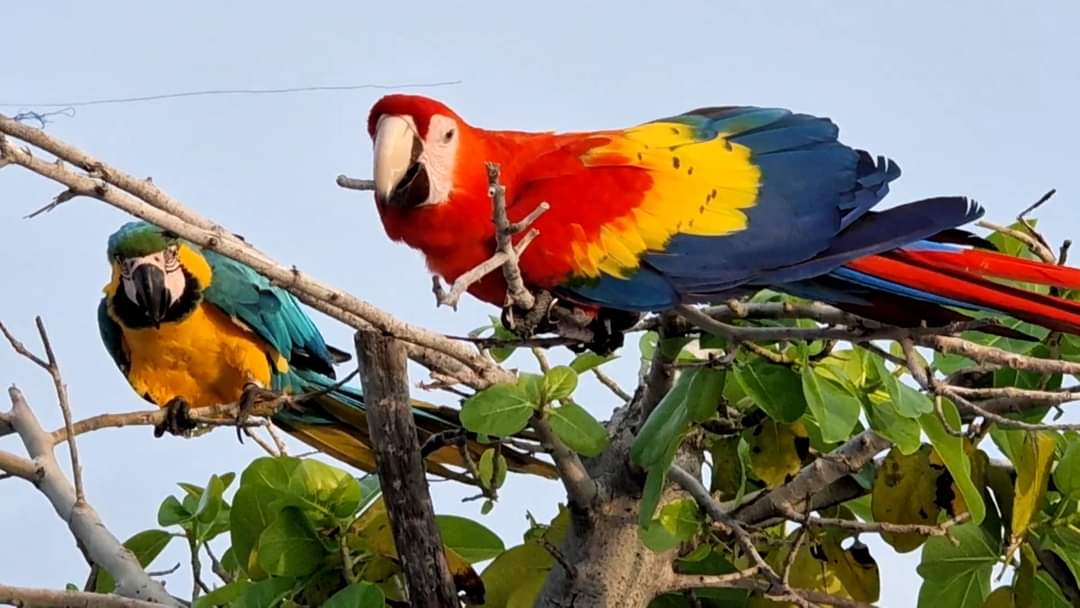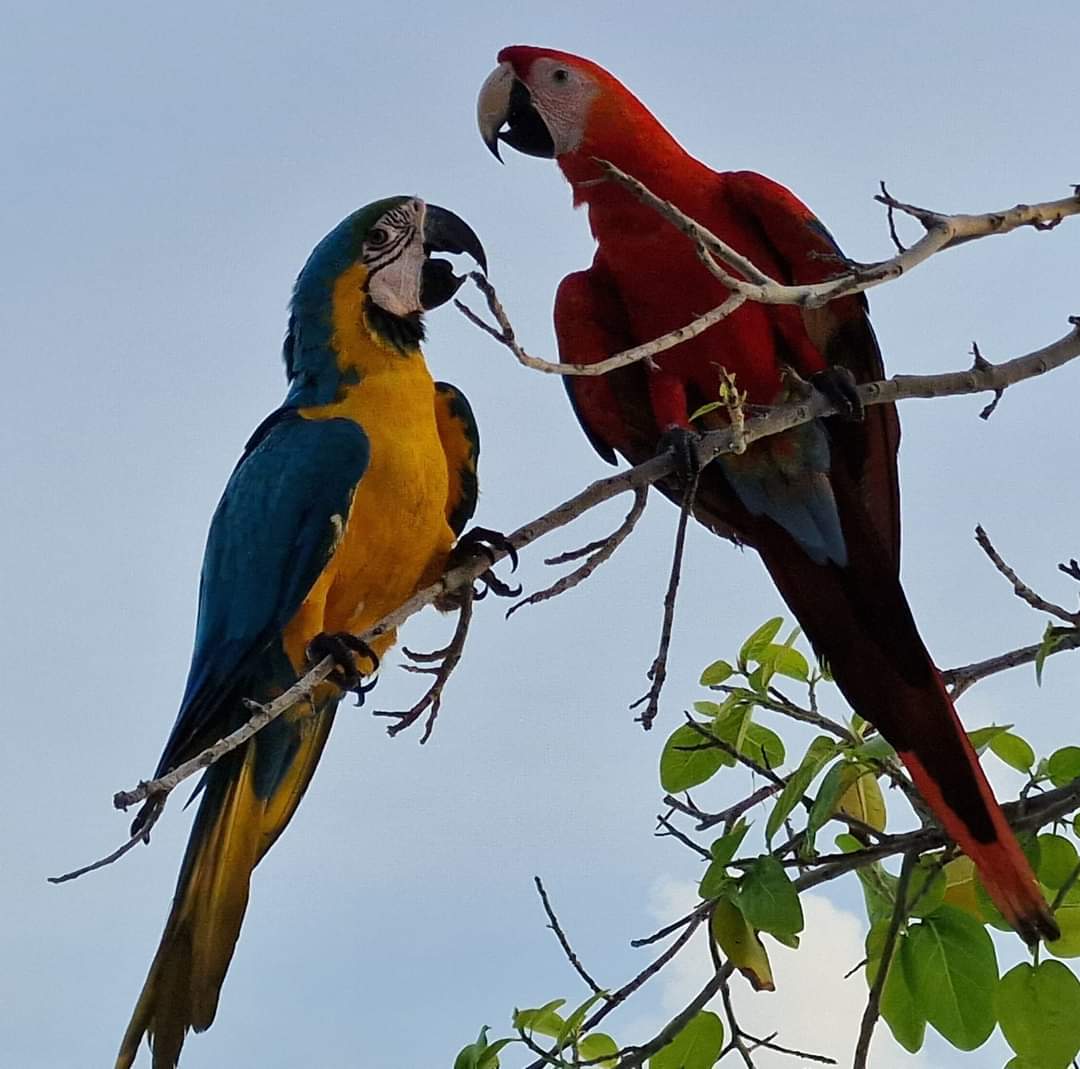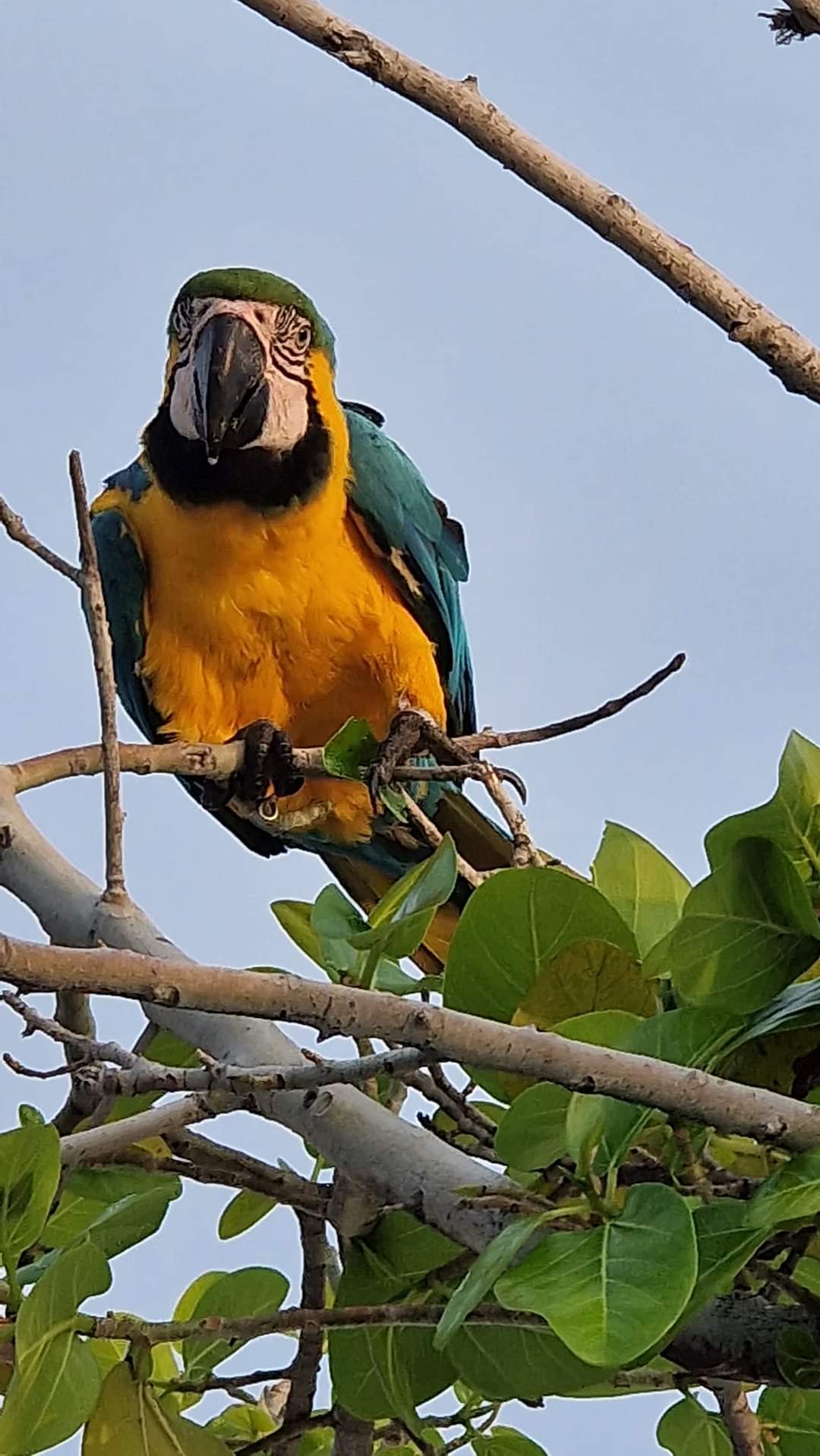 Herons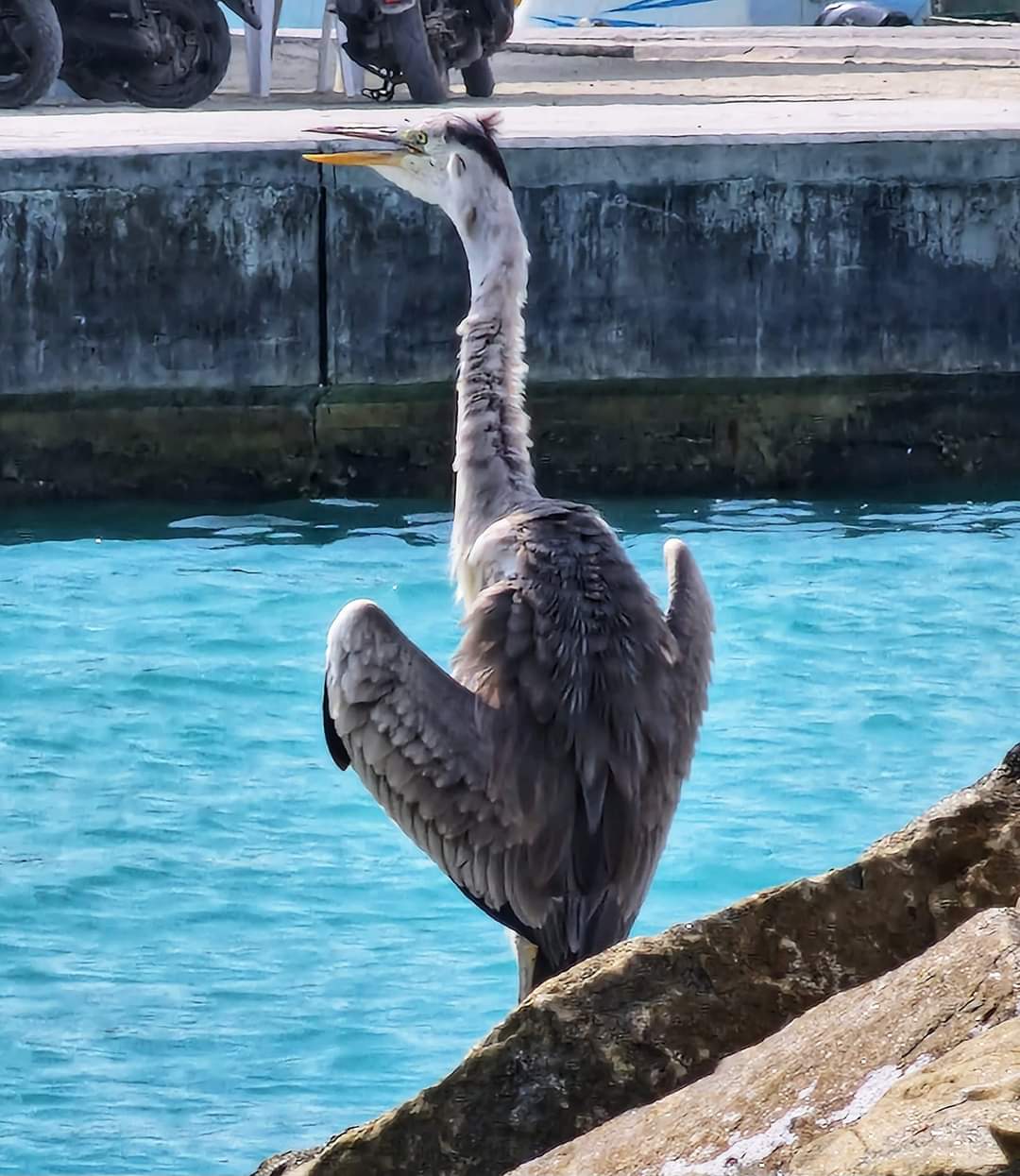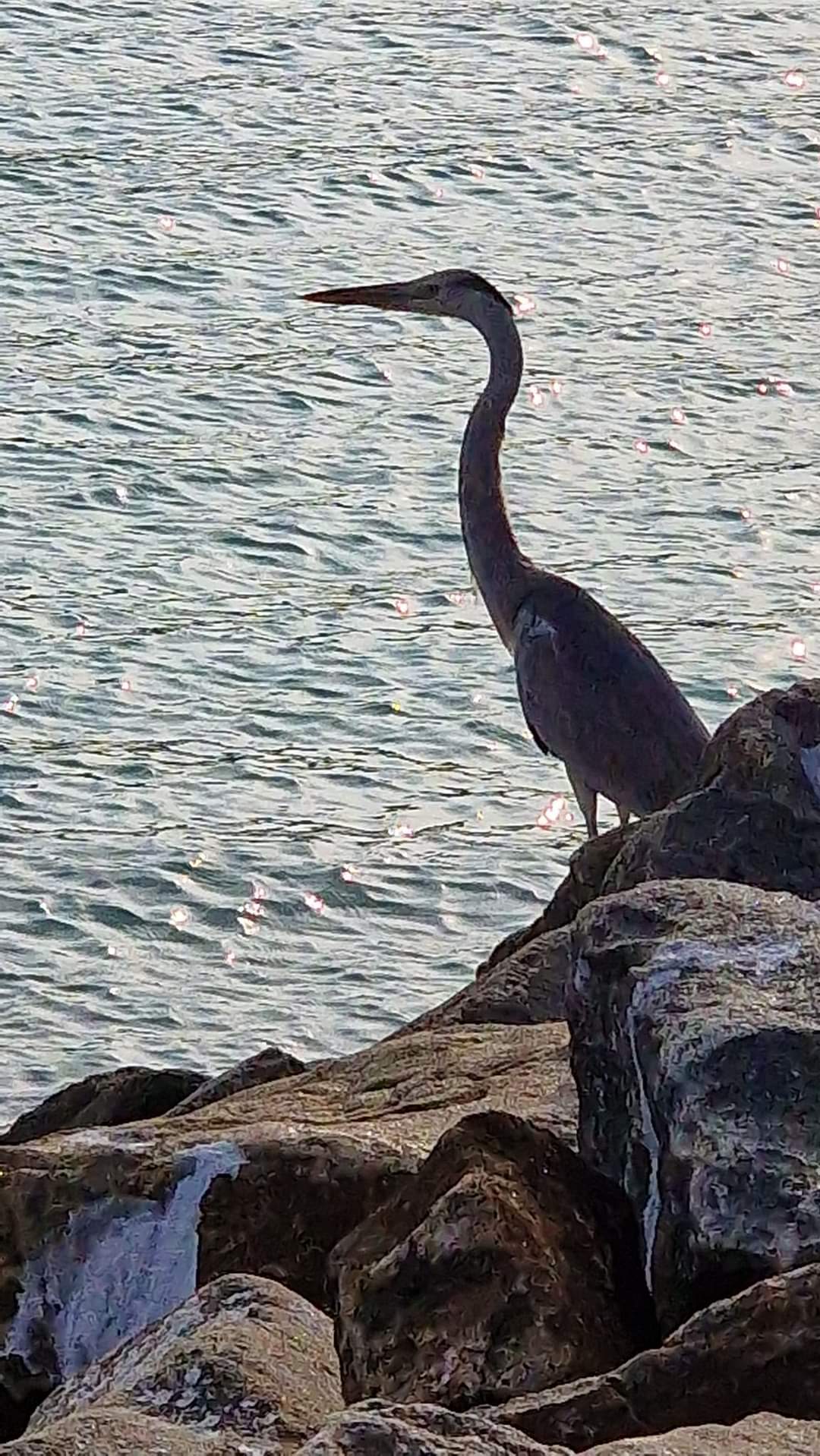 Where to Stay
I stayed in 2 different places on different parts of the island, although nothing is really more than 10 minutes walk. The Paguro has 2 properties, the Paguro Beach Inn and the Pagguro Villa. Both very good properties close to the best section of beach. They offer half board and full board offers, which are very good value and the food is really good.
The 2nd place was right next to my favourite snorkelling spot and beach. It was called Beach Veli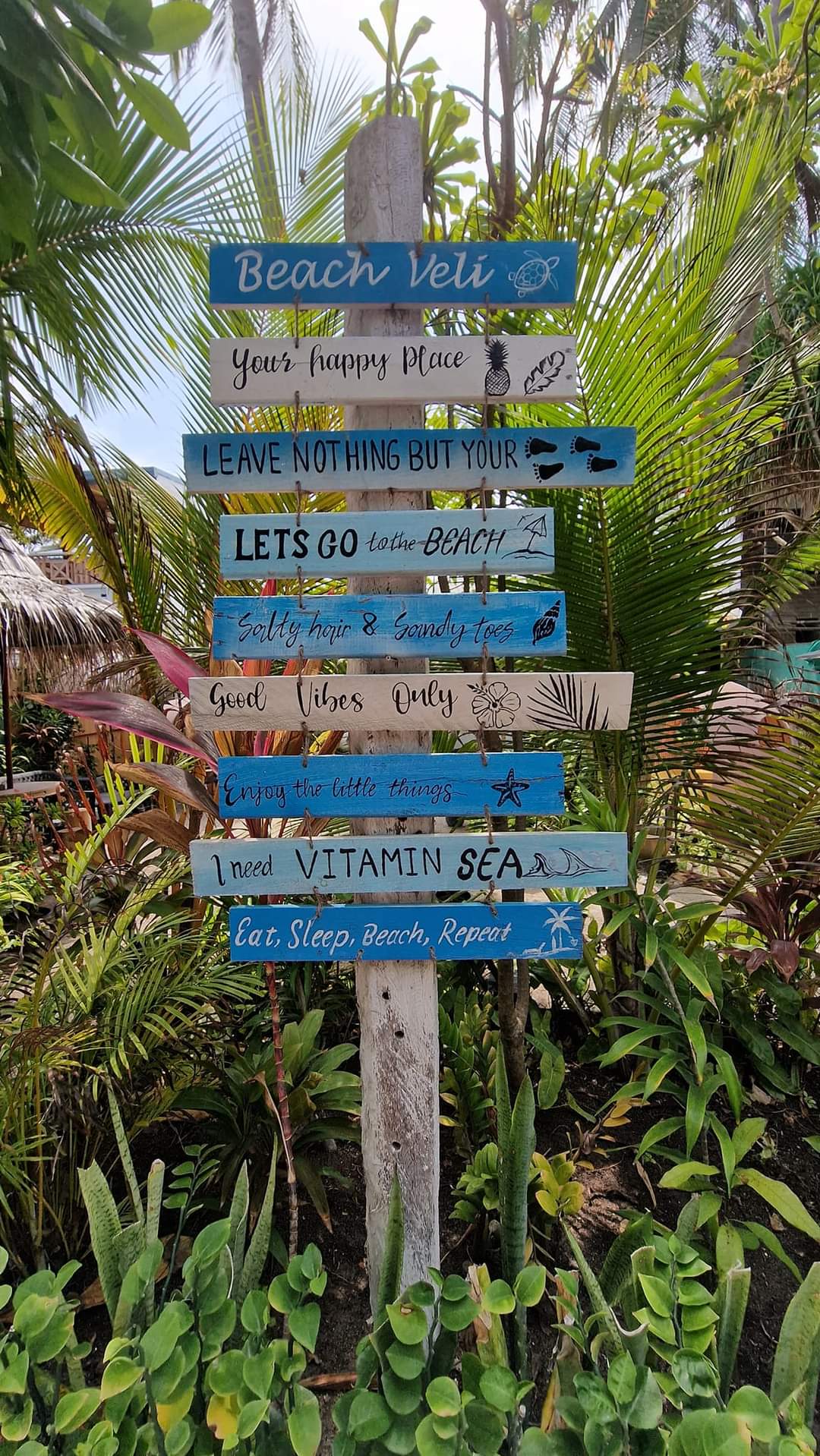 This was such a friendly place in the perfect spot. Ula, the manager creates a warm atmosphere and is always on hand to help.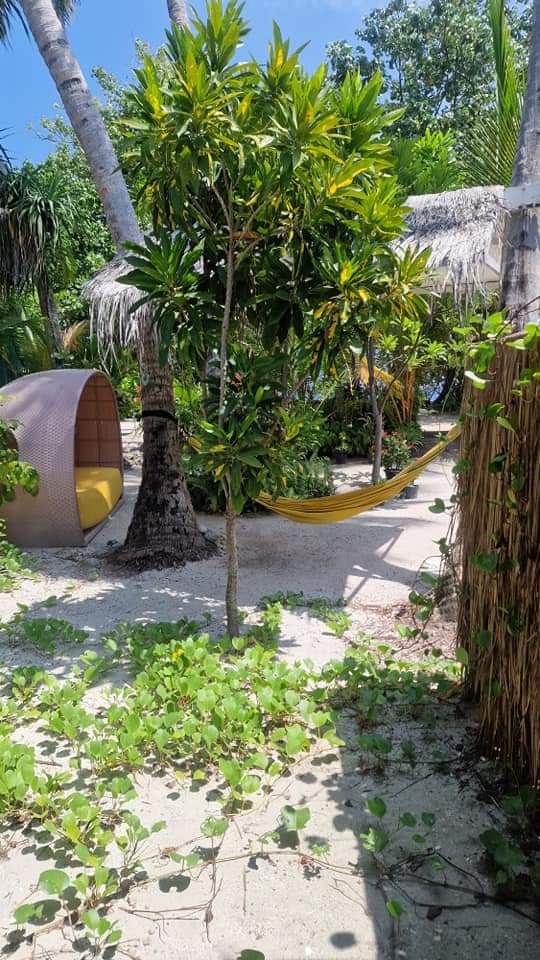 It is also a lovely breakfast spot.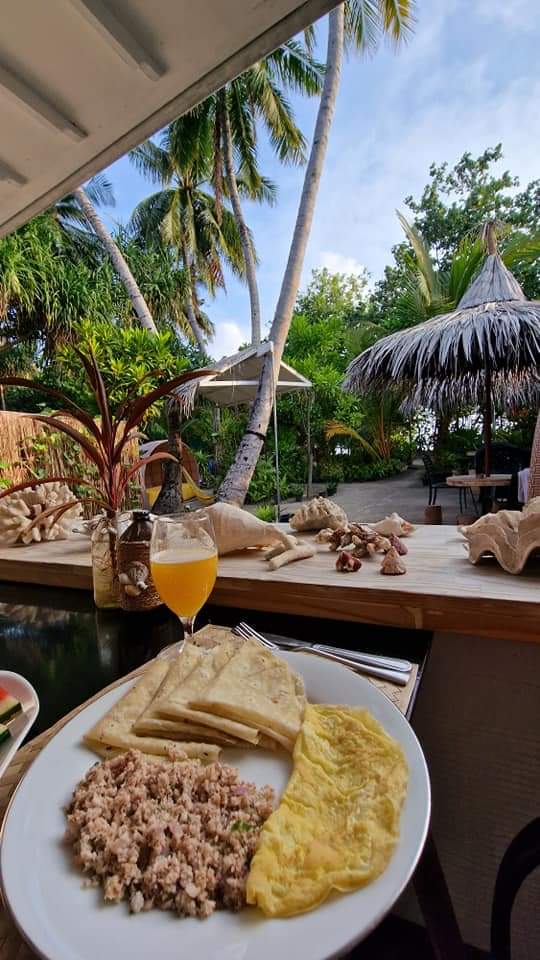 Next door is another highly recommended option the Ostrov Hotel. They also have a restaurant.
It is advisable to book in advance as many places do sell out.
There are many lovely restaurants and cafes here with many fish choices.

Getting there and away
There is a local ferry service 3 times a week which takes 4 hours and costs $4. The speedboat takes around 1 hour and 50 minutes and costs $50. Speedboats between the islands I visited take between 10 – 25 minutes.
Mativeri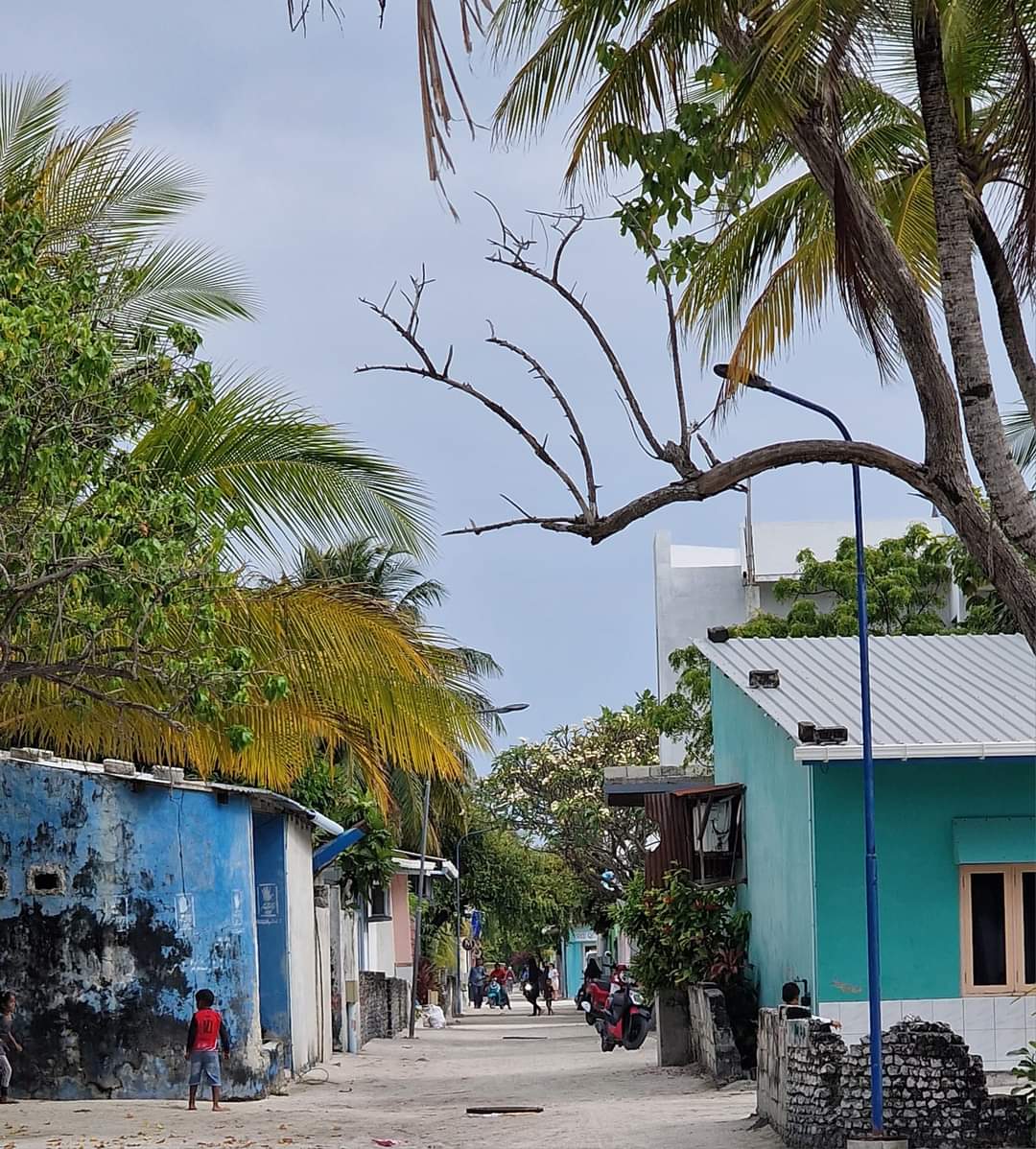 I loved Mativeri so much that I returned here for my final night and day in the Maldives. This was mainly down to the wonderful women who ran the guesthouse in which I stayed and their wonderful hospitality. They arranged a cookery lesson for me with a local lady, invited me to share home cooked meals and local snacks and enthralled me with local folklore tales of the islands. In return I provided Zumba and Pilates classes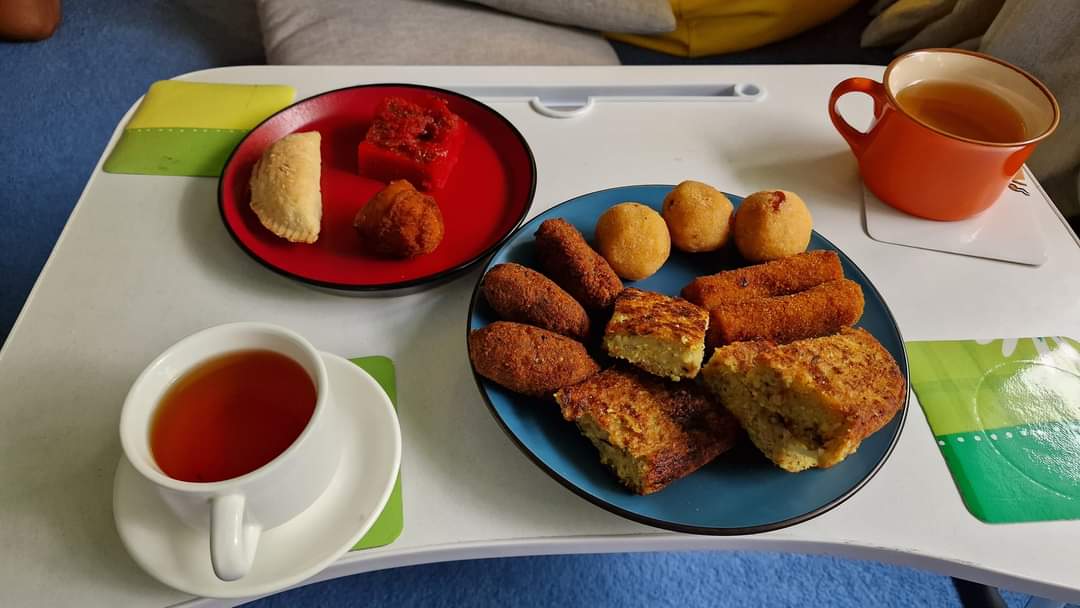 Beaches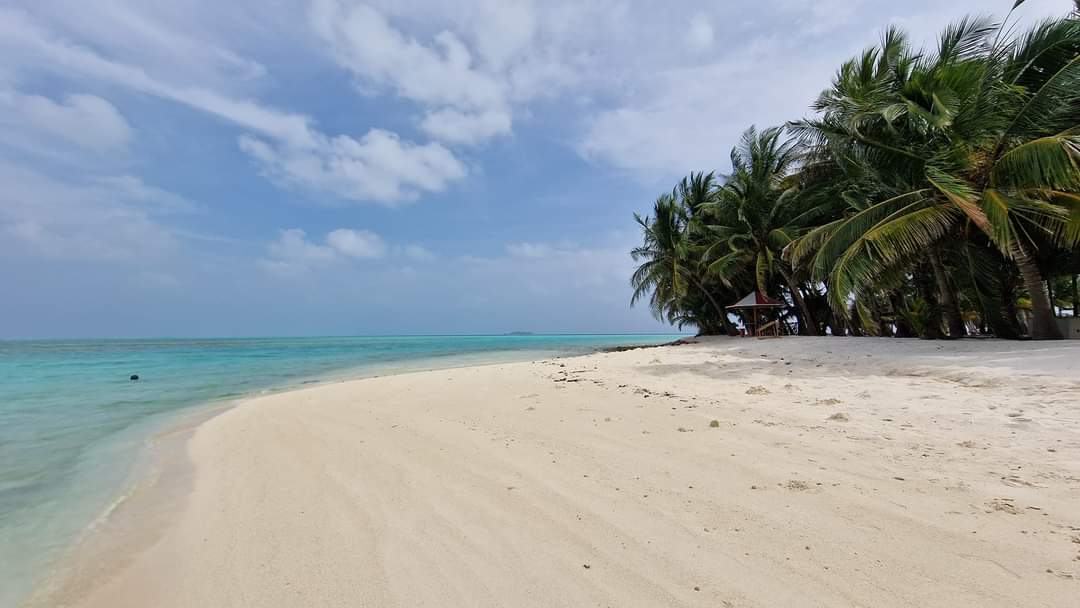 Mathiveri doesn't have a wonderful house reef, the water is so shallow. It does though have several stunning beaches.
There is a beautiful  bikini beach.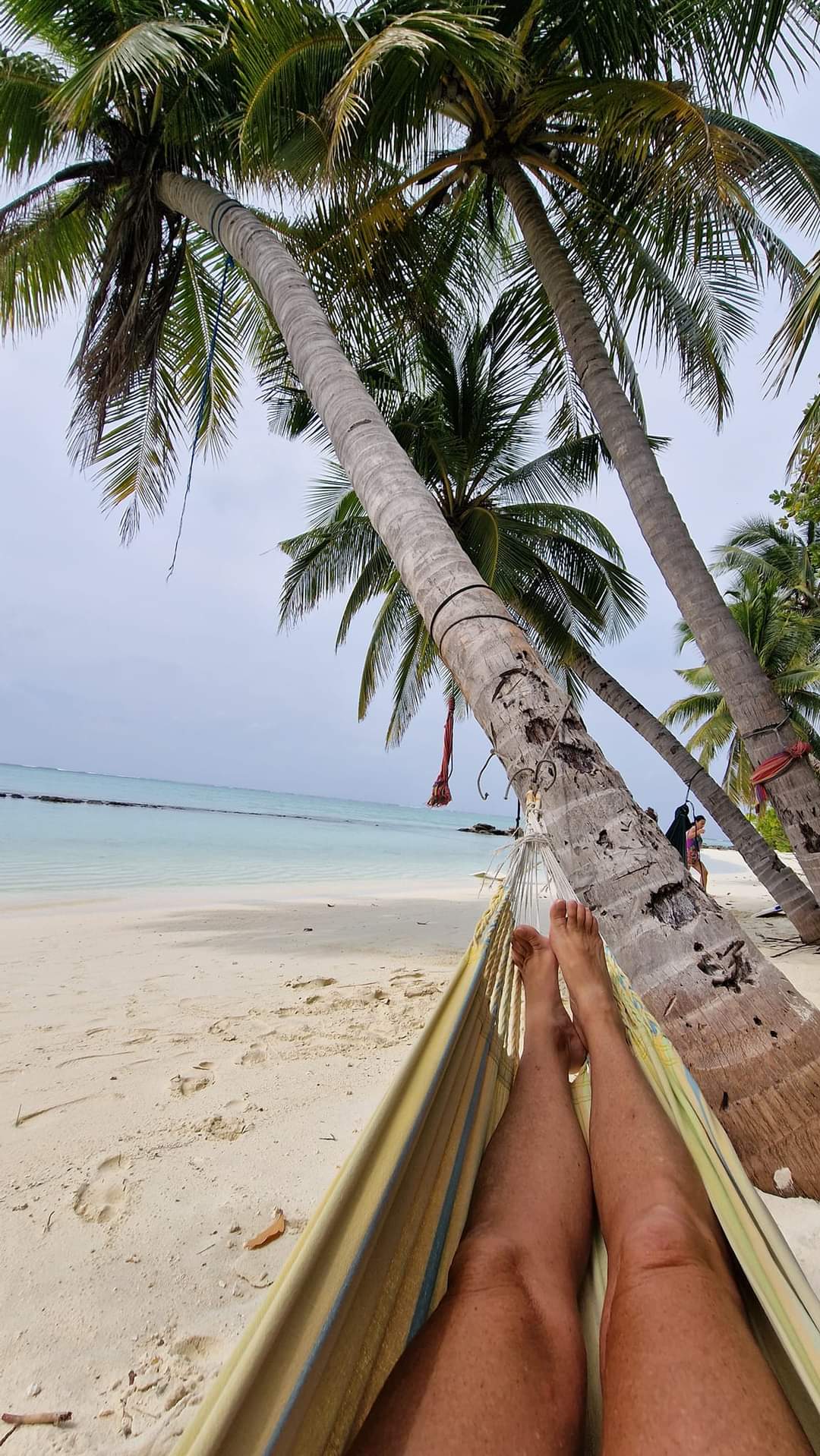 From here it is also possible to wade over to a lovely picnic island. The starting point is to the left of the island. There is a shorter, more direct channel, you will wade most of the way and then swim a short distance. However, there is a current so this route should only be attempted by confident swimmers. Small boats will also take you to the island, or you can rent a canoe.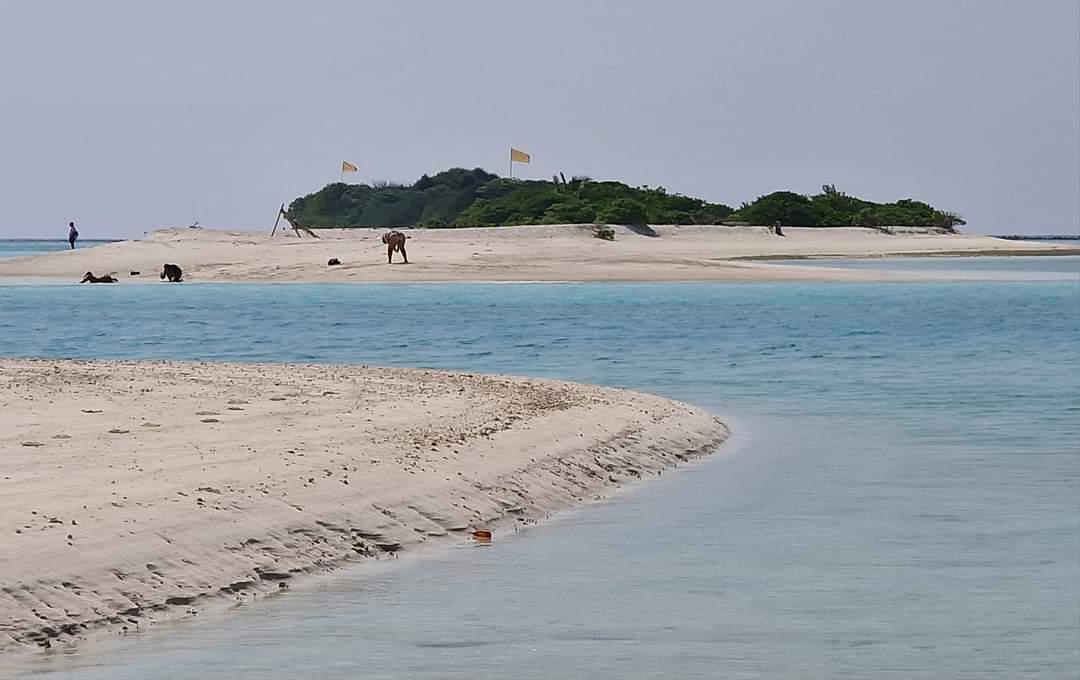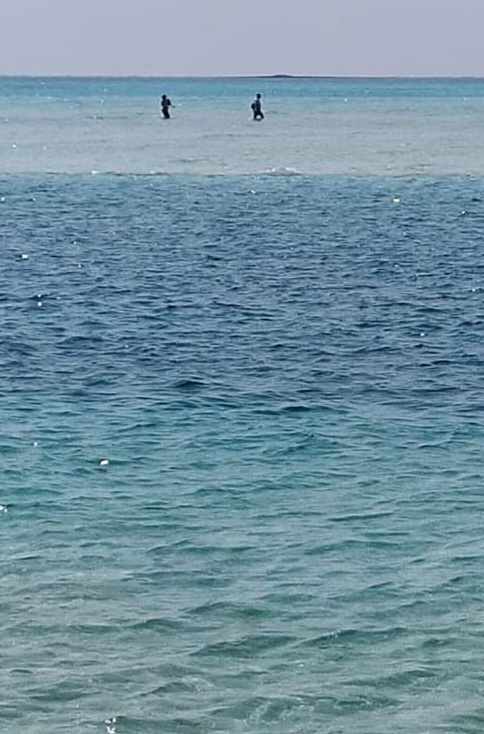 There are also a couple of really nice public beaches, just be aware of the dress code, no bikinis.

Deck chairs Maldivian style.
Sunset beach also offers an opportunity after dark to witness bioluminescence.
Swimming with Manta Rays
I also did a manta ray excursion from Mathiveri. There were so many less people on the excursions I did from these islands than from Maafushi and it led to greater and more prolonged contact with the wildlife.
Fabulous day! This is how you do it. So there were only 4 of us on the boat. We slid off the boat gently and floated. Manta rays are inquisitive and friendly when there aren't lots of people and lots of noise. They came to us, so close, then went away and then came back. Later we watched another feeding below for a long time. At the same time there were dolphins with us.  It is important not to have contact though as infections can be caused.
It was very special.
This excursion also included a snorkelling stop on a very nice reef.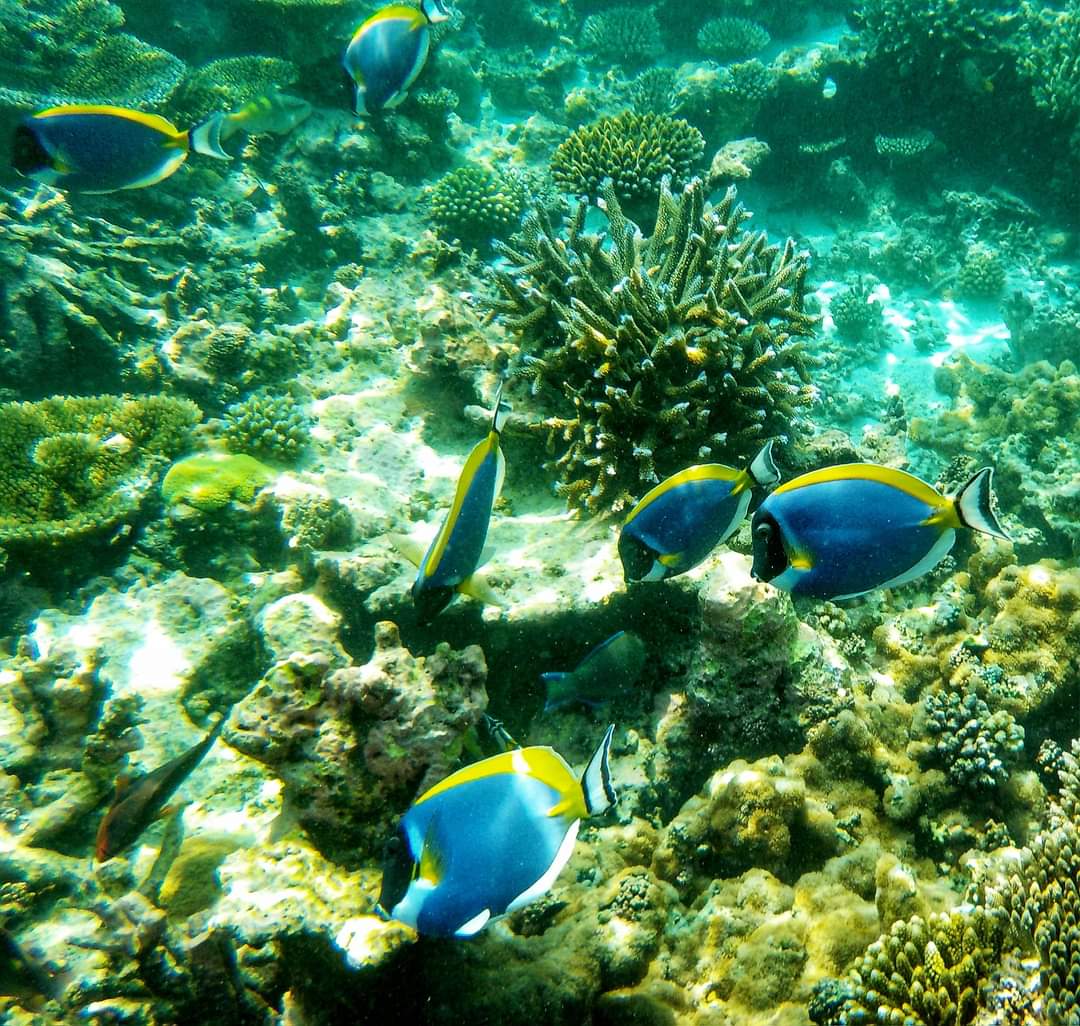 This was also where I saw my first black tip reef shark.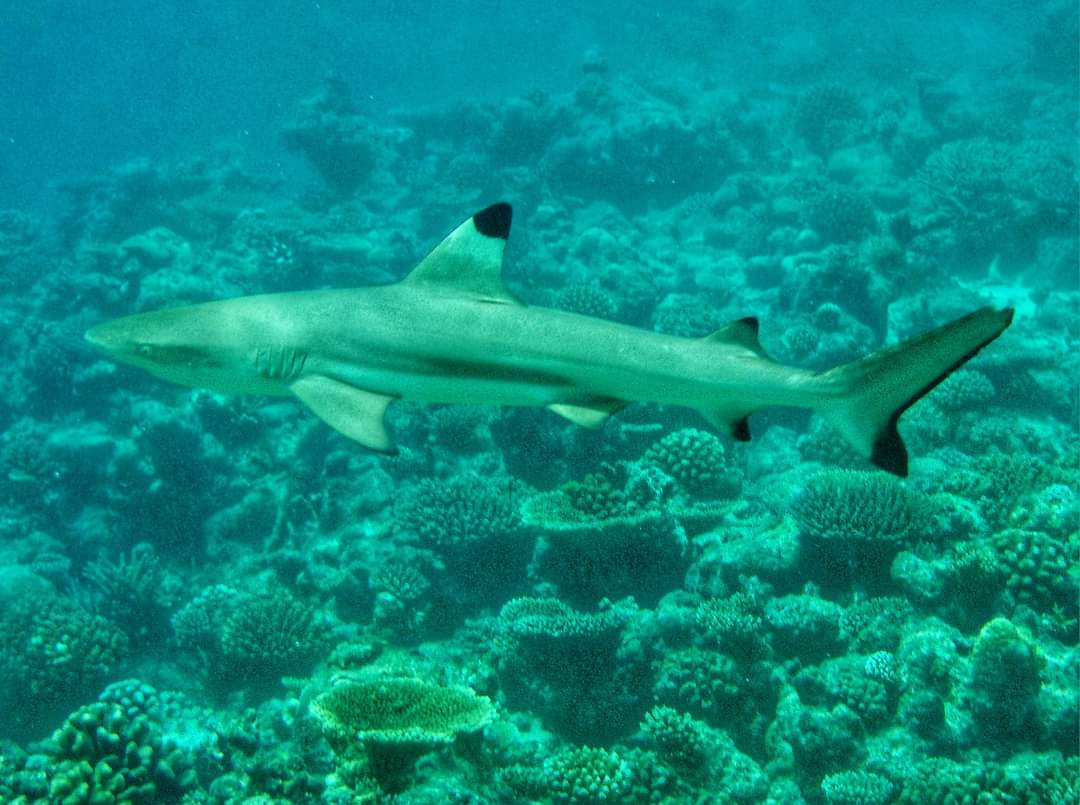 Shark Watching
Mathiveri is an excellent place to see lemon sharks. They swim under a small bridge and into the harbour. They love to bask under and around the bridge, especially in the late afternoon.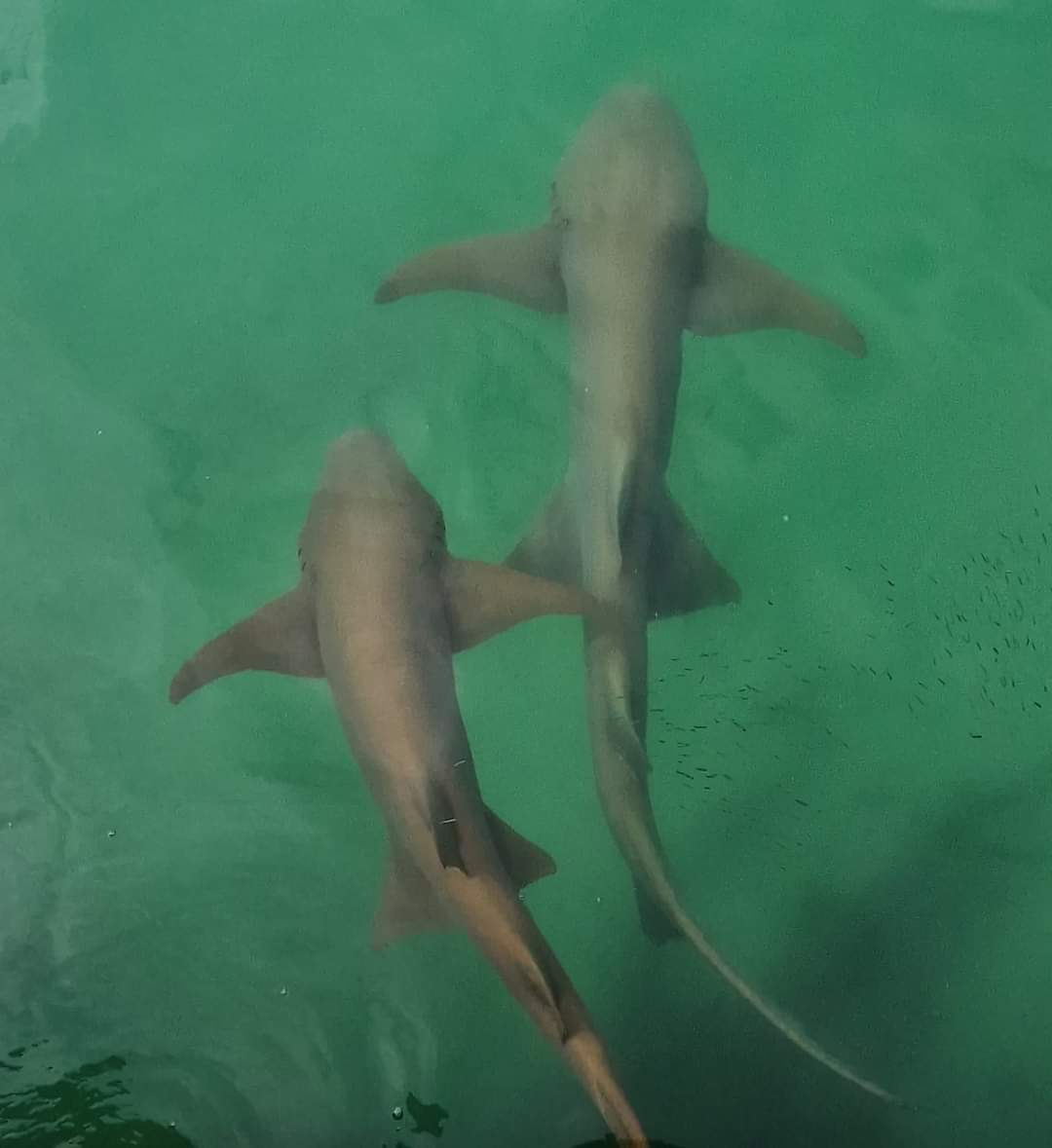 A few more wildlife shots from Mathiveri.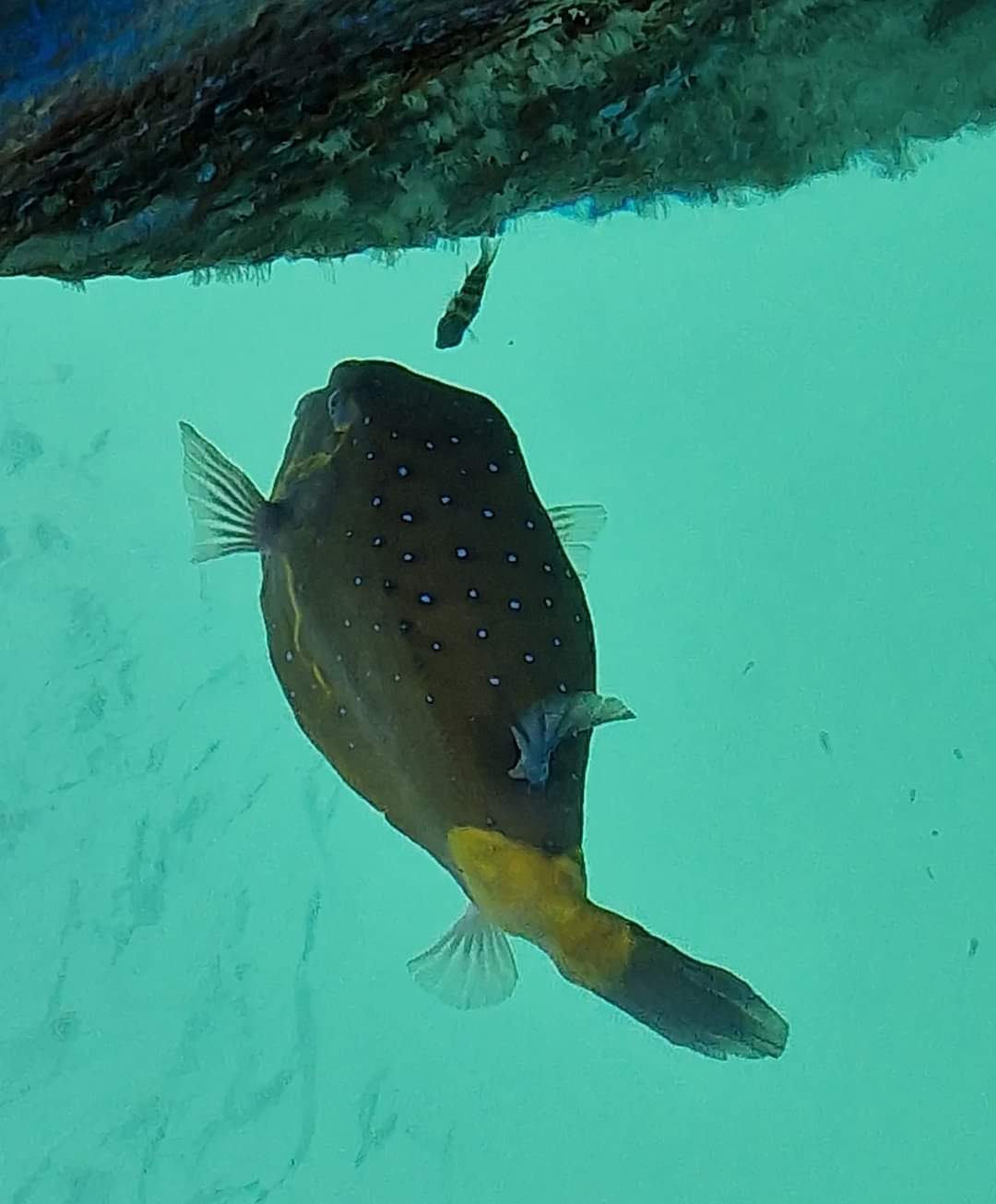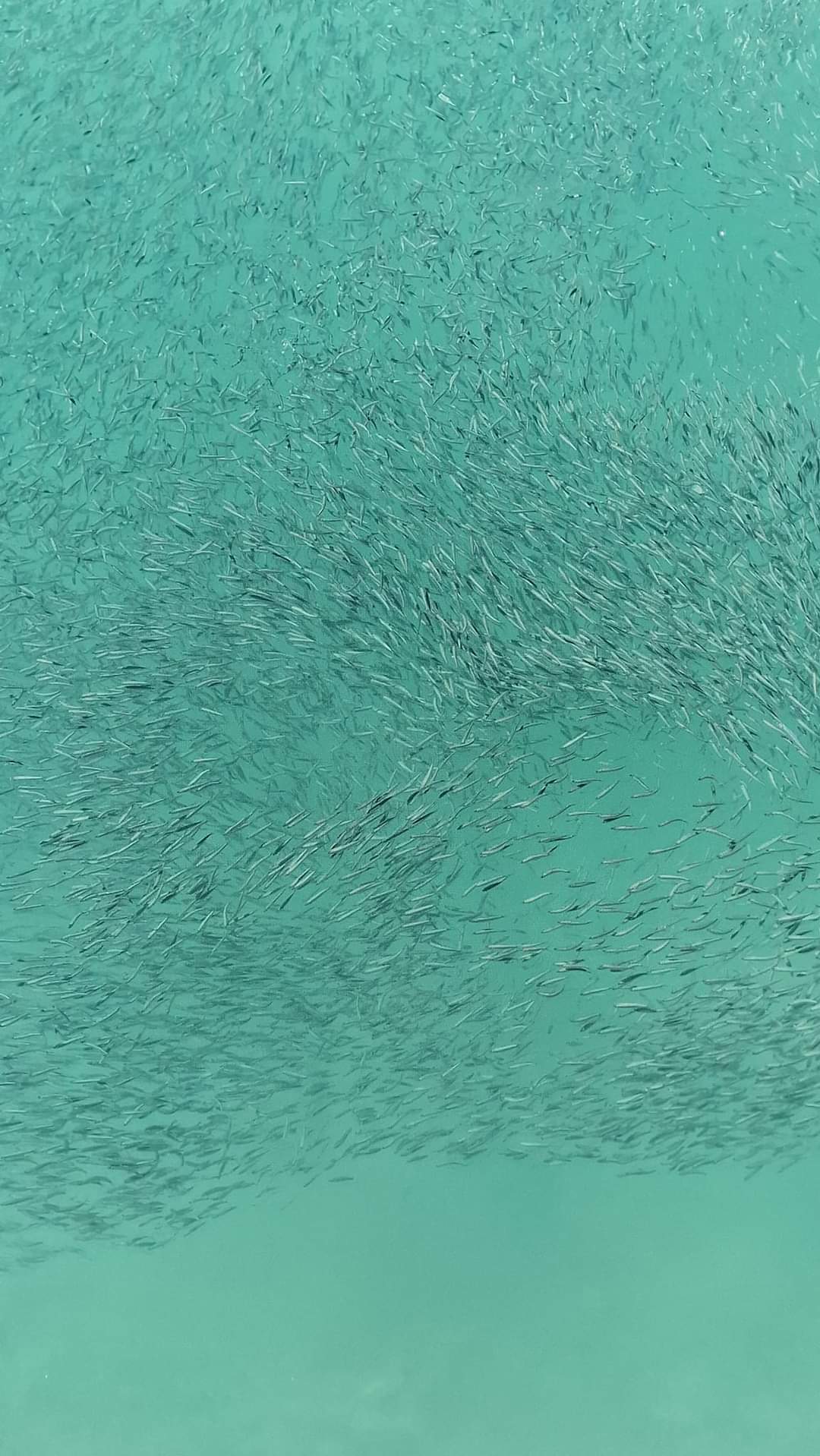 A Local Cooking Class
As I had expressed an interest in local food and learning how to cook it, the owners of my guesthouse arranged for me to have a lesson with a local lady in her home.
It is always a privilege to be invited into someone's home and also to be involved in initiatives which help local women. She was quite a character, I learnt how to make my favourite breakfast dish mashuni with coconut roti and had a lot of fun.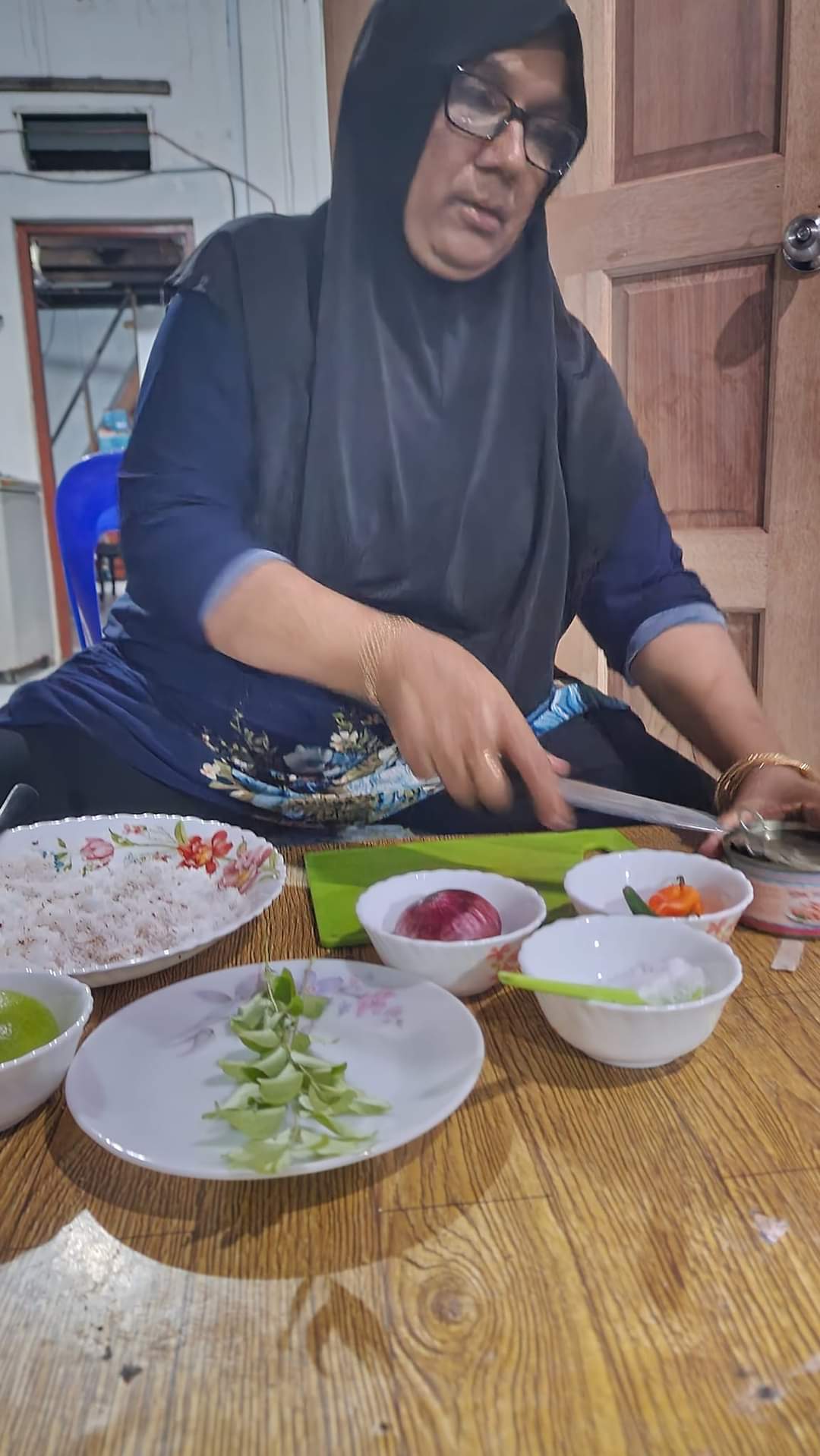 How the Maldives Converted to Islam
I was told the folklore legend of how the Maldives converted to Islam, previously it was a Buddhist island. It starts with a Moroccan traveller who was visiting the Maldives. He was staying with a local old lady and her family. One day he came home to find her crying. A sea monster named Rannamaari terrorised the Maldives. Each month a sacrifice of a young virgin girl was made to the monster. She was taken to a temple on the beach. In the morning she would be found ravished and dead.
The selection of the girl by means of a lottery. This time it was to be the old lady's granddaughter. The Moroccan said that he would go in her place. He sat up all night reciting the Koran, when the monster came and heard the verses, he fled back into the sea.As a reward the king agreed that the islands would convert to Islam. Another version of the story has the traveller replacing the girl and discovering that it is the king who is ravishing and killing the girls and converts to Islam on condition that the Moroccan doesn't expose his murders.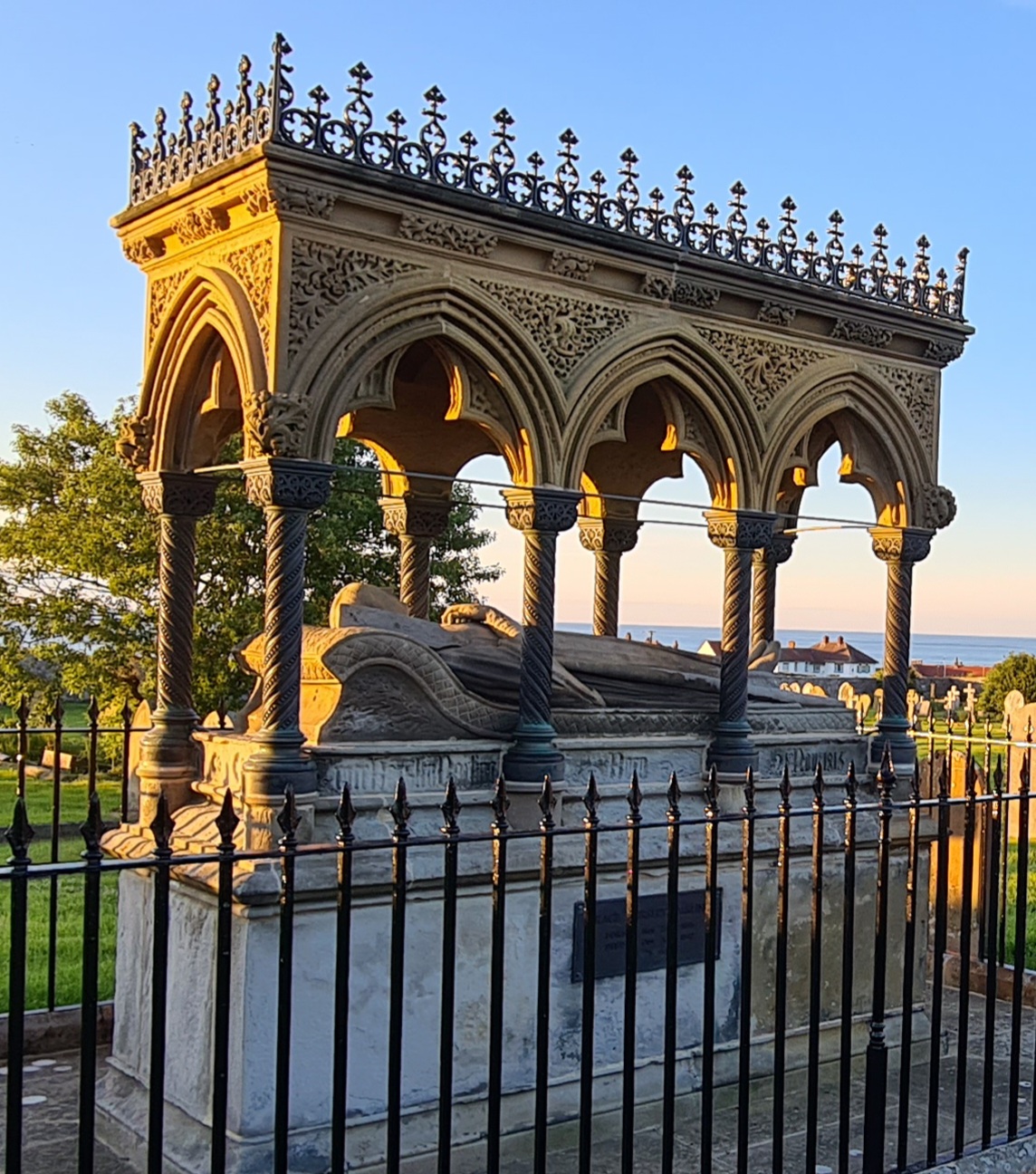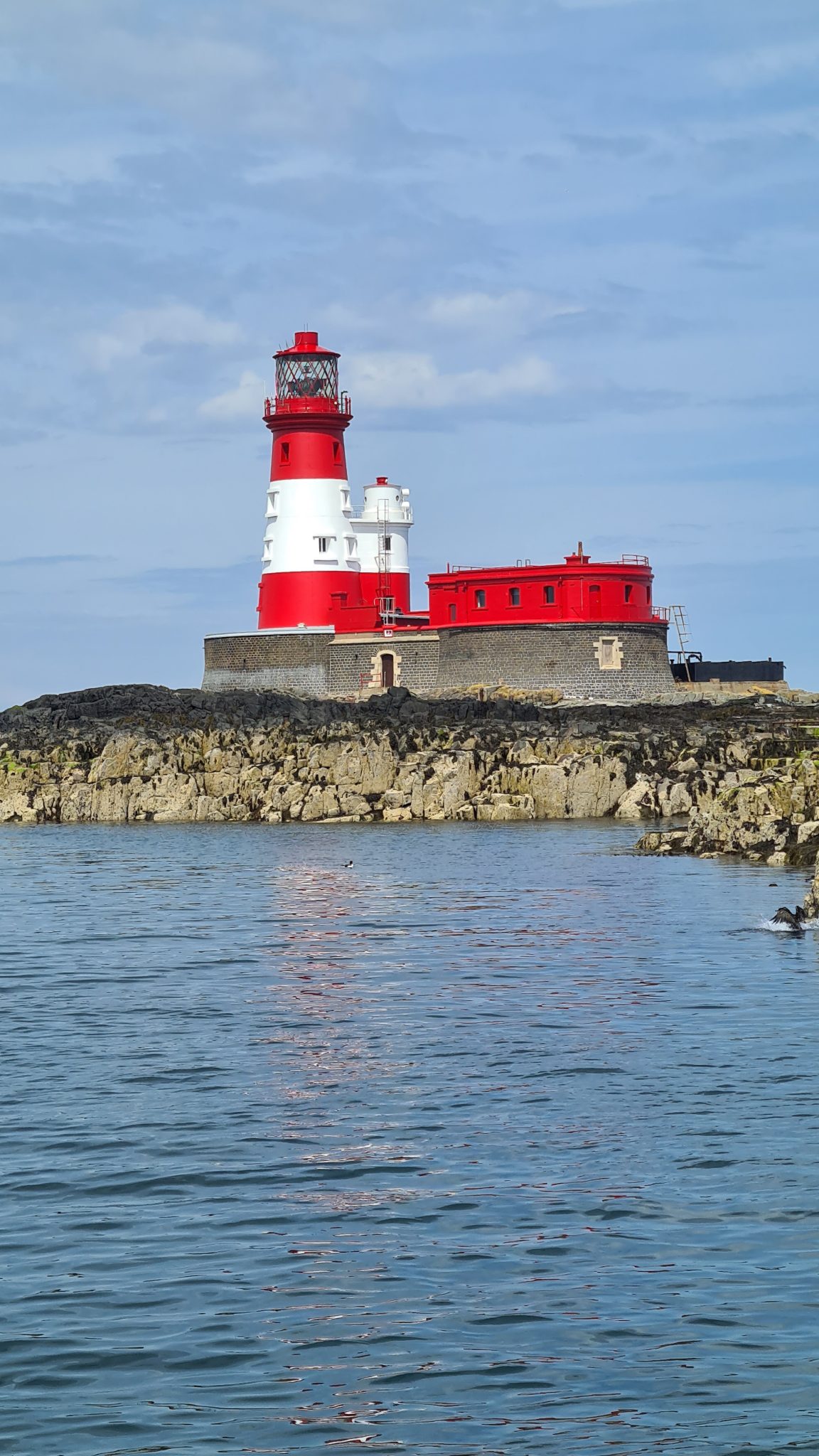 Where to Stay
The name of my wonderful guesthouse was the Mystic Maldives. It was a haven of peace and tranquility. There is a beautiful garden and open air yoga studio, they also offer yoga retreats.
Upstairs is large, beautiful space with bean bags, a swing, lots of books and a large tv for movie nights.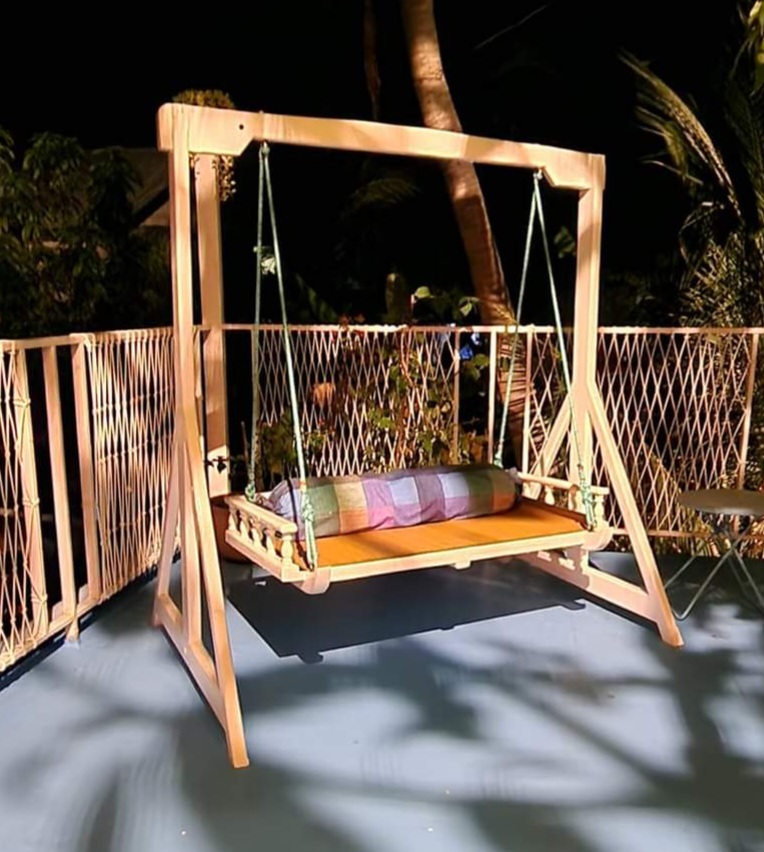 Breakfasts are delicious, the best french toast I've had and also local specialities. They also hold an evening where you can sample home cooked local food.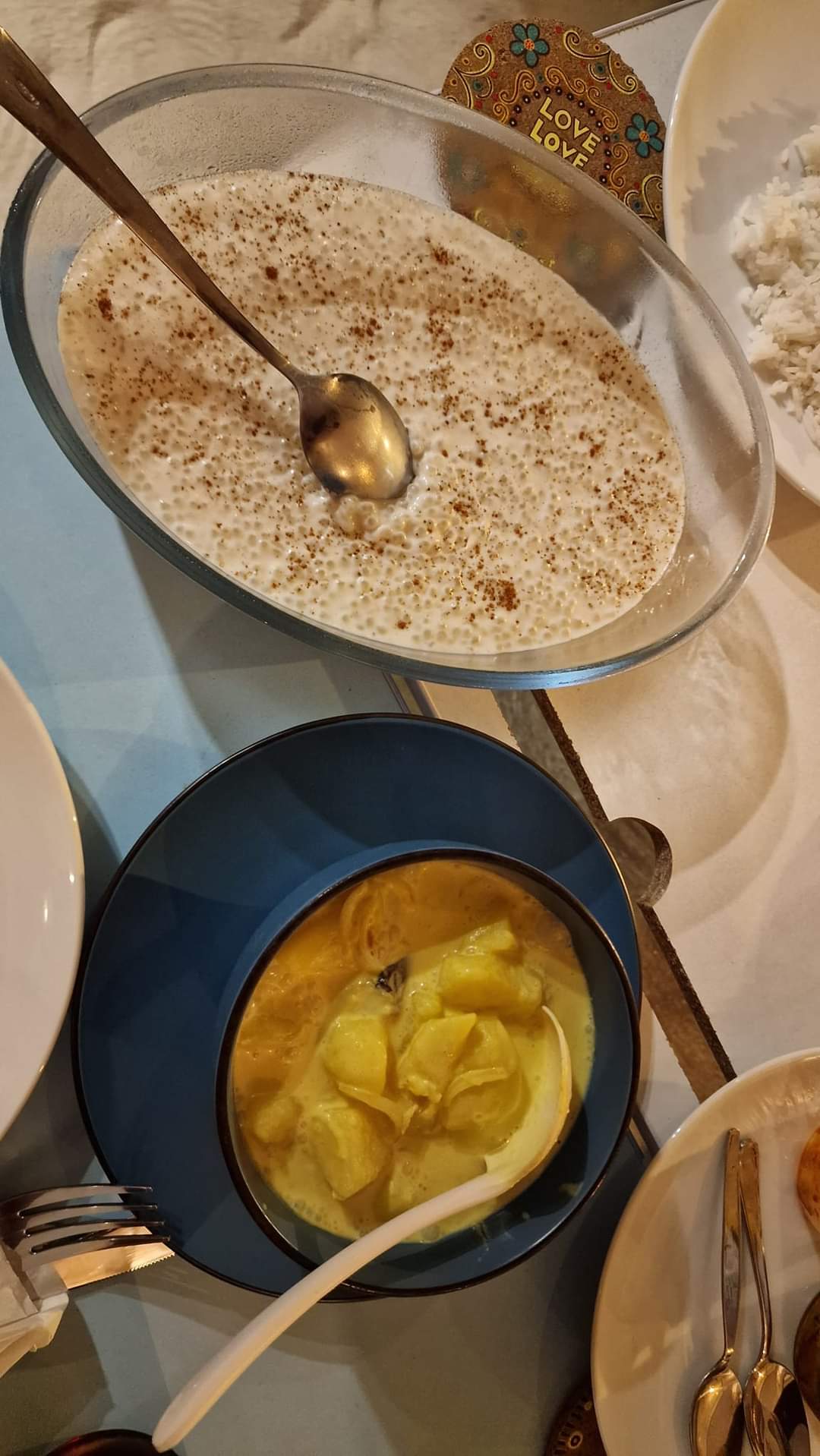 Book your stay at the Mystic Maldives
There are 4 restaurants/cafes from which to chose, serving mainly Western food.

Getting there and away
It is the same ferry or speedboat as for Ukulhas. Mathiveri is the last stop, by speedboat it is two and a half hours. To Ukulhas by speedboat takes 25 minutes and to Bodufodulhdoo it is 10 minutes.
Bodufolhudhoo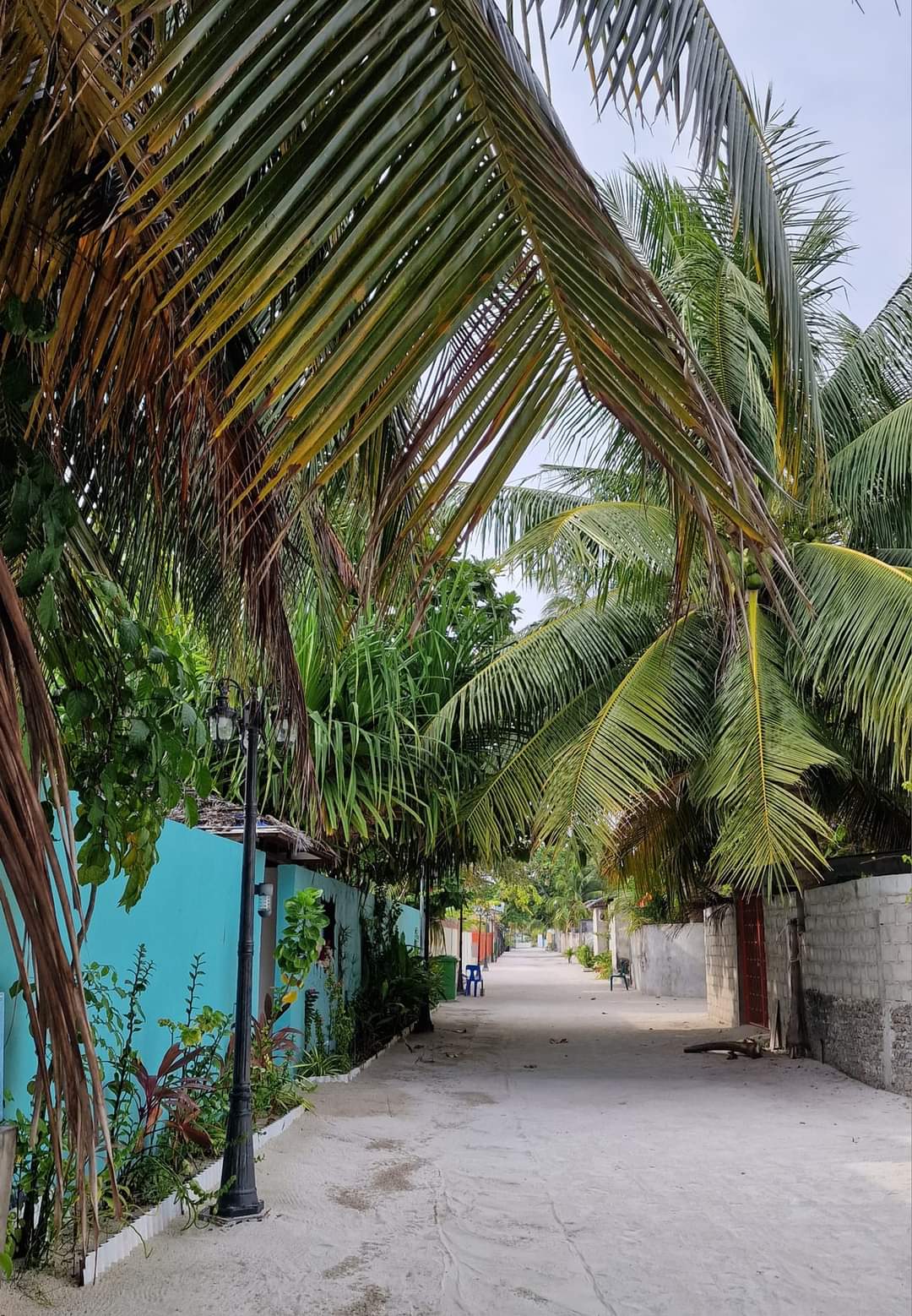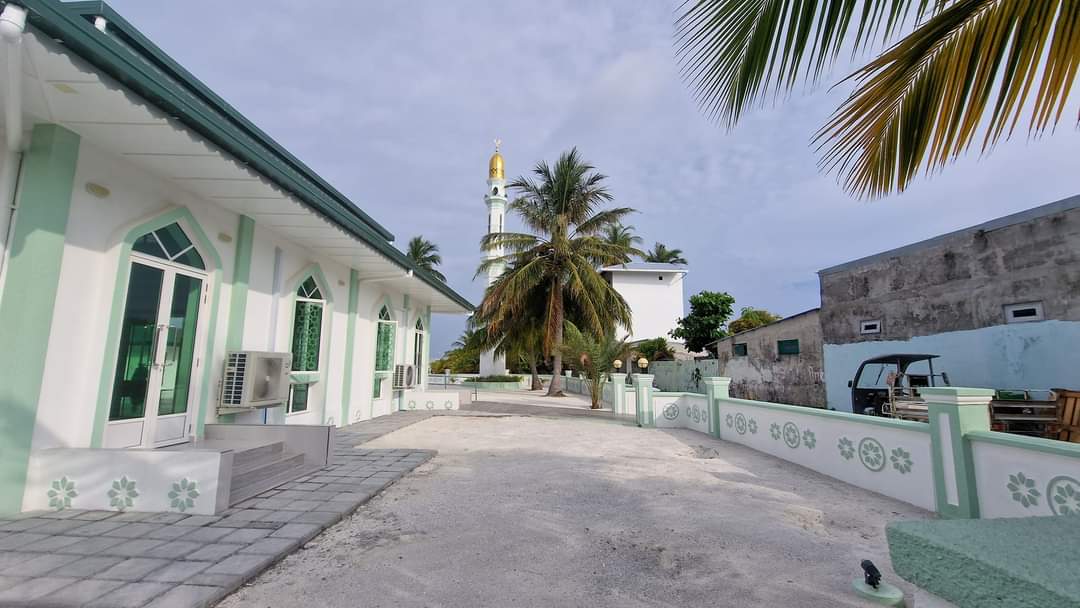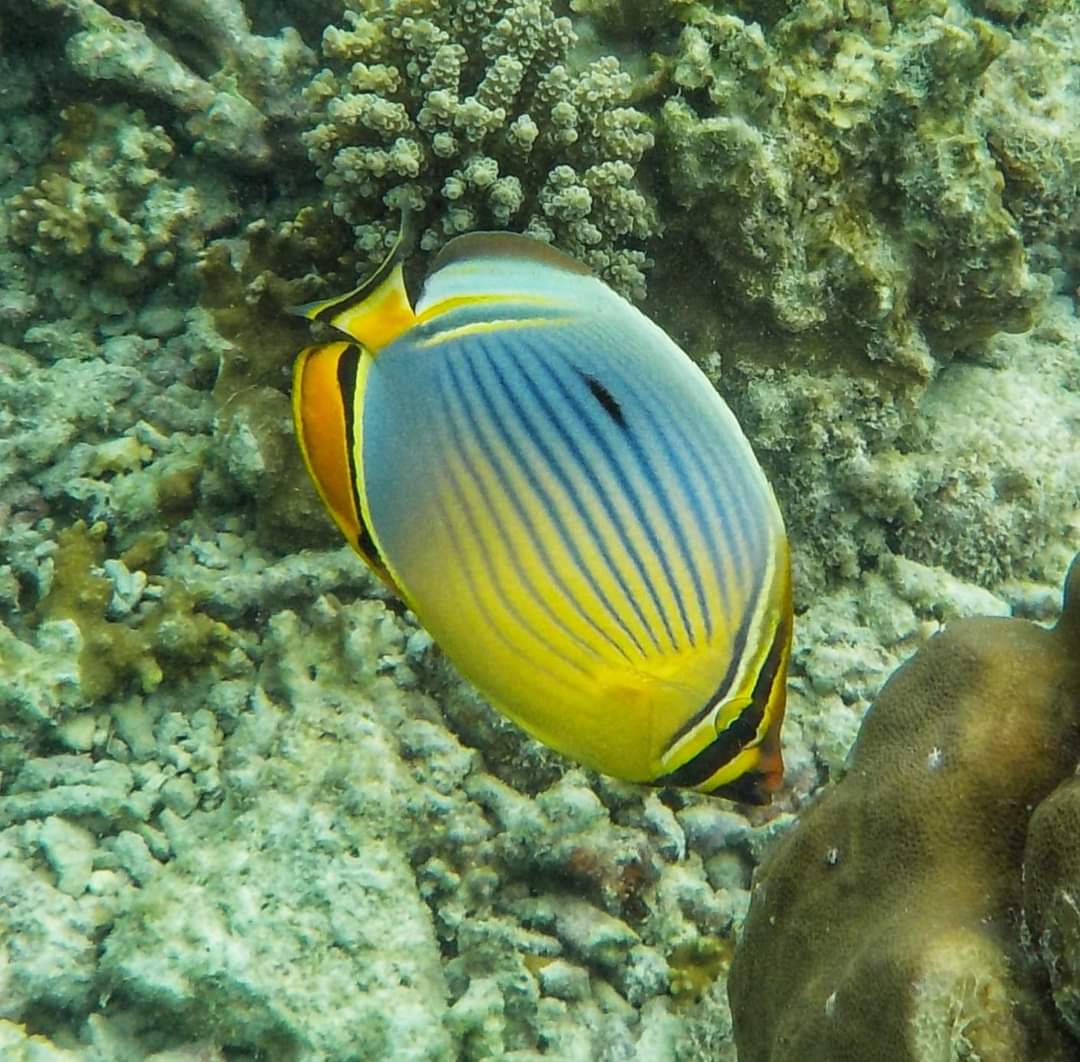 Bodufolhudhoo is a small island and the least developed of the islands I visited. It makes it more unspoilt with an excellent house reef. It was the only place I stayed where accommodation was directly on the beach. There are only 2 cafes on the island so hotels offer good value half and full board options.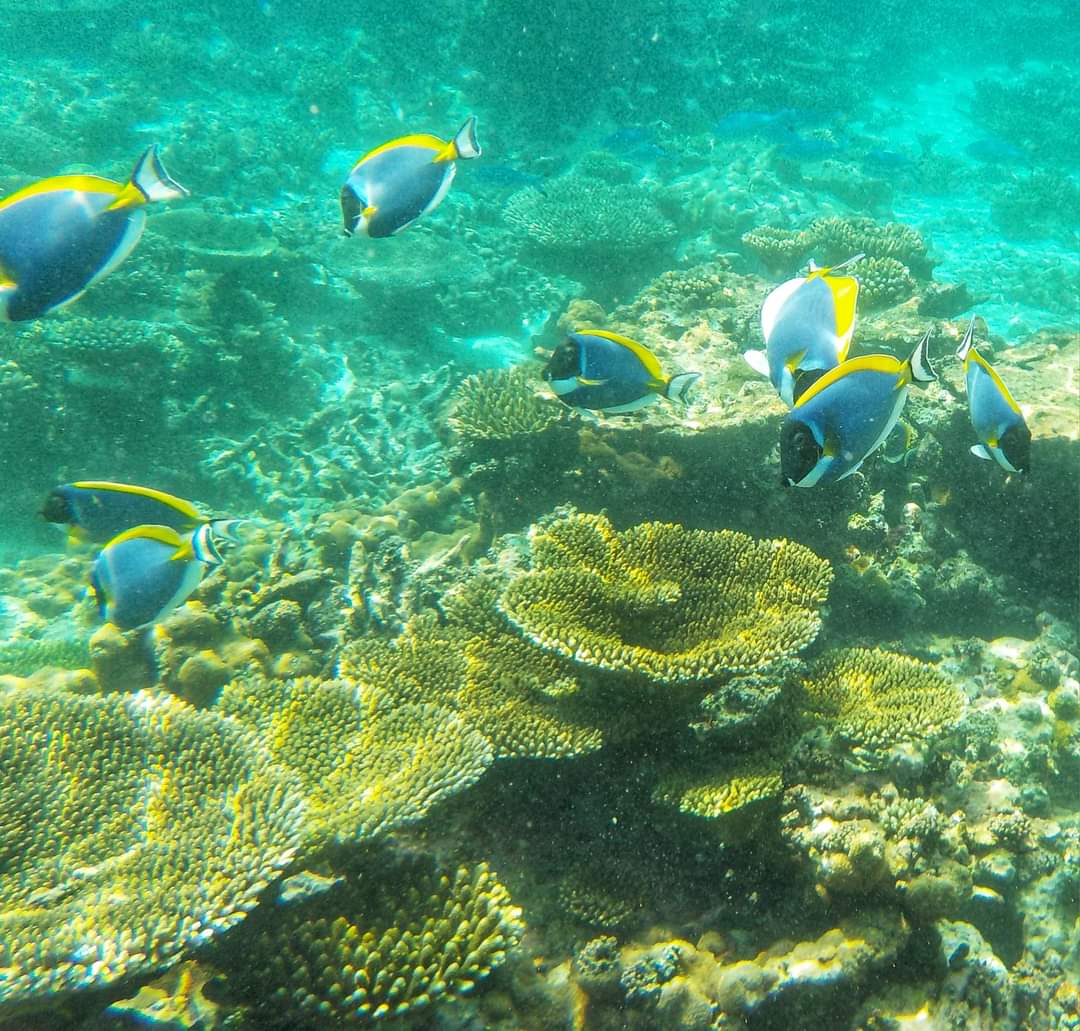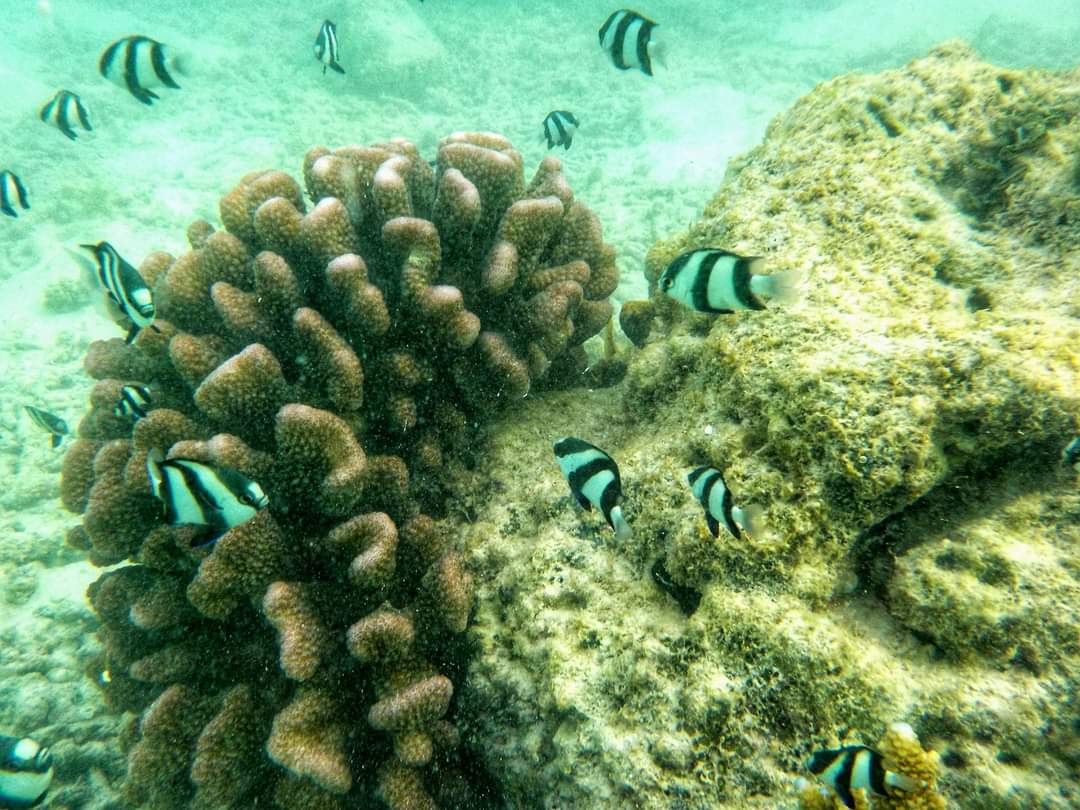 The corals here on the house reef were the best I saw in the Maldives.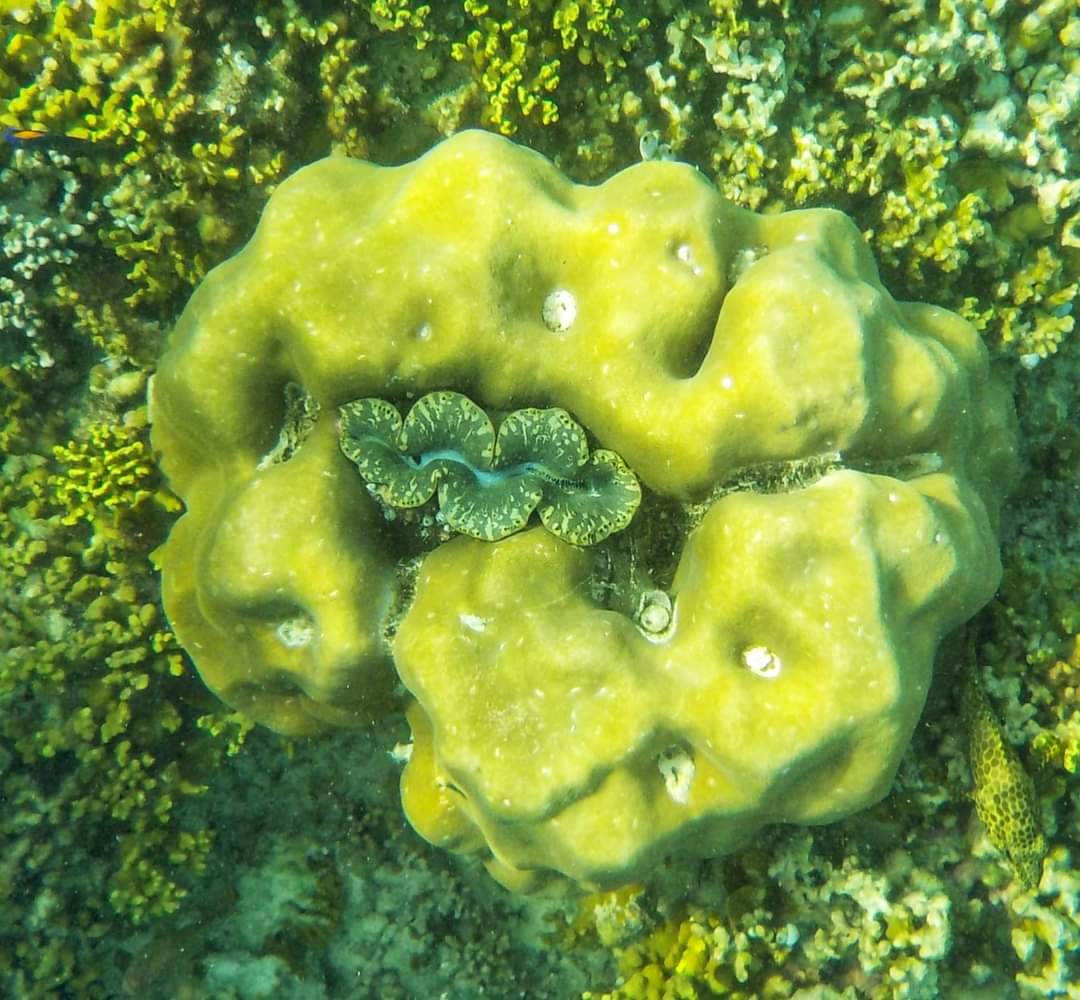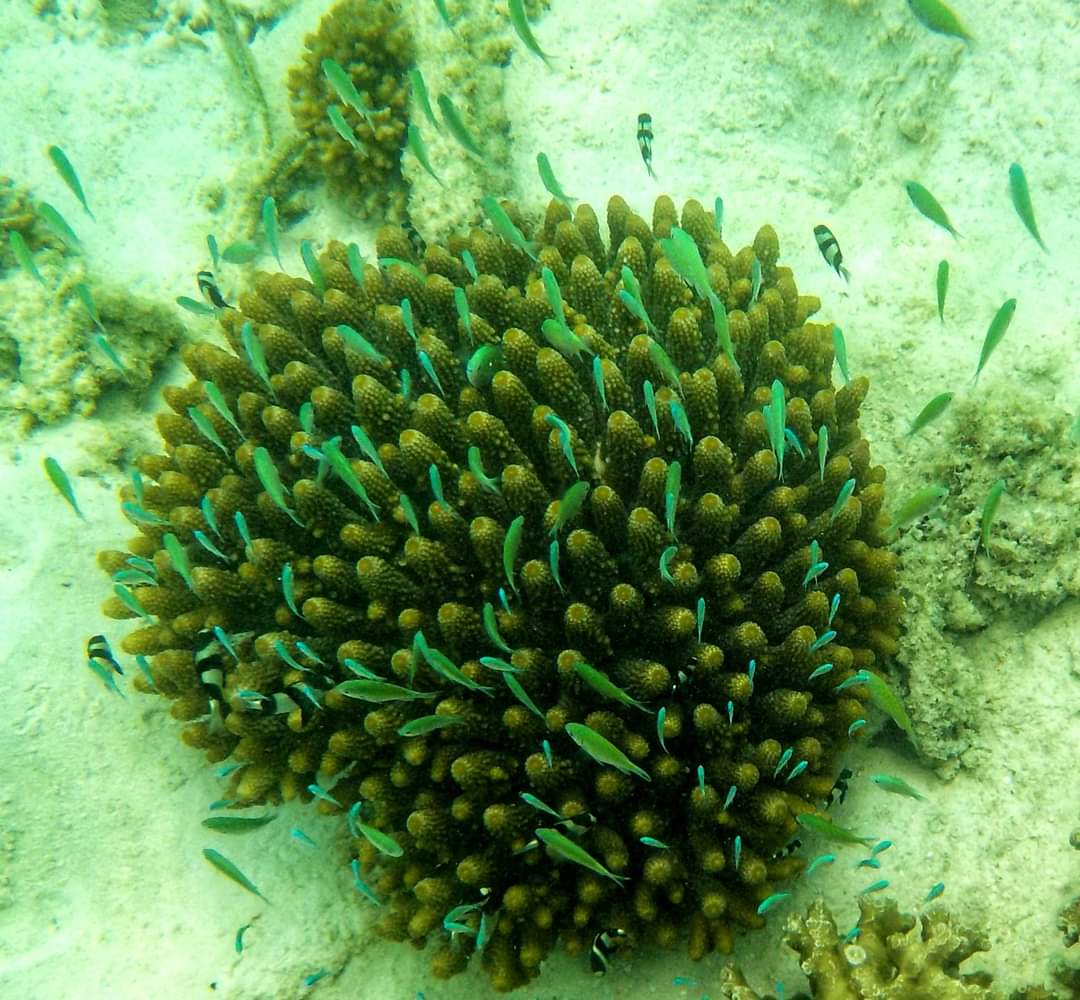 This made for a huge array of fish. It was wonderful to open my patio doors straight onto the beach.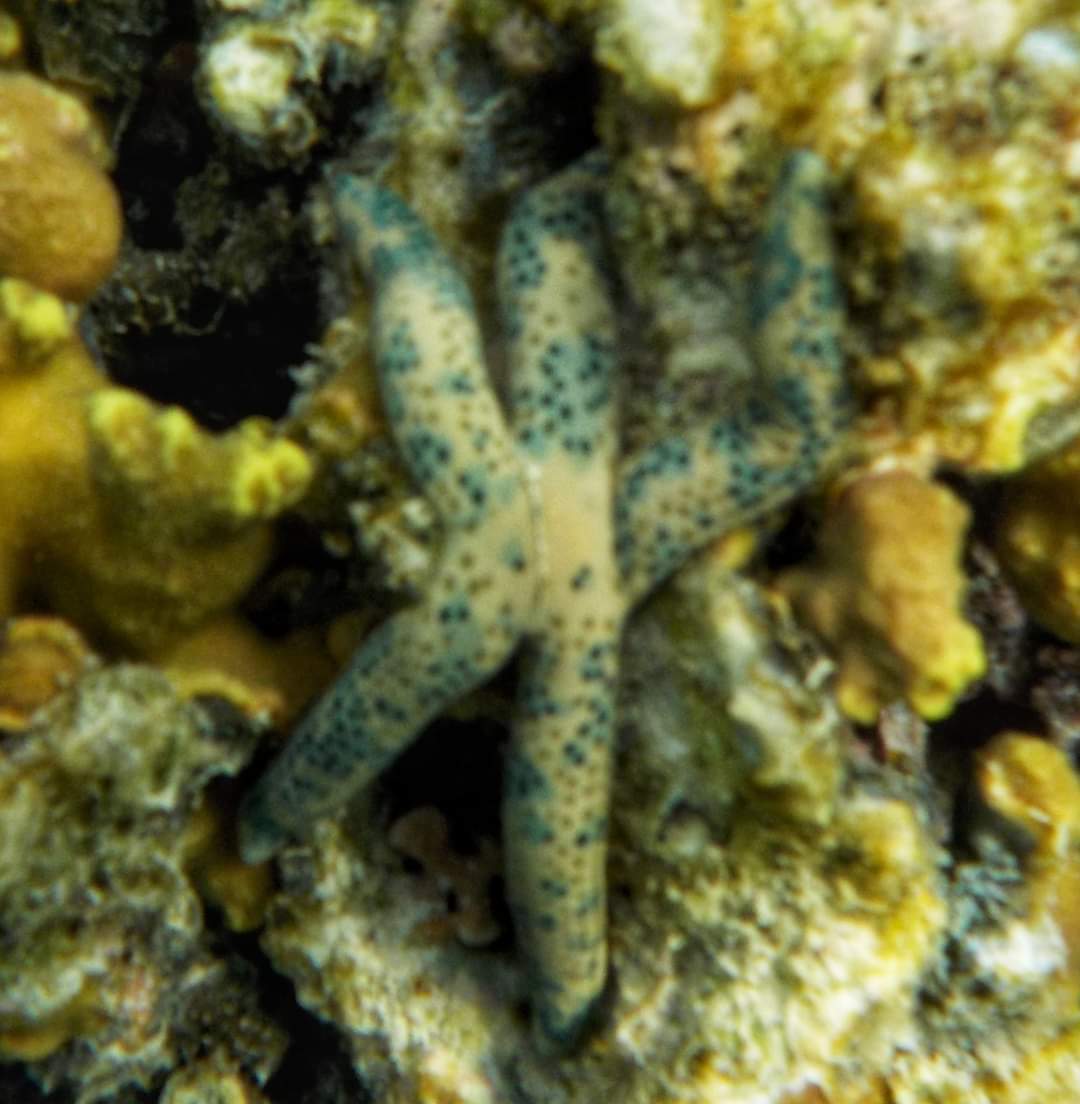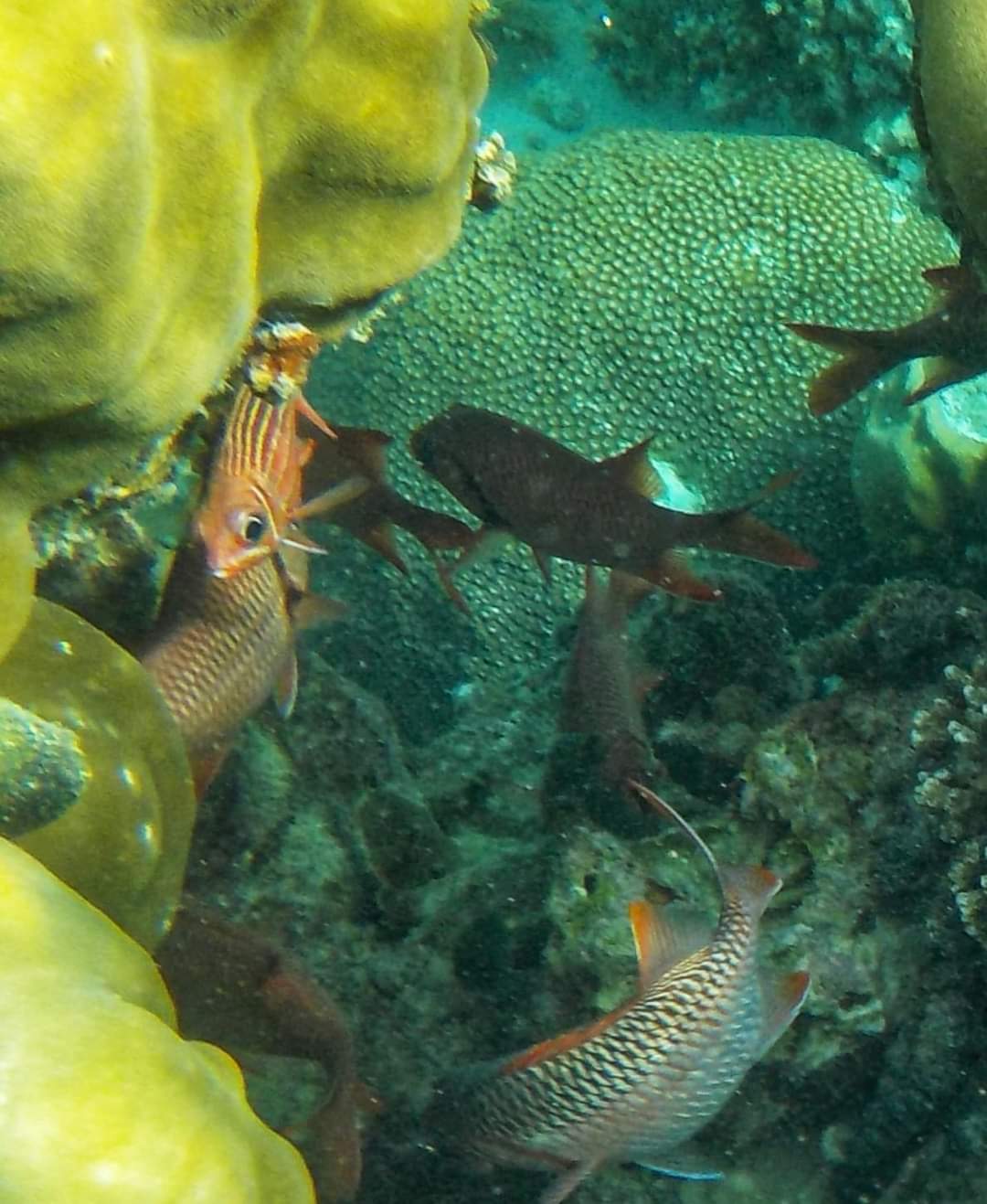 Here I also saw my first moray eel.
The other wonderful thing about staying on Bodufolhudhoo was the spectacular sunsets seen from the beach.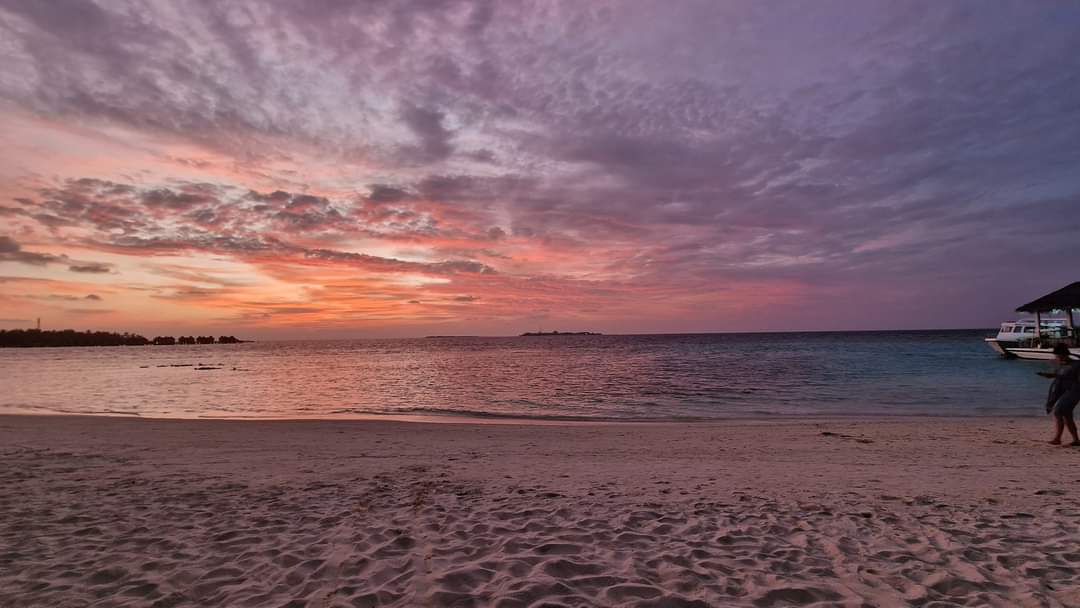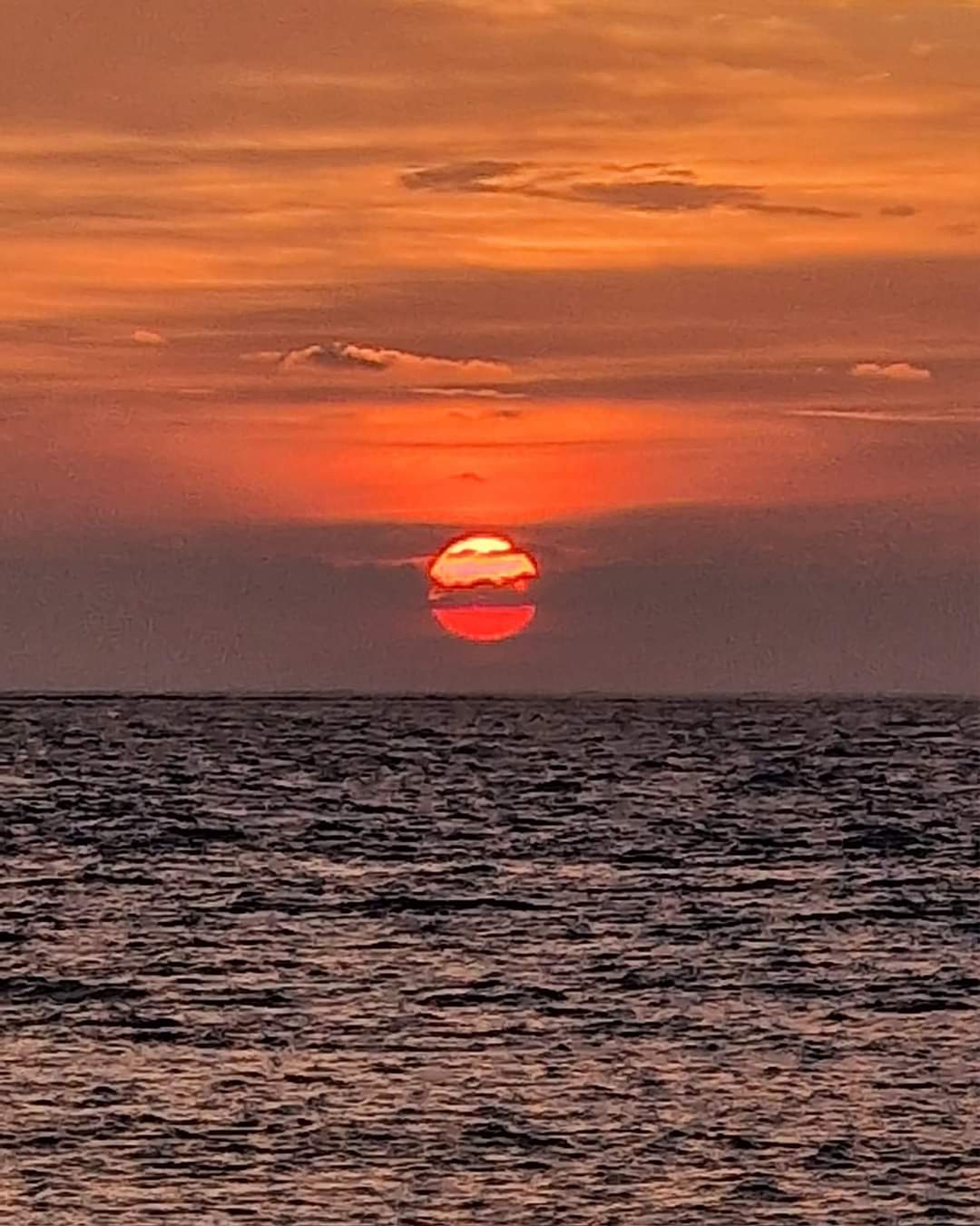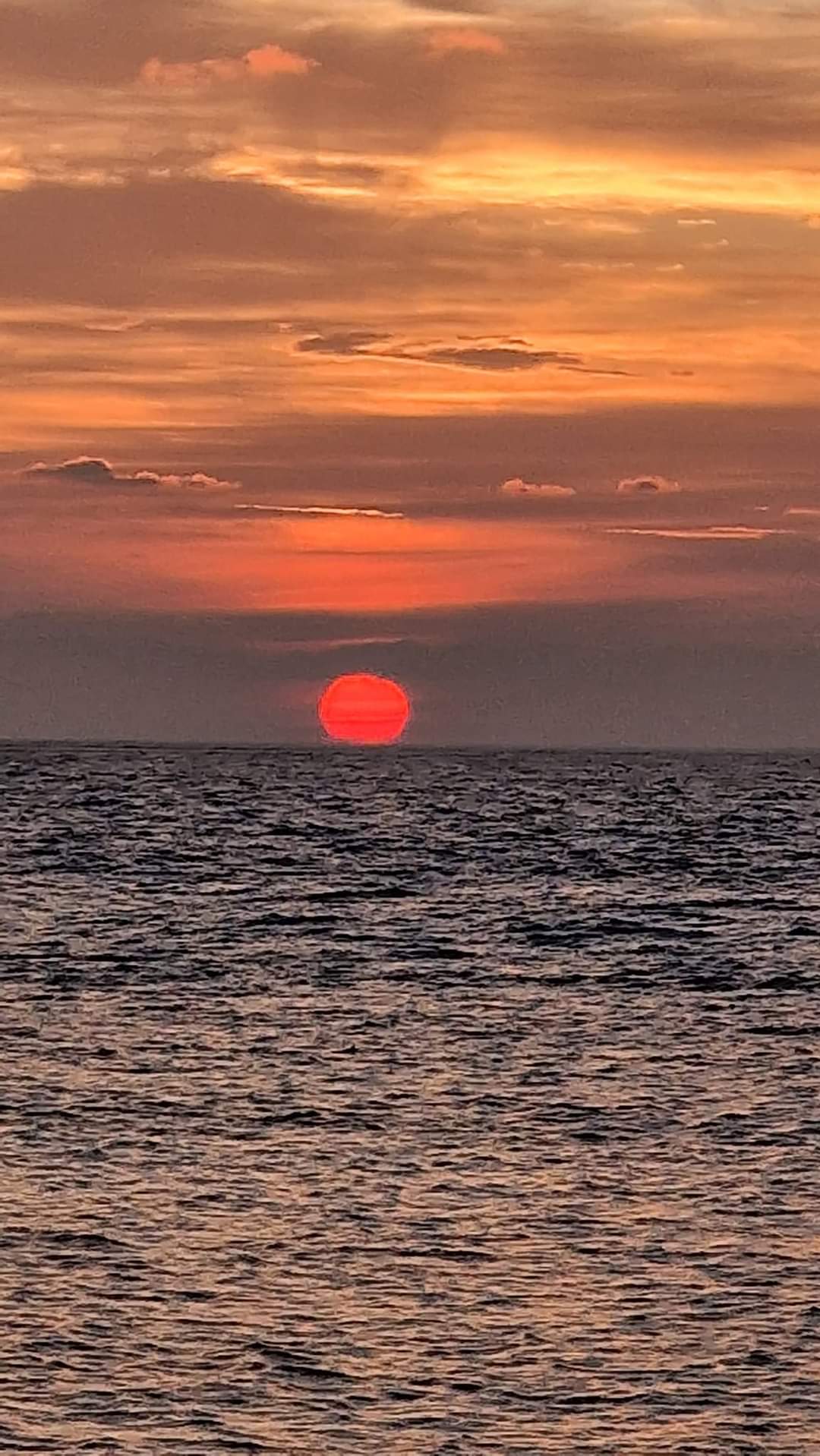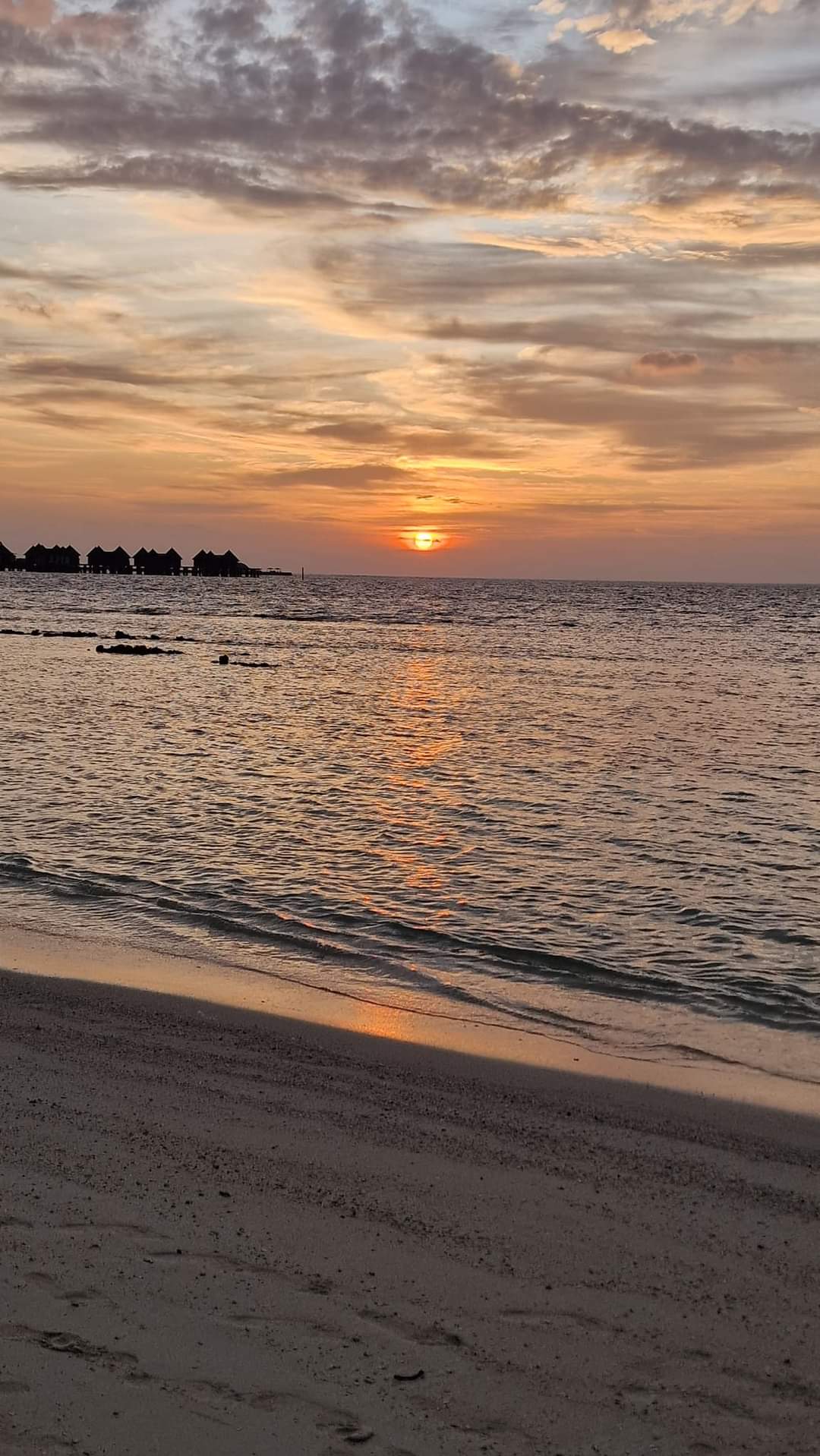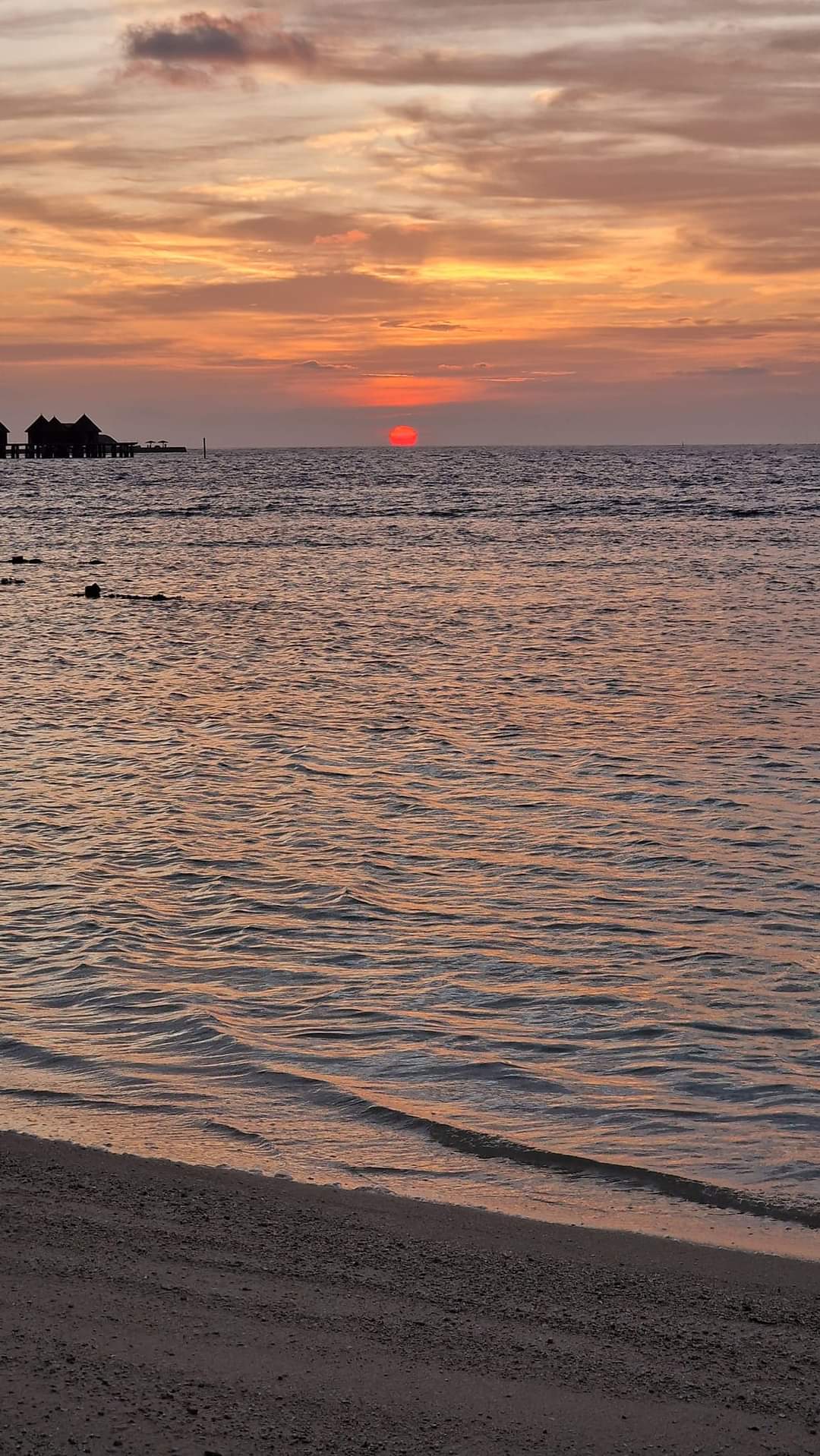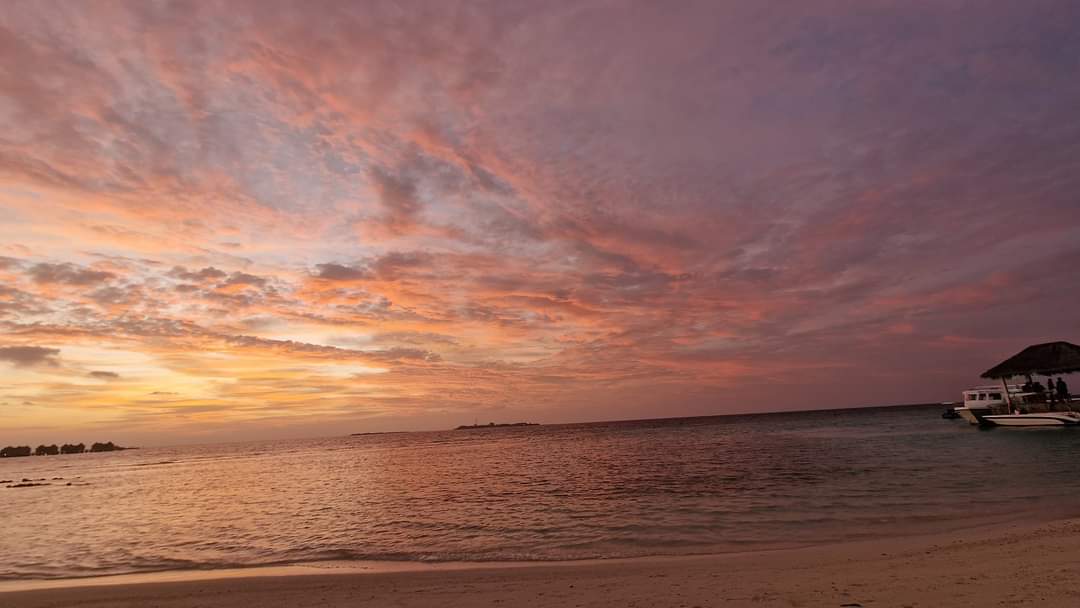 Where to stay
I stayed at the Paguro Seaview. It had an excellent location and good view. The only thing that spoilt it was the indifference of the receptionist/manager. There are limited options at present, so I will let you decide. With helpful, friendly staff the place would be almost perfect.
So that is it for my post on the Maldives. There are many more islands there to explore and I hope to do so in the future. This really was a memorable trip. I will always remember the lovely people I met and the unforgettable, underwater adventures.